Now that's dedication in marriage: Paul Newman's first directed feature film is a drama showcase for his spouse Joanne Woodward, one likely to garner critical attention. A small-town teacher deals with boredom, isolation, repression, and dwindling hope; the carefully measured conflicts allow good input from actors Kate Harrington, Estelle Parsons, and James Olson as the lover with the right approach at just the right time. It's a picture of sensitive emotions: is Rachel Cameron really becoming a spinster?  Does she have any choice in the matter?  Middle age does tend to sneak up on a person . . .

Rachel, Rachel
Blu-ray
Warner Archive Collection
1968 / Color / 1:85 widescreen / 101 min. / Available at WAC-Amazon / Street Date September 6, 2022 / 21.99
Starring: Joanne Woodward, James Olson, Kate Harrington, Estelle Parsons, Donald Moffat, Frank Corsaro, Geraldine Fitzgerald, Bernard Barrow, Nell Potts.
Cinematography: Gayne Rescher
Art Director: Robert Gundlach
Film Editor: Dede Allen
Original Music: Jerome Moross
Written by Stewart Stern from the novel A Jest of God by Margaret Laurence
Produced and Directed by Paul Newman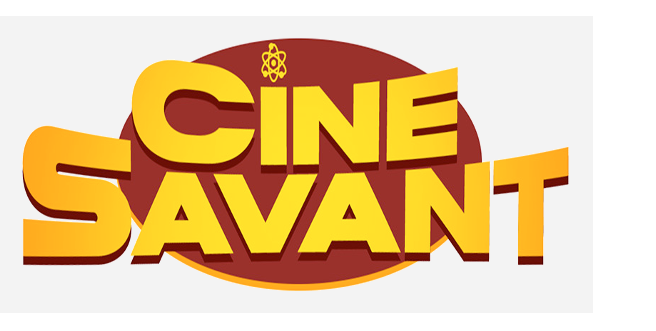 Who cares about a 35 year old virgin?
Not all big stars remained as curious about filmmaking as did actor Paul Newman. He was fortunate to be able to touch of lot of bases in his long career, pursuing personal goals between acting roles as a leading man. In 1968 he directed his first movie Rachel, Rachel, starring his actress spouse Joanne Woodward. The drama provided an excellent role — as opposed to a vanity showcase — for Ms. Woodward. The result was entirely encouraging, earning critics' awards and nominations.
Rachel, Rachel was one of numerous pictures of the late 1960s with small-scale 'personal' themes, that were financed by studios. Some were upscale versions of what earlier would be identified as independent filmmaking. Filmmakers based pictures on plays, novellas and memoirs, such as I Never Sang for My Father, The Subject Was Roses and The Heart is a Lonely Hunter. The audiences I saw these movies with loved them.

Ms. Woodward gives her all to Margaret Laurence's intense character study. Rachel Cameron is a small town school teacher, unmarried and emotionally stifled, and too easily described as repressed.  Now in her middle 'thirties, Rachel lives with her mother (Kate Harrington) in rooms above a funeral parlor. Her late father (Donald Moffat) was an undertaker. Rachel feels she has neither peace of mind nor free will. Her mother orders her about like a child, as does her annoying principal, who Rachel calls 'The Groper.' Rachel's efforts to keep an open mind and reach out for new experiences don't meet with instant success. Friend and fellow teacher Calla Mackie (Estelle Parsons) urges Rachel to attend a revival meeting, which becomes a claustrophobic, emotional embarrassment.
Rachel feels that she'll go crazy if something doesn't happen in her life. She daydreams about sex with acquaintances, and entertains morbid thoughts conjured by her past as an undertaker's daughter. She visualizes herself as a golden-haired child, skipping rope and peeking into her father's work basement. At one point in a memory (fantasy?) little Rachel tries to imitate a corpse, to get her father's affection. ↓
Adult Rachel considers herself a passive coward. Half of her life is already gone. What's she doing about it?

Paul Newman's direction is sensitive to but not obsessive about Rachel's situation; the schoolteacher is unhappy but not psychotic, as was Catherine Deneuve in Polanski's Repulsion. When she fantasy-imagines claiming an unhappy pupil as her own child it's a healthy, positive thought: "You're coming home with me."
Movies centered on women's emotional lives were not common in the 1960s. Rachel, Rachel is not the bleak image of hopelessness seen in Barbara Loden's celebrated indie film Wanda. Rachel Cameron has a certain level of self-esteem but is simply indecisive, hesitant. Living at home doesn't help, as her mother has arranged Rachel's life to fit her personal convenience, and treats her like a child.
Rachel is approached by Nick Kazlik (James Olson), a city high school teacher come home to visit his folks' farm for the summer. He's not interested in talking shop, just finding someone to hook up with. Instead of feeling offended, Rachel grasps at the opportunity. She goes on a few quick dates that soon lead to bed. She's grateful for the experience, without illusions as to Nick's continuing interest.

The love affair is both pleasant and sobering. Rachel knows that Nick has nothing in mind beyond a quick conquest. Yet she discovers that she's more interested in her sensations than any attachment to Nick. For the first time in her life she can say out loud that she's happy. Breaking free of her alienation, Rachel gains the wherewithal to formulate a more desirable future. She can make a choice for herself, and make it stick.
Stewart Stern's dialogue is good but Paul Newman's visual choices are even better. We understand Rachel's need for physical contact, even with her favored pupil, a spirited but neglected little boy. We also feel her panic trapped in the nightmarish revival meeting, where the commanding preacher is just one more 'master' invading her personal space, demanding that she surrender her emotions.

The direction handles 'symbolic' material well: when Calla gives Rachel a small potted plant, the point is made without overstatement. Newman's transitions to introduce Rachel's daydreams and memories are direct and uncomplicated. The childhood flashbacks are not distinguished with visual gimmmicks, like soft focus or color stylization. The assured work of ace editrix Dede Allen keeps it all alive and easy to follow.
Rachel's sexual adventure works for her, but the story doesn't say it's the answer for every unhappy woman. Joanne Woodward doesn't overdo her emotional states or beg for sympathy, and neither do we need to scrutinize her face to read her every thought. We also aren't punished for being concerned for Rachel — our worry is rewarded with a story about breaking free of a stifling existence.
Neither does the story make Rachel into a victim. James Olson may be a low-key heel, but he begins by asking Rachel if she wants some action, so it isn't as if he's seducing an innocent. When she finally breaks down for a full-on crying fit, Rachel's despair is about another issue entirely. Newman and cameraman Gayne Rescher make her sobbing close-up seem more 'real' by letting it slip slightly out of focus, as if the camera is mirroring Rachel's loss of self-control.

The show is exceedingly gentle with content that conservatives might reject outright. Estelle Parsons is excellent as Calla, the 'other' potential spinster who, it turns out, has feelings of her own for Rachel. That's a jolt for Rachel and another personal complication for her to solve. Calla frets and worries, but like Rachel, eventually finds a considerate way to resolve the sub-amorous conflict. Geraldine Fitzgerald and Terry Kiser make good impressions at the church meeting as the Reverend and her guest speaker. Frank Corsaro is even better as Hector, the undertaker with a healthy attitude. In an unusually mature scene, he helps Rachel get drunk with him in his funeral parlor, without an ulterior motive. ↓
Rachel, Rachel surprises us with its adult intelligence and its refusal to sensationalize its characters' emotional troubles. It more than satisfied 1968 audiences, and was nominated for four Oscars, including Best Picture.
---

The Warner Archive Collection gives us a flawless Blu-ray presentation of Rachel, Rachel; the improved image finds more color and detail in Gayne Rescher's handsome images, all filmed in rural Connecticut. When Rachel wants to go read a book 'down by the stream' she enjoys a freedom that has since disappeared: she can walk cross-country, through empty fields free of 'no trespassing' signs.
The emotional music is by favorite composer Jerome Moross. If the Warner Bros.- Seven Arts conglomerate signed its talent to multiple picture contracts, it might also explain why Moross provided the terrific music score for the next year's The Valley of Gwangi. Actor James Olson earned good notices for Rachel, Rachel but was then handed off to England's Hammer films to appear in Moon Zero Two and Crescendo, which were also Warner-Seven Arts releases. Olsen's first feature film 16 years before was Jerry Hopper's The Sharkfighters — a thriller with a notable music score by Jerome Moross.
The disc includes an original trailer that stresses Paul Newman's artistic debut as a director. Also on board is a fragment (no audio) of a promo reel using several pieces of behind-the-scenes footage and feature outtakes.

Paul Newman made sure the film's editorial was in good hands with the famed editor Dede Allen, who cut Rachel, Rachel in between Arthur Penn's Bonnie and Clyde and Alice's Restaurant. Several of Ms. Allen's assistants moved on to big careers of their own. The sound editor on this show was Alan Heim, who the very same year would become a feature cutter.
Technically, the on-screen title is written  rachel, rachel.  Perhaps the second, smaller 'rachel' refers to her younger self. Child actor Nell Potts is actually Newman & Woodward's daughter; she was excellent four years later in their The Effect of Gamma Rays on Man-in-the-Moon Marigolds.
Reviewed by Glenn Erickson
---
Rachel, Rachel
Blu-ray rates:
Movie: Excellent
Video: Excellent
Sound: Excellent
Supplements: Trailer, silent promo reel.
Deaf and Hearing-impaired Friendly? YES; Subtitles: English (feature only)
Packaging: One Blu-ray in Keep case
Reviewed: August 28, 2022
(6786rach)

Final product for this review was provided free by The Warner Archive Collection.
Visit CineSavant's Main Column Page
Glenn Erickson answers most reader mail: cinesavant@gmail.com

Text © Copyright 2022 Glenn Erickson