On the short list of post- classic-era comedies I can see over and over again is this beautifully executed Bill Murray crime comedy, which he co-directed. The fact that its basically silly main joke is whining about New York City doesn't keep it from being hilarious from one end to the other. When it comes time for a getaway to the airport, Manhattan might as well be an impenetrable maze, an island of doom. Geena Davis and Randy Quaid give excellent comedy support, while Jason Robards holds up the police dragnet end of the story. The disc has no special extras but Murray's movie is as satisfying as ever.

Quick Change
Blu-ray
Warner Archive Collection
1990 / Color / 1:85 widescreen / 88 min. / Available at Amazon.com / Street Date April 27, 2021 / 21.99
Starring: Bill Murray, Geena Davis, Randy Quaid, Jason Robards, Bob Elliott, Brian McConnachie, Jamey Sheridan, Larry Joshua, Phil Hartman, Kathryn Grody, Tony Shalhoub, Garry Goodrow, Stanley Tucci, Victor Argo, Philip Bosco, Gary Howard Klar, Kurtwood Smith, Susannah Bianchi.
Cinematography: Michael Chapman
Film Editor: Alan Heim
Original Music: Randy Edelman
Written by Howard Franklin from a book by Jay Cronley
Produced by Robert Greenhut, Bill Murray
Directed by Howard Franklin, Bill Murray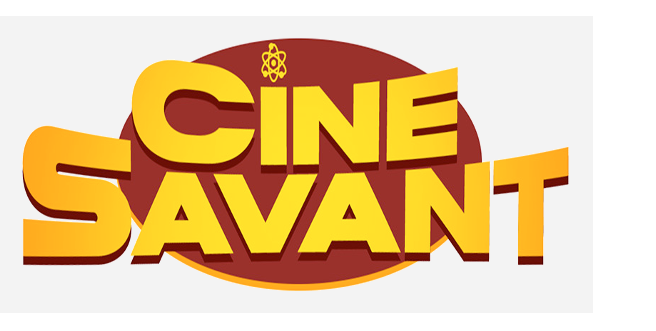 This exchange ought to be enshrined up there with the great quotable movie dialogue zingers of the past. A rather pea-brained guard (Bob Elliott) becomes indignant about a man dressed as a clown who says he's going to rob the bank:
Guard: "What the hell kind of clown are you?"
Grimm, thinking about it: "Oh, the crying on the inside kind, I guess."
A Bill Murray comedy that on release was cheated of the respect it deserved,
Quick Change
is still near the top of the comedian's film work. It's an upside down caper film working from the premise that a semi-amateur bank robbery is a huge success — until it comes time for the heisters to make their escape from New York. Just crossing town to get to the airport becomes an absurd exercise in frustration. Think of Neil Simon's
The Out-of-Towners
, only funny.

The opening distinguishes the film immediately: a man in full clown makeup (Bill Murray) rides the public transportation in New York City. His name is Grimm, and his tiny but resourceful gang succeeds in a major miracle. They rob a downtown bank, confuse the police chief Rotzinger (Jason Robards) during phone negotiations, and amazingly escape from the scene of the crime completely undetected. Grim regroups with his best pal Loomis (Randy Quaid), his girlfriend Phyllis Potter (Geena Davis) and a cool million in loot. Freedom and a life of luxury are just one short trip to the airport away … except that New York City throws up one obstruction and complication after another, frustrating Grimm's every effort.
To bring back pleasant memories of Quick Change, casual filmgoers need only be reminded that it's the one where Bill Murray robs a bank dressed as a clown. I won't spoil the dialogue, but the throwaway bit where the clown walks past an 'all nude' strip joint and is accosted by the sidewalk tout is sensational: New Yorkers may be jaded, but they have a great sense of humor. Murray and his writer / co-director Howard Franklin assemble their comedy from excellent components: a fresh plot that makes enough sense to be taken reasonably seriously, some excellent skit humor, and characters that pay off well. The fun threesome of Murray, Quaid and Davis encounters a staggering succession of New York mishaps, all of which, Grimm claims, are the motivation for his drastic decision to rob a bank. After being victimized by militantly rude city workers (who've removed all the direction signs pointing the way to the airport), Grim is able to keep his cool only by remembering why he can feel superior to his tormentors: he's getting out of town, and they have to stay here.
The word is that Quick Change was planned to be directed by Jonathan Demme; when it lost his services Murray and Franklin decided to direct it themselves. Their use of the camera, blocking, etc. are fine, but there are some pacing and delivery issues. Many bits are right on the mark, such as 'yuppie hostage' Jack Gilpin's failed attempt to bribe Grimm with an expensive watch, or Stuart Rudin's drug-addled bus passenger, the one who can't board because his guitar keeps getting in the way.
A couple of character-based episodes are genuinely inspired. The marvelous Tony Shalhoub (←) invents a wonderful cab driver, whose non-existent English language skills scramble Rotzinger's police pursuit: "Honk Honk! Bluftoni!"  Almost as funny is Philip Bosco's regulations-obsessed bus driver, a maddening type we've all encountered in real life. Only occasionally does a scene seem forced or weak, as with Phil Hartman and Kathryn Grody's crime-obsessed tenants, who seem to have wandered in from a bad Saturday Night Live skit.
A string of lively gags sells the humorous notion that living in NYC is like existential quicksand. Grimm & Co. are mugged, of course. Their car is destroyed by firemen trying to access a hydrant. In their rush to avoid the police they duck into a warehouse brimming with mafia wise guys, including Stanley Tucci and Victor Argo. Forced into a desolate neighborhood, the trio witness a bizzare jousting tournament on bicycles, with combatants brandishing mop handles. On the dark and empty industrial street, they're serenaded by the cries of a Latin flower vendor: "Flores! Flores para los muertos!"
At this point I humbly admit that I only now discovered that Quick Change is officially a remake; Jay Cronley's original novel was filmed in France in 1985 as Hold-Up, starring Jean-Paul Belmondo and Kim Cattrall. Belmondo even goes by the name Grimm. It's apparently yet another highly entertaining Belmondo action comedy.

One or two of Murray and Davis' dialogue scenes also seem a bit rushed or over-rehearsed, but in general the madcap/droll chemistry is spot-on. Davis' Phyllis is understandably stressed, and can't make herself break the news to Grimm that she's pregnant. The panicky Loomis injures himself in a wild leap from a moving car. When Phyllis comforts his aching head, he becomes sort of a grown-up substitute baby. This is the New American Family, and it's got big problems.
The cop-chase side of the movie is given almost equal time. Most of the cops are farce-police, amiable but on the incompetent side. That could become annoying fast, but Jason Robards' no-nonsense police chief Rotzinger prevents the absurd situations from devolving into a Car 54, Where Are You? TV episode. Quick Change was filmed before New York City's image campaigns to make the city more tourist-friendly, the effort that cleaned up and 'Disney-fied' Times Square. When Chief Rotzinger comes up against his own urban obstructions, his only comfort is knowing that the city is giving the crooks the same grief he's experiencing.
The dopey cops and mostly ineffectual advisors give Rotzinger little aid, and he's force to crack the case practically single-handed. We're rooting for Rotzinger all the way, which puts substantial pressure on the story — we don't want Murray to escape, yet we do. As it turns out, the chase after the bank robbers sets Rotzinger onto the trail of a much bigger public enemy, a mobster named Lombino (Kurtwood Smith). Quick Change cleverly manages a satisfactory comedy conclusion for everyone.

Bill Murray gives his deadpan smart-ass persona a real workout in this picture, adding a touch of sincerity when it comes time for us to decide whether we want him to escape or be captured. Geena Davis makes us more concerned for the silly trio of robbers than they by rights deserve, and gets to blurt out the best lines: "Oh, why don't you just take us straight to Sing Sing?"  At the slightest hint of bad news, Randy Quaid's good-hearted goofball Loomis fools the cops with a moron act (act?). When the going gets tough he can be counted on to wail out his grief and collapse in the street. This was several years before the very good actor became extremely eccentric.
Directing comedy must be terribly difficult — everyone's idea of Funny is different and the tensions of filming can't possibly contribute to whatever comic tone one is trying to maintain. It's easy to second-guess a film like Quick Change, an 'aren't we cute?' tightrope act that could go flat or sour at any minute. Who knows what will work best?  Would Jason Robards' top cop be more effective if his part of the story had been played in deadpan seriousness, like Walter Matthau in The Taking of Pelham One Two Three?  Would Murray's antics have had even more impact if the direction set us up for a possible last-minute reversal with a violent conclusion?  What we see is just fine. I don't know if Jonathan Demme would have improved it, or if it would just been given a veneer of hip music and art direction, in the manner of Married to the Mob and Something Wild.
Michael Chapman (Taxi Driver) took charge of the camera, while the snappy editing of ace cutter Alan Heim (Network, Hair) surely aids in the film's brisk pacing. The combined talent nicely disguise what ought to be a really unlikely heist caper idea — that we've since seen numerous times on multiple TV crime shows. Personally speaking, back in 1990 I saw a review in Time or Newsweek with a photo of the clown and knew I had to see it … but the picture seemed to disappear before I had a chance. As it is Quick Change excels as a delightful low-angst suspense comedy — I don't understand why it isn't considered a modern classic. It's on the shelf of movies I can watch again most anytime, happily.
---

The Warner Archive Collection Blu-ray of Quick Change really pops in full HD, with an improved lossless audio track. The brilliant color and bright image pays off, whether it's an unusually pretty Manhattan or Bill Murray's clown makeup. It's a complete 180° from the grunge look of Sidney Lumet's bank robbery ordeal Dog Day Afternoon. This has more laughs, too. The punchy soundtrack makes the most of Randy Edelman and Howard Shore's bouncy music track, which gives the film pace and punch. You'd have to be a complete Bill Murray non-fan to reject this picture.
The one extra is the film's trailer, a fairly lazy stack of laugh lines that doesn't fully distinguish the show from any number of garden-variety 'zany' comedies… although I have no brilliant solution to offer. I have this conviction that in the past, few movies succeeded that didn't have excellent, smart-sell trailers. But by 1990 we were getting our moviegoing cues from a variety of sources. Could this so-so trailer really have hurt Quick Change that much?  That there are no other extras is a shame; we'd really like to hear backstories about how this one came together. Where do comedy writers like Howard Franklin get the self-confidence to write a joke and expect it to still be funny, five months and fifty readings later?
Reviewed by Glenn Erickson
---
Quick Change
Blu-ray rates:
Movie: Excellent
Video: Excellent
Sound: Excellent
Supplements: Trailer.
Deaf and Hearing-impaired Friendly? YES; Subtitles: English (feature only)
Packaging: One Blu-ray in Keep case
Reviewed: April 25, 2021
(6485quic)

Final product for this review was provided free by The Warner Archive Collection.
Visit CineSavant's Main Column Page
Glenn Erickson answers most reader mail: cinesavant@gmail.com

Text © Copyright 2021 Glenn Erickson