A 4K Steelbook!  Haven't seen this show lately, and discovered that it holds up remarkably well. Mr. QT's sophomore outing made an indelible mark on American movies — the darling of hipster crime filmmaking dazzled viewers with showcase set-piece scenes, entertainingly profane dialogue and ultra-hip inside-out time-shuffling narrative tricks. Add to that genuine star turns, especially Uma Thurman and John Travolta's iconic dance scene. It's old-fashioned movie-going in an avant-garde pattern, with raw violence and even rougher language. The stars include Samuel L. Jackson, Harvy Keitel, Ving Rhames, Tim Roth, Amanda Plummer and Bruce Willis.

Pulp Fiction 4K
4K Ultra HD + Blu-ray + Digital Code
Paramount Home Video
1994 / Color / 2:35 widescreen / 154 min. / Street Date December 6, 2022 / Available from Amazon / 30.99
Starring: Tim Roth, Amanda Plummer, John Travolta, Samuel L. Jackson, Frank Whaley, Bruce Willis, Ving Rhames, Rosanna Arquette, Eric Stoltz, Uma Thurman, Steve Buscemi, Emil Sitka, Christopher Walken, Maria de Medeiros, Linda Kaye, Stephen Hibbert, Quentin Tarantino, Harvey Keitel, Julia Sweeney.
Cinematography: Andrzej Sekula
Production Designer: David Wasco
Art Director: Charles Collum
Film Editor: Sally Menke
Costumes: Betsy Heimann
From stories by Roger Avary, Quentin Tarantino
Executive producers, Co-producers Bob Weinstein, Harvey Weinstein, Danny DeVito, Richard N. Gladstein, Michael Shamberg, Stacey Sher
Produced by Lawrence Bender
Written and Directed by Quentin Tarantino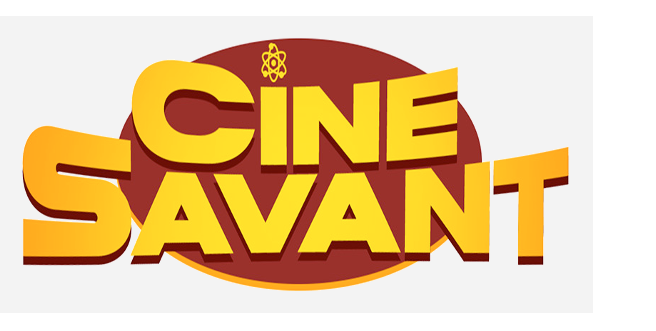 If what's wanted for Ultra HD is a '90s hit, this is a likely candidate fer sher . . . Quentin Tarantino's epic-length crime 'meditation' won over most of its audience. Its extreme scenes make sense, and the tone is sharp and funny. There's no denying that QT was in full command of his filmmaking, putting exactly what he wanted on the screen.
It's no exaggeration to say that Pulp Fiction 4K  made a big splash. 'Cool' filmmaking was once again a possibility. The hushed praise that had been reserved for Martin Scorsese — 'what's he doing now?' 'Who's in it?' turned to speculation about Quentin's filmic intentions. I was working all night at a video dub house early in 1994, when a flat film-chain transfer of Pulp Fiction was being duplicated. The shop practically shut down, as 20 people gathered around a single 19″ monitor to get a glimpse at the highly-anticipated picture.

QT wasn't some crazy rebel filmmaker. He established himself as an old-fashioned auteurist, and demonstrated considerable loyalty to his creative contributors. Co-writer Roger Avary had assisted on Reservoir Dogs . The same went for Tarantino's ace editrix Sally Menke, producers Lawrence Bender & Richard N. Gladstein, cinematographer Andrzej Sekula, & costumer Betsy Heimann.
Tarantino played the 'genius director' game beautifully. The town surely noted how Reservoir Dogs had made Tim Roth and other actors a household word. Tarantino had the luxury of tailoring his characters for specific talent.  Samuel L. Jackson didn't make the cut for Reservoir but turned out to be the ideal TSDDS (Tarantino Stylized Dialogue Delivery System). After twenty years of ups and downs as an actor, Jackson came into his own at age 46.
Tarantino's full house of committed actor-collaborators began with Harvey Keitel, who had been instrumental in getting Reservoir Dogs launched as a full-fledged production. Everybody gets plum parts that can't be dismissed as special guest bids for supporting Oscars. When Jackson or Christopher Walken take center stage, their speeches stop the show. Walken's 'inspirational' lecture to the son of a Vietnam Veteran is outrageous, subversive, a killer sidebar.
Samuel L. Jackson's quasi-Biblical oratory transcends his half-comic hitman character. We finish Pulp Fiction with a weird positive vibe — we were ready for an immediate sequel in which Jackson's Jules Winnfield wanders the Earth as the last righteous man, dispensing wisdom and justice. Jules is like an origin story for a good version of the TV show Kung-Fu.
Bruce Willis wasn't quite the hot superstar he had been in 1990, and he was smart enough to know that a part in Tarantino's ensemble was too cool to pass up. Willis's role is like a spiritual resolution for 101 movies about boxers on the losing downgrade. His Butch Coolidge gets on the kill list of gangster Marcellus Wallace (Ving Rhames), but redeems himself through a harrowing ordeal-by-torture, winning a 'get out of jail' card and an exit with Maria de Medeiros, on the back of a motorbike like Marlon Brando.

The central assassins played by Samuel L. Jackson and John Travolta carry on the tradition of 'mated' hit men. The curious idea may have begun way back in 1955 in Joseph H. Lewis's The Big Combo. When alone, the fearsome killers Earl Holliman and Lee Van Cleef are a doting domestic couple, the exact opposite of Charles McGraw and William Conrad in The Killers. There's also the precedent of Ian Fleming's obnoxiously gay hit men Wint and Kidd in Diamonds are Forever.
Jules and Vincent are aggressively straight. Their hilariously mundane conversation may have convinced America's action film devotees that good dialogue actually makes a difference — Tarantino's speeches veer between Shakesperian oratory and the best of sitcom bandinage . . . plus the kind of 100-proof profanity that would stop grandma's heart dead cold.

Ving Rhames' Marcellus is the common thread between the stories, a gangster so fearful nobody dares offend him. Jules and Vincent never forget that fact, which makes Vincent's screwy 'date assignment' for their boss all the funnier. Marcellus' wife Mia wants a fun night out, and Vincent is delegated to entertain her. He's in double jeopardy — if the frisky Mia tries to seduce him, he's cooked. Mia is also a sneaky cokehead. Keeping her away from drugs may be impossible.
"Don't be a square, Daddy-O."
The risky date becomes a delightul episode at Jack Rabbit Slim's.  Vincent and Mia's spin on the Jack Rabbit Slim dance floor is one for the ages. Even slightly overweight, Travolta nails it — it's impossible not to admire their wicked Batusi.  *   Uma Thurman first knocked us silly in The Adventures of Baron Munchausen; both she and Travolta would occupy a respected perch until 2005, and the total friggin' fracaso of Be Cool.
To be kind, John Travolta had never been a favorite actor, and the early '90s were not good for him — his previous films were an installment of the Look Who's Talking series, and a cameo in Boris and Natasha . Like a cat with multiple lives, Travolta reignited his career for the third time.

A substantial audience saw Pulp Fiction and Tarantino's success d'estime was even greater; he was able to build his next picture around an actress who hadn't been a star since the '70s and blaxploitation.  If the Weinstein scandals haven't done too much damage to Tarantino, it's likely because his movie odes to '70s trash cinema left out those exploitationers'  pervasive sexism — the female characters may not always be well treated, but they aren't humiliated for cheap laughs or girlie nudity. When somebody gets raped in Pulp Fiction, it's a guy.
We often debated the ins and outs of Tarantino's fractured time narratives, which are at their most extreme in Pulp Fiction. The sequence logic depicts a man being murdered while reading Modesty Blaise while on the john. He then pops up later, alive and well.  Ever since filmmakers began adapting the familiar literary device on film, bookend flashbacks either added to the drama, or came off as an attempt to add exitement where there was none. Most everyone followed QT's re-ordering of time, and those that didn't likely didn't let on.
Amanda Plummer and Tim Roth's stickup lovebirds get to open the picture, and then come back almost at the very end, providing a breathtaking prologue and a sort of existential suspense — when will we see them again?  Are we supposed to not care, as in Last Year at Marienbad?  Even Hitchcock lost his audience now and then when he shifted cinematic gears too quickly, and later on Tarantino would fumble a bit as well. But for Pulp Fiction and several subsequent pictures, his instinct for sharp, cool smarts would be unbeatable.
---

Paramount Home Video's 4K Ultra HD + Blu-ray + Digital Code Steelbook of Pulp Fiction 4K didn't let me down — the older Blu-rays were fine but this 4K do-over pops with color and sharpness. The razor-keen banter still keeps us at attention; QT's dialogue seldom feel false or shows its age. Is it because he has us off-balance most of the time?
The 4K disc has languages in English, German, Italian, French and Japanese (just like old times) and subtitles in those languages plus Dutch and Korean. The Blu-ray disc has only English audio and Spanish subs.  It might actually be an older disc — the menus are different, and it uses an older Lionsgate Logo. A Digital Code is enclosed in the metallic clamshell Steelbook.
The extras all appear to be from older special editions, in particular one from 2011. The interviews and reviewer critiques are all good. When Tarantino appears he's always reasonable — even his Cannes acceptance speech is heartfelt. The 4K crowd ought to go for this release, and the Steelbook packaging is definitely attractive.
Reviewed by Glenn Erickson
---
Pulp Fiction 4K
4K Ultra HD + Blu-ray + Digital Code rates:
Movie: Excellent
Video: Excellent
Sound: Excellent
Supplements:
Not the Usual Mindless Boring Getting to Know You Chit Chat 40-minute cast and crew making of docu
Here are Some Facts on the Fiction 21-minute critical round-up
Pulp Fiction: The Facts 31-minute older making of interview documentary
Deleted Scenes, 25 minutes with Tarantino introduction
Two "Behind the Scenes Montages"
Production Design Featurette
Siskel & Ebert At the Movies: The Tarantino Generation TV excerpt
Independent Spirit Awards interview: Tarantino with Michael Moore
Tarantino's Palme D'Or Acceptance Speech at Cannes
Charlie Rose Show one-hour Tarantino interview
Galleries: Five international trailers, ten + TV spots, poster, etc..
Deaf and Hearing-impaired Friendly? YES; Subtitles: English (feature only)
Packaging: One Blu-ray in Keep case
Reviewed: December 8, 2022
(6846pulp)
 *   Quentin Tarantino juggles cultural connections and nostalgic touchstones as can nobody else. Travolta dancing the Batusi sends a jolt of recognition to every audience member over a certain age.
But everyone has to discover such 'personal' connections for themselves. We had two language teachers over for dinner a few years back, both experts in their fields and both much younger. One delightful woman excitedly talked about her favorite movie. She described a terrific dance scene in which Uma Thurman and John Travolta did these cool gestures, stroking their eyes with their fingers. It did no good for me to tell her about the dance from the first episode of the old TV Batman; it was if I were trying to take possession of her private movie connection.
Don't worry. I learned my lesson, but my close friends still have to put up with me.

Visit CineSavant's Main Column Page
Glenn Erickson answers most reader mail: cinesavant@gmail.com

Text © Copyright 2022 Glenn Erickson