Pride and Prejudice (1940)

MGM in 1940 was just the movie factory to turn out a smart, compact version of the Jane Austen novel, with Greer Garson in fine form and Laurence Olivier possibly slumming but also contributing a flawless performance. Robert Z. Leonard's direction is invisible but does no harm; adaptors Aldous Huxley and Jane Murfin telescope events and concoct an even happier ending, all with great skill. Sorry, despite persistent rumors, the story hasn't a single zombie.

Pride and Prejudice
Blu-ray
Warner Archive Collection
1940 / B&W / 1:37 Academy / 118 min. / Street Date July 14, 2020 / available through the WBshop / 21.99
Starring: Greer Garson, Laurence Olivier, Mary Boland, Edna May Oliver, Maureen O'Sullivan, Ann Rutherford, Frieda Inescort, Edmund Gwenn, Heather Angel, Marsha Hunt.
Cinematography: Karl Freund
Film Editor: Robert Kern
Original Music: Herbert Stothart
Written by Aldous Huxley, Jane Murfin from the book by Jane Austen
Produced by Hunt Stromberg
Directed by Robert Z. Leonard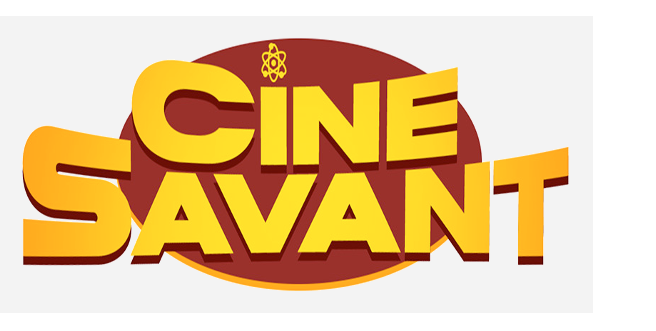 I have yet to see a really bad version of Pride and Prejudice; I remember liking the 1995 TV series. 2005's version suffered only from Kiera Knightley's shark-like smile and a smothering overlay of picture postcard visuals. Actually, although it also toys with the concept, 2012's miniseries Death Comes to Pemberley is a good bet as well. Jane Austen's characters circulate at a refined, rarified level of society that ought to be off-putting, class conflict-wise. But the author's interesting, open-minded heroines make us check the publishing date just to be sure … yes, P&P first swept the book-sellers' stalls in 1813.
Austen's 19th century soap opera lends itself perfectly to movie adaptation, as can be seen in many successful television and film versions. The 1940 effort is certainly one of the better ones, even though the historical period is blurred somewhat with MGM's high-toned production values. Even the near-bankrupt Bennets live in a fine house, tended by servants. But there's no arguing with the presence of Greer Garson and Laurence Olivier, and most of the rest of the casting is equally well judged. Considering all the terrible things MGM could have done with the property (Lana Turner! Joan Crawford!) this version turned out well indeed.

Fearful of losing their home to their own cousin Mr. Collins (Melville Cooper), Mrs. Bennet (Mary Boland) takes a frenzied approach to finding suitable husbands for her five daughters. She rushes to display them for two eligible and rich bachelors, Charles Bingley (Bruce Lester) and Mr. Darcy (Laurence Olivier), only to find that her patient and understanding husband Mr. Bennet (Edmund Gwenn) has already seen to the problem. Beautiful Jane (Maureen O'Sullivan) instantly attracts the attention of Bingley, but eldest daughter Elizabeth (Greer Garson) becomes infuriated by Mr. Darcy's upper class snobbery and spurns his polite advances. In subsequent meetings Elizabeth is further aggravated by Bingley's noxious, bigoted sister Caroline (Frieda Inescort). She also must avoid the matrimonial entreaties of the unpleasant Mr. Collins. Collins toadies before his imperious benefactor Lady Catherine de Bourgh (Edna May Oliver), who is in a position to disinherit most of her younger relatives. Elizabeth eventually warms to Mr. Darcy's contrite and sincere insistence of innocence, until her mother Mrs. Bennet's loose tongue gives Darcy the idea that the girls are laying middle-class traps for both he and Bingley. The two men return to London, ruining all plans for marriage.
Austen's story is one of those un-killable gems that everyone understands: the family must find a way to marry off its daughters if it expects to keep a roof over its head. In this film Jane Austen's view of class differences is limited to the generational redistribution of upper class wealth. Some folks have it and some don't, and being left behind or being declassed by the fortunes of birth and marriage can make the difference between a future in society and the utter doom of becoming shamed poor relations. Perhaps the timeless appeal is in the fact that we see none of these people pursuing conventional jobs. Income is all sourced in family annuities that appear to be guaranteed. Some relative in London must be generating a lot of wealth.

Austen's comedy gives us a mother turned social maniac. Mrs. Bennet can be forgiven for running around like a chicken with its head chopped off only because she thinks she's fighting for her family's survival. Mothers must be expected to behave terribly because her embarrassing social disasters end up being irrelevant. Her eldest daughters are sensible, beautiful and utterly well-mannered. When it comes time to attract the genus bacchelorus ontheprowlus,, Jane and Elizabeth can easily slay the local competition. But when they've caught the interest of a likely pair of swains, the road to matrimony is still a tough haul. Mom is only the most visible liability. Youngest sister Mary (Marsha Hunt) wears glasses, sings horribly and is a bookworm. Kitty and Lydia (Heather Angel and Ann Rutherford) go gaga over anything in a uniform. Various neighbors and competing husband-seekers clog the sidewalks, while the cowardly weasel cousin Collins (Melville Cooper) bows and toadies before his benefactress, the imperious Lady Catherine. She has a deciding say in the women her favored relatives Bingley and Darcy may wed.
In Austen's estimation, the trick to success in the world of Pride and Prejudice is to be 'deserving.' Maureen O'Sullivan's incredibly pure Jane truly likes her future husband Bingley. She suffers when he goes away, swayed by his nasty sister's snooty schemes. But the eldest Elizabeth is the classic Austen heroine. She questions the workings of the system and challenges the petty bigotry of the upper class. Instead of melting before the self-important Darcy, she throws his lofty, discriminating manners back in his face. Naturally, this only makes Elizabeth twice as attractive in Darcy's eyes. Love, fate and the kind of serendipitous coincidences found only in romance literature will save the day.

Ah, but Elizabeth possesses even more admirable traits. Surrounded by familial incompetence and malice, she refuses to sully herself in fights beneath her dignity — a quality shared by her angelic father. Even when humiliated by her mother's big mouth, Elizabeth never says an ungrateful or negative word about her. She suffers fools lightly, avoiding Mr. Collins' clodhopper proposals and finding ways to delicately avoid telling him the truth to his face. Even when confronted by the blackguard George Wickham (Edward Ashley) she abstains from accusations and scenes that would jeopardize the happiness of her sister Kitty.
Austen holds these virtues as paramount. Elizabeth allows other people find their way through life without pretending that her personal approval or disapproval is an important factor. The foolish Kitty's rash elopement practically wipes the Bennets from the social register — a debacle that brings the awful Caroline to raptures of glee. When Kitty bothers to come home to tell the family how happy she is, Elizabeth just says she'll ask again is she's happy in five years. Mother believes that she alone has made everyone happy, an illusion that both Elizabeth and her knowing father see no reason to disturb. In any other family, Mrs. Bennet would be kept tied up in the attic with a sock in her mouth.

It takes the author's masterful confections and coincidences to make all of this high-mindedness possible. Elizabeth just happens to be invited to the same gatherings as Mr. Darcy, thus keeping their romantic sparring current. Darcy only seems to be thick-headed and imperious; Elizabeth doesn't realize that he's a master diplomat and peacemaker, who has saved her family's name by quietly throwing a sum of money at the Kitty problem. Even though Elizabeth's disapproval of Darcy proves to be unfounded, she's still the romance-novel equivalent of Wonder Woman. She's elegant, refined and unafraid to speak honestly before her supposed superiors. She also has the fastest wit in the conservatory and shoots an arrow better than Robin Hood. Elizabeth Bennet is a formidable identification figure, and a positive one. She's an excellent character study, of a woman with social graces and a sense of fair play.
The production is MGM-slick without being ostentatious. We're told that the studio shifted the period forward a few decades, to give the cast more attractive dresses to wear. That's fine by me — those featureless, high-waisted 1810-1820 plain dresses never appealed. As entertaining as the movie versions are, don't pass up a chance to read Austen (I haven't since college, so apologies to readers more acquainted with the author). Most adaptations simplify her characters quite a bit. Jane isn't quite as flawless in the novel, and Mr. Bennet isn't quite as angelic. The younger sisters aren't such stereotyped ditzes, either. We still marvel at Marsha Hunt's courage to make herself look dorky and untalented as Mary. She gets a big laugh at the end, when 'love' seems to help her voice hit a few clean & true high notes.

Greer Garson was 36 years old, when Elizabeth is presumed to be in her early '20s. Although Garson seems far more mature than her sisters she manages to pull off the almost-a-debutante illusion. Although not the best of Louis B. Mayer's imports, she didn't do at all badly, especially in the imaginative, fantastic romance Random Harvest. Perhaps Garson's deliverance was avoiding being turned into one of Mayer's operetta mannequins. Laurence Olivier has merely to look dispeptic or cross-eyed to suggest Darcy's inner turmoil. The role only seems thinly written, for Darcy holds our full attention whenever he enters a scene. Olivier's underplaying avoids the feeling of bored contempt that crops up in some of his later movies. Without the power to choose his own roles, he soon took his leave of Hollywood.
Frieda Inescort is pitch perfect as the shark-like social killer Caroline; genre fans will know her from late-career turns in fare as down-market as The She-Creature and The Alligator People. The great Karen Morley (Scarface, The Mask of Fu Manchu) plays a fairly important character that ends up mostly written out of the show. An actress identified as Gia Kent plays Lady Catherine's rather weird daughter, who is given several interesting close-ups yet remains an unknown quantity.
---

The Warner Archive Collection Blu-ray of Pride and Prejudice is a simple HD upgrade of a title that has always looked good. Even old 16mm prints were flawless, and this clean Blu-ray looks fine to me, with rich sound that reproduces Mary's off-key singing. By 1940 the industry had finally developed B&W film stocks with a full range of contrast, and that would duplicate well for at least a couple of generations. Garson and Olivier come across as a beautiful couple under the high-key lighting of ace cameraman Karl Freund.
Yes, MGM's production values are a tiny bit bland, which doesn't blunt the drama or the comedy. We aren't really shown the full contrast between the the modest Bennet digs and the opulent country houses rented by Darcy and Bingley. Even when crowded with packing crates, the home of the 'destitute' Bennets seems pretty fancy.
Warners has repeated the exact extras from the 2006 DVD, in standard def. The package text also repeats the wrong description for the short Eyes of the Navy — it is not a Crime Does Not Pay entry, but a WW2 enlistment pitch for Navy aviation, aimed to make farm boys think that they too can become Luke Skywalker. The Fishing Bear is a Technicolor Barney Bear cartoon, which I have to say never appealed, even though the animation is rather good. As a kid I'd wait through a Barney Bears cartoon, hoping that the next entry might be one of those wacky Tex Avery cartoons.
A trailer rounds out the package. The artwork comes from an original poster. MGM insisted on 'only the best' in so many categories, so I'd like to hear the marketing plan behind slapping together so many uninspiring posters for even their biggest productions.
We recently learned that none other than Peter Cushing played Mr. Darcy, in a 1952 English miniseries of Pride and Prejudice. Yes, we try to forget that there was an actual release called Pride and Prejudice and Zombies, which will take its place beside Abraham Lincoln: Vampire Hunter in the record books of excessively creative moviemaking. Actually, I've been told that P&P&Z is worth a look…
Note, August 7, 2020:  Who Would Believe It? — Pride and Prejudice lost money. The really good article at Greenbriar Picture Shows tells the story: 18th Century Frolics On 1940 Plates.
Reviewed by Glenn Erickson
---
Pride and Prejudice
Blu-ray rates:
Movie: Excellent
Video: Excellent
Sound: Excellent
Supplements: Short Eyes of the Navy, Cartoon The Fishing Bear, Trailer.
Deaf and Hearing-impaired Friendly? YES; Subtitles: English (feature only)
Packaging: One Blu-ray in Keep case
Reviewed: July 16, 2020
(6309prid)
Final product for this review was provided free by The Warner Archive Collection.


Visit CineSavant's Main Column Page
Glenn Erickson answers most reader mail: cinesavant@gmail.com
Text © Copyright 2020 Glenn Erickson