A welcome to new CineSavant guest reviewer "B", whose encyclopedic knowledge has been a boon to the page since it began. This comprehensive, chronological collection of the ninety-nine black-and-white shorts featuring Warner Bros.' first big cartoon star is a rich, diverse, fascinating look at the evolution and growth of a great animation studio. Some of Hollywood's most imaginative and talented directors, artists and animators cut their teeth helming these films, and in so doing infused them with style, verve, sass and manic wit.
Porky Pig 101
101 Classic Warner Bros. Animated Shorts
DVD-R
The Warner Archive Collection
1935 – 1943 / B&W & Color / 1:37 flat Academy / 743 min. / Street Date September 19, 2017 / available through the WBshop / 47.99
Voice characterizations: Mel Blanc (Porky's voice after early 1937, and many, many other voices in these cartoons), Joe Dougherty (Porky's voice from 1935 until early 1937), Billy Bletcher, Sara Berner, Berneice Hansell, Robert C. Bruce, Elvia Allman, Tedd Pierce, Shirley Reed, Danny Webb, John Deering, others.
Credited animators: Charles M. (Chuck) Jones, Norman McCabe, John Carey, I. (Izzy) Ellis, Vive Resto, Robert Cannon, Joe D'Igalo, Volney White, Robert (Bob) Clampett, Herman Cohen, Dave Hoffman
Film Editing and sound effects: Treg Brown
Musical Direction: Carl Stalling
Credited Writers include: Melvin (Tubby) Millar, Warren Foster, Ernest Gee, Dave Monahan, George Manuell, Michael Maltese, Jack Miller, Rich Hogan, Ben (Bugs) Hardaway
Produced by Leon Schlesinger
Directed by: [Note: Until 1945, Warners cartoon directors received 'Supervision' credits.]: Robert (Bob) Clampett, Frank Tashlin (sometimes billed as "Frank Tash"), Fred (Tex) Avery, I. (Friz) Freleng, Jack King, Charles M. (Chuck) Jones, Norman McCabe, Ub Iwerks, others.
Written by Special Guest reviewer "B"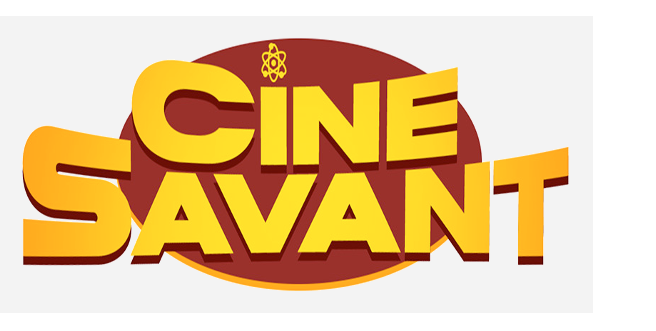 Though some regard Porky Pig as an unpromising, somewhat inexpressive cartoon character, the fact remains that Bob Clampett, Frank Tashlin, Tex Avery and others did some of the best work of their careers on these humble B&W Looney Tunes. Looking at these films produced between 1935 and 1943, most of which have never been available on home video, you can watch the Warners shorts ripen into the confident, nervy, gag-filled cartoons that came to typify the studio's output. As Manny Farber, one of the first critics to notice that something special was going on with the Warners cartoons, once noted, "The surprising facts about them are that the good ones are masterpieces and the bad ones aren't a total loss." True — and so it is with these shorts.
A little background: Leon Schlesinger began producing short cartoons for Warner Bros. in 1930, hiring Disney veterans Hugh Harman and Rudolf Ising to supervise production. Harman and Ising, putting a spin on the name of Walt's popular Silly Symphony series, dubbed their shorts "Looney Tunes." One of the reasons Warners decided to distribute the cartoons was the notion that the music-filled shorts could help exploit the studio's vast song catalogues; later another series of cartoons, "Merrie Melodies," very specifically devoted to song promotion, was added. The Harman-Ising Looney Tunes (some of which are charming) mostly featured Bosko, a genial little African-American boy; this was the closest thing to a cartoon star the team could come up with. After a few years, Harman and Ising had a major disagreement with Schlesinger over budgets and left for MGM, taking Bosko with them. Schlesinger scrambled to reconstitute his studio, hiring various Disney veterans (these didn't last long) and some Harman-Ising holdovers to take over the reins; other talents would follow. Leon Schlesinger may have headed the studio, but he was at best a laissez faire creative force; he tended to give his directors and staff a large degree of artistic freedom to produce the shorts so long as they stayed on budget and delivered films on schedule.
[It may be apocryphal, but Schlesinger has been widely quoted as saying, "Let Disney make chicken salad and win awards. I'll make chicken —- and make money."]
At any rate, the decision was soon made to begin producing the Merrie Melodies series in color to better compete with Disney's gorgeous full-Technicolor Silly Symphonies. [As Disney held an exclusive license to use the three-color Technicolor process for a while in the '30s, Warners was forced to use two-color Technicolor until early 1936.] At the time, the Merrie Melodies were still one-shot cartoons keyed to WB-owned songs; these were not really personality driven pictures. But the Looney Tunes series — which would remain in B&W until the early '40s — did require strong characters to propel the films. A new star, Buddy, was quickly concocted, but he was (literally) a pale imitation of Bosko; he would not last long. Going forward, it was clear the studio would have to create some new personalities.

In an attempt to launch some new characters, Friz Freleng (who had worked for both Disney and Harman-Ising) devised a sort of animal Our Gang troupe for the 1935 Merrie Melodie I Haven't Got a Hat. The short depicted a school recital, and the cast (pictorially introduced in the credits) included Beans, a mischievous male cat, Little Kitty, a cute female cat, Ham and Ex, twin pups, Oliver Owl, a studious type… and Porky, a extremely hefty boy pig. Early on, Porky rises to deliver a frenetic, hurried recitation of The Midnight Ride of Paul Revere; greatly histrionic, the pig uses everything at his disposal to try to dramatize this (he waves the flag, has off-stage associates doing sound effects), even careening into some of The Charge of the Light Brigade toward the end. But his performance has a (wait for it) flaw — the pig badly stutters. At this early juncture, Joe Dougherty was voicing Porky; Dougherty, a dress extra and bit actor, actually stuttered. It's hard to gauge how this may have gone over in 1935. Looking at it (and listening to it) today, it's not really funny (a stutter, of course, is not inherently funny at all) and is even discomfiting. But there's something about this overwhelmed pig and his sincere effort at declamation; the other characters scarcely register. [That said, Ham & Ex's Billy Bletcher/Berneice Hansell-voiced rendition of the obscure Bernier/Emmerich title tune is pretty catchy.]
Within months the new characters from Hat were being tried out as cartoon stars in the Looney Tunes series. [For a while the LT title card featured portraits of all the animal kids.] The smart money seemed to be on Beans, who was quickly featured as an affable hero-type in a number of shorts. But the character was blandly designed and lacked dash and distinction. In Tex Avery's 1936 Golddiggers of '49, Beans is an intrepid prospector searching for gold, but he is consistently upstaged by Porky, the enormous, voracious father of Little Kitty, Beans' sweetheart. [The pig has captivating moments, but his stutter is no more appealing here, plus he has an annoying penchant for exclaiming, "Whoopee!"] The director apparently saw something in Porky, because he decided to star him a few months later in The Blow-Out, which is the first real Porky Pig cartoon, as well as an early Avery gem.
Here Porky is an economy-sized boy pig who wants to buy a ice cream soda, but doesn't have enough money. When he retrieves a rich man's cane, he receives a penny reward; this motivates him to retrieve other dropped items for a similar reward. But a mad bomber is about, and when he leaves a armed clock/explosive device in front of a building — zip! Porky immediately returns it to him, in hopes of receiving another penny. This commences an early exploration by Avery of a favored trope, the pursued character who cannot escape a pursuer (this idea would reach its apotheosis in the director's MGM-produced Dumbhounded and Northwest Hounded Police, in which the Wolf goes to impossible lengths to lose the implacable Droopy, to no avail). We know right away that nothing the anarchist (a wonderfully florid cloaked villain) will do is going to prevent Porky from rapidly, even magically returning the bomb to him, but he nonetheless doubles down his efforts to leave it somewhere, anywhere. Porky here has an endearing little boy quality, but the key to the cartoon's success is the director's style, pacing and speed… and the snarling, misanthropic frustrated villain who never realizes that all he needed to do was give little Porky a penny. Anyway, very quickly after this, the other Hat kids would fade from the scene (Oliver Owl did later appear in some Warner-licensed comic-books). Though he at times seemed the most mutable of characters — in this array of films he may appear as boy pig or adult swine depending on the director, story or setting, and would eventually be physically redesigned — Porky Pig was now an established cartoon star.

There isn't sufficient space here to cover each cartoon in the set, but here are some of the highlights, with special mention of the outstanding directors who made them.
Tex Avery would direct eight more fine Porky shorts in '36 and '37. He tended to see the pig as a harried everyman; an earnest, bumbling innocent to whom things happened. Porky the Rain-Maker, a panoply of bright, funny drought and farmyard animal gags and Porky the Wrestler, with an extended, inspired (and hard-to-describe) visual joke involving two wrestlers and a referee becoming a living locomotive, are particularly impressive. But the director's Porky's Duck Hunt is a genuine classic, and remains one of the most important Warners cartoons. Here Porky and his dog venture into the marsh to try their luck at duck hunting; they encounter assorted fauna (there's a lovely scene with a band of drunken fish crooning "On Moonlight Bay"), and run afoul of "a crazy darn fool duck," as the character laughingly describes himself. This screwy little black duck is aggressive, relentless, loud and immediately irresistible; yep, in his very first appearance on-screen, Daffy Duck is already and immediately himself. Woo-Woo! The hapless Porky is quickly undone; he's never met such an hilarious scene-stealer. [Well, there'd never before been an elemental force like Daffy in a cartoon.] Another Warners star is born, or, perhaps, hatched. At the cartoon's end, Daffy bursts through the closing title card, Woo-Wooing and madly dancing. Porky's Duck Hunt is also notable as the short in which Mel Blanc took over the voicing of Porky (Blanc voices Daffy as well). Blanc's characterization retains Porky's signature stutter, but the performer expertly (and sparingly) uses the device for select comic effect. He would be the voice of Porky — and most other prominent Warners cartoon characters — for the following fifty years. In 1941, Avery would direct one more Porky short, the brilliant Porky's Preview, in which the boy pig proudly premieres his own cartoon, a charming, ambitious (and highly meta!) programme featuring crude stick-figure animation.
Frank Tashlin had been a newspaper cartoonist, had washed cels at Fleischer's, put in time at Van Beuren's, worked for Warners and Ub Iwerks as an animator, and had penned gags for Hal Roach, but he suddenly and startlingly emerged as a full-fledged cartoon auteur with 1936's Porky's Poultry Plant. As Jerry Beck and Will Friedwald wrote in Looney Tunes and Merrie Melodies, "… cartoons aren't supposed to be this good, even from someone who's been around." There's nothing necessarily special about the story or subject — Porky is an attentive modern farmer, contentedly raising hens, chicks and eggs, suddenly faced by the prospect of an evil hawk preying on his fowl — but the distinctive and highly cinematic ways he uses to tell that story, with imaginative gags, swift pans, inventive angles, fast pace and quick, meticulously designed cutting makes it an outstanding cartoon. And, though it is a cartoon (consistently funny, with some bright visual jokes), both the attack by the hawk on the farm and the subsequent air battle between Porky in his little streamlined plane and a fleet of hawks are actually fairly stunning and gripping. There are action scenes in numerous '30s feature films that lack the energy, coherence and directorial assurance of the latter part of Porky's Poultry Plant. [This film was also the first Warners cartoon to feature musical direction by Carl W. Stalling, the brilliant maestro whose compilation scores would become synonymous with the WB cartoon.]

Tashlin's Porky shorts are consistently excellent — most are almost like miniature feature films — and rank among the best of all of the pig's cartoons. Fans of the director's later live action features, like The Girl Can't Help It, Will Success Spoil Rock Hunter? and Artists and Models, need to see at least some of these cartoons; they make clear that even while working for Leon Schlesinger in the late '30s, Frank Tashlin was already a filmmaker. Tashlin seemed to regard Porky as something of a porcine Harold Lloyd; plucky, portly and trying to please. 1937's Porky's Romance is a quirky, hilariously dark tale of unrequited love. Rejected by his beloved Petunia (and her rotten little dog), Porky attempts suicide; this plan fortunately doesn't work out, but he falls into a vividly evoked nightmarish hallucination of how marriage to the thoughtless Petunia really might go. Porky's Building is a funny, fast-moving race between contractor Porky and the disreputable Dirty Diggs (in a Warners cartoon, character names tend to absolutely define personality traits) to complete construction of a new city hall — inspired gags about brick, mortar and speed are plentiful here.
In the wonderful Porky's Railroad, Porky is an engineer who takes great pride in "Toots," his decrepit 15th Century Limited locomotive; he ends up in a winner take all race with "The Silver Fish," a spanking new streamliner. Tashlin uses myriad unusual angles and perspectives to engagingly, excitingly put this across. Underneath the many manic gags, the short has something of the feel and quality of a beloved (and told and retold) children's story. The Case of the Stuttering Pig, a beautifully expressionist horror pastiche, is visually (and in some ways even dramatically) equal to a number of top '30s horror features… albeit with pigs, and many jokes. [For instance, the villain warns the theatre audience not to interfere in his murderous plans.] Porky's Double Trouble is a wacky reworking of the idea for John Ford's 1935 Edward G. Robinson comedy The Whole Town's Talking, with Porky as both a shy bank teller (at the Worst National Bank) and a notorious escaped killer. 1938's musical riot Porky at the Crocadero features Porky as a poor, fledgling musician (a graduate of "The Sucker's Correspondence School of Music") who can't afford to see the great bandleaders perform at Hollywood's greatest nightclub — only to be drafted onstage to rather skillfully impersonate bandsmen like Paul Whiteman, Guy Lombardo and Cab Calloway when they fail to arrive. Wholly Smoke is a creepy, cautionary tale about the evils of youthful smoking — replete with a terrifyingly realized little boy pig delirium of being forced to smoke by cigars, cigarettes and pipes come to life. [Lots of baby boomers have never forgotten seeing this scary short on TV in the '50s and '60s.] 1943's Porky Pig's Feat is a very stylish, expertly made farce with Porky and Daffy haplessly trying to skip out on their Broken Arms Hotel bill, but the very formidable hotel manager is on to their game.
Bob Clampett came to work for Leon Schlesinger fresh out of high school, during the Harman-Ising years. After working steadily as an animator and artist on many of the studio's shorts, he began his celebrated career as a director with 1937's Porky's Badtime Story. Clampett would become the principal director of the Porky shorts; he helmed over forty percent of the shorts in this set. His Porky shorts range in quality from dazzling (among his best work) to not bad (funny, if deeply frivolous). They're infused with — heck, they're overflowing with — gags of both high and low humor. Here, silly is a virtue. Clampett was unafraid of ridiculousness, unfazed by giddiness; if he believed something was funny, he'd confidently try to sell it to the audience.
The director would frequently speak of his frustration of working on so many Porky cartoons; as he saw it, the pig had little character to work with. There's much to that observation. Whether child or adult, the affable pig is at best a reactive sort; unlike Daffy and Bugs, who would eventually eclipse him as cartoon stars, Porky's not particularly outgoing or gregarious. At any rate, Clampett's feelings about his star may explain why many of the director's best shorts here tend to relegate the pig to a supporting role at best; in fact, Porky barely appears in some of Clampett's cartoons in the series. Clampett also supervised the gradual redesign of the character from the stocky, almost corpulent pig of his early days to the more streamlined and graceful Porky we know today.
As Clampett helmed more than three dozen Porky shorts; these are some — some — of the more notable examples: After a few early shakedown shorts, Clampett began to hit a breezy, fast-paced stride starting with 1937's classical Greek-themed Porky's Hero Agency, in which boy pig Porky dreams he is Porkyakarkus, a great Grecian hero (hey, he has a rate card) determined to vanquish the evil Gorgon. In 1938's Porky's Five and Ten, Porky sails to Boola Boola to open the isle's first five and dime store. His cargo is plundered by greedy fish and it falls into the ocean — where various sea denizens are thrilled to take full advantage of the goods and luxuries, and Clampett is free to stage many clever and spirited fish-related gags… while Porky is stranded in his boat on the surface above. The director's energetic style — and his increasing fondness for the wackiness of Daffy Duck — makes Porky and Daffy a lot more than just a routine boxing yarn (a scene-stealing pelican referee has a few hysterical moments). The justly famous Porky in Wackyland, in which Porky sets out to a strange, distant Dali-drenched country to capture the last of the Do-Dos, is a fearlessly silly surrealist masterpiece with the quality of an bad dream; almost eighty years later, there's still nothing quite like it. [All right, there is something else like it — in 1949, Friz Freleng's unit pretty faithfully remade the short in Technicolor as Dough for the Do-Do.]
A manic compilation of lost-in-the-desert visual jokes enliven Porky in Egypt, though the picture is stolen by Porky's sun-struck camel. The insane Daffy Duck dominates the still outrageous The Daffy Doc; to this day, the gags involving an iron lung remain somewhere between brilliant and borderline tasteless. 1939's The Lone Stranger and Porky is a peerless, joke-crammed western parody in which Porky figures only anecdotally. Porky plays famed sleuth Mr. Motto in Porky's Movie Mystery, hired to track down a mysterious phantom haunting Hollywood movie lots. In The Film Fan, boy pig Porky enjoys a free matinee at a new picture house; this is packed with agreeably inane gags about the nature of moviegoing in the late '30s.
Chuck Jones joined the studio as an animator in 1933. He worked on many Avery, Tashlin and Clampett Porky shorts, and became a director in 1938. Jones directed a number of Porky shorts in the early '40s — and later well (and slyly) used the pig as a Daffy sidekick in numerous swell post-war cartoons — but the director's most notable contribution to this set is 1939's patriotic opus, Old Glory. This was Porky's first appearance in a Merrie Melodie since I Haven't Got a Hat, and it's one of the few serious-toned shorts the studio ever produced. Dubious about the importance of the Pledge of Allegiance, boy pig Porky falls asleep beneath a flagpole. A spectral Uncle Sam appears to Porky in a dream to teach him the meaning of the Pledge of Allegiance via the use of extensive rotoscoped footage dramatizing American history. [There's probably more rotoscoping used here than in any other WB cartoon. Warners had made a few elaborately produced shorts about American history; these provided useful fodder for the rotoscoping work.] This is in gaudy Technicolor, and is among the longest of all Warner cartoons, clocking in at about nine minutes. It may seem a little strange to use a-young-pig-learning-civics as a framing device for a sober history lesson, but this was occasionally shown in schools.
Friz Freleng, who started the merry-go-round rolling with I Haven't Got a Hat, reunited with his star in 1940 on one of the studio's best remembered shorts, You Ought to be in Pictures, a witty and oddly prescient cartoon. A clever and then-rare combination of live action and animation (very well achieved), the story opens at the Schlesinger studio; a conniving Daffy talks up Porky, telling him what a big — and underpaid — star he is and how he could be acting in features opposite Bette Davis. He convinces Porky to go in and ask producer Schlesinger for a release from his contract. Mr. Schlesinger (playing himself) is willing to accommodate his wishes, and the wily Duck sends Porky off to the main Warner lot to make his fortune as a leading man… with predictably disastrous result. [He has to sneak past a studio guard (played by writer Michael Maltese) to even get on to the lot.] Meanwhile, Daffy is huddling with Schlesinger, actively lobbying to replace Porky as the studio's cartoon star. "Leon, you ought to be glad to get rid of Porky — how about me taking his place? I'm a better actor than he ever was!" A chastened Porky returns and reconciles with Schlesinger — and has a (violent) heart-to-heart confrontation with "pal" Daffy.
But there's something unsettling about this cartoon today; it's a sort of portent of what was to come. Daffy Duck and particularly, Bugs Bunny (who would formally debut the following month in Avery's A Wild Hare), would shortly become two of the most popular and familiar cartoon stars of all time. In a few years, Porky would increasingly be given supporting roles and would later wind up his career as a sometime sidekick to Daffy. All right — these are, after all, cartoon characters — but attention must be paid. The nature of fame is fleeting. The merry-go-round eventually breaks down.
---
The Warner Archive Collection DVD-R of Porky Pig product thoughts:
Well, that scratches some of the surface. I would note that almost all of these shorts are complete and uncut in terms of cartoon content (Porky the Wrestler is missing some footage, but the censored material has been lost for many years). Accordingly, the packaging includes the notation that "Porky Pig 101 is Intended for the Adult Collector and May Not be Suitable for Children." Further, Warners has applied a disclaimer on the beginning of each disc: "The cartoons you are about to see are products of their time. They may depict some of the ethnic and racial injustices that were commonplace in American society. These depictions were wrong then and are wrong today. While the following does not represent the Warner Bros. view of today's society [I'm still trying to figure that out; does, say, Suicide Squad represent the Warner Bros. view of today's society?],   these cartoons are being presented as they were originally created, because to do otherwise would be the same as claiming these prejudices never existed." In other words, these are studio cartoons of the 1930s and '40s; they are what they are. Ethnic and racist humor abound in many of these films. [There's a good reason why Clampett's Africa Squeaks hasn't aired on broadcast television for decades.] Even the sweet Porky's Railroad has a quick racist gag. Be advised.
Since the release of the set, there has been no small controversy regarding issues many fans have with the quality of some of the transfers. Certain shorts were transferred from older masters, and a number of cartoons are presented in less than optimum shape. The set's transfer of Patient Porky is much inferior to the transfer included on one of the Looney Tunes Golden Collection sets. Some of the cartoons have clipped title sequences, replaced end-title cards, incorrectly spotted opening music — and, inexplicably, multiple shorts feature the title music from Porky's Tire Trouble. This apparent carelessness is disappointing.
Yes, some of the transfers could be much better; the music issues are regrettable (and strange). But for decades, many of these B&W Looney Tunes were difficult and sometimes impossible to see properly — that is, complete, uncut, untampered with. The shorts were usually cut or abbreviated for local television airing, and many of these films were later aesthetically vandalized when the studio commissioned a Korean studio to produce traced, redrawn, biliously colored versions; these were widely syndicated back in the day. In the '70s and '80s, repertory houses would occasionally program marathon cartoon presentations; the prints, usually 16mm, were often of dubious quality and origin (and would sometimes break), but it was one of the few ways these and other classic pictures could be seen. Home video and the internet have greatly improved the availability of old cartoons, but a great many classic shorts have still never been legally issued on video. It's hard not to wish that Warners had restored and remastered all of these cartoons to the quality of the company's excellent Golden Collection sets. But some of us were growing gray waiting for a legal video release of many of the shorts included in this set. The presentation may not be perfect, but it's gratifying to finally have these films — all ninety-nine B&W Porky Pig Looney Tunes, in chronological order! — on DVD.
Reviewed by "B"

---
Porky Pig 101
DVD-R rates:
Collection: Excellent for Warner Bros. cartoon fans, Good for other interested parties
Video: Variable — Excellent to Good and Fair
Sound: Good (certain cartoons have issues with a bit of music replacement)
Supplements: Cartoon audio commentaries: Jerry Beck on I Haven't Got a Hat and You Ought to be in Pictures, Mike Barrier on Porky's Poultry Plant (with clip from Frank Tashlin interview) and Porky in Wackyland, Mark Kausler on Porky in the North Woods, Porky's Romance, The Case of the Stuttering Pig and The Daffy Doc, John Kricfalusi and Eddie Fitzgerald on Porky's Party, Daniel Goldmark on Porky at the Crocadero and Wholly Smoke, Jerry Beck and Martha Sigall on Old Glory, Greg Ford on Porky's Preview, Joe Dante on Porky Pig's Feat. Partial storyboard material from Porky's Party and Porky's Poor Fish. Clip of Porky's "blooper outtake" from Breakdowns of '39.
Deaf and Hearing Impaired Friendly? N0; Subtitles: None
Packaging: Five DVD discs in Keep case
Reviewed: September 12, 2017
(5531pork)
Final product for this review was provided free by The Warner Archive Collection.
---
Full Contents Rundown, a CineSavant Eyestrain Extra:

I Haven't Got a Hat (Friz Freleng, 1935: Merrie Melodie in two-color Technicolor),
Gold Diggers of '49 (Tex Avery, 1936),
Boom Boom (Jack King, 1936),
Alpine Antics (Jack King, 1936),
The Blow Out (Tex Avery, 1936),
Westward Whoa (Jack King, 1936),
Plane Dippy (Tex Avery, 1936),
Fish Tales (Jack King, 1936),
Shanghaied Shipmates (Jack King, 1936),
Porky's Pet (Jack King, 1936),
Porky the Rain-Maker (Tex Avery, 1936),
Porky's Poultry Plant (Frank Tashlin, 1936),
Milk and Money (Tex Avery, 1936),
Porky's Moving Day (Jack King, 1936),
Little Beau Porky (Frank Tashlin, 1936),
The Village Smithy (Tex Avery, 1936),
Porky of the North Woods (Frank Tashlin, 1936),
Porky the Wrestler (Tex Avery, 1937),
Porky's Road Race (Frank Tashlin, 1937),
Picador Porky (Tex Avery, 1937),
Porky's Romance (Frank Tashlin, 1937),
Porky's Duck Hunt (Tex Avery, 1937),
Porky and Gabby (Ub Iwerks, 1937),
Porky's Building (Frank Tashlin, 1937),
Porky's Super Service (Ub Iwerks, 1937),
Porky's Badtime Story (Bob Clampett, 1937),
Porky's Railroad (Frank Tashlin, 1937),
Get Rich Quick Porky (Bob Clampett, 1937),
Porky's Garden (Tex Avery, 1937),
Rover's Rival (Bob Clampett, 1937),
The Case of the Stuttering Pig (Frank Tashlin, 1937),
Porky's Double Trouble (Frank Tashlin, 1937),
Porky's Hero Agency (Bob Clampett, 1937),
Porky's Poppa (Bob Clampett, 1938),
Porky at the Crocadero (Frank Tashlin, 1938),
What Price Porky (Bob Clampett, 1938),
Porky's Phoney Express (Cal Howard/Cal Dalton, 1938),
Porky's Five and Ten (Bob Clampett, 1938),
Porky's Hare Hunt (Ben Hardaway, 1938),
Injun Trouble (Bob Clampett, 1938),
Porky the Fireman (Frank Tashlin, 1938),
Porky's Party (Bob Clampett, 1938),
Porky's Spring Planting (Frank Tashlin, 1938),
Porky & Daffy (Bob Clampett, 1938),
Wholly Smoke (Frank Tashlin, 1938),
Porky in Wackyland (Bob Clampett, 1938),
Porky's Naughty Nephew (Bob Clampett, 1938),
Porky in Egypt (Bob Clampett, 1938),
The Daffy Doc (Bob Clampett, 1938),
Porky the Gob (Ben Hardaway/Cal Dalton, 1938),
The Lone Stranger and Porky (Bob Clampett, 1939),
It's an Ill Wind (Ben Hardaway/Cal Dalton, 1939),
Porky's Tire Trouble (Bob Clampett, 1939),
Porky's Movie Mystery (Bob Clampett, 1939),
Chicken Jitters (Bob Clampett, 1939),
Porky and Teabiscuit (Ben Hardaway/Cal Dalton, 1939),
Kristopher Kolumbus, Jr. (Bob Clampett, 1939),
Polar Pals (Bob Clampett, 1939),
Scalp Trouble (Bob Clampett, 1939),
Old Glory (Chuck Jones, 1939) (Merrie Melodie in Technicolor),
Porky's Picnic (Bob Clampett, 1939),
Wise Quacks (Bob Clampett, 1939),
Porky's Hotel (Bob Clampett, 1939),
Jeepers Creepers (Bob Clampett, 1939),
Naughty Neighbors (Bob Clampett, 1939),
Pied Piper Porky (Bob Clampett, 1939),
Porky the Giant Killer (Ben Hardaway/Cal Dalton, 1939),
The Film Fan (Bob Clampett, 1939),
Porky's Last Stand (Bob Clampett, 1940),
Africa Squeaks (Bob Clampett, 1940),
Ali-Baba Bound (Bob Clampett, 1940),
Pilgrim Porky (Bob Clampett, 1940),
Slap Happy Pappy (Bob Clampett, 1940),
Porky's Poor Fish (Bob Clampett, 1940),
You Ought to Be in Pictures (Friz Freleng, 1940),
The Chewin' Bruin (Bob Clampett, 1940),
Porky's Baseball Broadcast (Friz Freleng, 1940),
Patient Porky (Bob Clampett, 1940),
Calling Dr. Porky (Friz Freleng, 1940),
Prehistoric Porky (Bob Clampett, 1940),
The Sour Puss (Bob Clampett, 1940),
Porky's Hired Hand (Friz Freleng, 1940),
The Timid Toreador (Bob Clampett/Norman McCabe, 1940),
Porky's Snooze Reel (Bob Clampett/Norman McCabe, 1941),
Porky's Bear Facts (Friz Freleng, 1941),
Porky's Preview (Tex Avery, 1941),
Porky's Ant (Chuck Jones, 1941),
A Coy Decoy (Bob Clampett, 1941),
Porky's Prize Pony (Chuck Jones, 1941),
Meet John Doughboy (Bob Clampett, 1941),
We, the Animals Squeak! (Bob Clampett, 1941),
The Henpecked Duck (Bob Clampett, 1941),
Notes to You (Friz Freleng, 1941),
Robinson Crusoe, Jr. (Norman McCabe, 1941),
Porky's Midnight Matinee (Chuck Jones, 1941),
Porky's Pooch (Bob Clampett, 1941),
Porky's Pastry Pirates (Friz Freleng, 1942),
Who's Who in the Zoo? (Norman McCabe, 1942),
Porky's Cafe (Chuck Jones, 1942),
Confusions of a Nutzy Spy (Norman McCabe, 1943),
Porky Pig's Feat (Frank Tashlin, 1943) and then they ran out of ink.

Visit CineSavant's Main Column Page
Glenn Erickson answers most reader mail: cinesavant@gmail.com
Text © Copyright 2017 Glenn Erickson