I'd never heard of this gem of a British production; now it goes on my list of highly recommended titles. A dock area on the Thames is 'the pool,' and the sailors that disembark from the cargo ships are susceptible to the temptations of black market trade. A single eventful weekend traces the fates of a half-dozen young people, the women that like the sailors, and the sailor that gets mixed up in a deadly serious crime. Director Basil Dearden's excellent cast is mostly unfamiliar to us Yanks,  but we get really tied up in their problems. This picture should be much better known. It's the first English movie to depict an interracial romance, and it does so without sensationalism or special pleading. The best new extra is an interview with actor Earl Cameron, who at 103 years of age has his act (and his memories) totally together.

Pool of London
Blu-ray
KL Studio Classics
1951 / B&W / 1:37 Academy / 82 min. / Street Date May 5, 2020 / available through Kino Lorber / 29.95
Starring: Bonar Colleano, Susan Shaw, Renée Asherson, Earl Cameron, Moira Lister, Charlie Vernon, Joan Dowling, James Robertson Justice, Michael Golden, John Longden, Christopher Hewett, Leslie Phillips, Ian Bannen, Sam Kydd, Victor Maddern, Lawrence Naismith, Mavis Villiers.
Cinematography: Gordon Dines
Film Editor: Peter Tanner
Art Direction: Jim Morahan
Original Music: John Addison
Written by Jack Whittingham, John Eldridge
Produced by Michael Balcon, Micheal Relph
Directed by Basil Dearden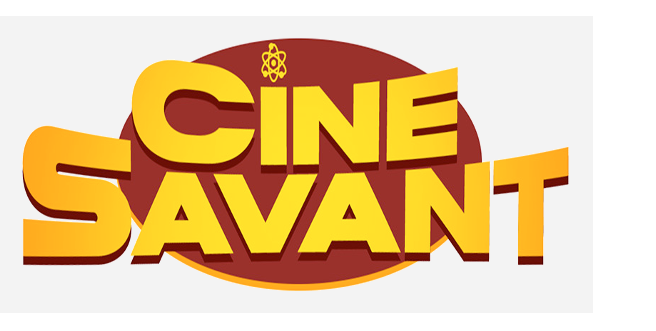 I can't say enough about the welcome influx of off-the-beaten-path European productions being licensed to Blu-ray through Studiocanal — the exceptional new movie experiences just keep rolling in. I've also never before heard of this week's big surprise disc. Pool of London is a romantic crime thriller originally produced by the venerated Ealing Studios. I recommend it to all, without hesitation. I'm surprised that the show wasn't renamed for its U.S. release — the title term was never well known outside of England. We're told that 'The Pool' ceased operation around 1980, and that a lot of today's Londoners are unaware that it was ever there.

Director Basil Dearden made plenty of important pictures, from his heyday in the 1950s (The Blue Lamp, Violent Playground, Sapphire, The League of Gentlemen) to his uneven '60s pictures Woman of Straw, Khartoum, Masquerade, and The Assassination Bureau). But everything works in this exciting, location-driven drama of a low-grade smuggler who becomes entangled in a major crime story. The bright group of worthy actors aren't well-known here: Bonar Colleano, Susan Shaw, Renée Asherson, Moira Lister, Joan Dowling. Many of us know James Robertson Justice, and perhaps sci-fi fans know John Longden from his tour of duty in a Quatermass thriller. But I'm ashamed to admit I hadn't heard of Earl Cameron, a terrific actor with a personality and star quality to spare.
The 'Pool of London' was a stretch of the Thames immediately above and below the Tower Bridge, a dock area that until the 1970s was a thriving cargo port. Remember the movie Gorgo, with those lines of tall cargo cranes next to the bridge?  The reason the Tower Bridge opens up in the middle was to allow tall-masted sailing ships to pass through to the upper Pool. When today's colossal container ships were introduced the docks fell into disuse — they needed much larger ports, ones built elsewhere on the coastline.

A bit more filmic context might be helpful: for crime movie fans, Pool of London connects beautifully with the 1979 gangster classic The Long Good Friday. ( → ) Near the beginning of that show, the thug-turned-real estate developer Harold Shand (Bob Hoskins) stands on the deck of his yacht before the Tower Bridge and declares that he's going to transform the depressed dock area into new luxury developments. The redevelopment of the former Pool area became a big symbol for the Thatcher years: public areas repurposed for private profit.
Pool of London concerns itself with a weekend stop-off by the cargo ship Dunbar. Engine Room officer Trotter (James Robertson Justice) prefers to stay on board to get good and drunk, but most of the crew is eager to spend the weekend ashore. Harry (Leslie Phillips) goes looking for new female companionship despite having a sweet girl waiting, Sally (René Asherson of The Day the Earth Caught Fire). American Dan McDonald (Bonar Colleano of Give Us This Day) also has a steady hook-up, the opportunistic Maisie (Moira Lister of The Cruel Sea). Events instead find Dan keeping company with the abandoned Sally.
The easy-going Jamaican Johnny Lambert (Earl Cameron of Sapphire and Thunderball) has a completely unexpected experience. His chance meeting with the music hall ticket vendor Pat (Susan Shaw) stretches through the entire weekend, and turns into the beginnings of a romance. But their prospects don't seem very promising. Johnny plans to quit sea life and return to school in Jamaica. And at one point he pauses to acknowledge the obvious consideration of the discriminatory roadblock that society puts up against interracial relationships.

The trouble comes from 'innocent' smuggling. In 1951 England still had tight rationing, so sailors like George (George Benson) are eager to sneak in goods from Rotterdam and Hamburg to sell in London. But the harbor customs officers nail George when they screen sailors as they leave the ship. Dan is more careful yet gets pegged later on when he tries to bring some nylons ashore. Dan's big mistake comes when he makes a deal with criminals to sneak a package out of the country. Mike (Christopher Hewett of The Producers) and his safecracker Alf (Alfie Bass of The Fearless Vampire Killers) have aligned with the acrobat Charlie Vernon (Max Adrian of The Boy Friend) to pull off a Sunday-morning diamond robbery. When the heist goes sour, Dan panics. He has already asked the unsuspecting innocent Johnny Lambert to carry the diamonds on board — and now there will be a police trap waiting.
Pool of London unspools in a fantastic long-gone dock area now replaced by 21st century tourist spaces and expensive apartments. (Like, perhaps, the Thames-side flat John Cleese visits in A Fish Called Wanda?). The nighttime streets around the Tower Bridge look dangerous, but even the Jamaican Johnny feels safe and secure wandering alone. Only when he gets drunk does a dishonest barfly take advantage of him.
Each character in Pool of London displays some level of ambivalence, from the impoverished working girls to the outright crooks. Even the innocent and inoffensive must look out for themselves, and nobody gets free points for being poor or oppressed. Renée Asherson's shipping office clerk Sally is an abused girlfriend, who just wants some honesty from her thoughtless, dishonest boyfriend. Sally doesn't mind waiting on the street to confront him; he of course is already on the trail of another conquest.
Top-billed Bonar Colleano became a postwar English leading man, playing Yanks. He has a prominent bit part in the Archers' A Matter of Life and Death. Colleano's sailor Dan is a nice guy who believes in fair play, but he's also willing to bend the rules, 'if nobody gets hurt.' A deal he can't control ends up threatening both him and his best buddy, Johnny Lambert.
Susan Shaw's Pat ( → ) befriends Earl Cameron's Johnny Lambert, when the inoffensive Jamaican is given The Bum's Rush by a rude theater bouncer (is it really Laurence Naismith, perhaps dubbed by someone else?). Their weekend friendship is the most natural romantic progression I've seen in a long time. It's fresh and believable. Earl Cameron is just terrific in a role that just didn't exist before the 1950s — a black character fully integrated into an ensemble cast, in a close friendship with a white woman. The Civil Rights Era would later open up new opportunities, but the few black actors that became stars found that the race issue remained the most important aspect of their presence, if not the only one.
The interracial aspect is never forced. When it does come up it doesn't cue position speeches about race relations. Earl Cameron's one direct observation about his skin color is more of a question than a protest:
"You wonder why one man is born white and another isn't. And how about God himself — what color is he?  And the stars seem so close and the world so small in comparison to all the other worlds above you. It doesn't seem to matter so much how we were born."
How many 'progressive' thrillers have we seen in which the soulful black character becomes a victim of racial violence?  The easy-going Johnny isn't burdened with such lazy political message-making. Pool of London surprises us with its generosity to its characters: none carry the burden of a social agenda, liberal or otherwise.

The characters on the wrong side of virtue are surprising as well. We're told that actress Moira Lister normally specialized in posh types, but her Maisie ( ↑ ) is the original no-class troublemaker, lashing out at Johnny for his color and then teasing the pliable Dan into making a dumb decision. That Dan doesn't detect Maisie's utter dishonesty doesn't inspire confidence in his overall judgment. Maisie's little sister Pam (Joan Dowling of Hue and Cry) is an equally greedy piece of work, and sneaky to boot. When tempers rise the sisters fight like cats with their claws out.
The likable Alfie Bass contributes a non-comedy turn on the same low-class crook he played in the same year's The Lavender Hill Mob. Christopher Hewett is certainly a surprise as the dour, unpleasant criminal Mike. Eighteen years later, Hewett turned up in Mel Brooks' The Producers as the flamboyant gay director of  'Springtime for Hitler,' Roger De Bris. Even later he starred in the TV sitcom Mr. Belvedere. It's hard to believe it's the same guy.
Max Adrian later made his mark in notable roles in three movies by Ken Russell. For the diamond heist, Adrian's acrobat-thief Charlie Vernon practices a daunting leap between buildings in the empty music hall, by vaulting from a platform to the stage floor. Wearing a top hat for his stage act, Vernon looks like a skinny version of Danny De Vito's Penguin in Batman Returns.

The customs police and the cops come off as real humanitarians in this one, despite having to run down a really dangerous pack of thieves. Leading the chase for the miscreants is John Longden's efficient Scotland Yard inspector. Twenty-two years earlier and a number of pounds lighter, Longden played handsome leading men in two early Alfred Hitchcock thrillers, Blackmail and The Skin Game.
The expected crime melodrama conflicts are less contrived than usual. The story resolution doesn't cheat on any of its moral problems. Dan MacDonald runs himself ragged dodging the cops and his treacherous criminal associates, desperate to rescue his buddy Johnny from the trouble he's gotten him into. The side romance stories are extremely satisfying, despite an ending that's not at all happily-ever-after. Once connected with the right women, Dan and Johnny discover what real emotional support can be. I guess that's the definition of a successful drama — we like these people and really care what happens to them.
Filmed mostly on location, Pool of London is a time-machine leap to a past chapter of a great city. The setting seems so… real. The Dunbar is docked literally yards from the Tower Bridge, on a working pier. I think the Tower of London shows up in some scenes, across the river. Susan takes Johnny on a tour of a famous cathedral, where they look out over city blocks still in rubble six years after the war's end. Sally's maritime office is in a building that forms part of the end of the Tower Bridge.
← The film's one obvious special effect is a nicely-designed stunt leap. The jump is real, with matte work that takes away most of the danger. I'm sure I'd break something doing what the acrobat does, even if I tried it on level ground. The perspectives in this 70% painted city view are … unusual.
The original screenplay is by a pair of yarn-spinners familiar with suspense films. John Eldridge's first credits are on wartime docu short subjects; he wrote the tense Jack Hawkins thriller Decision Against Time (The Man in the Sky) and directed as well. Jack Whittingham was one of the original writers of Thunderball and had a big stake in the rights dispute over that James Bond property. Whittingham also received writing credits on the spy-jeopardy stories Q Planes (Clouds Over Europe) and Torpedo Bay. His screenplay for the elusive germ warfare thriller Counterblast (Devil's Plot) appears to have been heavily 'referenced' in Alistair MacLean's later germ warfare movie The Satan Bug.
---

The KL Studio Classics Blu-ray of Pool of London makes its Blu-ray debut in a fine encoding that flatters its impressive on-location filming, day and night. Shadows are darker than a Studiocanal Region B disc, but I didn't notice anything until seeing a comparison elsewhere on the web. John Addison's music score is well represented on the clean audio track. The movie avoids heavy accents but the English subtitles are a welcome assist.
Bryan Reesman's audio commentary fills us in on the complex history of The Pool of London dock area and helps acquaint us with the attractive cast. A number of the actors died much too young, a couple of them violently. Reesman also notes that the team of Basil Dearden and Michael Relph made other socially progressive features. Sapphire is a murder thriller that focuses on race politics and discrimination, while the fearless Victim took up the defense of gays blackmailed under England's repressive anti-homosexual laws, and reportedly had a positive effect on public opinion.

Richard Dacre's handsomely produced locations comparison feature follows up on his similar piece for Passport to Pimlico. Many street locations are relatively unchanged, but the river area seen in the movie is completely transformed.
Even better is a leisurely interview with Earl Cameron, who at 103 is still lucid and personable, and happy to talk about his unusual, highly productive career. Cameron received offers of work in America, but never came to Hollywood. When he asked Sidney Poitier about working conditions here, the star told him that in general, the industry here didn't respect black actors or treat them well.
Reviewed by Glenn Erickson
---
Pool of London
Blu-ray rates:
Movie: Excellent
Video: Excellent
Sound: Excellent
Supplements: Audio commentary by Bryan Reesman; interview with actor Earl Cameron, Trailers, locations featurette with Richard Dacre.
Deaf and Hearing-impaired Friendly? YES; Subtitles: English (feature only)
Packaging: One Blu-ray in Keep case
Reviewed: May 12, 2020
(6268pool)

Visit CineSavant's Main Column Page
Glenn Erickson answers most reader mail: cinesavant@gmail.com
Text © Copyright 2020 Glenn Erickson