Kudos to Powerhouse Indicator for releasing this dramatic propaganda piece based on an actual German churchman imprisoned for refusing to kowtow to the Nazi authorities. It's a primer on fascist power from early in the war, one of the first features by the Boulting Brothers. PI's extras package enlarges our interest ten-fold: the pastor's objection to the Nazis was grossly misrepresented and the politics of his incarceration were very different. An added bonus are other wartime short subjects by Roy Boulting, from the Imperial War Museum.

Pastor Hall
Region Free Blu-ray
Powerhouse Indicator
1940 / B&W / 1:37 Academy / 95 min. / Street Date June 27, 2022 / Available from Powerhouse / £15.99
Starring: Wilfrid Lawson, Nova Pilbeam, Seymour Hicks, Marius Goring, Brian Worth, Percy Walsh, Lina Barrie, Eliot Makeham, Hay Petrie, Bernard Miles.
Cinematography: Mutz Greenbaum
Art Director: James Carter
Film Editor: Roy Boulting
Original Music: Charles Brill, Mac Adams
Screen Story and Screenplay by Leslie Arliss, Anna Reiner and Hawworth Bromley. Associate Writers: John Boulting, Roy Boulting, Miles Malleson. Based on the 1939 play by Ernest (Ernst) Toller.
Produced by John Boulting
Directed by Roy Boulting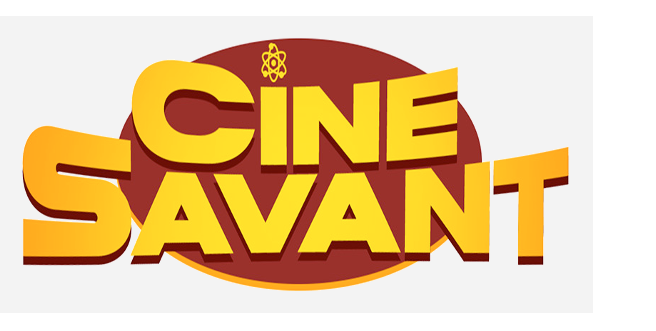 American anti-fascists and anti-fascist filmmakers didn't have it easy in the late 1930s, thanks to isolationism and non-intervention policies. In England, appeasement politics delayed filmmakers eager to dramatize the reality of the Hitler regime. The exposé drama Pastor Hall is said to be based on the travails of a German Protestant minister who ran afoul of the 'Nazification' process bent on bringing the country in line with the New World Order. Pastor Martin Niemöller was eventually convicted as a dissident and sent to concentration camps for refusing to preach Nazi tenets from his pulpit. Made at the outset of the war, the film depicts Niemöller as the gentle Pastor Hall, to inform the English public of the totalitarian evil that has seized Germany.
Although the show features impressive performances, it's still a propaganda piece rooted in a specific historical moment. That makes this release's disc extras essential — much of the real drama is outside the movie itself.
The story of the author of the original play, Ernst Toller, is both unusual and tragic. His play appears to restrict itself to a philosophical encounter between a Protestant pastor and a communist, imprisoned dissidents that discuss and debate issues of personal fear, totalitarian dictatorships, and solving conflicts without force.

The film scenario appears to be completely rewritten. It is set in the peaceful German mountain town of Altdorf, soon after the Nazis have seized power. Many unemployed men have already joined the Storm Troopers, among them the young Heinrich Degan (Bernard Miles of The Man Who Knew Too Much '56), who volunteers in church. Pastor Frederick Hall (Wilfrid Lawson of Pygmalion) pays little attention to politics, preferring to focus on the emotional needs of his congregation. Everything changes with the arrival of the military commander Fritz Gerte (Marius Goring of The Red Shoes). Gerte insists that Pastor Hall's sermons be altered to place Hitler above God, and stress the superiority of Germans over other races and non-Christian faiths.
The new commander doesn't bear down at first, partly because he's attracted to Hall's daughter Christine (Nova Pilbeam of The Man Who Knew Too Much '34). Gerte backs off slightly when Christine becomes engaged to Werner von Grotjahn (Brian Worth of Ill Met by Moonlight), a businessman who will be absent from the country for a few months. Werner's father is a stuffy but honorable retired General (Seymour Hicks). He disapproves of the Nazis mainly because the New Order arrogantly dismisses German military tradition.
Pastor Hall finds that he can't abide the trouble that the Nazis bring to his people. The Storm Troopers begin by smashing Altdorf's Jewish-owned shops. Old Frau Kemp (Barbara Gott) learns that her beloved son is dead when she receives his ashes. She's told that he was shot as a traitor — he was really murdered when the SS eliminated the SA in a Hitler power purge. Pastor Hall disobeys orders and secretly gives the ashes a Christian burial. Teenager Lina Veit (Lina Barrie) volunteers to work in a Nazi youth labor camp, but comes home traumatized after being raped. When Pastor Hall protests he's told to mind his own business — the boy responsible has important political connections. As Lina's only function in the New Order is to stay silent and have babies, she has no case.
"Well, I think I'll leave you. I'm sure you two men have things to discuss far beyond my poor woman's brain."
Gerte learns of Pastor Hall's intention to denounce the Hitler regime in his sermon, which leads to Hall's immediate relocation to a brutal concentration camp. Christine appeals directly to Gerte, who offers his help on the condition that she respond to his 'romantic' overtures. She agrees to the cold bargain, but to no avail. Refusing to sign a promise to obey the 'new church rules,' Pastor Hall instead loudly denounces Hitler in the presence of the camp's officers.
When Christine's fiance Werner returns, he and the General use their connections to spring Pastor Hall from the camp. Helping with the scheme is none other than Storm Trooper Heinrich Degan, Pastor Hall's old helper in church.

The first thing we must understand about Pastor Hall is that its main function is to serve as public information propaganda, to educate an English population that's presumed to have paid no attention to years of news from Nazi Germany. Here in the U.S. public information experts were equally aware of a general ignorance and apathy, and decided that Americans needed to be taught to care about simple things like freedom from tyranny. As if teaching ABCs to Kindergartners, Frank Capra's positive propganda film series Why We Fight spelled out the necessity to oppose Germany and Japan.
The screenplay is dramatically sound and reasonably well written. Marius Goring's main Nazi ideologue Gerte is not given to exaggerated rage or sinister mannerisms, as was the case with many Hollywood Nazis. Gerte's sexual demands of Christine are also convincingly underplayed. The sober & reasoned approach may be why Pastor Hall was given an American release. It was imported by James Roosevelt, and a prologue was added in which his mother Eleanor Roosevelt denounces Hitler, in a speech written by playwright Robert E. Sherwood. We're told that the copy shown here was censored, with scenes of brutality trimmed. More isolationist intervention?
The citizens of Altdorf barely feel foreign — Pastor Hall doesn't have a particularly 'German' name and everybody speaks English with nary a German accent. The oppressive politics are kept clear and simple. Instead of a variety of military branches, police units and camp guards, all uniformed Germans are called Storm Troopers. Commander Gerte is an independent authority figure even though the New Order took pains to bury its evil acts under reams of legal court documentation issued by a rigged court system.
Pastor Hall the play was written when information about concentration camps was sketchy, suppressed by German propaganda interference and blurred by complacent skepticism. Isolated insider accounts might be dismissed as unreliable, fantastic. Some Hollywood films gave distorted views of detention camps as well. Pastor Frederick Hall is sent to a prison with mud on the ground. The prisoners sleep in a group on a concrete floor, and are made to work without rest. A guard singles out a prisoner to be machine-gunned, just to serve as an example. Beatings are routine, and anybody who speaks up is severely whipped. For his outburst Pastor Hall is sentenced to be whipped every morning, a functional death sentence. After one whipping he can barely move.
The finale strains all credibility for dramatic effect. Nazis allow an escape from a concentration camp, and Pastor Hall contrives to give a final, grandstanding sermon in his church. The ending presumes his martyrdom without acknowledging that the logical next step is the arrest and extermination of all who have helped him — the entire remaining cast of characters.
"Of course, I'm not interested in politics. I'm so full of the villagers and their little worries and troubles."
Movies like Pastor Hall can be difficult to explain to modern audiences unconcerned with history — its historical significance is greater than the film itself. Not only have some aspects dated, what's on screen has been shaped by unseen political influences. Early attempts to film the play were stopped because of the appeasement pact between England and Germany; only when war was declared was the project given a go-ahead. Although widely promoted as a true story, Pastor Martin Niemöller was only an inspiration for a generic anti-Nazi polemic. The extras on Powerhouse Indicator's disc tell a much different story.

The big letdown is discovering that the real Martin Niemöller was in no way the saint depicted in the film. Pastor Hall walks with dignity to an inspiring fate suitable for an early Christian martyr. Niemöller was a submarine commander in WW1; after the Armistice he took up the pulpit as his father had done. He was initially bullish on the Nazis and wrote a book praising Hitler's national revival. He was also an outspoken anti-Semite.
Niemöller's clash with the Nazis only came when Berlin nationalized his German Protestant Church and began persecuting his parishoners who were Jewish converts, or had part-Jewish heritage. His protest was not against anti-Jewish laws, but over the independence of his church. He did take dangerous risks later, founding a 'Confessional Church' in opposition to Nazi law. Can one be credited for opposing Hitler, but for the wrong reasons?
Pastor Niemöller spent a full seven years in prison as an enemy of the state, yet was given soft-treatment status as a prominent person. He was interned in Sachenhausen and Dachau, but not with the general prison population. The extras tell us that he lived in a special area set aside for dissenting Catholic clergy, and was not made to labor.
After the war Niemöller became a public figure, reversing his statements about Jews and acknowledging the larger German guilt. The disc extras include a filmed speech in which he expresses regret, at a time when many Germans wanted only to stay anonymous, forget the Third Reich and move on. Niemöller's politics eventually swung the other way. The one-time Nazi supporter and enemy of Communism visited Ho Chi Minh during the Vietnam War, and was awarded a Soviet peace prize.
The famous poem.
Niemöller's lasting legacy is something very different — as part of his postwar confession he wrote the famous First they came . . . poem, about society's guilt for not protecting its minority factions. The guilt expressed is the Pastor's own. Some of us first became aware of the poem through another poem it inspired, Maurice Ogden's The Hangman. In school we were shown its film adaptation, an animated short subject by Paul Julian and Les Goldman.
Pastor Hall is an almost completely fictionalized account of a real person, re-ordered to serve as effective non-hysterical public information propaganda. Its premiere coincided with England's so-called Finest Hour: in May 1940, two months before The Battle of Britain.
Actor Wilfrid Lawson played many film roles but in the U.S. he's mostly known as Eliza Doolittle's father in the original Pygmalion, and in late-career turns as butlers and miscreants. Therefore it's quite a surprise to see him play the devout, principled Pastor Hall.  The great Marius Goring we mainly know from his Powell-Pressburger movies. We wrongly thought that Goring was originally a German national — he was born and bred English. Star Nova Pilbeam is known from two famous Alfred Hitchcock films. Did she have an affinity for complicated thrillers?  We wrote her up last year as the leading lady in the ominous germ warfare tale Counterblast, which we argue is the source for the novel and film of The Satan Bug.
---

Powerhouse Indicator's Region Free Blu-ray of Pastor Hall is an excellent-quality disc of this Brit wartime item, understandably obscure here in the states. It's honest, it's well-done, and it's also the kind of frontal attack propaganda that Michael Powell and Emeric Pressburger wanted to avoid making. The disc copy says that Powerhouse oversaw a new restoration from a 4K scan of the nitrate duplicate negative; the picture and sound are in fine shape throughout.
This Pastor Hall disc is Region-Free. PI's copy says so, and I played it in my American Region A player as well. As this is a U.K. release it does not contain the Eleanor Roosevelt prologue written by Robert E. Sherwood. Correspondent "B" has located its text from an original pressbook; it doesn't refer to Pastor Niemöller at all. Zoom or open in a new window to read.

"B's" research uncovers that Pastor Hall's premiere in Mexico City 'provoked riots,' forcing its withdrawal:  many pro-Reich Germans lived in Mexico. It was also banned in Chicago, although a pro-Nazi film called Blitzkrieg in Poland  played unmolested. The movie begins with the dedication "To the day this film can be shown in Germany," which may be the only part of the movie to come directly from Ernst Toller's play.
Not having received the expected insert booklet I can only say that PI's disc producer deserves praise. [Note June 21 '22: She is Nora Mehenni; I'm relieved to say that her 20 page insert booklet doesn't contradict what I've written.] The academics invited to speak about the film are excellent. The ex-BBFC examiner Richard Falcon discusses the film's politically thorny censorship issues. Matthew Hockenos tells the Niemöller story; he's the author of A Church Divided: German Protestants Confront the Nazi Past.
We are also enthusiastic about PI's inclusion of remastered British short subjects as special extras. Roy Boulting's short film features Pastor Hall  actors Percy Walsh and Bernard Miles as Home Guard soldiers explaining why England's freedoms are so important. Produced by Roy Boulting, Minefield is a straightforward instructional drama for soldiers. It ought to have convinced any conscript with a brain to avoid becoming a minefield 'sapper.'
Martin Niemöller  is seen in a film excerpt giving a speech. He comes off as an isolated voice seeking personal atonement for evils much larger than himself. He's indeed a 'complicated' man.
Reviewed by Glenn Erickson
---
Pastor Hall
Region Free Blu-ray rates:
Movie: A fascinating piece of propaganda.
Video: Excellent
Sound: Excellent
Supplements:
Matthew D. Hockenos on Martin Niemöller (2022): the author discusses the life and legacy of the German pastor
Richard Falcon on Pastor Hall (2022): the ex-BBFC examiner on the film's history with the British Board of Film Censors
Newsreel footage (1946): extract from Welt in Film featuring Niemöller speaking about post-war German guilt
The Dawn Guard (1941): short film directed by Roy Boulting with actors Percy Walsh and Bernard Miles
Minefield! (1944): documentary short film produced by Roy Boulting for the Army Film Unit
Limited edition exclusive booklet (unseen) with an essay by Fiona Kelly, archival articles and new writing on the short films.
Deaf and Hearing-impaired Friendly? YES; Subtitles: English (feature only)
Packaging: One Blu-ray in Keep case
Reviewed: June 16, 2022
(6746past)

Visit CineSavant's Main Column Page
Glenn Erickson answers most reader mail: cinesavant@gmail.com

Text © Copyright 2022 Glenn Erickson