Anthony Asquith's unusual look at wartime espionage garnered good notices in 1958, perhaps from reviewers rebelling against the trend toward ruthless screen violence. Star Paul Massie is fine as an emotionally-stricken Allied assassin who balks at carrying out his mission; the acting support from Irene Worth and Leslie French is superb. Screenwriter Paul Dehn was an ace at sharp, no-nonsense thrillers, but this story is soft around the edges — it seems to be explaining non-chivalric warfare to your sweet old grandmother. Which reminds us, Lillian Gish has a small role, too.

Orders to Kill
Blu-ray
Powerhouse Indicator
1958 / B&W / 1:75 widescreen / 112 93 min. / Street Date September 20, 2022 / available from Amazon / 34.99
Starring: Eddie Albert, Paul Massie, Lillian Gish, James Robertson Justice, Leslie French, Irene Worth, John Crawford, Lionel Jeffries, Sandra Dorne, Lillabea (Lillie Bea) Gifford, Anne Blake, Sam Kydd, Ann Walford, Denyse Alexander, Ralph Nosseck.
Cinematography: Desmond Dickinson
Art Director: John Howell
Film Editor: Gordon Hales
Original Music: Benjamin Frankel
Screenplay by Paul Dehn adaptation George St. George original story Donald Chase Downes
Produced by Anthony Havelock-Allan
Directed by Anthony Asquith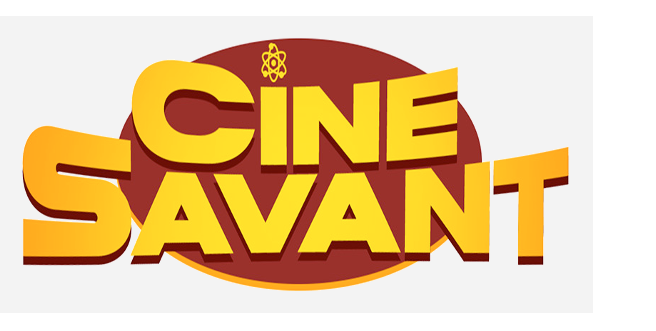 Gentleman director Anthony Asquith was a film artist famed for classic literary adaptations (Pygmalion, The Browning Version, The Winslow Boy) even if his late-career titles include the bloated MGM pictures The V.I.P.s and The Yellow Rolls-Royce. Asquith's best work are his highly creative and cinematic silent films, especially Underground and A Cottage on Dartmoor. In terms of clever, exciting visual storytelling, they equal or better the silent output of his contemporary Alfred Hitchcock.
Asquith's 1958 Orders to Kill is from a novel written by an ex- O.S.S. agent, an American. Yet the film plays like an overly-emotional TV drama, the kind that seeks to reconcile extreme situations with personal morality. There's nothing wrong with that, but war films in '58' were weighted in the opposite direction. The trend was against escapist honor and chivalry and for the ironic, inhuman 'cold equation' realities of warfare.
Although basically positive and patriotic, The Dam Busters emphasized the arbitrary hazards of a daring bombing raid, and the need for pilots to suppress their emotions, to become robots. A ship's captain in The Cruel Sea finds himself in an awful, inhuman situation — he must steam right through a group of sailors floating in life-jackets.
Carve Her Name With Pride is explicit about the fate of Allied spies caught by the Nazis. The Bridge on the River Kwai blurs the line between good soldiering and treason, in a twisted situation where soldiers must shoot at their own comrades. The most extreme example may be Yesterday's Enemy, a grim story of commandos in Burma. The notion of honorable combat is turned on its head when a zealous British officer murders civilians, bringing disaster to his entire patrol.

Orders to Kill's different, 'kind and gentle' approach resists the distinction between peacetime morality and wartime necessity. When our idealistic hero squirms under his moral dilemma, we want to shout, 'Get over it, dummy.'
It's the Spring of 1944. After flying many dangerous bombing missions, U.S. pilot Gene Summers (Paul Massie) is transferred out of combat, a development welcomed by his mother (Lillian Gish). But the O.S.S. spymasters Colonel Kimball and Major MacMahon (John Crawford & Eddie Albert) immediately recruit Gene for an important secret mission: their Parisian operative Lafitte (Leslie French) has been betraying active Allied agents, and they need him killed. Gene eagerly volunteers.
Special Ops instructor James Robertson Justice teaches Gene how to strangle and stab with a knife. Gene picks up these lessons as if they were tennis tips, as if it's all in fun. Major MacMahon tries to slap some seriousness into Gene and even bats him about in a simulated enemy interrogation. Who knows, maybe Gene's cavalier attitude will serve him well. There are no guarantees. Once he is in the field, he'll either perform or he won't.

In Paris, Gene locates his quarry Lafitte all too easily, inadvertently befriends him, and begins to question the rightness of his mission. The O.S.S. ordered Lafitte liquidated, not given the benefit of the doubt. But Gene Summers is suddenly stricken by indecision. He lacks the necessary ruthlessness to carry out his orders.
Worse, Gene breaks secrecy by sharing his feelings with Léonie (Irene Worth), his special spy contact. Léonie excoriates Gene for allowing his supposed scruples to endanger everyone. Will he carry out the assassination?
The bloody hand motif.
By our standards Orders to Kill is soft soap, as if its intended audience were Old Ladies and ministers that have difficulty accepting the ugly aspects of warfare. Director Asquith embellishes Gene's crisis of conscience with some graphic symbolism. Asquith's silent pictures told stories with visual details — dialogue-free, almost like a comic strip. A bit of that approach resurfaces here with the image of a bloody hand in close-up. The motif figures prominently in the film's poster, too.

When Gene pauses in a graveyard to wipe off the blood, composer Benjamin Frankel's patriotic music theme crashes in out of nowhere. Is it meant as an ironic counterpoint to Gene's ignoble mission?  It's awkward but progressive, the kind of heavy-handed statement we'd expect from an anti-war movie of the '70s.
That bloody hand in the rain is one of the first images we see. It promptly dissolves to Lillian Gish's dainty hand back in the U.S.. She's picked up a tiny cut. The message is of course that sheltered civilians back home are never going to understand the 'necessary carnage' of war — they don't have to get their hands dirty.
Some critics lauded Orders to Kill's depiction of Gene Summers' moral dilemma. This humane attitude would soon be erased by the 'cool' espionage movies of the 1960s. The civilized rules were voided for good in the first James Bond secret agent adventure, 1962's Dr. No. When Bond catches a murderous enemy red-handed, does he perform an arrest and turn him over to the authorities?  No, 007 toys with his prey a few seconds and then shoots him in cold blood. The message?  Moral doubt, scruples and all that fair play business are now passé, irrelevant.

This assassin couldn't even kill a cat.
Once in Paris, the hyper-sensitive Gene Summers practically begs to be arrested. Whenever a German or a gendarme appears, he broadly pantomimes 'evasion.' He foolishly allows himself to be drawn into Lafitte's private life. A great deal is made of Lafitte's gentle care of a little cat, which arouses our killer's guilty conscience. Gene is so hopeless, we're convinced he will blow everything and get himself and Léonie captured by the Gestapo. In Léonie's little room, Gene SHOUTS out a protest about killing.
That Summers is suddenly so conflicted doesn't feel credible. He has spent a year at war dropping bombs on French and German cities, and he well knows that he's been killing people by the bushel. He wants to be a lethal commando and still be a 'nice guy?'
The awful truth of real special Ops undercover work in occupied France are harrowingly depicted in Leo Marks' nonfiction book Between Silk and Cyanide. The real moral nightmares of anti-Nazi spy work make Gene Summers' problems seem selfish and petty — the film's premise is heartfelt, but terminally lightweight.

The producers insist on making a 'nice' movie. The isolated scenes with Lillian Gish seem unnecessary — of course a nice guy like Gene Summers has loving relatives back home. We also wonder why this English movie is so intent on removing 'English agency' from the negative aspects of wartime skullduggery. Even though British fliers deliver Gene to Paris, it's a Yank O.S.S. operation all the way.
What's the killing all about, Alfie?
As it turns out, Gene Summers does commit a cold-blooded murder. For film fans that know the reference, a key scene in Orders to Kill prefigures a notable Alfred Hitchcock sequence in the 1966 feature Torn Curtain: the 'Professor Michael Armstrong vs. Hermann Gromek' struggle. Director Asquith depicts the killing as confused and anguished. Gene delivers a limp initial blow and then fumbles like an idiot while his victim squirms in agony. The movie does get one thing right: training and real action are two different things.
The need for niceness makes Orders to Kill's feel-good finale feel entirely hypocritical. Gene performs a generous gesture for an unfortunated French family, but it's really for himself: he's really just making himself feel better, cleansing his conscience. Summers shouldn't blame himself, but the notion that he can paint a rainbow on what's happened, walk away and 'find closure' now feels extremely false. Noting the earlier sarcastic use of the patriotic music, we look for a subtle irony or subversion in this final scene, but find none.
The acting all around is very good. Actors Eddie Albert and John Crawford are Americans, Paul Massie is Canadian and a couple of cast members appear to be English thesps adept at 'passing for Yank.'  In this context such distinctions hardly matter. Even the French and Germans speak English, so we never feel that we're anywhere but on a British sound stage.
Leslie French worked mostly on TV and appeared in small roles in three different Luchino Visconti movies. Irene Worth  ↗   gives the film's best performance; her scenes with Paul Massie won her BAFTA's Best British Actress award.
The handsome Paul Massie's brief filmic heyday began with Orders to Kill. He also earned a BAFTA award, for Most Promising Newcomer. His Gene Summers is very well played; it's the overall premise that today seems so dated. Massie is skilled yet seems more appropriate for character parts than leading roles. His theatrical career continued to flourish but his starring film performances ceased after Hammer's 1959 The Two Faces of Dr. Jekyll.

Orders to Kill was the focus of a mild controversy at Cannes '58.  ↑   Serving on the Cannes Festival jury, American director Charles Vidor reportedly knocked the movie out of competition on the grounds that it was 'offensive to the United States.' Both the U.S. and U.S.S.R. were using film festivals and trade conventions to blast each other with cultural-political Cold War propaganda. One reason for building Cinerama theaters in foreign capitals, was to disseminate the anti-Communist messages in the Cinerama travelogues. The more blatantly propagandistic Russians eagerly weaponized American movies about social problems as proof that our democracy doesn't work. That's the reason that our State Department and ambassadors tried to prevent films like Blackboard Jungle from being shown overseas.
It hardly seems possible that Charles Vidor could interpret Orders to Kill as a diplomatic slam against America. Did the French take offense that easily?
---

Powerhouse Indicator's Blu-ray of Orders to Kill is an excellent transfer of this interesting war picture. The spotless images show cinematographer Desmond Dickinson (The Man Between, City of the Dead) perfectly matching scenes filmed at Shepperton Studios with location footage in Paris. The dramatic close-ups of Gene Summers' blood-soaked hand are nicely arranged. The emotional music score by Benjamin Frankel (The End of the Affair, A Kid for Two Farthings) makes its mark as well, on the clear audio track.
PI gives us some excellent extras. Producer Anthony Havelock-Allan (several David Lean classics including Ryan's Daughter) is interviewed in a lengthy BEHP audio piece. Matthew Sweet's video essay is a complete spoiler so don't see it first. Sweet details the film's moral ironies and concludes that Orders makes an existentialist statement.
The 'archival wartime' dramatic short subject included is Anthony Asquith's Two Fathers, a 14-minute 1944 morale-builder to promote English-French solidarity. While taking care to not divulge secrets, middle-aged fathers Paul Bonifas and Bernard Miles exchange thoughts about their childrens' roles in the fighting — a son is a pilot, and a daughter is a nurse. The heartfelt little one-act is directed in excellent taste; it looks like all Asquith needs is a worthy screenplay.
I presume that disc comes with one of PI's worthy insert booklets. I was forwarded a final check disc, and haven't yet seen the insert.
Reviewed by Glenn Erickson
---
Orders to Kill
Blu-ray rates:
Movie: Good and excellent discussion material
Video: Excellent
Sound: Excellent
Supplements:
BEHP audio interview with Anthony Havelock-Allan
Matthew Sweet video essay
1944 short subject Two Fathers.
Deaf and Hearing-impaired Friendly? YES; Subtitles: English (feature only)
Packaging: One Blu-ray in Keep case
Reviewed: September 14, 2022
(6803orde)

Visit CineSavant's Main Column Page
Glenn Erickson answers most reader mail: cinesavant@gmail.com

Text © Copyright 2022 Glenn Erickson