With two major movie accolades in one year, Chief Justice Ruth Bader Ginsburg is the real Wonder Woman, bar none. Mimi Leder's dramatic biography takes on a relatively small piece of Ms. Ginsburg's life, but the simplifications aren't a problem. It does have the feeling of an old-fashioned celebratory bio, with colorful characters and hiss-able villains. But Leder and screenwriter Daniel Stiepleman never lose track of their central theme.

On the Basis of Sex
Blu-ray
Universal
2018 / Color / 1:85 widescreen / 120 min. / Street Date April 9, 2019 / 34.98
Starring: Felicity Jones, Armie Hammer, Justin Theroux, Sam Waterston, Kathy Bates, Cailee Spaeny, Jack Reynor, Chris Mulkey.
Cinematography: Michael Grady
Film Editor: Michele Tesoro
Original Music: Mycheal Danna
Written by Daniel Stiepleman
Produced by Robert Cort, Jonathan King,
Directed by Mimi Leder
Older movie biographies of famous people were never very accurate, and many are completely misleading, as with Darryl Zanuck's 1944 whitewash of President Woodrow Wilson. Chief Justice Ruth Bader Ginsburg became a movie star this year in both a major documentary, and in this very selective dramatization of her college years and first groundbreaking legal victory. Making a film about issues that are part of America's present political divide would seem an ill-advised commercial prospect, a fact that makes On the Basis of Sex a film to be admired. And who better to play Ms. Ginsburg than Felicity Jones, who is already well known as a heroine from a Star Wars spin-off. Ms. Jones's face exudes intelligence, yet she's as cute as a button… even at a time when calling a woman 'cute as a button' will likely be taken as fighting words. If there was ever a movie custom-tailored for the #MeToo year, this is it.
That the great American Ruth Bader Ginsburg is undeniably cool can be seen right in her unofficial nickname 'The Notorious RBG.'
If you want the true, breathtakingly inspiring story of Ruth Bader Ginsburg, the documentary RGB is the way to go — what a great lady she is. On the Basis of Sex is less about Ginsburg than the issue of her first courtroom triumph, equal rights for women. It's as simple as a graphic novel. In the mid-1950s young law student Ruth has an idyllic marriage with her husband Martin (Armie Hammer of Call Me By Your Name). He's a year ahead of her in school but takes an equal role caring for their baby daughter. Firebrand student Ruth enters Harvard as only one of three female students. The entire system is organized with the idea that women have no serious place in law. The smug college president Erwin Griswold (Sam Waterston) singles out the three female newcomers with the condescending question "Why do you want to study at Harvard?"  Only Ruth sees the undercurrent of patronization, and gives a sly, sarcastic answer: she's only there to support her husband. To her dismay, the President takes Ruth's words at face value.
It's a fine moment of telling understatement. The film's basic message is delivered: the lamebrain men in charge of the world have nothing to match the intelligence and drive of underdog women like RBG.

Whether unconscious or intentional, gender discrimination blocks Ruth's path. She meets nothing but prejudice, especially in the little things. She's passed over to speak in law class, and when she gives a sharp, smart answer, the professor notes her 'attitude.' Her family life takes a hit when Martin develops a serious health issue; she responds by attending his classes as well as her own while he recovers. Griswold is secretly happy when Ruth decides to relocate to New York with her husband, rather than break up the family so she can finish her last year at Harvard. Male students have been allowed to finish their last year elsewhere and still pick up an official Harvard degree, but Griswold won't let her. Although Ruth graduates first in her class in both colleges, she's denied a job in a big law office for all kinds of feeble reasons. She's even told that the partners' wives will object. Denied the opportunity to begin a law career of her own, with the aim of changing society, she instead becomes a law professor herself. Told by Martin that she can raise a generation of law students to batter down discriminatory laws, Ruth complains that that's what she wanted to do.
Rather than sketch out a full career, On the Basis covers a single case that Ruth Bader Ginsburg masterminded through her Women's Rights Project at the ACLU. We don't hear about her time as a clerk for the U.S. District Court or her years spent working in Sweden. Instead, the story circles around an appeals court test case carefully chosen to locate a crack in the armor of laws that discriminate against women. She defends a man discriminated against by a home-care law decision that says he can't be a caregiver for tax purposes because he is a man. Martin helps, along with the feisty ACLU director Mel Wulf (Justin Theroux) and other friends and boosters, including one of her old professors. On the opposing side is none other than Dean Griswold from Harvard, who is now at the Department of Justice. Mrs. Ginsburg has an incredible legal mind, but she has never argued a case before… can she do it?

The simplifications in On the Basis of Sex are not a problem, even if the show sometimes seems like an RBG 'origin story' to connect with a filmgoing population reduced to infantilism by the Marvel syndrome. Ruth's eventual face-off with her old nemesis Dean Griswold even feels like a comic book ploy, the one that goes with the words "Once you were my teacher. Now I am the master." Sam Waterston plays Griswold with tact, but is still hiss-able, like an Ivy League Dean Wormer.
Screenwriter Daniel Stiepleman is a relative of Ruth Bader Ginsburg. His dialogue is good and the picture nicely paced, if perhaps a little show-and-tell in approach. Sometimes it seems as if the only things happening in Ruth's life are directly related to Topic A — fighting for equal quality between the sexes. Since that's the story we came to see, it gets a pass, liberal moviemaking-wise. On specifics, Stiepleman only gets a 'B.' We're told that a courtroom case argued in a Harvard class is the exact same one used by John Houseman in 1973's The Paper Chase, and it does sound familiar. When it comes time to debate lawyers' ethics, the movie's moral baseline is Gregory Peck's country attorney in To Kill a Mockingbird. Is that scripting shorthand, to connect with the audience?   Or did Ruth Bader Ginsburg really model herself on Atticus Finch, who was better at shooting mad dogs than winning cases?
Mimi Leder directs with clarity. I'm glad Ms. Leder is still working; I greatly admire her grand sci-fi spectacle Deep Impact, filmed just before she turned to TV and producing work. Her direction is sure-footed here; she never allows Felicity Jones' RBG to become 'the little lawyer lady who could.'

By the midsection the script becomes a little softer. Ruth's associates split off into those that offer help and those that put up barriers. The male characters, husband Martin excepted, are either weak (her client Charles Moritz, played by Chris Mulkey) or downright villainous. All seem convinced that traditional gender roles are locked in concrete, especially the cagey opposition. The ACLU guy Wulf turns out to be a legal pragmatist with gender rights issues of his own — he doesn't think Ruth can hack the courtroom part of her case, a position shared with others of her team. The cynical veteran woman's rights lawyer played by Kathy Bates is an unwelcome cliché, sort of a legal Fairy Godmother off her feed. She represents the old-guard feminist activists, but her presence seems engineered only to give Ruth a dose of self-doubt. But there's always a right woman for the job. When push comes to shove, a clear-thinking female typist is the one to suggest a word change from 'sex' to 'gender,' with the aim of de-sexing the document in question. The judges that Ruth has to deal with will likely include men uncomfortable with the idea of a woman using the word sex.
The depiction of Ms. Ginsburg's daughter is where things begin to get thick. For all I know the portrait of Jane Ginsburg (Cailee Spaeny) is 1000% percent accurate, but she still becomes a sisterhood-reaffirming bond between the generations. Jane is an outspoken, protesting firebrand, and through her Ruth sees angry liberalism as a viable posture. Although the real-life daughter has an impressive legal career too, the inspired Mom-daughter team comes off as just too feminist-utopian. The low point is when Jane shouts back at macho male hecklers on the street. Even if it happens in real life, it just seems a stock movie cliché.
Very cleverly presented is Ruth and Martin's decision to spin their appeal case as a stealth assault on prejudice through the back door, by protecting the rights of a man, not a woman. Although the opposition is of course not fooled, the point is also made that gender discrimination harms both sexes.

Not exactly a problem but somewhat disingenuous is the film's use of Ruth's self-doubt about arguing the case in open court. She comes off as a stammering mess at her mock trial rehearsals, tongue-tied and confused when Mel Wulf and others shake her up with rude questions. I think this is the screenwriter's attempt to introduce a conflict where there wasn't one — wasn't that self-doubt more of an internal, private process with Mrs. Ginsburg?  Maybe as an undergraduate Ginsburg had moments where she was unsure of herself, or was cowed by oppressive situations. Maybe. From the evidence on view, the real RBG likely had the ability to deflect debate opponents at the age of ten.
The finish might be 'Mrs. Ginsberg goes to Washington.' At her big hearing the judges interrupt Ruth's attempts to speak and waste her limited speaking time with baiting questions. Does she lack the courage?  Will she be prevented from making her case?   No, she comes back with breathless oratory that saves the day, all guns firing. A judge berates her by stating that the word 'woman' is not mentioned even once in the Constitution, but Ruth fires back by saying that the word 'freedom' isn't their either. But director Leder and actress Jones keep things in their proper scale. It is very good that Ruth's victory is not hyped with Frank Capra overstatement. When Ruth finishes, the courtroom audience does not rise as one to applaud.
In the end, On the Basis of Sex will serve a good purpose by inspiring more interest in Ruth Bader Ginsburg, my notion of a genuine superhero and patriot. And when people look up her real story, they'll find that Ms. Leder's movie is more than reasonably accurate, not a whitewash happy-bio. That makes it more than good enough.
---

Universal's Blu-ray of On the Basis of Sex is a handsome presentation of this attractive filmed-on-digital feature. As with most new movies a quality evaluation is unnecessary because picture and sound are nearly identical to what one sees in a theater. Reportedly filmed in Canada, the show only needs a handful of exteriors. Denver is depicted with a matte painting of snowy mountains in the distance, but note that the trees are moving in the breeze everywhere except around the painted portion of the frame. The audio track uses classical cues but also a couple of pop songs that establish that we've jumped from 1960 to 1970. They're a little on-the-nose, however. The Chambers Brothers' Time Has Come Today is obvious enough, and Question by The Moody Blues is used to pigeonhole Jane Ginsberg's questioning of political postures, including her mother's.
The show includes featurette extras on the making of the movie, the Ginsburg marriage and RGB's 'Legacy of Justice.' In the end, the marketers for this show know what sells. The title uses the word sex, not gender, and the key poster image shows Felicity Jones (Indiana's granddaughter?) in an attractive pose.
Reviewed by Glenn Erickson
---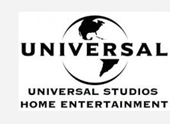 On the Basis of Sex
Blu-ray rates:
Movie: Very Good
Video: Excellent
Sound: Excellent
Supplements: three featurettes.
Deaf and Hearing-impaired Friendly? YES; Subtitles: English (feature only)
Packaging: One Blu-ray in Keep case
Reviewed: April 6, 2019
(5980sex)

Visit CineSavant's Main Column Page
Glenn Erickson answers most reader mail: cinesavant@gmail.com
Text © Copyright 2019 Glenn Erickson