This very traditional chamber murder mystery starring David Farrar and Geraldine Fitzgerald has been beautifully restored by Studiocanal and bears the original U.K. title The Late Edwina Black. When the sickly wife Edwina dies in bed the bitter housekeeper accuses the husband and another very attractive servant; all the Scotland Yard Inspector need do is stir the pot, and paranoid suspicions take over. Is Edwina's spirit still present in the house?  The housekeeper thinks she communicates through a wind chime by the window . . .

Obsessed
Blu-ray
ClassicFlix
1951 / B&W / 1:37 Academy / 78 min. / Street Date February 28, 2023 / The Late Edwina Black / Available from / 29.99
Starring: David Farrar, Geraldine Fitzgerald, Roland Culver, Jean Cadell, Mary Merrall, Harcourt Williams, Charles Heslop, Ronald Adam.
Cinematography: Stephen Dade
Art Direction: George Provis
Costume Designer: Elizabeth Haffenden
Film Editor: Douglas Myers
Original Music: Allan Gray
Screenplay by Charles Frank, David Evans from the play by William Dinner, William Morum
Produced by Ernest Gartside
Directed by Maurice Elvey
Is it Lady Mustard in the Conservatory with the garden arsenic?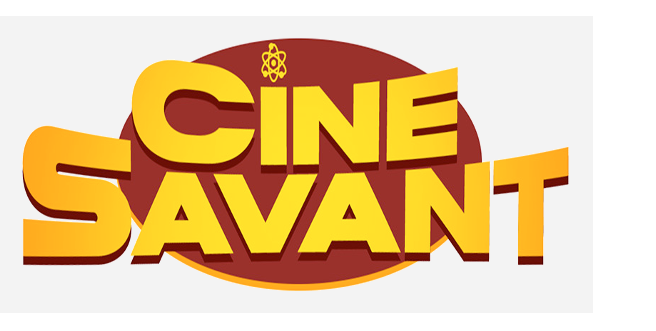 This obscure thriller may need a bit of disambiguation: it's of course not the 1976 Brian De Palma Obsession, nor is it Edward Dmytryk's first picture Obsession, filmed during his blacklist exile to England and re-titled here as The Hidden Room. This Obsessed  is English, from 1951, and its original title is The Late Edwina Black. We'd never heard of it but its interesting stars got our attention. ClassicFlix's promise of a sparkling new restoration.
←  The leading actor is David Farrar, who we've enjoyed in Michael Powell / Emeric Pressburger's Black Narcissus and The Small Back Room. Going forward Farrar didn't get that many rewarding film roles. Favorite Geraldine Fitzgerald was too good for most of the supporting parts she played, opposite people like Bette Davis. Despite excellent performances, her own starring vehicles didn't catch fire.
Obsessed is indeed an adaptation of a stage play — that becomes obvious after the very first scene. It's beautifully filmed but the direction only opens the play up a bit in the first reel, and then locks it even tighter onto a four-walled stage. The real problem is that so little screen adaptation seems to have been been done . . . If it was, the screenwriters certainly fooled us.
Things become tense in the Black household, a peaceful and prosperous-looking country manor. Schoolteacher Gregory Black (David Farrar) is a married to the sickly Edwina, who (offscreen) succumbs to an illness in the very first scene. There's no mystery about the domestic conflict to come, as Edwina's lifelong housekeeper Ellen (Jean Cadell of Pygmalion) blames Gregory and Edwina's paid companion, the beautiful Elizabeth (Geraldine Fitzgerald) for everything. The openly hostile Ellen accuses Elizabeth of carrying on a passionate downstairs romance with Gregory, while Edwina withered above.
Some of Gregory's school colleagues come to pay their respects after the funeral. The headmaster thinks Gregory might be in line for a promotion; he isn't well paid as a teacher. Local busybody Lady Southdale (Mary Merrall of The Camp on Blood Island) offers the penniless Elizabeth a job to be her live-in companion, as she obviously can't stay on at the Black house.

With Edwina gone, Gregory and Elizabeth prepare for a holiday in Venice; they intend to marry in London. But on their way out the door they meet Inspector (Roland Culver of Dead of Night). Someone has 'suggested' that Edwina may not have died of natural causes, and the Inspector proceeds to sort things out in quiet-but-shrewd English detective tradition. Tensions run high: Elizabeth accuses Ellen of informing. Ellen claims that the scandalous relationship killed Edwina, but Elizabeth counters that only Ellen could have made that a problem. The Inspector keeps his own opinion to himself.
The mystery deepens when an autopsy detects arsenic. The inspector asks why a Venice travel brochure has been in the house for weeks. As they go over the clues Gregory and Elizabeth grow mutually suspicious — is he lying about when he was last in Edwina's room?  Who bought the pesticide containing arsenic?  Does the Inspector have a crafty plan to draw out the truth?
Obsession therefore shapes up as a very old-fashioned murder mystery play in a confined space. Although we see a country lane, the garden and the greenhouse, most of it plays out in a few rooms. Clashing personalities promise a good mistress vs. housekeeper battle. We wonder if someone will worship the portrait of a dead woman, or if the mystery will be resolved in a big house fire.
We've seen hundreds of romance-mystery movies and TV shows adapted from stage plays, and it's fairly well agreed that film versions need different handling. Not only do performances need to be less emphatic and more intimate, storyline 'exposition' can be more subtle, indirect The camera can infer more than characters might say out loud, just by singling out character reactions. We marvel at Alfred Hitchcock's Dial 'M' for Murder, from a Frederick Knott play that on stage also likely played out in one room. A great deal of dialogue can't be skipped, but Hitchcock's camera stresses the actors' faces as much as what they say.
Obsession barely seems adapted at all. Director Maurice Elvey doesn't pay all that much attention to bodies and faces … our lovers wear the same concerned, worried expressions at all times, and let the words explain everything. Big emotions and reactions that might suit the stage, here seem broadly overstated. These characters are always on the edge. Elizabeth jumps at conclusions about Gregory's actions on the day Edwina passed away. Gregory and Elizabeth go through a repeating pattern. They begin in lovey-dovey mode. Then she admits a little doubt. He overreacts, they both shout hurtful accusations . . . and then they hug in fear and shame and proclaim their love all over again. This happens at least twice, maybe three times. As these are veddy proper Edwardian folk that exhibit formal reserve, with each blow-up we have to think, 'gee, these angry words should matter to these people — this relationship really ought to be finished.'

No, Gregory and Elizabeth recover, but we lose respect for both of them. Plays of this kind usually don't deal in ambiguities, gray areas. Could there be some truth to Ellen's accusations?  The lovers aren't all that likeable, something the text never engages with. They never fully admit that they've been waiting for Edwina to die. If they're free of guilt, they don't at all act like it. The sex angle is also vague. One scene ends with an embrace and a fade-out — and the fade up gives us both lovers looking very happy the next morning. The movie version never establishes whether or not Gregory and Elizabeth have been having adulterous sex all this time . . . in the Edwardian context, it makes a difference.
Maurice Elvey has his name on some milestone British productions but we can't say that he shows good instincts here. Farrar and Fitzgerald appear to have been directed only to make their performances bigger, louder, more obvious. We're guessing that cameraman Stephen Dade (Good Time Girl, Zulu) is responsible for some of the camera direction. The show certainly has a beautiful B&W surface. The studio interiors are handsome dramatic spaces with moods that change for different times of the day, or when Ellen draws the curtains in Edwina's 'haunted room.'
It's Chime Time.
Two specific observations make us wonder if anybody took the time to properly adapt the play. When Ellen first suggests, Mrs. Danvers-like, that Edwina's spirit is alive and watching over them, the camera cuts to a glass wind chime tinkling in a breeze. It's a handsome, unforced symbol for Edwina's supposed continued 'presence.' But the show won't leave it alone: Ellen and Elizabeth point out the chime's significance several times, in speeches that could have been delivered as asides to the audience. Any reasonable adaptation would have dropped all the direct references. All Elvey had to do was cut back to the tinkling chime every so often, and the supernatural inference would be reinforced.
Such a subtext doesn't need to be overt; half the audience will intuit a spiritual dimension even if it's not desired. A Malay vengeance curse is not a literal part of William Wyler's murder mystery drama The Letter, but just a few cutaways to moody 'exotic' details suggest supernatural justice at work.

The second narrative stumble has been pointed out by most everyone; it makes us wonder what the filmmakers could have been thinking. Gregory fires Ellen. To celebrate their new freedom alone in the house Gregory and Elizabeth decide to dine together formally, with the 'good table settings.' Elizabeth puts on Edwina's dress and jewelry for the special occasion. They no sooner sit at the table than the evening erupts with more suspicions and harsh words. But — what about the dinner?
The 'dinner date' makes zero sense — with Ellen gone there's nobody around to cook anything. The issue isn't even addressed. It's a real eye-roller . . . the rest of the scene plays as if directed by somebody senile.
A False Flag of Guilt.
In any other movie, Elizabeth wearing the gown and jewelry of the wife she's replaced — before the wife's death — would be a red flag. Murder conspirators often give themselves away by retaining something belonging to a victim. Elizabeth is supposed to be innocent, yet so much of what she does is exactly what a conniving usurper-murderess might do. The movie doesn't seem to understand the signals it is sending.
That's not to say that Obsessed doesn't keep our attention — it's interesting to ponder what aspects of a stage play can be tossed, and what material is essential to retain. Elvey and producer Ernest Gartside must have thought they were being true to the stage original, so we hope for some old-fashioned Third-Act surprise twists. Sure enough, the Inspector takes the forefront in the final minutes, to prove that he hasn't been napping.
The show recordes a classic example of how a late-'40s high-end London stage production might have been played. Fans of the unusual will enjoy the performances of David Farrar and Geraldine Fitzgerald. And Ronald Culver should get special attention — his Inspector is the only character that can maintain an even disposition for more than five minutes.
---

ClassicFlix's Blu-ray of Obsessed is a flawless, glowing remaster of this 1951 picture, bearing the original U.K. play title The Late Edwina Black. Stephen Dade's B&W images are very handsome. The restoration was done by Studiocanal, and all we can say is that we wish all of our favorites were this well preserved.
The audio sounds fine as well, although we're a bit surprised by the music score. Allan Gray composed for three or four superb Powell/Pressburger pictures as well as The African Queen. But like some of the direction, the music here is overly emphatic and obvious, at least at the start. It calms down somewhat later on.
The disc comes with no extras.
Reviewed by Glenn Erickson
---
Obsessed
Blu-ray rates:
Movie: Good-
Video: Excellent
Sound: Excellent
Supplements: none.
Deaf and Hearing-impaired Friendly? YES; Subtitles: English
Packaging: One Blu-ray in Keep case
Reviewed: March 1, 2023
(6888obse)

Visit CineSavant's Main Column Page
Glenn Erickson answers most reader mail: cinesavant@gmail.com

Text © Copyright 2023 Glenn Erickson