Hollywood acknowledges the existence of America's proto- C.I.A. intelligence agency with this espionage tale of Yanks working with the resistance in occupied France. It's basic cloak 'n' dagger action, with intrepid Alan Ladd and the daring Geraldine Fitzgerald risking life and limb to plant plastic explosive bombs. The details are fairly interesting: Ladd outwits the Gestapo by working with a turncoat inside their ranks. The outcome is grimly realistic, even if that old Paramount glamour is part of the package. The writer-producer is Richard Maibaum, who would later write almost thirty years' worth of franchise James Bond 007 adventures.

O.S.S.
Blu-ray
KL Studio Classics
1946 / B&W / 1:37 Academy / 108 min. / Street Date August 10, 2021 / available through Kino Lorber / 24.95
Starring: Alan Ladd, Geraldine Fitzgerald, Patric Knowles, John Hoyt, Gloria Saunders, Richard Webb, Richard Benedict, Harold Vermilyea, Don Beddoe, Onslow Stevens, Gavin Muir, Egon Brecher, Joseph Crehan, Bobby Driscoll, Julia Dean, Dorothy Adams, Catherine Craig, John Dehner, Jack Lambert.
Cinematography: Lionel Lindon
Art Directors: Hans Dreier, Haldane Douglas
Film Editor: William Shea
Original Music: Daniele Amfitheatrof, Heinz Roemheld
Written and Produced by Richard Maibaum
Directed by Irving Pichel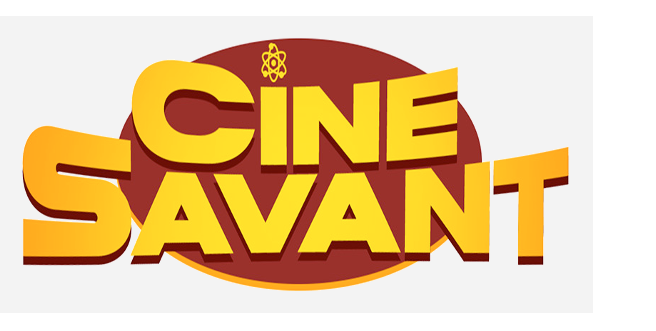 Do you like spy films?  Are you at all curious to see how they evolved?   Wartime propaganda pictures glorified the resistance in occupied countries but purposely avoided realism, for obvious reasons. An English film provides a good example: when 'The Archers' Powell & Pressburger produced a movie about sabotage work in the Netherlands, The Silver Fleet, they avoided depicting the extremes of the German occupiers, so as not to give the enemy an excuse for more brutality.
After the victory Hollywood briefly toyed with wartime espionage tales 'telling stories that could not be told.' Fritz Lang was one of the first, but his thrilling spy picture Cloak and Dagger encountered political interference. Spurred by the new Bomb Paranoia, Lang had this espionage-conspiracy thriller proclaim that Fascism hadn't been expunged, that a new age of nuclear terror was in the offing. His screenwriters would soon be branded as subversives by the HUAC. Upon completion Cloak and Dagger's producer removed Lang's final reel, a chilling coda that (in 1946!) suggests that nefarious enemies already have the secret of The Bomb. Fritz Lang became an object of political suspicion as well.

O.S.S. limits itself to 'routine' wartime resistance and sabotage, with slightly more realism than films made during the war. The fascist villains in Lang's Ministry of Fear used outlandish codes and schemes — like a secret message hidden in a cake. O.S.S. details the 'ordinary valor' of four brave American insurgents, one of them a woman, on their own in occupied France.
Commander Brady of the Office of Strategic Services (Patric Knowles) assembles teams of agents for secret work in occupied Europe; the most important must take on a possible suicide mission. Brady uses an arranged blind date to recruit Ellen Rogers (Geraldine Fitzgerald), a sculptress who says she's eager to join the fight even if it means losing her life. Her comrades are equally fearless. Radio man Bernay (Richard Benedict of Ace in the Hole) forms a personal relationship with his unseen radio contact Mary Kenny aka 'Sparky' (Gloria Saunders). Cool-headed agent John Martin (Alan Ladd) isn't keen on working with a woman. The ordinary-looking Gates (Don Beddoe of The Night of the Hunter) is actually a master stragegist, and the mission leader.

The team's first job in France is to blow up a vital train tunnel. They parachute in only to discover that their contacts in the Underground have been captured, and so must work on their own. Through her art, Ellen (under her assumed name Elaine Duprez) becomes an object of amorous interest for a Nazi Colonel, Paul Meister (John Hoyt of When Worlds Collide). Using plastic explosive as modeling clay, Ellen and John succeed in blowing up the train tunnel. John is 'caught' by the Gestapo agent Amadeus Brink (Harold Vermilyea), only to discover that Brink is keen to secretly collaborate with the Allied spies: the Nazi assumes his side will lose and wants to sidestep punishment. Our two agents must eventually contact a deep-cover agent of their own, Parker (Richard Webb of Out of the Past). Just as their mission is coming to a close, the vengeful Colonel Meister catches up with them.

The 'active creative ingredient' behind O.S.S. is writer-producer Richard Maibaum, who would of course become legendary as the key writer for three decades' worth of James Bond thrillers. Maibaum's writing credentials spanned a wide range of productions but he shows a distinct knack for spy intrigues. The entire opening scene is a cheat. Alan Ladd's character appears to be a thief or a traitor, trying to steal an important technical document from an engineering firm. The whole thing is apparently a test exercise for his O.S.S. training. This kind of tease opening is now standard spy-movie misdirection, but in 1946 it was likely considered fresh and clever.
Back at O.S.S. headquarters the recruits are critiqued by Patrick Knowles' experts. A trivial goof by a trainee will later become the exact thing that results in his capture during the mission. Richard Benedict's Bernay (→)  does the hard, risky work with radios and photgraphic equipment. Bernay never makes a mistake — but that's no guarantee that he'll pull through in one piece.
The spies employ exotic gags in the field. Perhaps Richard Maibaum came up with the 007 -like gag to use plastic explosive, which is much like modeling clay, to imitate modeling clay. Most of the team's success is based on deceiving the enemy, and exploiting crooks and defectors. Harold Vermilyea's Amadeus Brink is a new kind of character, an opportunist Gestapo agent who thinks only of his personal comfort and survival.
Also relatively new is O.S.S.'s rejection of romantic espionage clichés. A sentimental relationship forms between John and Ellen, but unlike more melodramatic spy adventures, the dangers of the job are never trivialized. Colleagues are lost as a matter of course. When John and Ellen run into trouble, each must make a cold calculation and sacrifice for their all-important mission.
Geraldine Fitzgerald's Ellen Rogers is a striking contrast with women in earlier spy melodramas. Before Fritz Lang's Cloak and Dagger the female interest was always either a femme fatale or a generic 'girl' who falls in love with the intrepid spy: a chance encounter or maybe some scientist's daughter. Her function would be to admire the hero's form, breath hard in tense situations, and ask questions so as to enable the hero's mansplaining. Ellen is a patriot through and through, a full participant and a tough cookie willing to die for her country without fanfare.
O.S.S. is still a glossy studio-bound Paramount production. It doesn't affect a docu-real look of the then-just-arriving Italian neo-realist war films. Critics paid attention but Hollywood was slow to adopt the semi-documentary style. Although a train tunnel sees use as a real location, most of the show is filmed on sound stages, even exteriors. The actors' clothing never looks 'lived-in.' In his freshly-pressed checked shirt and jaunty neckerchief, Alan Ladd's 'ordinary French work-man' outfit is altogether too fashion-conscious.
As was the norm, all dialogue is in English, with no attempt at linguistic verisimilitude. We have to assume that our agents are entirely fluent in French. One would think a spy would be more likely exposed by some Gestapo agent's language-based 'Henry Higgins' instinct, than how they held their silverware. Leo Marks' book Between Silk and Cyanide suggested that secret agents with native experience were the most successful. Many were captured, brutally tortured and summarily executed, as with the famous Violette Szabo. A few agents were incredibly lucky. Most made no errors, but were captured when entire spy cells were infiltrated by expert German counter-agents.
→  Gloria Saunders' radio operator has a nice moment mourning a man she loves but has never met. Julia Dean (of Curse of the Cat People) plays the patriotic Frenchwoman and famed child actor Bobby Driscoll is a helpful kid. It's fun to see western faces Jack Lambert and Frank Ferguson in small roles.
O.S.S. is a solid spy tale, if not one that has stuck in the consciousness. It has become relatively obscure — at least in the Los Angeles market, it disappeared from TV showings in the early 1970s. It fills an evolutionary slot in the transformation of spy films into serious Cold-War dramas of the '50s', that eventually became the escapist spy fantasies of the 1960s.
---

The KL Studio Classics Blu-ray of O.S.S. is a polished encoding that flatters Lionel Lindon's sharp cinematography. A corridor-snooping scene up front demonstrates a nice use of shadow and deep focus. Daniele Amfitheatrof's music score has a militaristic feeling that works well in suspense scenes.
The one extra is an informed, engaged commentary by the capable Samm Deighan. She uses much of her track to explain the origin of the O.S.S. and its relation to Hollywood, asserting that the movie was produced in a promotional mode similar to films bolstering the armed services during WW2. Ms. Deighan points out the film's assertive and independent heroine and John Hoyt's nicely shaded Nazi villain. She makes a good stab at explaining why the film's leftist director Irving Pichel, already holding a track record of anti-Nazi movies, was eventually blacklisted. She concludes that it is unfortunate that traces of the Fascist suppression of Jews and intellectuals seen in Nazi Germany, found its way into our own postwar politics.
Reviewed by Glenn Erickson
---
O.S.S.
Blu-ray rates:
Movie: Good +
Video: Excellent
Sound: Excellent
Supplements: trailers; audio commentary by Samm Deighan.
Deaf and Hearing-impaired Friendly? YES; Subtitles: English (feature only)
Packaging: One Blu-ray in Keep case
Reviewed: July 09, 2021
(6532oss)

Visit CineSavant's Main Column Page
Glenn Erickson answers most reader mail: cinesavant@gmail.com

Text © Copyright 2021 Glenn Erickson