James Stewart's final western of the 1950s is a high-gloss family show with more than its share of spirited desperados and adventuresome women. But it's really the split-up project that ended the productive Stewart-Anthony Mann filmmaking combo. The 'folksy' touches could only have come from Stewart himself, who hopefully didn't show up to parties with his accordion in tow. Opposite Stewart as a 'good bad guy' is Audie Murphy, who rises to the standard set by his high-class co-star. If old-time railroads have appeal, this is the show for you: an un-billed co-star is the spectacular Denver and Rio Grande.

Night Passage
Blu-ray
KL Studio Classics
1957 / Color / 2:35 widescreen / 90 min. / Street Date March 10, 2020 / available through Kino Lorber / 24.95
Starring: James Stewart, Audie Murphy, Dan Duryea, Dianne Foster, Elaine Stewart, Brandon De Wilde, Jay C. Flippen, Herbert Anderson, Robert J. Wilke, Hugh Beaumont, Jack Elam, Olive Carey, Ellen Corby, Chuck Roberson.
Cinematography: William Daniels
Film Editor: Sherman Todd
Original Music: Dimitri Tiomkin
Written by Borden Chase
Produced by Aaron Rosenberg
Directed by James Neilson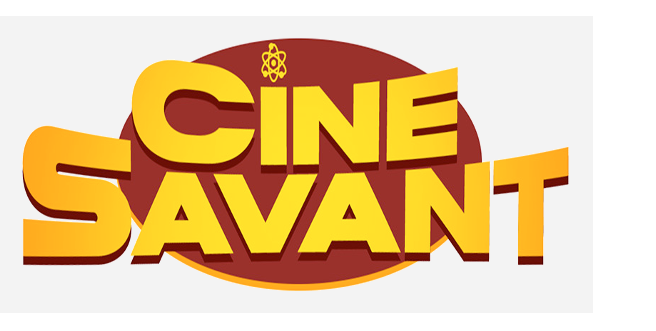 We like to write about 'important' westerns, and can work up an important-sounding defense for a dozen oaters that your Aunt Ellie never heard of. But every fan keeps a mental short list of fun favorites that would never ask to be called significant. Night Passage falls into this category. It's a popcorn picture unashamed to simply be entertaining; I watch it just for the pleasure of seeing Audie Murphy's horse-riding entrance, galloping into a close-up backed by the music of Dimitri Tiomkin.
Universal-International didn't spare the production values on this big-screen show. With stars James Stewart and Audie Murphy riding and fighting in glorious Colorado scenery, it gets within shootin' range of classic status. A not-bad storyline builds to an exciting midpoint, when corny thematics and a tendency to indulge 'family entertainment' values takes a toll. Which of course isn't necessarily a bad thing.
In HD Night Passage remains an arresting experience, what with those big-format Technirama vistas in the high country, many filmed from a moving train, the famous Denver and Rio Grande. This show made for a lively Saturday matinee, even if it didn't leave a strong residual memory. Studios probably liked that formula … they could reissue it once or twice and audiences wouldn't mind. I saw it on a big screen at in 1960, when I was too young to even know who James Stewart was.

The story concerns the break-up of a gang like the infamous Wild Bunch. Disgraced railroad employee Grant McLaine (James Stewart) saves young castoff Joey Adams (Brandon De Wilde) from a beating by a thug named Concho (Robert J. Wilke). They ride into a railroad town undergoing a labor rebellion. A gang led by Whitey Harbin (Dan Duryea) has already robbed two payrolls, and the workers are threatening to quit. Railroad big shot Ben Kimball (Jay C. Flippen) hires Grant to sneak some money up to the railhead camp. Waitress Charlie Drew (Dianne Foster) and Ben's wife Verna Kimball (Elaine Stewart) each have an interest in Grant, but for different reasons. Verna is bored of her marriage, and Charlie wants to sneak up to Whitey's hideout, to marry The Utica Kid, an outlaw (Audie Murphy). Grant McLaine takes the job, yet the train is robbed again anyway. Has McLaine gone bad, or does Harbin have an inside spy back at base camp? Duryea's gang kidnaps Verna but doesn't get the payroll money, which ends up in Joey's shoebox, right in the middle of the thieves. Grant arrives to clean house, but must first sort out a few things with The Utica Kid: they share a common past.
If 'entertaining' and 'polished' count for anything this show has nothing to be ashamed of. With cameraman William Daniels on his side, first-time feature director James Nielson shows no appreciable deficiencies. James Stewart was an affable actor in most situations, and with no Anthony Mann to object, surely had all details arranged to his liking before the cameras rolled anyway. Neilson's name is on several of Disney's features in the 1960s. He's certainly competent, but this is by and far his most accomplished picture.
The tendency among Western addicts is to say that Night Passage could have been great had it been directed by Anthony Mann. After six years of collaborations James Stewart and Mann had outgrown each other. The director would move on to a series of European epics, while the star divided his efforts between acting for the top director Alfred Hitchcock, and making his own pictures.  Stewart's chosen subjects tilted toward conservative content — a couple play like public relations efforts for big business and/or the armed forces. Stewart's Grant McLaine is so enamored with railroads, you'd think Stewart was heavily invested in railroad stock.
Some say Anthony Mann passed on the film because he didn't like the script, yet the lively story has similarities with his more 'important' Gary Cooper western Man of the West. A gang of criminal misfits is preying on decent society, and a tainted hero finds himself in a no man's land between respectability and outlawry. With its 'dark' title Night Passage may have begun as a more serious story, only to become more lightweight through the combined input of Stewart and Audie Murphy. Moody 'adult' westerns usually weren't box-office champs — the story has been tweaked to be more suitable for kiddie matinees.

Audie Murphy is indeed given an excellent screen entrance. We hear about the Utica Kid for half an hour before he's finally introduced galloping after a speeding train. He's then revealed as a tainted hero trading menacing smart-talk with Dan Duryea's greedy outlaw boss. Murphy made a lot of cheap and klunky movies, but this pairing with Stewart shows him trying for something better. As the most-decorated GI of WW2, the actor carried major appeal for American males. They must have reasoned that, if that baby-faced short guy was the USA's toughest warrior, then everybody has a chance at hero-dom.
The overpopulated show sets up perhaps a few too many tangled relationships. If all the sub-plots were filled out, the show could easily become a three-hour miniseries. Superfluous material pads out both star parts. Everyone Stewart meets is tied in with the crooks in one way or another. Elaine Stewart (Most Dangerous Man Alive) is cleverly positioned as a kidnap victim who was once engaged to the hero. Hugh Beaumont's role seems eminently unnecessary, or more suitable for someone like Elisha Cook Jr.. Just when the railroad detective thinks he's going to foil the heist, he gets locked in a boxcar.
On hand is a nicely orchestrated spectrum of good guys and bad guys. Veteran villains Robert J. Wilke and Jack Elam get blasted down as they do in most every show they're in, but not before we get to admire Wilke's skill running atop a very rickety-looking train as it chugs through a steep mountain pass. The good actor began in the business as a stuntman. He was 43 during filming; I wonder if he enjoyed still doing these hair-raising stunts, or resented them. We're told that Wilke could have been a professional golfer.
Night Passage displays excellent exterior vistas, and the views from that vintage Colorado train are especially pleasant. When the railroad deputies hide in a train car to foil a hold-up, we're seeing yet another permutation of the historical Hole-In-The-Wall gang robbery that would be revisited in Cat Ballou, Butch Cassidy and the Sundance Kid, and The Wild Bunch, each time with a different visual approach.

What lets Night Passage down for aficionados is the Corn Factor. I'm showing my prejudices, but James Stewart probably wanted to appeal to a wider family audience, and took a bar of soap to the morally conflicted story. The two leading women begin in compromised situations, but there's barely a kiss or an embrace in sight. The only female with some normal ideas in her head is Olive Carey's gritty muleskinner, a grandmother type who openly suggests that McLaine drop by when it gets cold in the winter, so they can keep each other warm. It's folksy, it's cheerful, and it's genuine corn pone.
Grant McLaine is constantly singing and playing his accordion, as if Stewart were envious of crossover performers like Burl Ives. He keeps pulling out that damn squeezebox and warbling inane ditties like "You Can't Get Far Without a Railroad." The show stops dead every time he sings. I personally imagine audiences cheering the close-up that shows the musical instrument ablaze in a cabin fire.
Stewart's Grant and Murphy's Utica basically follow the Borden Chase 'binary hero' convention. As in the Stewart-Mann films, they exist in a moral limbo between virtue and villainy. Yet Stewart plays the defamed McLaine light-hearted and optimistic, as if being vindicated were never in doubt. He comes off as rather shallow. Murphy's full-blown baddie Utica has a heart of gold; he secretly wants to reform.

As soon as a certain relationship is revealed in the story, we're given a bundle of Author's Messages: Utica and McLaine swap a lot of preachy gab about Good and Evil and people's souls. Stewart becomes the protector of the womenfolk and Brandon De Wilde's Joey, but other story complications from Act One are dropped in favor of a conventional wind-up. Several unresolved conflicts are left as loose ends.
Utica's last-minute noble gesture, changing sides to come to the rescue, should have triggered a 'hooray' moment, an emotional release. But it isn't directed for maximum impact — we're expecting just such a twist, and Grant McLaine's ping-pong extremes lack finesse: "Not the KID!"  The great re-interpreter of classic western situations Sam Peckinpah went to town with the same noble reversal gambit in his Ride the High Country. Randolph Scott's isolation and regret are more deeply felt; when he rides to the rescue, it's a glorious, heroic atonement.
Night Passage also grates because it sides with the bosses over the laborers. Labor objections are equated with mob rule, and railroad workers are patronized as unimaginative 'simple folk.' That's especially felt when they whine and complain about the late payroll. They're even henpecked by their wives, most notably the great Ellen Corby. McLaine remains loyal to the railroad, even though his rich boss is a dunderhead cuckold, who accuses good men of thievery while hiring losers like Hugh Beaumont. It isn't very flattering when McLaine grabs at the offer of a lousy railroad job at the end. Hail to the new boss, same as the old boss.
As with other Stewart pictures post-1954, big business and the military can do no wrong. The story places too much emphasis on McLaine's desire to square himself with the railroad, selling the idea that a Big Company is the Ultimate Good for America.  Did Stewart own a lot of railroad stock? After seeing his earlier Thunder Bay, a shamefully blatant defense of the oil industry, I'm convinced that he chose some projects to shill for big business interests.
Dimitri Tiomkin's exciting music cues ring across the landscape, lending great support to the action. Short at ninety minutes, the film's interesting elements finally come together just before a gun battle at a mine high in the mountains. My remarks above should be taken only as reasons why Night Passage isn't a classic Western. It is still a very entertaining one, especially for those who prefer their shoot 'em ups on the lighter side. I certainly recommend it as strongly as any of the more critically respected saddle epics by Anthony Mann.
---

The KL Studio Classics Blu-ray of Night Passage is the first Region A Blu-ray release for a 'big outdoors' western that will look sensational on big home video setups. The sharp image has a pleasing outdoorsy texture. Granularity is minimized by the oversized camera format — the show was the first filmed in eight-perf, sideways-running Technirama, which is essentially VistaVision given a slight squeeze. Technirama would pop up on some very good-looking pictures like The Vikings. A few epics were effectively enlarged to 70mm: Spartacus, Zulu. In the main title graphics, the names of the stars (see top ↑) are made to mimic the (rather cool) design of the Technirama logo (→).
The sound is also very clear, great for fans of Dimitri Tiomkin's gentle 'big sky' themes, which practically define the postwar American western. Oh, and Stewart's accordion (grumble) sounds okay too.
Some trailers are attached, and the one new extra is a commentary by the western-savvy Toby Roan. He has a lot of information to dispense on this one, from the various theories why Anthony Mann and James Stewart's collaboration broke up (nobody ever mentions the words 'money dispute' in such problems) to James Stewart's busy life in the 'fifties, making big movies while still being active in the Air Force Reserve. Through Roan we learn that the telegraph operator we see was the Governor of Colorado. That casting was a slick bit of local politicking, although there's no doubting that Stewart made friends everywhere he went.
Roan's talk gives us the lowdown on Stewart's favorite horse and his favorite hat, as well as unusual facts about the constant parade of familiar character actors on screen: I didn't know that Hugh Beaumont was a conscientious objector during WW2. Dorothy Malone was for a time considered for this show — an idea that surely went 'poof' when she won a Supporting Actress Oscar. Toby points out something I felt but didn't absorb, the rather klunky group direction given the extras up at the railhead camp. At the finale, "they look like they've been standing around in the exact same positions that we last saw them, waiting for Grant McLaine to return."
Reviewed by Glenn Erickson
---
Night Passage
Blu-ray rates:
Movie: Very Good
Video: Excellent
Sound: Excellent
Supplements: Audio commentary by Toby Roan, trailer.
Deaf and Hearing-impaired Friendly? YES; Subtitles: English (feature only)
Packaging: One Blu-ray in Keep case
Reviewed: April 8, 2020
(6242pass)

Visit CineSavant's Main Column Page
Glenn Erickson answers most reader mail: cinesavant@gmail.com
Text © Copyright 2020 Glenn Erickson