Peter Yates' excellent war-movie follow-up to Bullitt landed in the wrong year: the beautifully produced and directed action thriller was barely seen in America. Royal Navy mechanic Peter O'Toole swears vengeance on the U-Boat commander who sunk his ship and murdered its entire crew. Locals in a Caribbean backwater help him to strike back: he must first teach himself to fly an airplane. With support from Horst Janson, Sian Phillips and the great Philippe Noiret, it's a wartime suspense nail-biter with a little manic obsession thrown in as well. Indicator's extras feature the great editor-director John Glen, who relates the exciting story of the filming on location in Venezuela.

Murphy's War
Region B Blu-ray
Powerhouse Indicator
1971 / Color / 2:35 widescreen / 107 min. / Limited Edition / Street Date May 30, 2022 / available from Powerhouse Films UK / £19.99
Starring: Peter O'Toole, Sian Phillips, Philippe Noiret, Horst Janson, John Hallam, Ingo Mogendorf.
Cinematography: Douglas Slocombe
Production Designer: Disley Jones
Film Editors: John Glen, Frank P. Keller
Original Music: John Barry, Ken Thorne
Written by Stirling Silliphant from the book by Max Catto
Produced by Michael Deeley
Directed by Peter Yates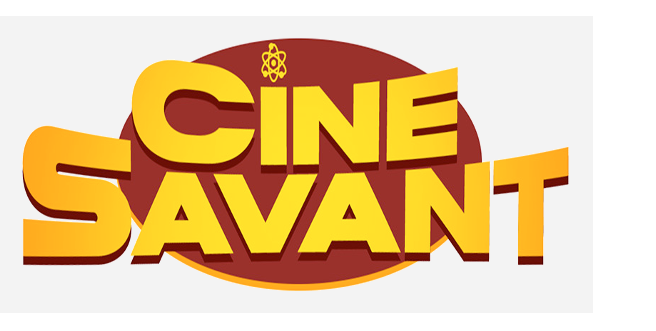 Movie studios were reluctant to film stories about Vietnam while the war was on-going, and instead revisited older conflicts (Tora! x 3), sometimes taking a left turn into anti-war allegory (Hell in the Pacific). 1971's Murphy's War does both, inventing a bitter mini-war between a Royal Navy mechanic and a German U-Boat in Venezuela during WW2.
Filmed in a real jungle locale, the expensive show is distiguished by its realism and overall credibility. A real submarine is utilized and the flying scenes are excellent. Although lacking a romantic angle, the production can boast a stand-out performance from Peter O'Toole and remarkable work from both Sian Phillips (O'Toole's spouse at the time) and the excellent French actor Philippe Noiret. The German U-Boat is skippered by none other than Horst Janson, Hammer Films' future Captain Kronos, Vampire Hunter. The oddball conflict turns dark at the finish, leading to an ending that once again preaches that War is Hell. It's the kind of finale where one wants to splice on a shot of James Donald in The Bridge on the River Kwai shouting, "Madness! Madness!"
WW2 is quietly being waged in the Caribbean Sea. When a rogue German U-Boat sinks the RNMS Mount Kyle off the mouth of the Orinoco River, its Captain Lauchs (Horst Janson) trains his guns on the helpless English sailors adrift in the water. The only survivor is Murphy (Peter O'Toole), a nervy Irish seaman who now hates the enemy more than ever. Rescued by Frenchman Louis Brezon (Phillipe Noiret), a caretaker for an oil company, Murphy is nursed by Dr. Hayden (Sian Phillips), a charity medico. They scarcely believe that the war would bother with this out-of-the-way place, and advise Murphy to lay low. The sailor instead commits to finding and destroying the U-Boat. His chance comes when a pilot from the Mount Kyle, Lt. Ellis (John Hallam) turns up, badly wounded but with his flying boat intact. Murphy recovers the airplane, does some repairs and prepares to do battle – only he'll first have to teach himself to fly.
Murphy's War is a showcase for Peter O'Toole, whose irascible, stubborn Murphy soon transforms into a vigilante mob of one. Sterling Silliphant's screenplay handles everything well, yet Murphy's character change doesn't quite seem natural. Even after his shipmates are slaughtered he acts as if he cares about nothing, especially not the Royal Navy with its rigid class hierarchy. Murphy is especially coarse with Lieutenant Ellis, who is smart enough to hide his flying suit under his hospital bed when a shore party from the German sub invades Dr. Hayden's medical clinic. Murphy is recklessness personified. His challenge to the ruthless Captain Lauch puts Brezon and Dr. Hayden at risk as well. Murphy just sets his mind to igniting his own personal war.

The characterizations are better than the norm for this kind of show. French star Philippe Noiret (Cinema Paradiso) is winning as the slovernly but dutiful dredge-boat operator, who assists Murphy despite sensing that the Irishman's plan to strike back is foolhardy, unreasonable. The fine actress Sian Phillips (David Lynch's Dune) is especially convincing as a hard-nosed doctor dead set against Murphy's every move. She doesn't realize that her radio communication will bring the Germans back, doing no favors for the helpless flying officer recuperating in her care. The local Indios also pay dearly for Murphy's acute case of Gung-Ho-itis. Horst Janson's Kreigsmarine Captain is that new breed of movie Nazi, the kind who has birthday parties and accepts loving gifts from his crew, before killing in cold blood.

Director Peter Yates came up through the ranks assisting on big pictures (The Guns of Navarone); his crime film with Stanley Baker (Robbery) began with a sensational car chase. Steve McQueen liked that action scene so much that he offered Yates the direction of Bullitt, the most stylish cop show of the decade. Here Yates turns his technical skill to full-scale submarines and flying boats. The plane is a big lumbering monster, that Louis Brezon can lift like a toy with the crane on his massive dredge boat. The submarine found for the show does everything including surface and submerge on cue. It doesn't look much like a vintage U-Boat, we concede.
Could there be a bit of cheating going on, navigation-wise?  Is the Río Orinoco estuary really deep enough for the sub to safely submerge?  When it comes time to show a torpedo underwater, the producers revert to a 1943 Warner Brothers special effect shot seen in Destination Tokyo — the same B&W shot that shows up in almost every submarine movie including Spielberg's 1941.

Murphy repairs Lt. Ellis's damaged plane and teaches himself to fly by skittering across the water. It's believable enough — his job was to work on planes, and it's possible that his lower-class Irish background barred him from Naval Aviation. Murphy could have used some formal schooling — he's so excited to score a direct bomb hit on the Nazi sub that he neglects to confirm the kill. Ignoring Louis' pleas that an armistice has been declared, Murphy goads the meek Frenchman into commiting his seagoing crane and dredge to the task of battling a sub armed with machine guns, cannon and torpedoes. We take sides with Louis' practical outlook: he defects from Murphy's ad hoc Navy, and just in time.
Murphy's War is so beautifully put together it's difficult to understand why Paramount didn't give it a bigger distribution push. Seen today it unspools as top-flight wartime adventure. The flying scenes are giddy and exciting, and Murphy's campaign is a deadly chess match with escalating odds. Viewers who appreciate seeing 'real things' on screen will be pleased — CGI can't substitute for seeing live actors struggling in a real tropical locale, with these impressive planes and boats.
---
Powerhouse Indicator's Region B Blu-ray of Murphy's War is an excellent scan of this Panavision beauty, with superior pictorial qualities in every scene. The show delivers beautiful scenery, convincing military conflict and good in-close direction with its interesting characters. The audio is clear. We grow fond of the scratchy Victrola record that Louis plays incessantly, and that Yates eventually uses for ironic effect.
The Paramount DVD from 2003 had no extras, which makes Powerhouse Indicator's generous slate of goodies all the more appreciated. There's a long audio talk with the producer and input from some key crew members, but the keeper item is a lengthy piece with John Glen, one of our biggest heroes in UK filmmaking of the time. Glen began as a sound assistant editor on The Third Man; two decades later he was assistant-directing top action films (The Italian Job). Glen edited the best-crafted of the James Bond movies, On Her Majesty's Secret Service. He proves to be a great raconteur: we get the full story of this major picture and some of the difficulties involved in filming it on such a distant location.
Murphy's War was such an under-the-radar release in America that new viewers will surely be surprised at how good it is. It's better-written and directed than some serious war-action pictures made a little earlier, like Operation Crossbow and The Heroes of Telemark. If you've been on a steady diet of CGI movies art-directed and optimized up the ying-yang, experiencing Murphy's lovingly-filmed 'real stuff' will be an audio-visual vacation.
Reviewed by Glenn Erickson
---
Murphy's War
Region B Blu-ray rates:
Movie: Very Good
Video: Excellent
Sound: Excellent
Supplements:
Michael Deeley in Conversation (2008): archival audio interview with the Murphy's War producer, recorded onstage at BFI Southbank
Interview with editor and assistant director John Glen (2022)
Interview with focus puller Robin Vidgeon (2022)
Video appreciation by academic and film historian Sheldon Hall (2022)
Behind the Camera: Douglas Slocombe (1999): archival documentary featuring interviews with Richard Attenborough, Alan Parker and Ken Russell
Super 8 digest version
Original theatrical trailer
Image gallery: promotional and publicity material
Illustrated booklet with an essay by Julian Wheeler, an interview with Peter O'Toole, production notes and contemporary critical responses.
Deaf and Hearing-impaired Friendly? YES; Subtitles: English (feature only)
Packaging: One Blu-ray in Keep case
Reviewed: May 7, 2022
(6693murp)

Visit CineSavant's Main Column Page
Glenn Erickson answers most reader mail: cinesavant@gmail.com

Text © Copyright 2022 Glenn Erickson