Expatriate blacklistee Joseph Losey is the perfect director for this excellent, strange tale, a big award winner in France. The terrible Occupation-era victimization of the Jewish citizens of Paris is told tangentially from the viewpoint of a jackal-like opportunist who buys art and valuables cheaply from Jews desperate for cash. But Klein has a little 'doppelgänger' problem straight out of Franz Kafka . . . and finds himself in an existential nightmare that's strangely . . . appropriate. This original, superior thriller arrives in a new special edition.

Mr. Klein
Blu-ray
The Criterion Collection 1123
1976 / Color / 1:66 widescreen / 123 min. / Monsieur Klein / available through The Criterion Collection / Street Date May 10, 2022 / 39.95
Starring: Alain Delon, Jeanne Moreau, Francine Bergé, Michael Lonsdale, Juliet Berto, Suzanne Flon, Massimo Girotti, Jean Champion, Francine Racette, Louis Seigner.
Cinematography: Gerry Fisher
Production Designer: Alexandre Trauner
Film Editors: Marie Castro-Vasquez, Henri Lanoë, Michèle Neny
Original Music: Egisto Macchi, Pierre Porte
Written by Franco Solinas, collaborator Fernando Morandi
Executive Producer: Ralph Baum
Produced by Alain Delon, Robert Kuperberg
Directed by Joseph Losey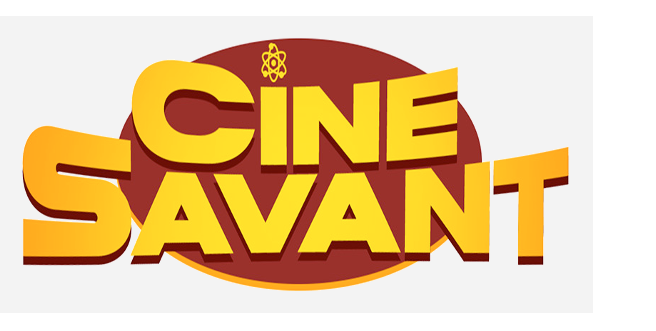 Star Alain Delon and director Joseph Losey had worked together on the underrated The Assassination of Trotsky; they re-teamed for this excellent, unique WW2 thriller of the Occupation of Paris. It's a puzzle picture worthy of Luis Borges or Franz Kafka — it has amazing period atmosphere but also has a stylized, semi-abstract quality. Dramatically muted and at times purposely unclear, Mr. Klein captures perfectly the bureaucratic nightmare of the Occupation. The main character is a cultured villain with similarities to "K" in Kafka's The Trial. Both men reveal different levels of guilt through their protestations of innocence. Director Losey's work is filled with characters that don't 'fit in,' who are uncomfortable with their functioning identities. Mr. Klein feeds on the misfortune of others — but discovers that he's the target of a reciprocal cynical conspiracy.
Beautifully directed, appointed and photographed, Losey's exercise in paranoia is perhaps the best of his late career films. Outside of an early DVD this masterpiece has been an elusive item in the U.S..

The German Occupation of France provides a feeding frenzy for any number of greedy opportunists. One of these is Mr. Klein (Alain Delon), a suave, urbane Catholic who profits by purchasing artworks at bargain prices from terrorized Parisian Jews forced to liquidate or abandon their possessions. Content to live in style and amuse himself with his mistress Nicole (Juliet Berto) and the wife (Francine Bergé) of his lawyer friend Pierre (Michael Lonsdale), Klein is understandably upset when a Jewish newspaper is delivered to his door. Is someone trying to confuse him with another Monsieur Klein, a fugitive Jew?  Klein drops everything to clear his name. He finds that it's easy to get one's name placed on an 'undesirables' list, but getting it taken off is almost impossible. With his birth records slow in arriving Klein becomes convinced that 'the other Klein' seems to be leaving an evidence trail to incriminate him.
Mr. Klein may be a better version of Kafka's The Trial than The Trial itself. Klein cynically takes advantage of the injustices inflicted on Parisian Jews, pretending to be their friend while robbing them blind. Desperate to raise money and out of time, the forlorn man who comes to Klein's swank apartment to sell a masterpiece for a pittance is being doubly victimized.

The vulture Klein thinks himself smart and practical, and not once worries about his 'clients' until fate pulls the sneaky trick of putting him on the circulation list of a Jewish newspaper. He's 'innocent' of being Jewish, and the implied accusation needs to be corrected right away. Instead of behaving as if the mixup must be some kind of easily corrected mistake, he becomes certain that somewhere in Paris is another Mr. Klein, a fugitive Jew framing our Catholic Klein to take the police off his scent.
Klein throws himself into a desperate effort to clear his name. He learns that the Gestapo allow the Jewish newspaper to be circulated, so as to have access to its mailing list for later police action. Its publishers aren't any help. Presumably, all Klein must do is patiently wait for the birth records of his parents and grandparents to arrive, but even the hint of suspicion is too much for him. His inner circle of friends, insecure collaborators all, are soon treating him differently. To some his nervous behavior is evidence of guilt. Klein's practical attempts to locate the other Klein lead only to a curious empty apartment and an possible girlfriend, who offers no assistance.

For Mr. Klein, protesting his 'innocence' pushes him more deeply into a Franz Kafka identity trap. In this Occupied city justice and reason are inverted — it's a hostile environment in which appearances have become functioning reality. This is shown in a harrowing opening sequence in which a middle-aged woman is put through a humiliating exam by a doctor-ideologue, who critiques every aspect of her physiology in reference to a completely fake Aryan versus Semite 'scientific' yardstick.
Klein's protests only bring him to the attention of the police and alienate his false friends. While investigating the mysterious apartment he follows a telephone lead to a strange out of town party where the hostess (Jeanne Moreau) suspiciously half-seduces him. Is he among the very people trying to frame him?  Are her advances a trick to further confuse his identity?  Instead of unmasking a criminal he inadvertently 'becomes' exactly what he's accused of being.
Monsieur Klein's identity problem also synchs well with Joseph Losey's own status as a political refugee. In the Hollywood of 1951 Losey was concerned that at any moment he might be handed a subpeona to appear before the HUAC, have his passport confiscated, be publicized as a traitor. The director found himself in a similarly surreal position. What defense is there against unjust accusations that automatically make one guilty, indefensible?  Some blacklistees found themselves in the exact same existential trap as Mr. Klein, mistakenly blacklisted because they shared a name with someone listed on a 'Red Channels'- type smear pamphlet. Suspect U.S. Communists were not being taken to death camps, yet Mr. Klein could be remade in '50s America and retain much of the same eerie paranoia.

Aspects of Mr. Klein's dilemma — having somebody else's identity forced on him — has connections to earlier works of literature and film. Several years before, Alain Delon played Edgar Allan Poe's William Wilson for Louis Malle in the portmanteau film Histoires extraordinaires. The situation is similar only in that William Wilson is confounded by a double he can't control. Delon's natural ability to play cold, self-contained characters lends itself to doppelgänger tales.
Because we've become so accustomed to 'ironic' twists even when none are needed, the fleeting thought passes that this might be a strange story of denial — could Klein hypnotize himself into thinking he's not Jewish, when he is?  How many 'haunted' horror films have we seen by now, where the confused main character eventually discovers that they're already dead, and a ghost?
Curiously, a movie with 'identity mechanics' that closely resemble Mr. Klein's experience is Alfred Hitchcock's light comedy spy thriller North by NorthWest. Both Alain Delon's Klein and Cary Grant's Roger Thornhill are 'inconveniently' confused with mystery men wanted by spies or the police. Both investigate their opposite numbers not realizing that the apartments (hotel rooms) and contacts they discover may all be part of a complicated hoax to confuse the issue of personal identity. Evidence is planted; Thornhill makes himself look guilty just by being present at places associated with the mysterious 'Mr. Kaplan.' Also, both men are distracted by beautiful women working for the other side.

But Hitchcock's spy game is morally uncomplicated. Roger Thornhill is perhaps guilty of rudeness and self-importance but he's not cheating anybody, unless we're to get really serious about the advertising game. Thornhill is just as outraged as Mr. Klein at the methods of his unseen tormentors. He claims the right to criticize the morals of the 'good guys,' telling Leo G. Carroll that if the U.S.A. must do things like ask women to sleep with the enemy, maybe they should lose some Cold Wars.
Mr. Klein is quite different. A true parasite, Klein fleeces the powerless and pretends that he's doing them a favor. This evil is only possible because a criminally perverted society is systematically victimizing an entire class of people. As has been repeatedly shown in docus like The Sorrow and the Pity, the Germans had no difficulties getting French cooperation for the Final Solution, and didn't have to expend German resources or personnel. Anti-Semitic politicians and scum like Klein knew a good opportunity when they saw one.

It only takes a phoned subscription to a paper to initiate Mr. Klein's process of self-destruction. Instead of quietly distancing himself from harm, he insists on capturing the Jew who has 'wronged' him. Everything he does makes him appear more guilty; knowing what we know, it's almost pleasurable watching him squirm.
Roger Thornhill's absurd ordeal remains in the realm of escapist fun — jeopardy where other people suffer, such as the unfortunate U.N. representative. The margin between complacent normalcy and utter chaos can be crossed just by calling for a bellboy at the wrong time. Mr. Klein never grows out of his own selfish sense of outrage and ego, and is thus more like "K" in The Trial. Amid all the screaming injustice we can be sure of one thing: Mr. Klein is guilty, a villain.
Alain Delon's self-important Mr. Klein is perhaps his best acted role, with little connection to his frequent emotionless police or crook character, as best depicted in Jean-Pierre Melville's Le samouraï. Producer Delon has surrounded himself with screen talent. Jeanne Moreau's second billing is out of proportion to her small part; she appears in just one sequence. Juliet Berto (Celine and Julie Go Boating) is Klein's submissive lover. Michael Lonsdale (The Day of the Jackal) is Klein's one loyal friend (maybe), and Suzanne Flon (Moulin Rouge, Mister Arkadin, The Train) his suspicious landlady. Francine Racette (Four Flies on Grey Velvet) has a nice part as the elusive girlfriend that Klein finally catches up with. Francine Bergé is Lonsdale's wife and Klein's lover; she'll always be special as Diana Monti in Georges Franju's wonderful Judex.
---

The Criterion Collection's Blu-ray of Mr. Klein is a new 4K digital restoration that restores Losey's picture to its full beauty. It's less self-consciously arty than most of the director's English pictures of the previous decade, Mr. Klein. Yet the period recreations and the lush apartments of Klein and his elite friends pull us back into a past we never experienced. The designer Alexandre Trauner again makes every living space seem real, tactile. Klein is surrounded by fancy modern artwork, abstract paintings that we doubt would find approval with Nazi ideologues.
Disc producer Valeria Rotella covers both the making of the film, much of it through the research of critic Michel Ciment. An audio interview with Joseph Losey explains how the project was intially started by Costa-Gavras and Franco Solinas; the film's editor sits for a nice interview that describes actor-producer Alain Delon's attitude on the set, and Losey's confident directing style. We learn that Delon thought Mr. Klein was the best movie he ever made.
The disc extras also provide an excellent overview of the Occupation. Ciment and others praise Mr. Klein's vision of the Occupation as a toxic 'business as usual' situation. The movie's opening is a real shocker, with the cruel spectacle of that woman being examined for Jewish traits as if she were an animal. It's more expressive of ideological oppression than typical dramatic recreations of resistance activity and torture. We perhaps now more readily relate to this kind of social horror, after twenty years of out-in-the-open political/racist extremism on social media.
The disc extras suggest that this movie was the first to break years of silence about shameful official truths. The focus is on the infamous 1942 Vélodrome d'Hiver roundup, when thousands of Paris Jews were quietly taken to a giant bicycle stadium, and kept there for days before being 'deported' en masse to labor camps in the East. A must-see item is Story of a Day, a feature-length French TV show about the 'Jewish roundups' and collaboration denial in general. Videotaped survivor testimony covers the full horror of families herded like animals, and in some cases separated from their children — not by German storm troopers but by uniformed French police. In no other Occupied country did the authorities so enthusiastically perform the Nazis' evil work for them.
The TV show was broadcast in the middle 1980s, after 40 years of cover-ups and evasions about the heinous actions of the collaborationist French authorities. We see proof that French officials knew they were sending men, women and children to be murdered. One official insisted that he only authorized the arrest of foreign-born Jews, as if that would exculpate him. The testimony emphasizes the role of the French police in these crimes; the Jewish citizens of Paris allowed themselves to be herded to their doom precisely because they trusted the Paris police.
Ginette Vincendeau's insert essay stresses Losey's situation as an exile forever forced to reinvent himself. Gary Kelley's artwork designs for this release are nicely judged. The painted likeness of Alain Delon's Mr. Klein resembles what the German propaganda labeled as Degenerate Art.
The arrival of Mr. Klein in this excellent special edition gives us hope for other elusive '70s masterpieces that strongly merit Criterion-level presentations. Two that come to mind are high-class Alain Resnais pictures with big reputations — 1974's Stavisky with Jean-Paul Belmondo and 1977's Providence with Dirk Bogarde.
Reviewed by Glenn Erickson
---
Mr. Klein
Blu-ray rates:
Movie: Excellent
Video: Excellent
Sound: Excellent
Supplements:
Interviews with critic Michel Ciment and editor Henri Lanoë
Interviews from 1976 with director Joseph Losey and actor Alain Delon
Story of a Day, a 1986 documentary on the real-life Vél d'Hiv roundup
Trailer
Illustrated insert folder with an essay by film scholar Ginette Vincendeau.
Deaf and Hearing-impaired Friendly? YES; Subtitles: English (feature only)
Packaging: One Blu-ray in Keep case
Reviewed: May 7, 2022
(6728klei)

Visit CineSavant's Main Column Page
Glenn Erickson answers most reader mail: cinesavant@gmail.com

Text © Copyright 2022 Glenn Erickson