Criterion refreshes a bona fide classic with a new remaster and makes their release especially attractive with some well-chosen extras that give us first-person input from writer John Patrick Shanley and star Cher. The show isn't technically a holiday movie but it plays really well at family gatherings. Heck, even Cher says 'she can watch this movie' which from her is a high compliment. The answer to 'who needs to see this? is that a lot of people have been born since 1987.

Moonstruck
Blu-ray
The Criterion Collection 1056
1987 / Color / 1:85 widescreen / 102 min. / available through The Criterion Collection / Street Date November 17, 2020 / 39.95
Starring: Cher, Nicolas Cage, Vincent Gardenia, Olympia Dukakis, Danny Aiello, Julie Bovasso, John Mahoney, Louis Guss, Feodor Chaliapin Jr.
Cinematography: David Watkin
Film Editor: Lou Lombardo
Original Music: Dick Hyman
Written by John Patrick Shanley
Produced by Norman Jewison, Patrick Palmer
Directed by Norman Jewison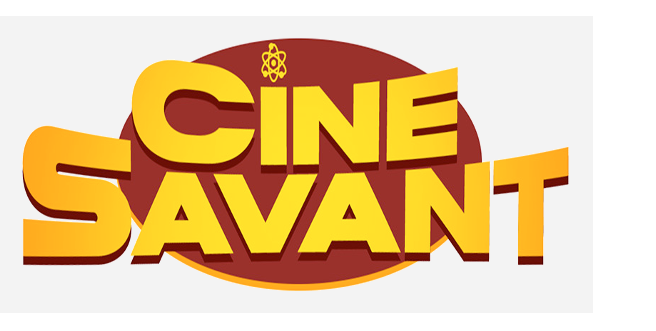 John Patrick Shanley has a new romantic movie out called Wild Mountain Thyme. I've just seen it, and enjoyed it immensely. It's a perfect date movie, much like this one.
Starting with the jolting arrow-in-the-back scene in Five Corners I've found almost everything Shanley has done to be a special experience: the stylized fantasy Joe versus the Volcano and the heavy drama Doubt are both highly recommended. I've stayed away from Congo and shook my head at The January Man, movies that were directed by others. So far Shanley's top claim to immortality is the 1987 winner Moonstruck. Sure, it's directed by the great Norman Jewison and stars Cher, who surely enforced enough demands to claim for herself a thick slice of 'auteur' status.
What passes for romance today is often doled out with crude jokes about bodily functions. Today's more realistic dramas, perhaps rightfully so, portray relationships as something totally different than an emotional fantasy. But the warmth and humanity that flows from Moonstruck can be traced right back to its author… he all but rediscovers the notion of High Romance, undiluted.

Playwright John Patrick Shanley's frequently disturbing Five Corners didn't prepare audiences for the unabashed flight of fancy that is Moonstruck. The movie's amusing characters are perceived through a slightly stylized filter. Although director Norman Jewison softened some of the edgier material, Shanley's romantic notions come through untouched. The powerful director and the superior script must have convinced the (then) flighty, insecure actress Cher to play Loretta Castorini basically as written. She won an Oscar win for her fine performance, as did supporting actress Olympia Dukakis and screenwriter Shanley.
New York. Widowed working woman Loretta Castorini (Cher) decides to accept a marriage proposal from Johnny Cammareri (Danny Aiello), whom everybody calls a 'big baby' but Loretta knows to be a good and well-meaning man. When Johnny flies to Italy to tend to his sickly mother, Loretta meets his brother Ronny (Nicolas Cage), a baker who has a wooden hand. Ronny harbors an irrational, fierce resentment toward Johnny, who 'has everything'; Loretta and Ronny's first meeting is so intense that they sleep together immediately. This insanity sends Loretta and her family into a tailspin — especially Loretta's mother Rose (Olympia Dukakis), who already resents her husband Cosmo, a plumbing contractor (Vincent Gardenia). Cosmo is too cheap to pay for Loretta's wedding but lavishes gifts upon his mistress. Meanwhile, Rose expresses frustration at the attentions of a younger man (John Mahoney), a college professor who normally preys upon his female students. Ronny agrees to leave Loretta alone and to not attend the wedding if she'll accompany him just once to the opera. But the night reveals a haunting full moon — La Bella Luna — that seemingly affects all the couples in the Castorinis' Italian neighborhood.

Although everyone associated with Moonstruck is wonderful the strongest praise must go to John Patrick Shanley, whose touching screenplay imbues the problems of ordinary people with a rare spark of charm and whimsy. Cher actually lets herself look mousy in dull blacks and grays, with a nondescript Italian-American hairstyle. Neither she nor her family are ethnic stereotypes that speak half-Italian or overstate their words with hand gestures. But there are plenty of family fireworks when people gather around the dinner table. Papa Cosmo is a sour-faced malcontent guarding his wallet; his refusal to enter discussions at meals is a clear giveaway of guilt for his recreational love affair. The wonderful Rose Castorini goes against the standard image of fat Italian mothers ignorant of life beyond their kitchens and the hugs and kisses of their children. Indoors Rose is fed up with her straying hubby's avoidance of her affection, and retaliates with a clean line of sarcasm. Outside the house she's a proud and dignified lady. Rose doesn't mind discussing romance with a total stranger, but knows the game far too well to be taken in by yet another man.
It falls on the grown mama's boy Johnny Cammareri to play the clown, but Rose continues to show him respect no matter how foolishly he behaves. Moonstruck's most difficult achievement, for which credit must be afforded director Jewison, is the overheated romantic chemistry between Loretta and Ronny. Nicolas Cage gets away with chewing up Shanley's stylized, somewhat poetic dialogue because his character is an opera lover and a romantic dreamer. Shanley's original title was The Bride and the Wolf, which sounds like something from Akira Kurosawa or an Ed Wood horror movie. In his undershirt, straight from the baking ovens, Nicolas Cage does look like a wild animal. The loss of a hand (from a baking accident?) figuratively makes Ronny a wolf that got a paw caught in a trap and had to gnaw it free.
For once Cher doesn't try to dominate the material. This wolf man takes Loretta completely by surprise. In the film's most quoted comedy moment is a fierce slap in the face, followed by a surrender she didn't see coming. Loretta has chosen dull security yet quite literally throws herself to the wolf.

Shanley enlarges his theme to embrace several other couples. Love with a capital 'L' is the glue that binds every mated pair. All but Rose and Cosmo work out their personal issues through verbal sparring. Loretta smiles as she witnesses a couple of storekeepers avowing their love while making change for her. Two family relations (Julie Bovasso and Louis Guss) experience the matrimonial magic of the 'Bella Luna' right along with Loretta and Ronny. In 1987 this sidebar love scene was nothing short of a movie miracle. The pair are over sixty and nobody's idea of photogenic, but the situation and their affection makes them beautiful. Moonstruck makes the radical claim that people don't turn into dried vegetables at age fifty.
Not since Billy Wilder or his mentor Ernst Lubitsch has a romance been so generous with its bit players. Waiters and customers and even passers-by witness Johnny's proposal and are touched; the professor's faux pas is also a semi-communal event. Rose's ancient father (Feodor Chaliapin of For Whom the Bell Tolls) at first seems to be ordinary comic relief until his dogs begin baying at the Bella Luna as well. Moonstruck believes in the possibility of romantic magic. Loretta strolls home at dawn, kicking a can in the street like a love-struck teenager, and there's no denying that she's been uplifted.
Although not a dark tale like Shanley's Five Corners, Moonstruck doesn't completely avoid the flip side of romantic bliss. Death and bitterness seem built into some romances. As Norman Jewison says in the audio commentary, every successful relationship leaves behind someone whose dream didn't come true. Loretta loved her first husband only a short while before she lost him. A bitter old woman at the airport curses the sister that stole her lover long ago. Johnny's crafty mother uses the threat of her death to monopolize his affection.

Ronny Cammareri could be a borderline psycho. He seems to enjoy the curse of his crippling accident, overdramatizing the injustice as if he were a character in an opera. For all we know, he could have seduced Loretta as a way to get back at his brother and break that curse. Finally, Rose asks the philandering college professor straight out: do men make fools of themselves chasing women because they fear death?  When the professor agrees, she throws her newfound truth in her husband's face: "You're going to die anyway," Rose promises Cosmo, without bothering to explain herself.
Moonstruck is a mass market crowd-pleaser that goes against the grain of trendy '80s rom-com entertainment. Its cagey / romantic view of people and love arrived as a delightful contrast to years of cynical attitudes. Some of its major episodes are like masterful scenes in a stage play, especially the ten-minute final breakfast scene. The show's triumph is a happy ending well earned.
---
The Criterion Collection's Blu-ray of Moonstruck is a new digital restoration from a 4K scan. Colors are darker and richer than ever and Cher's opera night transformation into a more Cher-like glamour image is still a kicker. Norman Jewison enjoyed several career high points, but this may be his best work outside of a genre framework or a pre-existing stage property.
Good new extras broaden our interest in the film. From an earlier video release comes a feature commentary with Jewison, Shanley, and Cher. We learn that Norman Jewison pruned some of Shanley's darker ideas from the screenplay. Addressing the theme that every romantic pairing leaves an unhappy person behind, Jewison says that he nixed a detail at the finish with the despondent Chrissy from the bakery (Nada Despotovich). When Chrissy first sees Loretta, the look on her face says it all. Chrissy loves Ronny but can't attract him; with one look at Loretta she knows that the predestined woman has just arrived to claim him.
A full roster of extras old and new is below. I enjoyed two pieces in particular. A 16-minute talk by John Patrick Shanley has him describing how he became a poet and a playwright in Queens, where 'admitting one is a poet is an invitation to be punched in the face.' Shanley says that he knew he was finally doing good work when he stopped grandstanding his playwriting talent and began telling simple truths, a revelation that felt very disappointing.
Cher appears with Leonard Maltin to introduce an AFI screening of Moonstruck. We expect a flood of faux-humble statements and claims for unearned credit. She instead openly states that she used her clout to get Nicolas Cage the Ronny part, and we wonder what actor had to be paid off and turned away. But she's also darned grateful that the movie is so good — her admiration for it is sincere.
---
This is one instance where star-clout meddling by a powerful actress apparently made things turn out for the better. I can think of at least one other. The rewrites demanded by the imperious Joan Crawford for Johnny Guitar focus the ending almost entirely on her character, which in hindsight seems absolutely correct.
But as a trailer editor for Orion in 1990 I witnessed some of the post-production misery of Cher's vehicle Mermaids, from the book by Patty Dann. We worked on advertising pieces before the movie was finished, and I kept my copy of the very dramatic, very moving screenplay by June Roberts. The producer of Moonstruck made this movie too, but by the time I saw him he was furious at the entire production and taking it out on anybody within reach. Cher didn't like the way the show was turning out and wielded her power to have two directors replaced. The whole movie was shifted to favor Cher's role: key dramatic scenes with Winona Ryder were dropped, removing the story's serious foundation. The death blow was a change of tone: more pop tunes jammed into the soundtrack made the film seem a lightweight coming-of-age comedy. At several points the story was stopped for 'the girls' to dance in the kitchen. Nobody came off looking good, not even Cher. The rough cut I saw of Mermaids, in a ratty B&W dupe, was a much better movie.
Interestingly, both Joan Crawford and Cher became known for scenes in which they slap people. Cher's big slap in Moonstruck is a definite winner, though.
Reviewed by Glenn Erickson
---
Moonstruck
Blu-ray rates:
Movie: Excellent
Video: Excellent
Sound: Excellent
Supplements: New interviews: screenwriter John Patrick Shanley; scholar Stefano Albertini about the use of opera in the film. Cher intro from 2013; 2002 interview with Danny Aiello, interviews from 1987 with Norman Jewison and Cher, Nicolas Cage, Vincent Gardenia, and Olympia Dukakis; audio interview from 1989 with Shanley; At the Heart of an Italian Family (2006), a making-of program about the making of the film; The Music of Moonstruck (2006) with Jewison and composer Dick Hyman; audio commentary from 1998 with Cher, Jewison, and Shanley. Trailer; Insert foldout with an essay by Emily VanDerWerff.
Deaf and Hearing-impaired Friendly? YES; Subtitles: English (feature only)
Packaging: One Blu-ray in Keep case
Reviewed: December 16, 2020
(6410moon)

Visit CineSavant's Main Column Page
Glenn Erickson answers most reader mail: cinesavant@gmail.com

Text © Copyright 2020 Glenn Erickson