Guest reviewer Lee Broughton returns with an assessment of Ricky Lau's Hong Kong comedy horror show-cum-mystical martial arts romp. Introduced to the vampire mythos are some novel ideas, like scary-looking vampires that get around by hopping on two legs. Effective horror scenarios include expertly choreographed martial arts routines. However, the score on the genre mash-up front is "two out of three ain't bad:" the brand of broad comedy that Mr. Vampire peddles is hit and miss when it comes to generating genuine laughs.

Mr. Vampire
CineSavant Guest Review
Region B Blu-ray
Eureka Entertainment
1985 / Color / 1.85 / 96 min. / Geung see sin sang / Street Date, 20 July 2020 / £19.99
Starring: Ching-Ying Lam, Ricky Hui, Siu-Ho Chin, Moon Lee, Billy Lau, Ha Huang, Wah Yuen, Siu-Fu Wong, Anthony Chan.
Cinematography: Peter Ngor
Film Editor: Peter Cheung
Production Designer: Sai Kan Lam
Original Music: Melody Bank
Written by Ricky Lau, Cheuk-Hon Szeto, Barry Wong & Ying Wong
Produced by Mun-kai Ko
Directed by Ricky Lau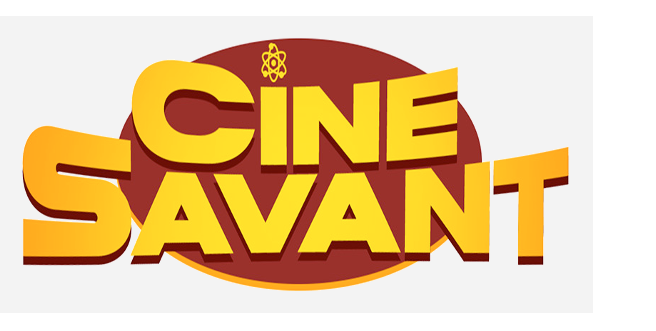 Master Gau (Ching-Ying Lam) runs a small town mortuary assisted by two young but idiotic apprentices, Man Choi (Ricky Hui) and Chou (Siu-Ho Chin). Unfortunately, big trouble comes the trio's way when they are employed to oversee the reburial of Mr. Yam's (Ha Huang) long dead father (Wah Yuen).
It soon transpires that the feng shu master who advised Yam to bury his father in a vertical position and then arrange for a reburial in a new location 20 years on had a score to settle with the old man after being ripped off in a crooked land sale deal: his burial instructions were loaded with malicious mystical intent and Yam's father is now a vampire who is compelled to turn the next generation of the Yam family into vampires too.
Gau possesses the mystical knowledge needed to contain and destroy the vampire but complications that serve to thwart his efforts arise at every turn: Yam's odious nephew, the police captain Wai (Billy Lau), initially blames Gau for the chaos that ensues and imprisons him; love-struck Man Choi and Chou become distracted by — and begin competing for the affections of — Yam's beautiful daughter Ting-Ting (Moon Lee); and a life force-draining succubus-like ghost, Jade (Siu-Fu Wong), sets out to seduce Chou.

I have to say that horror and comedy rarely make for truly comfortable bedfellows in my experience. But what happens if you throw some kung fu fighting into the mix too? Well, if Mr. Vampire is anything to go by, the addition of kung fu serves to help things a great deal. However, it must still be said that the brand of comedy that Mr. Vampire peddles is very hit and miss and the film is at its weakest when it presents comedic scenes that have no horror or kung fu elements to enliven them.
The show gets off to a flying start with an atmospheric and suitably spooky scene set in Master Gau's mortuary after dark. A prank by Chou results in a gaggle of living dead cadavers throwing off the paper talismans that a visiting Taoist priest (Anthony Chan) has placed on their foreheads in order to keep them inactive and subdued. They soon run amok (well, in truth, they hop amok) and Gau and the priest are forced to employ some brilliantly choreographed martial arts, dramatically enacted mystical poses and slick ritualistic manoeuvres in order to restore calm to the mortuary. This scene sets the tone for much of what follows — action wise — in Mr. Vampire.

In addition, most of the martial arts action scenes in which our heroes fight the vampire, the fast moving and super strong zombie-like creatures that some of the vampire's victims turn into and Jade the ghost involve some very physical slapstick comedy. Thankfully, this type of comedy works really well within these already extremely physical and intricately choreographed sequences. Indeed, you could imagine Buster Keaton being enthralled by — and wanting to join in with — some of our heroic trio's slapstick escapades here.
Unfortunately, Mr. Vampire's attempts at variant comedic approaches in scenes that feature no horror or martial arts elements at all fare much less well. The film's strong start is almost forgotten during its next two scenes, which try hard but ultimately fail to raise any real laughs. The first involves Gau and Man Choi taking afternoon tea with Mr. Yam and Ting-Ting at a posh restaurant. The small town undertakers soon find themselves involved in a silly "comedy of manners" routine, which is made even sillier by the bashful-but-smitten Man Choi's over-the-top reactions to meeting and conversing with Ting-Ting.

The next scene is set in Chou's auntie's boutique and it's a puerile "mistaken identity-cum-people speaking at cross purposes" affair: before leaving for her dinner break, Chou's aunt tells him that a local prostitute will be calling by to purchase some cosmetics and she sternly advises him to be on his best behaviour. When Ting-Ting enters the boutique soon after, Chou thinks that she's the prostitute and he subsequently takes everything that she says in response to his probing questions the wrong way. Let's just say that Siu-Ho Chin is no Benny Hill when it comes to this kind of thing.
The film stutters along in this uneven manner for much of its first third but it is worth sticking with. The purely comedic scenes eventually become less frequent and director Ricky Lau is able to present a solid run of action scenes that feature a deft mix of the afore-mentioned horror, kung fu and physical slapstick comedy elements. Do be warned though that the comedic mode of these scenes can be about as broad as this kind of comedy comes at times.

Indeed, when a character is scared or surprised by something supernatural, they offer up over-exaggerated reactions that primarily involve some pretty wild facial mugging and much in the way of over-the-top physical gesticulations. On the odd occasions that the actors are found playing things straight, their acting is pretty good. However, it is harder to judge their performances when the film's tone changes and some of the show's wilder comedic aspects — which I totally appreciate are of a local nature — come into play.
That said, there are a number of impressively constructed scenes to be found and marvelled at in Mr. Vampire. One standout scene for me features the female ghost, Jade. As a charming song delivered in the style of a children's nursery rhyme about female ghosts seeking mortal lovers plays on the soundtrack, a litter carried by four male spooks who are dressed in clown-like garments and make-up enters the local woods late at night. Expertly deployed wire work allows Jade to ethereally fly from the litter and settle on a high tree branch. As Chou rides past on his bike, Jade glides down from the tree and settles on the bag rack at the rear of his bicycle. He's none the wiser as to what is happening and Jade is happy with her progress until a slapstick pratfall — that works a treat — brings the scene to an abrupt end.

Despite its comedic grounding, Mr. Vampire does feature some really quite atmospheric scenarios and a few on-the-edge-of-your-seat-ish moments. The lead vampire is a commanding and relentlessly driven figure who has a penchant for making dramatic entrances: he tends to blast any doors or iron gates that might be in his way right off of their hinges. One of the zombie-like creatures that he creates is as physically strong, as fast-moving and as ferocious as anything seen in later zombie shockers such as Danny Boyle's 28 Days Later (2002) and Jaume Balaguero and Paco Plaza's [Rec] (2007). Similarly, Jade the ghost has a malevolent side when she's crossed or cornered and she is able to conjure up some effective supernatural phenomena.
Melody Bank's soundtrack score, which draws quite heavily on Western horror film soundtrack tropes, adds greatly to the atmosphere of many of the film's vampire-related scenes. Elsewhere in the film, Bank's music is gently oriental in nature and just as effective: the song-cum-children's nursery rhyme that plays during Jade's escapade in the woods is a real keeper that you will be humming for weeks after watching the film. Peter Ngor's solid cinematography, Peter Cheung's deft editing and Sai Kan Lam's good production design work result in a pretty decent looking show. Misfiring comedy in the scenes that feature no horror or kung fu elements notwithstanding, Mr. Vampire remains an enjoyable enough little fright flick.
---

Eureka Entertainment's Region B Blu-ray of Mr. Vampire offers a pleasing presentation of the film for the most part. Picture quality here is very good to excellent. There is no print damage as such but the image quality fluctuates a little from scene to scene. The release's Cantonese language soundtrack (supported by optional English subtitles) is excellent. I also tried one of the two English language dub tracks that are provided. While its audio quality was fine, its actual content was terrible. Key lines of dialogue had been rewritten in an inane manner in a failed attempt to generate goofy laughs. The disc's extra features include interviews with cast and crew members and an audio commentary by Frank Djeng. The first 2000 copies of this release come in a slipcase and include a 28 page booklet.
Reviewed by Lee Broughton
---
Mr. Vampire
Region B Blu-ray rates:
Movie: Good / Very Good
Video: Very Good / Excellent
Sound: Excellent
Supplements: Archival interviews with Chin Siu-Hou, Moon Lee and Ricky Lau; trailer; textless end credits sequence; audio commentary by Frank Djeng; insert booklet featuring writing by Jon Towlson and James Oliver.
Deaf and Hearing-impaired Friendly? YES; Subtitles: English (feature only)
Packaging: One Blu-ray in Keep case
Reviewed: August 30, 2020
(6339)

Visit CineSavant's Main Column Page
Glenn Erickson answers most reader mail: cinesavant@gmail.com

Text © Copyright 2020 Lee Broughton
CineSavant Text © Copyright 2020 Glenn Erickson