'Washed up' at MGM, Joan Crawford bounced back with one of the smartest, best-judged career rethinks in Hollywood history. As James M. Cain's independent housewife-careerist she soars to heights of California success, only to be brought down by runaway maternal blindness. Michael Curtiz guides a pack of indelibly selfish characters — Jack Carson's slimy business associate, weasley upscale lounge lizard Zachary Scott, and Daughter from Hell Ann Blyth. Plus one authentic wonder woman, Eve Arden. Criterion's two-disc set sports on-camera interviews with Joan Crawford and James M. Cain.

Mildred Pierce 4K
4K Ultra HD + Blu-ray
The Criterion Collection 860
1945 / B&W / 1:37 Academy / 111 min. / available through The Criterion Collection / Street Date March 7, 2023 / 39.95
Starring Joan Crawford, Jack Carson, Zachary Scott, Eve Arden, Ann Blyth, Bruce Bennett, Lee Patrick, Moroni Olsen, Veda Ann Borg, Jo Ann Marlowe, Butterfly McQueen.
Cinematography: Ernest Haller
Art Direction: Anton Grot
Film Editor: David Weisbart
Original Music: Max Steiner
Screenplay by: Ranald MacDougall from the novel by James M. Cain
Produced by: Jerry Wald, Jack L. Warner
Directed by Michael Curtiz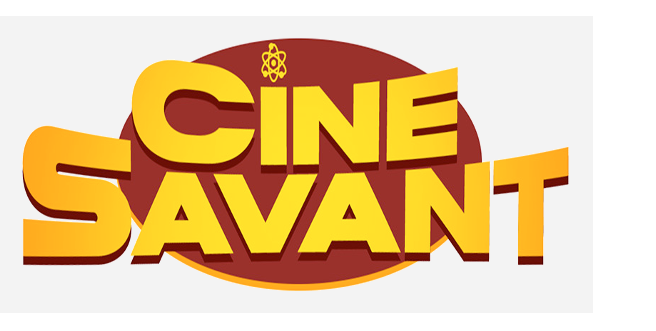 This movie always looked stunning, even on old VHS tapes. Its tough beauty had a classic sheen on Blu-ray, and it positively glows on 4K Ultra HD. We're grateful that Warners is willing to license titles to Criterion, allowing classic WB, MGM and RKO fare the same high-class scrutiny received by European art films. Michael Curtiz's Mildred Pierce is first-rate film noir, despite its Hollywood prestige pedigree.
The 1941 James M. Cain novel Mildred Pierce probably couldn't have been adapted for film before the 'censor snowplow' that was Billy Wilder's earlier Double Indemnity — in 1945 it was thoroughly adult in every respect. It offers a jaundiced view of respectable bourgeois society, not a criminal underworld. An impoverished housewife claws her way onto the social register through hard work, and then must watch as her higher goals blow up in her face. In Cain's worldview it's every woman for herself. He tells a scathingly credible story of Southern Californians preying on each other like fish in the sea.
Star Joan Crawford was a holy monster expelled by MGM, whose career wouldn't stay dead. Her fierce drive was the major factor in making this story into her ideal vehicle back to the top. The title role fits Crawford so well that it became a fallback template for the rest of her career. Director Michael Curtiz was in top form in the 1940s, and together they made Mildred Pierce into a key snapshot of a tougher America emerging from the war. The themes are there: a desperate search for respectability, property as the key to happiness, and maternal love misplaced on a grand scale.

Burbank climbers look Eastward to Pasadena . . .
Curtiz's swift direction streamlines Cain's original Depression-Era story for the postwar recovery period. Newly divorced from her straying husband Bert (Bruce Bennett), housewife Mildred Pierce (Joan Crawford) is desperate to raise her daughters in style, especially her precociously self-assured teenager Veda (Ann Blyth). Mildred secretly becomes a waitress for restaurant manager Ida Corwin (Eve Arden) while dodging the passes of her ex-husband's unscrupulous ex-partner, Wally Fay (Jack Carson). A soaring business success, Mildred opens her own chain of restaurants by correctly judging the needs and tastes of middle-class people like herself. But she strains her bank accounts to satisfy the growing desires of Veda, and to associate with the ritzy moneyed set in Pasadena. Mildred finds herself attracted to the socially-approved but penniless Monty Beragon (Zachary Scott), a mistake that leads not to happiness, but multiple betrayals and murder.
Before the hard realities of the war years and the rise of tougher film noir moral values, James M. Cain's novels The Postman Always Rings Twice and Double Indemnity were considered too raw for the screen. Mildred Pierce captures Cain's quiet vision of Los Angeles rot: the envious stories one hears about one's associates, how some become successful and others not. The book's Mildred is an independent-minded woman stranded in the moral desert of suburbia. Emotionally destroyed after throwing her husband out of the house for taking up with Mrs. Biederhoff, Mildred finds that she is now free to pursue her own path. As if embarking on an adventure, the book's Mildred beds and discards the callow Wally Fay, just to see what all the fuss is about. Her husband couldn't avoid being cheated by Wally, but she can. The book's Mildred must pick her way through the minefield of free enterprise in a man's world.

Success is our True Religion.
Joan Crawford's Mildred escapes the shame of poverty through determined hard work and honest fair play. That's still possible in America. She wins the unswerving loyalty of her gal pal Ida, but like a flawed Greek heroine, she's cursed by other components of her personality: misplaced ambition and a blindness to those closest to her.
The film's depiction of a broken home and unyielding economic problems was a welcome dose of reality for American screens. The movie Mildred of course doesn't sleep with Wally Fay, but doing so remains a possibility. She instead focuses on the big problem of nurturing her daughters as a single mother. But that nagging maternal instinct is her undoing — she doesn't realize that she favors one daughter over the other.
(Spoiler next paragraph)
The fate of little Kay signaled to 1945 audiences that the story wasn't going to be softened or sentimentalized. The tragedy has all the earmarks of negligence, Hollywood style: when Mildred should be making sure that Kay wears her raincoat, she's instead in Malibu being promiscuous with lothario Monty Beragon. Whatever you do, young parents, don't let your daughters go out without their raincoats. George Bailey trusted a teacher and was almost left with nothing but Zuzu's petals.
The tragedy only adds to Mildred's obsession to win advantages for her other daughter Veda, a female reptile like none seen before. Veda consumes all the high-toned luxuries Mildred can provide while constantly angling for a better deal. It's all for Veda: Mildred has no personal need for the polo lifestyle or the Pasadena mansion with the servants. In the book we can assume that Veda started out human, but in the film she is the Original Bad Seed, and Mildred's only fault is failing to recognize her treacherous nature. As incarnated by the sneering Ann Blyth, Veda is transparently insincere and patronizing. Even the fathead Wally Fay senses the distortion in Veda's personality, but mother remains blindly devoted to the bitter end.

The home grown debutante viper.
Beware the All-American girl. Beautiful, deceitful and ruthless, Veda is revealed as a junior-league Borgia. Abetted by Wally Fay, she callously victimizes the poor Forrester kid and his rich family. When Veda makes a move on Mildred's second husband, she's too much for even the self-satisfied Monty Beragon.
(spoilers aplenty follow, for both book and movie.)
The Movie reformats Cain's book with a framing story — and a spicy murder right up top. We therefore pay attention when Mildred recounts her life to the chief of detectives down at City Hall. Although the bulk of Mildred's testimony plays in sunny Glendale and Burbank, dark shadows are her natural habitat. The presumption of her guilt throws a shadow of Fate over her rise from domesticity to business success. Along with Mildred's good fortune comes the nagging feeling that she'll be brought low for the crime of wanting to rise. Is American ambition an expression of original sin?
James M. Cain's book refutes the American dream by finding new ways for poor Mildred to be brought low. An entire subplot concerns Veda's budding career as an opera singer. She and Wally Fay eventually form a union of petty selfishness. Mildred's first hubby Bert returns to live with her in a shabby one-room apartment. They console themselves with a bottle and a bitter kiss-off line: "The Hell with 'em, anyway."
Avoiding such squalor, the film drops non-glamorous elements by substituting the dynamism of a Murder One offense. Her interrogation happens in the dead of night at LAPD central, where we'd more expect to meet Philip Marlowe. Free of her illusions, Mildred eventually greets a new dawn with the dull but dependable Bert. Is the dawn forgiving?  The super-mom has buried one daughter and seen another to prison. The bleak mix of anguish and uplift trumps film noir and women's soaps in one go.

The strongest match between actress and role.
Joan Crawford was an 'outsider' star at the MGM factory, on the losing end of a squeeze play in the studio heirarchy. At Warners she weighed her options with consummate skill, stalling for more than a year until this perfect vehicle came along. Mildred Pierce is the culmination of all the determined working girls she had played back at MGM, the patron saint of every small town climber that got scalded in the attempt to better herself. The movie's success and the Oscar win put Crawford back on top, with more control over her career.
As she moved into middle age, Crawford seemingly re-purposed the main conflict of Mildred Pierce in various shows where she had to play against talented actresses (a demonic Mercedes McCambridge in Johnny Guitar) and, in later pictures, a succession of 'evil daughter' figures: Strait-Jacket (Diane Baker) and Berserk! (Judy Geeson). Crawford's character in Strait-Jacket seems a grotesque parody of Mildred Pierce. 'The Curse of Veda' extends even to Joan's brief appearance on TV's The Man from U.N.C.L.E. Her character is murdered early on, and we soon find out that that she's the victim of a vicious, unfeeling daughter.

Mildred Pierce defines Michael Curtiz's distinctive directing style, which moves like a steeplechase yet seldom feels unduly rushed. What's removed is all the narrative fat. Curtiz deftly nails every visual and script point before quickly moving on. Compared to movies then or now, the show covers twice as much narrative material in half the screen time. The drama unfolds smoothly, with the emotional touches in all the right places. Through Curtiz' nervous camera, we get the impression of a restless America in anxious pursuit of success.
More of James M. Cain translates into this film than is usually given credit for. Even those characters left under-elaborated (Bennett's Bert Pierce) or abandoned by the fast pace (Arden's Ida Corwin) make indelible impressions. After his oily Monte Beragon, actor Zachary Scott followed up with a succession of creeps and weaklings, culminating in the title role of Edgar G. Ulmer's Ruthless. A fixture in Warners comedies, jovial Jack Carson nails the cheerful selfishness of the average American heel Wally Fay, the backstabbing business partner who expects his victim to be a good sport. The presence of Butterfly McQueen as a figure of (quote-unquote) mild comic relief dates the picture — and for some audiences, invalidates it in a way that can't be rationalized as benign.
Mildred Pierce also set the Warner studio's new template for drama, coming out of WW2 — fast-paced, dynamic. Max Steiner's music score sets the tone: direct, brassy and emotional. The studio would even perfect a way of recording its orchestra to heighten the impact of its music scores. The movie feels like a reinvention for everyone concerned.
---

The Criterion Collection's 4K Ultra HD + Blu-ray of Mildred Pierce is very likely from the same 4K digital transfer made for the excellent Blu-ray released six years ago. This new release contains one 4K UHD disc and one Blu-ray with the film and special features.
Joan Crawford is still years away from her more severe screen appearances of the 1950s. Her introduction is a knockout, standing in furs on a foggy studio-built Santa Monica Pier. Max Steiner's musical bombast shouts 'important movie' from the first frame of the beach surf washing away the main credits. His heroic main theme represents Mildred's determination, endorsing her weaknesses as well as her strengths.
The special features are identical to what appeared on the earlier release. Criterion arranged a fine critical conversation between critics Molly Haskell and Robert Polito. Joan Crawford makes a fairly relaxed (for her) and self-satisfied 1970 appearance on the David Frost Show, summoning up canned stories for her audience. She indirectly distinguishes movie stars from ordinary mortals — 'The public doesn't know how important the Oscar is to us actors.'
Crawford's take on her Oscar acceptance story — she claims she missed the event because she was sick in bed — is almost but not quite contradicted in another interview, a spirited talk with actress Ann Blyth recorded at the Castro Theater in 2006. Prompted by host Eddie Muller, Blyth offers a much warmer view of classic stardom; at 94 she is the last surviving main member of the cast, by decades. Muller rightly congratulates Blyth on for her part in one of the great scenes in movie history, the staircase confrontation in which she slaps Crawford's Mildred, knocking her off her feet.

A Today show interview is a chance to hear the great author James M. Cain. The ten-minute conversation shows Cain to be a smart and sensible fellow. The loosely framed questions stay generalized, yet the interview can't help but be a welcome look at a legend previously just a name on paperback covers.
The original trailer is a hoot. To sell Pierce in a conventional way Warners faked up a trailer script that makes Mildred Pierce a calculating woman of mystery, leading all those around her into a deadly trap, including Wally Fay. Menacing shots in the film are used completely out of context. Yet we prefer this approach to today's trailers that routinely give away entire plotlines.
The longest extra is a 90-minute TCM docu. Joan Crawford: The Ultimate Movie Star tells her story in linear fashion, with new and archived celebrity interviews. I was its editor, using an 'image collage' format that's since gone way out of fashion. The first interviewee, silent star Anita Page, turned up for her session so advanced in dementia that she could barely speak. Her stumbling responses were crafted almost from individual words. Much of the script is patterned after the Crawford biography by publicist Bob Thomas, who is interviewed as well. Joan's adopted daughter Christina recounts her tale of child abuse and oppression, etc.. Joan may have been a genuine Hollywood gorgon, but the docu does its best to humanize her.
The insert essay by Imogen Sara Smith stresses the enduring image of Crawford's Mildred as a working woman, stressing that she struggled to escape domesticity. She notes that the film's last 'hopeful' image includes a washerwoman polishing a floor.
While editing the documentary in 2001, my producer pointed out a theme that emerged from the thousands of movie star film stills he had to organize — for Ms. Crawford, a day without a camera was a day without sunshine. In the fifties, Crawford brought her poodle dog to all of her film sets. It shows up with her in 'candid' set stills as well as in dozens of formal photo sessions, again and again. The creepy thing is that in most every shot, even the candids, the poodle appears posed as perfectly as its mistress. The dog must have been as camera-savvy as Joan was, anticipating the shutter click and popping into a pose for every exposure. It's always sitting upright staring at the camera, as if saying, "I'm the star here, and don't you forget it."
Our cynical observation was that Crawford ignored her trophy children but doted on this mutt. Either that, or Crawford was like Dorian Gray, and her dog was in possession of her soul. The documentary includes a bunch of these photos, proving that this isn't just a story.
Reviewed by Glenn Erickson
---
Mildred Pierce 4K
4K Ultra HD + Blu-ray rates:
Movie: Excellent
Video: Excellent
Sound: Excellent
Supplements:
Conversation with critics Molly Haskell and Robert Polito
Excerpt from a 1970 The David Frost Show with Joan Crawford
Feature-length documentary Joan Crawford: The Ultimate Movie Star (2002)
Post-screening Q&A with Ann Blyth, conducted by Eddie Muller (2006)
Segment from a 1969 episode of the Today show featuring author James M. Cain
Trailer
Insert folder with an essay by Imogen Sara Smith.
Deaf and Hearing-impaired Friendly? YES; Subtitles: English (feature only)
Packaging: One Blu-ray in Keep case
Reviewed: March 14, 2023
(6898mild)

Visit CineSavant's Main Column Page
Glenn Erickson answers most reader mail: cinesavant@gmail.com

Text © Copyright 2023 Glenn Erickson