Larry Karaszewski on
Medium Cool
Combining electrifying cinema-verite documentary footage shot during actual events (including the riots at the 1968 Democratic National Convention in Chicago) with a more conventional story featuring actors, director-cameraman Haskell Wexler tried to illuminate the splintering of the American psyche at the height of the war in Vietnam. The resultant film, incongruously distributed by Gulf + Western's Paramount Pictures, both exasperates and astonishes. Some felt it trivialized serious issues, others applauded its hand-held snapshot of a tumultuous time. Originally rated what Wexler labled a "political X" by the MPAA, later downgraded to an R.
About Larry Karaszewski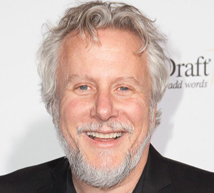 Larry Karaszewski and his writing/directing/producing partner Scott Alexander are best known for writing unusual true stories.  Their current release is "Dolemite is My Name" featuring Eddie Murphy as Rudy Ray Moore. The duo previously created the hit television miniseries "The People v O.J. Simpson: American Crime Story" for which they won the Golden Globe, Emmy, PGA and WGA Awards. They also won the Golden Globe and WGA Award for the film "The People vs Larry Flynt." Other movies include the Oscar winning "Ed Wood" (WGA nomination), "Big Eyes" (Independent Spirit nomination), "Auto Focus" and "Man on the Moon." The team has been inducted into the Final Draft Screenwriting Hall of Fame.  Larry is also a Governor for writers branch, co-chair of the International Feature Film category, and a Vice President of the Academy of Motion Pictures Arts and Sciences.