Josh Olson on
McCabe and Mrs. Miller
Released 1971
Distributor Warner Bros.
About
McCabe and Mrs. Miller
Filmed under the unlikely title The Presbyterian Church Wager, this opium-fueled anti-western was shot in sequence on frigid Vancouver locations. Director Altman and star Warren Beatty (in a role the studio wanted George C. Scott to play) collaborated on script revisions throughout. The mesmerising result, strikingly shot by Vilmos Zsigmond, plays somewhat like a Leonard Cohen music video.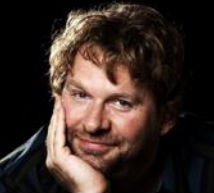 About Josh Olson
Josh Olson 
was the only student in his second grade class to see
The House That Dripped Blood
.  Many years later, he wrote and directed the no-budget horror film,
Infested
, a brutal assault on
The Big Chill
, with zombies. He went on to write the screenplay for 
A History of Violence
 and was nominated for the WGA, BAFTA and Academy Awards for Best Screenplay. He kept losing to Larry McMurtry, but that's okay.  He co-wrote the teleplay for the
Masters of Science Fiction
episode,
The Discarded,
with Harlan Ellison, and is currently writing a sophisticated thriller,
Tabloid
, for Mick Jagger.