Josh Olson on
Masters of the Universe
Released 1987
Distributor Cannon Group
About
Masters of the Universe
TV cartoon characters Skeletor, He-Man, Beast Man and Evil-lyn spring to live action life in a broken tentpole from the pinchpennies at The Cannon Group. Josh Olson was there and gives us a breathtaking on-set report.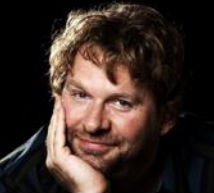 About Josh Olson
Josh Olson 
was the only student in his second grade class to see
The House That Dripped Blood
.  Many years later, he wrote and directed the no-budget horror film,
Infested
, a brutal assault on
The Big Chill
, with zombies. He went on to write the screenplay for 
A History of Violence
 and was nominated for the WGA, BAFTA and Academy Awards for Best Screenplay. He kept losing to Larry McMurtry, but that's okay.  He co-wrote the teleplay for the
Masters of Science Fiction
episode,
The Discarded,
with Harlan Ellison, and is currently writing a sophisticated thriller,
Tabloid
, for Mick Jagger.