Many gangland parodies fall flat, but not Jonathan Demme's marvelous combo of high spirits and murder. Mafia spouse Angela de Marco's story is goofy comedy with an edge of economic reality: how does one newly-impoverished New Yawk dame make a living for her orphaned son, while avoiding the adulterous attentions of the Big Boss who had her husband iced?  Michelle Pfeiffer came into her own, Dean Stockwell has his best adult role and Matthew Modine is uniquely charming as an amorous FBI agent. The tonal balance is abetted by a supporting performances that go every which way: Mercedes Ruehl, Alec Baldwin, Oliver Platt and a slew of Demme regulars. Plus a music score by David Byrne. The disc features three new video interviews.

Married to the Mob
Blu-ray
Fun City Editions
1988 / Color / 1:85 widescreen / 104 min. / Street Date September 27, 2022 / Available from Vinegar Syndrome / 39.98
Starring: Michelle Pfeiffer, Matthew Modine, Dean Stockwell, Mercedes Ruehl, Alec Baldwin, Oliver Platt, Joan Cusack, Ellen Foley, O-Lan Jones, Charles Napier, Paul Lazar, Nancy Travis, Trew Wilson, Tracey Walter, Chris Isaak, Kenneth Utt, Al Lewis, Obba Babatundé, Joe Spinell.
Cinematography: Tak Fujimoto
Production Designer: Kristi Zea
Art Director: Maher Ahmad
Costume Designer: Colleen Atwood
Film Editor: Craig McKay
Original Music: David Byrne
Written by Barry Strugatz & Mark R. Burns
Produced by Edward Saxon, Kenneth Utt
Directed by Jonathan Demme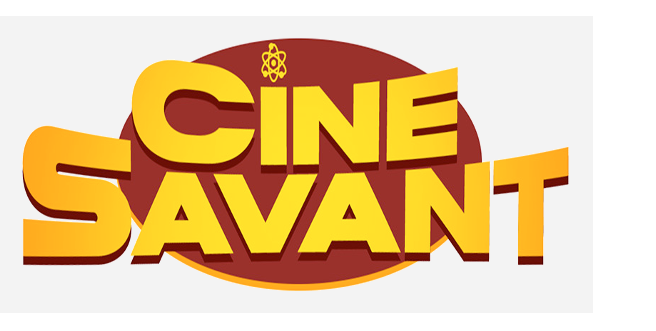 Bad gangster comedies abound, but this one is FUN — joyous, even. Director Jonathan Demme's cast never takes a false step. Every odd character is charming: cops, the crooks and a goofy sorority of mob spouses.
Perhaps the most prestigious director to emerge from Roger Corman's New World company, Jonathan Demme so impressed critics with his 1980 Melvin and Howard that retrospective looks at his Caged Heat and Crazy Mama declared them politically savvy, not exploitative. A peek at Demme's full filmography shows as many documentaries as narrative features, many of them music-related. The superb Stop Making Sense is the first concert film to surpass the on-the-fly docu approach of Woodstock. By the time of his second breakthrough picture Something Wild Demme was so connected in music circles that his soundtrack was the hippest thing on screens. Demme also cast music personalities in bit parts, like Lauren Roselli and Chris Isaak.

A quick look at original posters for Married to the Mob gives no indication of the movie's quality — even the art for Michelle Pfeiffer is awful. Where are Whoopi Goldberg and Chevy Chase?  Demme's Something Wild took a third act detour from laughs to scares, but Mob stays in broad satire territory. Everything is exaggerated, colorful and musical. The mobsters are moronic and the Feds are Jack Webbish dull. One Mob rub-out is conducted in a hot tub, and another at the drive-up window of a fast-food franchise with a silly theme. What might have been The Godfather Goes to Chuck E. Cheese's remains affecting thanks to Demme's amazingly charismatic cast, and a winning romance that tells us Everything's Gonna Be Okay.
The New York Mafia family run by top man Tony "The Tiger" Russo (Dean Stockwell) enjoys a cozy consumer lifestyle. The bourgeois wives and kids look the other way as they're showered with consumer advantages and gaudy luxuries . . . all of which 'fell off a truck.'  But the pampered life of Angela de Marco (Michelle Pfeiffer) comes to a crashing halt when her hit-man husband Frank 'Cucumber' de Marco is killed while carousing with one of Tony's girlfriends. Wanting her young son away from Mob influences, Angela gives her possessions to charity and flees to a run-down Manhattan apartment. She tries but fails to avoid the amorous, pushy Tony, and his pursuit brings unexpected danger. Surveillance-obsessed FBI agents Mike Downey and Ed Benitez (Matthew Modine & Oliver Platt) suspect that Angela has conspired with Tony Russo to 'ice' her husband; Mike meets Angela and a flirtatious dating relationship begins. More menace looms when Tony's insanely jealous wife Connie Russo (Mercedes Ruehl) convinces herself that Angela is trying to seduce and steal her husband.

We're in awe of any filmmaker that can concoct good entertainment, especially those with the talent to make fresh and funny comedies. Married to the Mob doesn't even sound that promising going in: lame crime parodies are a standard Hollywood throwaway, typically floated to serve as star vehicles. This one soars with high spirits directly attributable to the director. The Mark R. Burns – Barry Strugatz screenplay reads promisingly, but so did their other effort She-Devil (the Meryl Streep-Roseanne Barr movie), and we saw how that turned out. Mob plays as if every person involved is having the time of their life, giving something special to their work.
The broad Mobsters on view are equally endearing: good-ol-boy enforcers, yes-men and brainless nepots. Tony has plenty of losers on his payroll, not to mention lifers like Uncle Joe, played with relish by Al 'Grandpa Munster' Lewis. They're clowns in search of a farce, yet they're more likeable than Mike's FBI cronies, a pack of self-righteous, humorless bullies much too eager to put pressure on some innocent party. The team leader (Trey Wilson) uses threats to force Angela to risk her neck, for the glory of the law.

Michelle Pfeiffer's Angela is an adorable creature, a sincere woman caught in an absurd situation. She knows she's living a lie, with a husband who's clearly a killer. Her kitchen is stacked with boxes of hot merchandise. As she struggles to get by in a run-down corner of the city, her one dream is liberation from Mob tyranny. Angela is victimized by a pervy 'Chicken Lickin' fast food manager (Tracey Walter) and given safe haven employment by Rita ('Sister' Carol East), a hairdresser with iffy immigration status. Like a plucky screwball heroine, Angela looks forward with open optimism, even with her unexpected date Mike Downey. She has no idea that Mike is building a Federal case against her — at least until he realizes how innocent she really is.
Ms. Pfeiffer generates serious movie star charisma, a quality that was becoming quite scarce. In search of work and a fair shake, Angela tries not leave the Mob luxury cocoon behind — she reminds somewhat of Claudette Colbert in a classic Preston Sturges comedy. Matthew Modine balances the smart-aleck attitude of his Private Joker with likeably clunky Dudley Do-Right mannerisms. Mike is better boyfriend material than he is an undercover cop, chasing suspects over the tops of cars and buses in the Manhattan traffic. Together they're an irresistible couple: he's a conscientious square and she's a caring soul who yearns to be crime-free.

The mobster context is a farce but Angela de Marco's exact circumstances feel very real — she's trapped in a crazy patriarchal system. Her hubby feeds her constant lies, and when he's gone Tony the Tiger feels entitled to collect her as an extramarital trophy. Angela's relationship to the other Mob wives is just as important. Tony's wife Connie leads a posse of privileged housewives that meet daily at the salons to scheme like a pack of Junior High School brats. They follow a pecking order: Joan Cusack, O-Lan Jones, Ellen Foley. None is concerned that their kids are growing up 'in the life' and none are aware of a world outside their prosperous bubbles.
Mercedes Ruehl fearlessly pitches Connie Russo at a level suitable for a Jerry Lewis movie. Prone to near-psychotic violence regarding Tony's infidelities, Connie is more volatile than any of Tony's hoods. Her comic fury is the unpredictable factor in the third-act reversals — Connie's fury is what everybody fears most.

Married to the Mob is the brightest, least noir crime film one could imagine. Cinematographer Tak Fujimoto began with Demme and Terrence Malick. His colorful images seem to adore Pfeiffer's bright costumes and hairstyles as scenes play out in flashy restaurants, beauty salons and dance clubs. It's a crime tale with a genuinely giddy tone. Crooks wear dippy party hats and Feds think they're fooling people by dressing up as tourists in Miami. Everybody strikes a slightly exaggerated stance. Every scene comes with an unexpected musical accompaniment, that shifts stakeouts and chases into 'party mode.' That Demme and Co. can sustain this fun is exhilarating.
Demme's goofy editorial choices are everywhere — corny optical transitions, a quick montage of Mike suddenly appearing in all the different (and unconvincing) disguises he's used to shadow Tony Russo. If a scene threatens to bog down, a cheerful new music cue crashes in to move us along. We're kept on our toes by narrative 'cheats' like Connie Russo's threat to castrate the straying Tony. The diversions allow the film to skip over boring police matters, a trial, etc..
Jonathan Demme uses his musical collaborators (David Byrne) and needle-drop novelties (Rosemary Clooney, Debbie Harry) to surround Angela & Mike with old-fashioned romantic magic. Demme is adept at mixing Cool with Cornball — 'Mambo Italiano,' reggae rhythms, Tiki drinks — for a dancing evening that comes off as geniunely fresh and sexy. Ever remember a 'magic' date in which everything seemed wonderful?  Demme lets us share his couple's ever-so-tipsy vibe.

Jonathan Demme's collaborators remember him as a director who connected well with his casts and crews. He's often described as both gentle and inclusive, the same terms once used with director Leo McCarey. Every actor appears to be 'into' his or her colorful character. The goofy gangsters are each distinctive. In one of his earliest feature roles Alec Baldwin sketches a completely self-assured jerk; when bald-faced lying to Angela, his expression seems to be saying, "You're so stupid I don't know why I'm going to all this trouble to patronize you." ↑
Nebbish-hood Paul Lazar is laughable in one scene, and the object of sympathy in another. Typical is Demme's use of favorite performer Charles Napier, who has one bit as the pampered Angela's 'dancing' hairdresser. He makes Angela look sensational, but his spirits fall when she doesn't compliment his artistry. The scene is there to establish Angela's trouble state, but we're just as concerned for the hairdresser. Everybody is important in a Demme film, everybody gets respect.
The Married to the Mob company filmed more material than would fit in the show's final, trim 104 minutes. As if not wanting to part with the footage, Demme and his editor Craig McKay fashioned a credit roll repurposing some of the redundant material. It has the feel of a music video. For the last clip, David Byrne's music segues into a seductive 'Italian' riff. Angela dance-seduces Mike on some marble steps, and appears to take a serious heels-over-head fall over a rail. The image freeze-frames in mid-tumble. The hazardous on-set accident becomes an accidental magic movie moment. The impression of romantic abandon feels exactly right. A luta continua!
---

Fun City Editions' Blu-ray of Married to the Mob is listed as a new 2K restoration from a 35mm interpositive. The movie has always looked great and played well. Jonathan Demme gathered a talented core of creative collaborators without making a big deal of it; all the way through Philadelphia the same names pop up — Tak Fujimoto, Kristi Zea, Colleen Atwood, Craig McKay. Producers Edward Saxon and Kenneth Utt were loyal participants as well. The opening credits unspool as proudly as does the affectionate credit roll epilogue.
The movie's roster of eclectic music selections plays extremely well. The 1980s were notorious for lame comedies and thrillers that had to be propped up with needle-drop music for 'fun' transitions, 'shopping' montages, etc.. Both Mob and Something Wild's fun cues complement the filmic content; several were contributed by name musical talent.
Fun City's excellent presentation gives us three new interview featurettes produced in-house. Writers Barry Strugatz and Mark Burns work their way through their joint piece, starting with their struggle to get industry attention. They tell the story while correcting each other, mis-remembering titles and backing up to get it right, etc. In other words, they are wholly believable.

Actor Matthew Modine does his best to be frank. He explains how he came up with his characterization, and goes into detail about the film's near-accident. His quick reflexes indeed spared Michelle Pfeiffer from cracking her skull, as we see him catch her on film. Good going.
The best interview is with Mercedes Ruehl, who speaks at length but wins us over early and keeps us wanting more. She describes her fears and misgivings about her work, and comes off as wholly endearing. Of course Demme would like her, who wouldn't. All three interview pieces take time to try to describe Jonathan Demme's qualities as a director, and add up to a warm, honest testimonial.
For more production details, filmmaker bios and analysis, the disc carries a commentary by podcasters Danielle Henderson and Millie De Chirico. A color illustrated insert booklet has non-spoiler essays by Jourdain Searles ('Two Sides of the Mob Wife') and Margaret Barton-Fumo ('Jonathan Demme DJs Married to the Mob').
An excellent original trailer is included as well. An image gallery shows some of those awful poster designs. We don't care for those old Orion posters but also admit that we'd have difficulty choosing particular images to represent Married to the Mob. Fun City's image of Michelle Pfeiffer is a good compromise.
Reviewed by Glenn Erickson
---
Married to the Mob
Blu-ray rates:
Movie: Excellent
Video: Excellent
Sound: Excellent
Supplements:
Audio commentary by Danielle Henderson and Millie De Chirico
New interviews:
A Simple Appreciation of Life with star Matthew Modine
It Barreled into My Life with star Mercedes Ruehl
Writing Married to the Mob with writers Barry Strugatz and Mark R. Burns
Image gallery, Theatrical trailer
Color illustrated 16-page pamphlet with essays by Jourdain Searles and Margaret Barton-Fumo.
Deaf and Hearing-impaired Friendly? YES; Subtitles: English (feature only)
Packaging: One Blu-ray in Keep case
Reviewed: September 23, 2022
(6797mob)

Visit CineSavant's Main Column Page
Glenn Erickson answers most reader mail: cinesavant@gmail.com

Text © Copyright 2022 Glenn Erickson