You can't argue with disc collectors eager to rediscover movies they loved at age 10, in terrific kiddie matinees. Cowboy star Rory Calhoun makes a perfectly fine Italian vagabond ladies' man for this very un-serious 'oriental' adventure, and Yôko Tani is the requisite princess who needs kissing lessons. Tim Lucas's welcome, info-packed commentary satisfies our curiosity about the long-unavailable title — it's different than the A.I.P. release we (barely) remember.

Marco Polo
Blu-ray
KL Studio Classics
1962 / Color/ 2:35 widescreen / 104, 95 min. / Street Date , 2023 / available through Kino Lorber / 24.95
Starring: Rory Calhoun, Yôko Tani, Camillo Pilotto, Pierre Cressoy, Michael Chow, Thien-Huong, Franco Ressel.
Cinematography: Riccardo Pallottini
Production Designer: Zoran Zorcic
Art Directors: Aurelio Crugnola, Franco Fumagalli, Miodrag Miric, Jovan Radic
Film Editor: Ornella Micheli
Costume design: Mario Giorsi
Original Music: Angelo Francesco Lavagnino / Les Baxter
Written by Oreste Biancoli, Ennio De Concini, Eliana De Sabata, Antoinette Pellevant, Piero Pierotti, Duccio Tessari
Produced by Luigi Carpentieri, Ermanno Donati
Directed by Piero Pierotti / Hugo Fregonese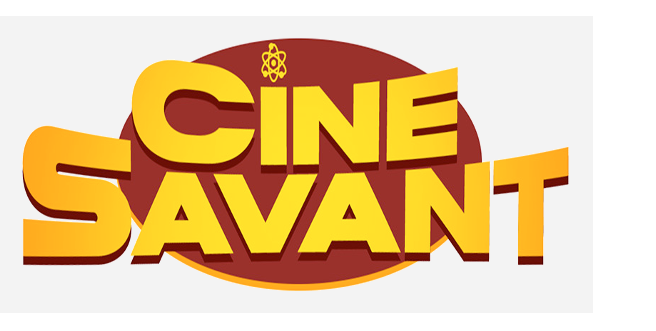 Although a lower-case 'programmer' at best, 1962's Marco Polo was a solid performer for American-International at kiddie matinees. I'm reviewing it for nostalgic reasons — I was one of the gawking kids who saw it new. I only remember a few images, and can't recall what its co-feature might have been.
The movie on view is neither the original Italo production nor A.I.P.'s much altered, shorter cut. Tim Lucas discusses that aspect at length on his audio commentary. We're now somewhat familiar with the producers Luigi Carpentieri and Ermanno Donati, of Panda film. They made action films and comedies in the 1950s and worked with director Riccardo Freda, notably on the horror item I Vampiri. Around 1960 Panda got into the peplum genre, with the Maciste pictures Son of Samson and Samson and the 7 Miracles of the World which attracted recent CineSavant reviews. Carpentieri and Donati took a flyer in horror at this same time, creating the classic Riccardo Freda / Barbara Steele chillers L'orribile segreto del Dr. Hichcock and Lo spettro.

Tim Lucas helpfully clears up the split director's credit. Primarily a writer, Piero Pierotti was 'supervised' by the well known Hollywood veteran Hugo Fregonese (The Raid). It is unlikely that either director would fight to claim solo credit as so much of Marco Polo is stock footage and indifferent second-unit filming. The show has some handsome sets, good art direction and imaginative costumes, but carries an editorial taint of cheapness. Scenes continually cut from hero Marco Polo 'looking,' to shots of Chinese scenery and a costumed dance number or two, that are obviously sourced elsewhere. Where did the Italian producers get this footage — all filmed in handsome color in a format compatible with Marco Polo's CinemaScope?  Tim Lucas has the answer to that as well.
Marco Polo — so much more than a swimming pool game!
The seven credited writers come up with a simple but workable script that has little to do with the historical Marco Polo. Tim Lucas suggests that the Italians partly patterned the story after the 1938 Gary Cooper film The Adventures of Marco Polo. Our only comparison is to Henry Hathaway's 1950 The Black Rose, a lavish Tyrone Power epic that's superior in every respect. Taken from a book by Thomas B. Costain, its Scottish 'Walter of Gurnie' travels to Cathay in the same century as the historical Marco Polo.

Star Rory Calhoun would seem no more appropriate to play a wandering Venetian than Gary Cooper, but his bright personality is a major asset to this lightweight adventure. Calhoun also made The Colossus of Rhodes for Sergio Leone around this time. In both movies, the former cowboy star brings a winning smile that overrides his impression as a California tourist who took a trip in a time machine.
The film on view is Panda's English-language export cut at full length. We can see why A.I.P. would want to take editorial scissors to it. The first scenes are sloppy one & two-shot fragments establishing Marco Polo (Calhoun) as a happy-go-lucky Don Juan, always on the move. The ever-smiling womanizer is so skilled that his conquests never stop pining for him. His journey to China is charted with stopovers with various 'exotics,' including an 'ugly woman,' just for a laugh. He picks up a Chinese-speaking aide along the way by saving him from execution by Arabs. Ciu-Lin (Michael Chow) becomes a loyal sidekick.

Once in China, Marco Polo's adventure reverts to a tame save-the-kingdom formula. Polo makes friends and outfoxes bandits, in between giving humorous attention to the 'discoveries' he exported to Europe — paper money, spaghetti, and especially gunpowder. Marco rescues the beautiful Princess Amurroy (Yôko Tani of The Silent Star and The Savage Innocents) and charms various elderly Chinese including the benevolent but easily swayed Grand Khan (Camillo Pilotto). Our Venetian emissary immediately favors the banished 'rebel' Cuday (Pierre Cressoy) over the sinister court schemer Mongko (Robert Hundar, unbilled). Marco witnesses a gruesome slaying in Mongko's torture chamber, but maintains his breezy attitude toward danger:
"The Chinese have yet to invent a torture that can keep an Italian away from Love."
Calhoun's Polo is one of those storybook seducers whose conquests remain curiously chaste. He further romances Princess Amurroy, scenes that work reasonably well on a kindergarten level. A Peking maidens of the 13th century would appear to be and easy conquest for a tall foreigner with wavy hair. Princess Amurroy apparently has little access to reproductive health services, or even the most basic sex education:
"What comes next after kissing? What happens later?"
Although the story does not invite any comparison to real history, an assumption persists that the Chinese are childlike primitives, even with their centuries-old civilization and technical achievements. Marco Polo isn't offensively smug about it, but the inference is that only a clever European can show the 'simple' Chinese how best to make use of their revolutionary inventions. We see Marco putting China's shaky dynasty back in order by organizing the casting of rudimentary siege cannon and showing the loyal Cuday how to use them in battle. As if Polo had any experience with such things! — gunpowder had already been a standard in Chinese warfare for 250 years.

It's noted that Panda amortized its elaborate Marco Polo sets across two features, by immediately re-using them for Maciste alla corte del Gran Khan, directed by Riccardo Freda. Whereas Marco Polo has more impressive costumes, the sets make a stronger impact in Freda's Maciste film, which also seems to have more extras, better action scenes and better direction in general.
Marco Polo has a scene in which the presumed dead hero secretly returns to the court of the Khan, and performs a masked dance pantomiming his love for Princess Amurroy. The dance itself looks great, but what Marco gains by pulling off the deception is unclear — the risk of the performance is so high, we wonder why he just doesn't send her a secret note or something.
The big battle in Marco Polo seems abbreviated; the fights with Rory Calhoun are staged a little better. The film wants to be considered a vast epic, as can be seen from the main poster art. An actual Chinese-themed epic of the time is of course Samuel Bronston's mind-blowing 55 Days at Peking. It can boast one of the biggest outdoor set complexes ever constructed . . . but also needed a better screenplay.

We found Rory Calhoun and Yôko Tani perfectly acceptable when we were ten year-old matinee attendees, and didn't remember much else. The torture scenes didn't stick in the memory — Yôko Tani is at one point menaced by a flimsy spinning blade that resembles a harmless pinwheel.  ↑   But the one moment I've never forgotten fits in well with commentator Tim Lucas's expert assumptions about the changes made to the feature by A.I.P. (a version presently unavailable).  An unlucky rebel prisoner, thinking he is to be set free, is instead tricked into stepping on a trap door. He falls into a pit, presumably to his doom. The cruel trick took me by surprise. We kids didn't expect such a display of sadism.
But — my strongest memory is that there was an extra shot in the sequence, a cutaway to the rebel's body at the bottom of the pit, impaled by spikes. This export cut doesn't have it. The brief insert shot looked 'funny' — I wouldn't be surprised to learn that it was a crude painting or some kind of photo paste-up. Remember, 1962 was the year that A.I.P. added dozens of funky VFX 'improvements' to the Danish import Reptilicus. So thanks to Tim Lucas — without his information I'd have convinced myself that I imagined the extra shot, or dreamed it.
Or what if I did just dream it?  Does any CineSavant reader have a similar memory? *
---
The KL Studio Classics Blu-ray is a picture-perfect transfer of Unidis-Jolly's English language export version of Marco Polo. Kino touts it as a 4K restoration, and it's in great shape for image and sound. The titles credit CinemaScope, and if real Bausch & Lomb equipment was used, they must have been the improved 2nd generation lenses, free of distortion. The soundtrack is well preserved. I only noticed a bit of wavering on the music during the funeral scene for Tai-Au (Thien-Huong), Ciu-Lin's love interest.
The show features a good music score by Angelo Francesco Lavagnino (Gorgo). His symphonic themes are pretty and his action cues make creative use of percussion. We learn that A.I.P. replaced the entire score with a Les Baxter composition, so this is something of a premiere.
Tim Lucas's commentary doubles our interest in the film, providing context with the Italo industry of the time. His deep-dig actor bios are also a big boost, enlivening our appreciation overall. We learn that Rory Calhoun spent time in prison for car theft, a fact that studio publicists likely used to promote him as a bad boy outsider, like Robert Mitchum (see Delmer Daves' The Red House for proof of that). Yôko Tani was born in Paris; 'sidekick' Michael Chow became a rich restaurateur and businessman, in addition to continuing his acting escapades.
Tim explains who likely did what between the film's two directors, and tells us that the mystery 'scope footage of Chinese vistas and dances comes from a 1958 Italian documentary La muraglia cinese, conveniently filmed in color and Totalscope. The scan and remastering of Marco Polo is so good, in HD it is easy to spot the slight difference in filmic quality between the new footage and the stock shots.
Although Tim never saw the now-unavailable U.S. cut, he makes a good stab at the changes made by Arkoff and Nicholson. I wish I remembered it better, to confirm that the short version we saw had added narration, hacked off much of the opening and trimmed the dance numbers. But I likely sat through the film's second half, still concerned for the poor guy who fell into the spike pit.
Reviewed by Glenn Erickson
---
Marco Polo
Blu-ray rates:
Movie: Good +/-
Video: Excellent
Sound: Excellent (English only
Supplements:
Audio Commentary by Tim Lucas
Theatrical Trailer.
Deaf and Hearing-impaired Friendly? YES; Subtitles: English (feature only)
Packaging: One Blu-ray in Keep case
Reviewed: January 30, 2023
(6868polo)
*  Note, from John Charles, February 1, 2023:
The A.I.P. version's extra shot of the body skewered in the torture pit does exist after all. It's posted at the CineSavant Column for Saturday, February 4.

Visit CineSavant's Main Column Page
Glenn Erickson answers most reader mail: cinesavant@gmail.com

Text © Copyright 2023 Glenn Erickson