William Goldman's international conspiracy thriller provides Dustin Hoffman with an outright 'action man' star vehicle. The public applauded supporting star Laurence Olivier, who with just a few gestures creates a terrifying villain: "Is it safe?"  William Devane and Marthe Keller co-star. We wish Roy Scheider's character could have continued in a series of crime thrillers — he brings genuine movie star charisma. The story is by William Goldman, from his own book.

Marathon Man 4K
4K Ultra-HD + Blu-ray
KL Studio Classics
1976 / Color / 1:85 widescreen / 125 min. / Street Date February 28, 2023 / available through Kino Lorber / 39.95
Starring: Dustin Hoffman, Laurence Olivier, Roy Scheider, William Devane, Marthe Keller, Fritz Weaver, Richard Bright, Marc Lawrence, Lou Gilbert, Fred Stuthman, Jacques Marin, Litti Palfi Andor,  Madge Kennedy, Treat Williams.
Cinematography: Conrad Hall
Production Designer: Richard Macdonald
Art Director: Jack De Shields
Film Editor: Jim Clark
Special Makeup Consultant: Dick Smith
Original Music: Michael Small
Written by William Goldman from his book
Produced by Sidney Beckerman, Robert Evans
Directed by John Schlesinger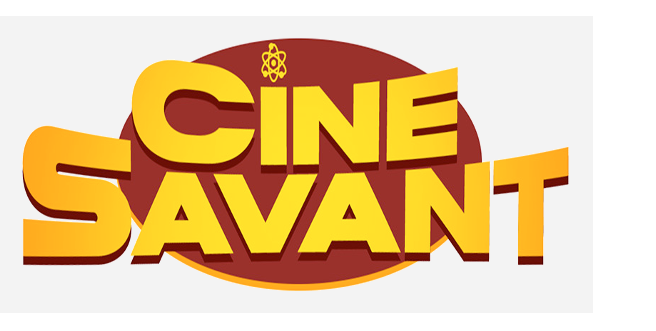 In his book Adventures in the Screen Trade William Goldman airs opinions about film theory, what audiences like, and his own screenwriting hits, some from his own novels. On 1976's Marathon Man he spends only six pages, mostly relating anecdotes about Laurence Olivier, with side comment on Dustin Hoffman and director John Schlesinger.
John Schlesinger puts a fine production polish on this upscale spy/crime thriller. Perhaps concerned by the box office flop of his The Day of the Locust, he took on a project with more popular appeal. The result is uneven — story and character elements remain unclear amid a number of beautifully directed sequences. At the age of 69, actor-laureate Laurence Olivier gives his fugitive Nazi war criminal the most subtle of German accents. His chilling characterization all but overpowers the movie, yet it seems as if he barely does anything.
The big star Dustin Hoffman wielded the most power during production. William Goldman's screenplay (from his own book) underwent rewrites, including a revision by script doctor Robert Towne. Goldman only registered a slight disappointment. He remained a major financial participant in a very successful release.

William Goldman's book uses the aftermath of the Holocaust, thirty years removed, as the background for a thriller about the falling-out of thieves. Grad student Thomas Levy, otherwise known as 'Babe' (Dustin Hoffman), lives on New York's Upper East Side. A brilliant political science major, Babe is troubled by the fate of his father, an accused Communist in the McCarthy years who took his own life. Babe is delighted to receive a visit from his older brother Henry, aka 'Doc' (Roy Scheider), supposedly an oil executive who leads a swank lifestyle. Babe is even happier when the gorgeous foreign student Elsa Opel (Marthe Keller) accosts him with a question in the library. Maddening persistence pays off when Elsa responds positively and they begin a torrid affair.  Babe can't believe his good fortune.

But Babe's academic life is about to implode. Doc is an agent for a secret government bureau called 'The Division,' and has a secret identity as 'Scylla.'   The Division has been working for 25 years with the notorious 'White Angel' Dr. Christian Szell (Laurence Olivier), a Nazi war criminal who served as a dentist in a concentration camp. Instead of being tried and/or executed for his crimes, Szell was allowed to live in peace in the wilds of Paraguay. We're told that his part of the bargain was informing on other fugitive Nazis.
Safeguarded in a Manhattan bank safe deposit box is a treasure in gold and diamonds that Szell stole from murdered concentration camp victims. The Division not only knows about this, they've secretly accommodated him. Szell's elder brother (Ben Dova) lives in New York and makes periodic withdrawals; The Division provides a courier system to fence the loot in France, and to deliver the proceeds to Szell back in the jungle.
When Szell's brother dies in an accident, the setup falls apart — the couriers start being murdered. Doc visits Babe in New York but maintains his secret identity. It takes a particularly horrendous killing to get Babe involved. Babe is contacted by Division agent Janeway (William Devane), who tells him part of the truth about his brother. Janeway wrongly believes that Doc has given Babe important information.
With his brother gone Szell must leave Paraguay to access the safe deposit box for more diamonds. Has Szell made a deal to eliminate The Division's courier system?  Why does Janeway want Babe's confidence?  Why does Doc instantly decide that Elsa Opel is bad news for Babe?  Before these questions are answered Babe finds himself in a nightmare struggle for survival.

The persistence of Evil.
Marathon touches on 'heavy' issues: after WW2, the U.S. covertly aided and abetted 'useful' Nazi war criminals, purportedly to combat the threat of post-war Soviet aggression. It wasn't just America; participation in this moral murk was shared to an extent by our Allies and even the Vatican.
The notion that surviving, dangerous Nazis 'walk among us' is a subject that by its nature needs to be treated with discretion. Marathon Man manages to handle it with some taste, originality and sensitivity. It comes off well compared to the basically tasteless The Boys from Brazil, produced two years later. That film's Dr. Mengele counterpart is a psychotic maniac who froths at the mouth when angry.
Marathon's opening reminds us that many refugees from Nazi terror live and work in NYC. A hate-filled traffic dispute breaks out between two elderly, irate New Yorkers. Shouts of 'Juden' and 'Nazi' escalate into road-rage violence, the heritage of unresolved injustice.
Marathon Man's second provocative issue from the postwar years is less well integrated.  A conservative-led crusade scoured America to root out political subversives, a witch hunt that got way out of control. Babe and Doc's father, a noted academic, lost his professorship after being accused of being a Communist. In a flashback we see that he eventually committed suicide, and that Babe discovered the body. Babe's planned doctoral dissertation is partly intended to help clear his father's name.
Babe and Doc are meant to remind us of the orphaned brothers left behind in the Julius and Ethel Rosenberg espionage scandal. The comparison is now clouded by later family admissions, that also complicate the biographical drama Daniel.  The brothers' connection to their martyred father is given more detail in the book. Babe's birth name is Thomas Babington Levy, after the English politician-historian Thomas Babington Macaulay. Doc's name is Henry David Levy, after Henry David Thoreau.
With Marathon already invested in the Nazi holocaust, motivating Babe Levy with a Red Scare context seems like one Big Issue too many.  William Goldman also needs the father's suicide for a more prosaic reason, to provide Babe with the gun he'll need in the final act.

Some impressive, over-achieving thriller scenes.
As a thriller Marathon Man gets an A-minus. Even when story details frustrate we appreciate the strong characters and taut suspense. This is a real late-career showcase for the great Laurence Olivier. His Dr. Christian Szell is a chilling creation — the man mimes frailty yet is a lethal menace. Olivier's strongest scenes take Szell back to his roots as a merciless torturer, exploiting our universal fear of the dentist's chair. Ever have a really bad experience with a root canal?  Szell knows how to 'drill' cooperation out of his victims. It may seem an easy way to jangle audience nerves, but Szell's cool sadism is what made audiences squirm.
↑  Szell's wrist-blade weapon looks practical, even if it's the kind of thing we expect to see in a James Bond movie (paging Rosa Klebb!).  Wouldn't its use likely shower Szell with telltale blood spatters?  Olivier clearly applied some old-fashioned 'acting' to the problem, and convinces as a geriatric samurai assassin. He was nominated For Best Supporting Actor, but lost to Jason Robards in All the President's Men.
Marathon Man's most original achievement, at least to this observer, is its realistic depiction of the New York Jewish community that Szell so fears. His famed white hair shaved away, he must personally go to 47th street to canvas diamond prices before opening that safe deposit treasure box. Szell first loses his patience with a jeweler who insists on a sales spiel, and is then rattled by the faded number tattoo on the wrist of an older shopkeeper. As the feared 'white angel' in a concentration camp, he was an unforgettable figure of terror. Now he's walking where he could easily run into camp survivors that would recognize him on the spot.
One lady does, to powerful effect. She's played by Lotte Palfi Andor, an actress who fled Germany in 1934. Andor played in the noted anti-Nazi feature Confessions of a Nazi Spy (coming soon on Blu-ray from The Warner Archive). She's also easily spotted among the refugee-laden cast of Casablanca.

The film's violent scenes are intense without going full-on graphic. Makeup master Dick Smith was a consultant, presumably also for some gorier moments that were left out of the film's final cut. Roy Scheider's Doc endures more than one bloody encounter, including a too-believable piece of piano wire that cuts into his hand. Another sequence with a mortally wounded man is among the most convincing ever — his bloodless, waxy face is terrifying in itself.
We're surprised to see the movie make use of a number of visual clichés in its suspense scenes, as if the screenwriter or director is stretching for 'classic' effects. Babe's marathon running is intercut with B&W docu shots of an Ethiopian Olympic runner, a not-very apt comparison. Acts of violence are accompanied by symbolic images, like a black baby carriage for a terror bombing. A bouncing ball enters a scene at one point, a signature Fritz Lang gag from "M," that he repeated for his anti-Fascist spy thriller Cloak and Dagger. To play Dr. Szell's sinister henchmen Karl and Erhard, Marathon Man producer Robert Evans taps Richard Bright from the Godfather movies. His partner in thuggery is the elderly Marc Lawrence, who was Fritz Lang's main villain in Cloak and Dagger.
Dustin Hoffman was one of Hollywood's biggest stars at this time.  William Goldman's book suggests that director John Schlesinger deferred to him in a rehearsal/read-through session. Laurence Olivier was in declining health, frail and short on physical stamina. Hoffman insisted that the older actor go through a half-hour of exhausting improvisation exercises. Goldman implies that Hoffman's 'let's get up and play' was an ego move to establish his creative authority, even over his legendary co-star.

At one point, waiting for Hoffman to hit the right Method pitch, Olivier asked his younger colleague, "Why don't you just try acting?"  It became the production's defining quote. Hoffman made sure to publicize a rebuttal, saying that the quote was misinterpreted.
Hoffman is obviously a major talent responsible for fine work in great movies. He didn't steal Marathon Man from the other actors, as the original story puts Babe front and center in most every scene, and builds him into an action-man underdog hero. Babe Levy uses his fitness as a marathon runner to evade his pursuers on the city streets. He makes an Olympic leap between elevated freeway lanes and outwits several lethal killers with his father's .45 automatic.
We know that the ending was changed from William Goldman's original. The standoff finale does seem an improvement on the original book ending, which indulges additional 'moral lecture' speechifying. The ending isn't that memorable, especially the part in which a nervous student out-guns three professional assassins. We have little doubt about who will come out on top.

I was able to see Marathon Man at an early studio screening. The audience LOVED the scene in which William Devane's Janeway tries to shoo away Babe's neighbor Melendez (Tito Goya) and his thug friends, and finds himself seriously out-gunned. The original, believable moment gives the audience its only chance for a laugh.
(spoilers)  I think the audience was gravely disappointed by Doc's early departure — Roy Scheider has genuine movie star charisma, and Doc is so likable that some of the fun went out of the movie. We're left with the sweaty Dustin Hoffman struggling against a pack of dangerous men in a storyline that never becomes fully clear.

(real spoilers) Did the audience actually follow the film's plot line?  We only know  that  a murderous struggle started when Szell's payoff system breaks down. William Devane's main function as Janeway  is to explain what's going on, but much of what he says is lies. Whatever the original crooked deal was that allowed Dr. Szell to escape to Paraguay, it can't have gone on forever — after he told what he knew about other war criminals, his usefulness would be over.
Scylla (Doc) and Janeway pretend to be G-men but from what we see they are now part of a criminal enterprise, protecting Szell for a bite from his vast fortune. (BTW, in the book they are also identified as homosexual lovers.) When Doc is injured, he doesn't call any official agency for help — what we see is a 100% crooked scheme, nothing else.
It looks as if Szell has made a side deal with Janeway to eliminate the existing fence/courier system. If that is so, Marathon Man boils down to a variation on crime stories about thieves that kill each other over stolen loot. The parts mostly add up and the characterizations range from interesting to brilliant. If the storyline were better organized it would be even more satisfying. Laurence Olivier's villain is a must-see, with  two or three key scenes that remain burned into the memory: "Is it safe?"
---

The KL Studio Classics 4K Ultra-HD + Blu-ray of Marathon Man is yet another prestige Paramount feature given the format upgrade to 4K. It is billed as a 'New HDR/Dolby Vision Master, from a 4K scan of the original camera negative.' The rich, clean image captures cinematographer Conrad Hall's 'enhanced docu' stylings. When Babe jogs (in Central Park?) the Steadicam view takes in lens flare, changes in exposure, whatever. The interiors and star close-ups are as glossy and traditional as Hollywood gets, as I've tried to picture in selected frame grabs.
The Blu-ray disc appears to be from the new encoding. Both discs carry a fact-filled commentary that keeps Steve Mitchell and Nathaniel Thompson very busy — a lot has been written about this film from various egotistical viewpoints. The Blu-ray only has the older featurette-docu items, an original making-of and a reunion talkathon taped years later.
As with William Goldman's comments in his book, it's often what the witnesses don't say that tells us the most about the truth of moviemaking. But we frequently come across a speaker who sounds trustworthy.
Written with a major assist from correspondent 'B.'
Reviewed by Glenn Erickson
---
Marathon Man 4K
4K Ultra-HD + Blu-ray rates:
Movie: Excellent
Video: Excellent
Sound: Excellent 5.1 Surround and Lossless 2.0
Supplements:
DISC 1 (4KUHD):
-NEW Audio Commentary by Film Historians Steve Mitchell and Nathaniel Thompson
DISC 2 (BLU-RAY):
Same audio commentary
The Magic of Hollywood making-of featurette
Going the Distance: Remembering Marathon Man
Rehearsal Footage
Theatrical Trailer
10 TV Spots, 2 Radio Spots.
Deaf and Hearing-impaired Friendly? YES; Subtitles: English (feature only)
Packaging: One 4K Ultra-HD disc and one Blu-ray in Keep case
Reviewed: February 9, 2023
(6874mara)

Visit CineSavant's Main Column Page
Glenn Erickson answers most reader mail: cinesavant@gmail.com

Text © Copyright 2023 Glenn Erickson