We can depend on H.G. Clouzot to find people at their most desperate, at their worst. His updated adaptation of Manon Lescaut dissects the trauma of amour fou AND the hypocrisy, opportunism and political horror of postwar France. Resistance fighter Michel Auclair and provincial tart Cécile Aubrey are lovers caught in a web of vice and treachery, much of it of their own making. Their desperate escape takes them to an inhuman landscape devoid of mercy. Clouzot may pity these characters, but he sure doesn't give them a break.

Manon
Blu-ray
Arrow Academy
1949 / B&W / 1:37 Academy / 105 min. / Street Date February 25, 2020 / Available from Arrow Academy 39.95
Starring: Serge Reggiani, Michel Auclair, Cécile Aubry, Andrex, Raymond Souplex, André Valmy, Henri Vilbert, Héléna Manson, Dora Doll, Robert Dalban.
Cinematography: Armand Thirard
Film Editor: Monique Kirsanoff
Production designer: Max Douy
Original Music: Paul Misraki
Written by Jean Ferry, Henri-Georges Clouzot from the novel by Abbé Prévost
Produced by Paul-Edmond Decharme
Directed by Henri-Georges Clouzot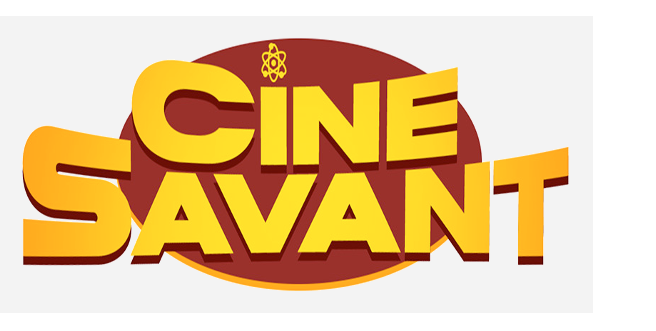 Two weeks ago I reviewed Henri-Georges Clouzot's Quai des Orfèvres, which at least for me felt like an anomaly in the director's work. Most of its characters are halfway decent people, and two or three are truly admirable. That's not in line with the poisonous atmosphere in Clouzot's other, better known pictures, where the view of humanity is anything but pretty: the dog-eat-dog desperados of The Wages of Fear, the helpless victim of desire in La vérité, the cold-blooded killers of Diabolique. For his second postwar picture Clouzot settled into the mindset he would inhabit for most of the rest of his career. Clouzot adapted not the famed Puccini opera Manon Lescaut, but the original 1731 Abbé Prévost novel, The Story of the Chevalier des Grieux and Manon Lescaut.
Given Clouzot's troubles with his fellow Frenchmen when the Germans left, this project seems very personal. Manon updates the Prévost novel to the last year of the war. Accusations of collaboration caused him to lose his carreer for two years, and he was almost jailed. If his wartime film Le corbeau indicted the petty maliciousness of rural France, Manon sees all of postwar Europe as a morally-challenged pit of corruption. The characterizations of this amour fou classic have not been changed, just the context. Unlike most entertainments of 1949, Manon does not present war as an ennobling experience.

Late in 1944, Robert Desgrieux (Michel Auclair of La belle et la bête, Les maudits, Funny Face and The Day of the Jackal) is fighting in Normandy with the uniformed resistance, The Maquis. He rescues the beautiful blonde Manon Lescaut (Cécile Aubry of The Black Rose) from a vindictive mob that that wants to shave her head for dancing and drinking with German soldiers. The two fall madly in love, but Manon has no desire to live simply. Robert is soon struggling to find the money to keep her, even though she's fully capable of leaving him for a better provider. He falls in with crooks, black market thieves and gamblers. The two are for a while taken in by Manon's brother Léon (top-billed Serge Reggiani of Casque d'Or and Le Doulos), a crook with no compunctions against manipulating Robert.
The film's second act, with Robert and Manon entangled in the crime and prostitution of Paris, refutes the notion of a 'better France' in the wake of the victory. Notions of morality and virtue are nowhere to be seen. Yet a romantic fatality prevails. Robert will clearly do anything for Manon, including murder, but his devotion remains complete. Even as she consorts with others, Manon believes she loves her rescuer — and proves it by eventually choosing to stick with Robert when things turn bad.

The 18th-century novel's Manon was accused of prostitution and exiled from Paris to Louisiana. Manon's third act expands the general misanthropy to an international scale, bringing in the specter of the Holocaust. The show actually has a flashback structure, with the first two acts told by the lovers to the captain of a tramp steamer en route to Palestine. Fleeing the law, Robert and Manon are arrested as stowaways. The captain is smuggling a cargo of Jewish refugees bound for Palestine. The lovers end up debarking with the determined group. The finale turns when all are abandoned, alone and isolated, in a forbidding desert.
A major production in every respect, this gloomy drama enjoyed a long shooting schedule, with filming in Nice, Joinville and also in Morocco. The episodes in wartime Normandy, postwar Paris and Palestine all have different looks. The Parisian scenes all look authentic, even though big French productions like this one routinely constructed large exterior sets. The shipboard scenes also seem real. Clouzot doesn't go in for expressionist effects, opting for straight-on realism. The world where our lovers struggle and hide has hard realities that can't be ignored. It's certainly dark, more noir than noir.

It's a toss-up deciding whether Clouzot is condemning all of French society, or if he's saying that the hardships and injustice of the war have turned these particular survivors into selfish materialists. Both have likely encountered every kind of vice during the occupation; see Louis Malle's Lacombe, Lucien. Manon isn't particularly bright, but she knows well how to turn men to her advantage. We have a feeling that she did indeed fraternize intimately with German soldiers — she continues to take favors from men even as Robert tries to provide for her. Every legal or socially acceptable solution to their dilemma means more sacrifice and separation, and is therefore unacceptable.
H.G. Clouzot always surprises us with his individualized characters. The baby-faced Robert suffers through one indignity after another, as he enmeshes himself in seedy deals in an effort to provide for Manon. Michel Auclair doesn't look like a standard hero. He had played a selfish brother in Cocteau's timeless La belle et la bête, and his homosexual thug in René Clément's Les maudits is a murderous menace. Auclair's Robert Desgrieux has survived savage events in what was partially a French civil war. To stay close to Manon he's certainly willing to bend the law.

Cécile Aubry is certainly the kind of woman for whom men willingly destroy themselves — her Manon is a flashy, pouty bonbon with a gleam in her eye. She's oblivious to issues other than her own pleasure and convenience, and is more than willing to trade on her desirability. Is she a wanton tramp, or an innocent reacting naturally to the depressed social conditions?  "My faults will be forgotten, but my love will never die," said Puccini's Manon Lescaut, and Clouzot's Manon stays truthful to that interpretation. Lost and abandoned in the desert, the refugees come upon an oasis, which Manon likens to a Garden of Eden, asking, 'why can't we just stay here forever?'  Be careful what you wish for, they say. She and Robert don't realize that they've sacrificed everything to Mad Love, much like lovers on the run in a Hollywood film noir.
Manon is a potential femme fatale, the outdated notion of a deadly female that entraps and destroys foolish men. The 'put the blame on Mame' game is ageless, and repressive Original Sin factors into obsolete misogynistic fantasies like the perverse Alraune. G.W. Pabst's classic Pandora's Box upended its moralistic source material to argue that Louise Brooks' sexual butterfly is essentially innocent. Josef von Sternberg's The Blue Angel presents Marlene Dietrich's Lola-Lola as not responsible for the men that flock to her 'like moths to a flame,' not even a fool so obsessed that he throws his life away.

Manon is less environmentally deterministic than a Zola story, as Manon and Robert have their freedom and can at least make some choices. But her convenience and his desire to possess her win out. Even as she cheats and deceives, I don't see Clouzot's Manon as a killer female — when things get really bad, she reciprocates his devotion with devotion of her own. When Robert is imprisoned on the ship, she trades all of their valuables to a corrupt crewman, just for the privilege of sleeping with him.
Not long after they reach the desert, we know we're in classic H.G. Clouzot territory: Human Nature Guarantees Hell On Earth. Yet Henri-Georges embraces their newfound state of romantic grace. Were Manon a femme fatale, she'd be blaming Robert for everything and making unreasonable demands. Instead, Robert and his 'worthless object of desire' ascend to a higher level of amour fou delirium.  In the implacable, unforgiving desert, Clouzot achieves a frisson of 'crazy love' usually found in a more fantastic context, like the heavenly intervention at the finale of Fritz Lang's You Only Live Once.
Manon was reportedly a major hit in Europe. Variety reviewed it in Paris in April of 1949, mentioning that newsworthy lawsuits (?) were providing advance publicity. The show reached New York late in 1950, most likely with a few cuts. Variety: "Practically of Hollywood quality, Manon has a 50-50 chance of getting through the censors." Perhaps the 100-minute running time in the IMDB reflects five minutes of deletions — of  'unsavory situations' and hints of nudity.
---

Arrow Academy's Blu-ray of Manon is a dazzler. Before this fine disc I'd seen only murky copies with inaccurate subtitles; this rendering is pristine, as beautiful as the still images we've seen. Paul Misraki's music score is an appropriately alarmist accompaniment, always in tune with the declining fortunes of the star-crossed lovers.
It's great that classic mid-range European movies are finally getting full restorations, as the beauty of their cinematography wasn't always evident. Armand Thirard's images are the equal of his work for Quai des Orfèvres. He would shoot several more Clouzot classics, recreating Central America in the South of France, and going for all-out Guignol horror in a seedy boarding school.
Arrow has found a really interesting long-form docu from 1970, in which H.G. Clouzot is interviewed on the deck of a yacht (!) with friends in attendance (and his third wife Inès?). The interviewer asks the director a variety of questions about literature and film adaptions in general. Clouzot is impressively articulate; we understand why the general run of movie chat would bore him. In a new video extra, Geoff Andrew discusses Manon, covering familiar ground from his perceptive point of view.
Manon might seem overly grim to many, with the lovers joining the forced desert trek of refugees smuggled into Palestine. Clouzot observes the Jews' near-Biblical search for a promised land rather coldly, from the outside. We instead focus on Manon's idyll about a Garden of Eden. Robert and Manon seek escape, only to disappear into an unknown corner of contemporary history. Leave it to Henri-Georges to nail the horror of real Mideastern history, in a way that Preminger's epic Exodus never does.
The protracted finale dotes on unpleasant details. Most any 'tasteful' drama of 1949 would have dodged them with a dissolve or a hasty 'the end' card, perhaps with a text quote to soften the pain. We instead get a finish almost like von Stroheim's Greed, with lovers instead of enemies. Manon proves devoted to Robert, and he'll not have to share her with any other man. The bleak void awaits, but for what it's worth, 'Love' has triumphed.
Reviewed by Glenn Erickson
---

Manon
Blu-ray rates:
Movie: Excellent
Video: Excellent
Sound: Excellent
Supplements: Bibliothèque de poche: H.G. Clouzot, an archival documentary from 1970 in which Clouzot talks of his love of literature and the relationship of the page to the screen; Woman in the Dunes, a newly filmed video appreciation by film critic Geoff Andrew; Image gallery.
Deaf and Hearing-impaired Friendly? YES; Subtitles: English (feature only)
Packaging: One Blu-ray in Keep case
Reviewed: March 8, 2020
(6222mano)

Visit CineSavant's Main Column Page
Glenn Erickson answers most reader mail: cinesavant@gmail.com
Text © Copyright 2020 Glenn Erickson