It's one of the best cop shows of the 1960s! Detective Madigan's police .38 is stolen by a mad-dog killer, forcing him to take extra risks just as more problems personal and professional close in on him. Richard Widmark, Henry Fonda, Inger Stevens and Harry Guardino give sterling performances, and the assured direction of Don Siegel keeps us on edge throughout. Siegel's editing is extra-kinetic, and for warped screen villainy, Steve Ihnat's maniac has no equal.

Madigan
Region B Blu-ray
Powerhouse Indicator
1968 / Color / 2:35 widescreen (Techniscope) / 101 min. / Street Date September 12, 2022 / available through Powerhouse / £15.99
Starring: Richard Widmark, Henry Fonda, Inger Stevens, Harry Guardino, James Whitmore, Susan Clark, Michael Dunn, Steve Ihnat, Don Stroud, Sheree North, Warren Stevens, Raymond St. Jacques, Bert Freed, Harry Bellaver, Frank Marth, Lloyd Gough, Virginia Gregg, Woodrow Parfrey, Conrad Bain.
Cinematography: Russell Metty
Film Editor: Milton Shifman
Visual Effects: Albert Whitlock
Original Music: Don Costa
Written by Henri Simoun (Howard Rodman), Abraham Polonsky from the novel The Commissioner by Richard Dougherty
Produced by Frank P. Rosenberg
Directed by Donald Siegel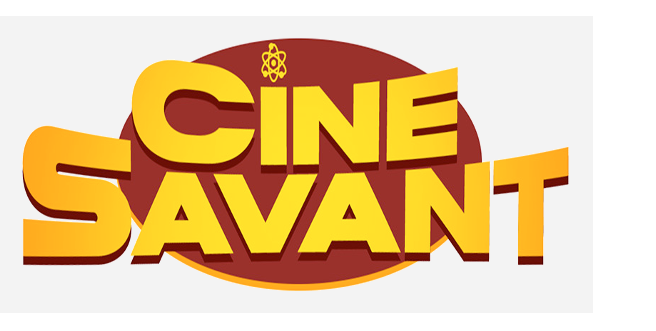 The U.K. outfit Powerhouse Indicator's Region B disc presents the Prime Crime Time New York cop thriller Madigan, which became a game-changer back in 1968. We're keen to take in PI's extras; English pundits often added an objective viewpoint on styles and genres we Yanks take for granted.
On one level Madigan plays like a TV movie elevated by big stars and a wide screen — but it also returns the Urban Cop Saga to the writing sophistication not seen since the 1940s. Some of the budget compromises now seem obvious but back in the day we didn't take notice of such things: Universal promoted the show as cutting-edge quality goods. Its violence felt appropriate for a season of assassinations and civic unrest. One policeman surrenders his gun to a violent criminal, an unthinkable humiliation that becomes an intense personal trial.
Madigan set the tone for two subsequent Don Siegel films that introduced Clint Eastwood to the cop genre. Their Coogan's Bluff and Dirty Harry incorporated harsh spaghetti-western values, but this tale of Detective Daniel Madigan can boast a gritty edge of its own — it knows a thing or two about the politics of police work.

Detectives Danny Madigan and Rocco Bonaro (Richard Widmark & Harry Guardino) experience one awful day. On a routine roust in Spanish Harlem they are held at gunpoint by the unbalanced suspect Barney Benesch (Steve Ihnat). Danny's gun is taken, which puts him in a 36-hour tailspin trying to get it back. Making things worse, Police Commissioner Russell (Henry Fonda) disapproves of Madigan's old-fashioned style of policing and wouldn't mind seeing him fired. Commissioner Russell is himself mired in a crisis of ethics — his top aide Inspector Kane (James Whitmore) is implicated in a corruption case. Also, Russell is doing some serious cheating, cohabiting with his upscale mistress Tricia Bentley (Susan Clark). How can the Commissioner act on others' morals without being a hypocrite?
Danny's marriage is in trouble too — the neglected, frustrated Julia (Inger Stevens) is making unreasonable demands. When Dan needs to stay on task he risks everything by taking Julia to a police ball — where he then must park her with a departmental 'friend' who turns out to be an unprincipled Lothario (Warren Stevens) eager to take advantage of Julia's emotional state. Then the worst happens: while Danny and Rocco turn the town upside down, Benesch murders one policeman and wounds another with Madigan's gun.

Seventeen years after his last credited theatrical screenplay (I Can Get It for You Wholesale), the '40s king of film noir Abraham Polonsky bounced back from the blacklist with a credit on this show. Co-writer Howard Rodman may have been responsible for reorganizing the original novel. Its central character was the Police Commissioner, and Madigan only made it two-thirds of the way through the storyline. The story hook of the stolen police weapon reminded some reviewers of Akira Kurosawa's celebrated classic Stray Dog (1949).
Danny Madigan practices a traditional, benign form of police corruption, by indulging the old-school perks granted New York policemen of rank. He lives above his salary grade because merchants keep him well dressed and restaurateurs comp his meals. It's likely that his rent is low, too — civilians like having a friendly personal connection to the law.
The real corruption takes place in the rarified air of city politics. When not attending lame luncheons Commissioner Russell is bombarded with headaches — corruption scandals he can't overlook and political pressure from special interests, like the dedicated social activist Dr. Taylor (Raymond St. Jacques). Russell is no salt of the earth family man as in TV's Blue Bloods, but a patrician celebrity in a penthouse apartment. His relationship with Tricia Bentley would surely provide leverage for his foes at City Hall.

Neither the private morals of Commissioner Russell nor those of Danny Madigan would likely hold up to public scrutiny. When things are too hot at home, Danny will crash with an old girlfriend, Jonesy (Sheree North). But his side of the relationship is genuinely platonic — he fends Jonesy off with the oath that he loves only Julia, and he means it. It's to Widmark and North's credit that those scenes are even a little bit believable.
Danny and Bonaro weed through colorful informants in standard cop show fashion: Harry Bellaver's punch-drunk ex-boxer, Michael Dunn's informal snitch. Young punk Hughie (Don Stroud) eventually comes forth with an important assist. Many of these scenes were filmed on NY city streets but quite a few utilize Universal's back lot, and look it. We Californians didn't notice but New Yorkers probably cried foul. Matte artist Albert Whitlock's expert painted additions to shots filmed in downtown Los Angeles aren't at all easy to spot.
Madigan understands that Less Is More: it seethes with violence even though its actual intense action is very limited. Barney Benesch's crazy threats of chaos color the whole movie. The trigger-happy Benesch easily out-guns a pair of sharp cops that spot him on the street. This is the movie for actor Steve Ihnat. He had played a crucial role in Arthur Penn's equally violent The Chase but was seen mostly in TV shows and small parts in pictures like In Like Flint and Hour of the Gun. We remember him warmly from a fine two-part Outer Limits show, The Inheritors.

Back in film school we obsessed over the editing of recent violent movies, from Bonnie and Clyde through The Wild Bunch. Did fancy angles, quick cutting and slow motion effects make mayhem more horrible, or did they just glamorize it?  Critics noted the shocking effectiveness of Madigan's final shoot-out, which centers on four or five jarring, short reverse-angle cuts of two men in a claustrophobic apartment kitchen, holding two guns each and blasting away at each other at close range. More than twenty gunshots are exchanged in about eight seconds. If they had held their guns sideways, the entire crime filmography of John Woo would have been rendered unnecessary. Editor Milton Shifman came from the TV show The Naked City, as did much of Madigan's creative personnel, but we have to think that former editor and montage expert Don Siegel had a hand in cutting the scene.
Forget 'balletic' slow motion: these fast cuts are purposely ragged and jumpy. We barely know where we are, and it's all over in a flash. In 1968 it felt like someone had kicked us. The seven or eight rapid cut-backs in Benesch's narrow kitchen might as well substitute splices for bullets impacting — Danny and Benesch are slammed down by pure action cinema.
Richard Widmark should have gotten a career jolt from this superior, well received show. He'd be excellent a couple of years later, in the mis-judged but interesting The Moonshine War. The talented Inger Stevens hadn't long to live; her feature film career was 13 short years of sensational work in mostly unworthy movies with little opportunity to bloom: Firecreek,  A Guide for the Married Man. Julia Madigan's traumatic final confrontation with Henry Fonda's character is perfect, especially when we learn that Ms. Stevens had to play it cold, on her first day of filming.

Henry Fonda gets second billing but fully realizes that he's part of a larger ensemble. His reserved, un-charismatic Commissioner serves as a judgmental backstop against which Madigan finds himself wanting. Of the other major roles, James Whitmore and Susan Clark are just adequate, while Sheree North brings something special to her 'Jonesy.' The always-exceptional Harry Guardino takes the task of sidekick support several steps beyond the norm, making the Madigan-Bonaro teamwork feel natural and convincing. Guardino never let a film down; his oddly-conceived Barabbas is a standout back in Nicholas Ray's King of Kings. I've already extolled Steve Ihnat's eccentric, frightening villain. Who else could impart such deranged power — from OFFSCREEN — to Barney Benesch's line delivery:
"Well what are you waiting for, BO-NAR-O?! You and Madigan LOST YOUR NERRRRVE?!"
One attempt to present Madigan as something of a tough guy feels a bit forced. He and Bonaro harass an uncooperative secretary (Virginia Gregg) almost as badly as had Lee Marvin back in Siegel's The Killers. But potential clichés are repeatedly avoided through strong direction and forceful dramatics. Danny Madigan rushes into battle in an alley, as bullets rain down on an army of cops. Eager to engage one-on-one with Benesch and get back in Commissioner Russell's good graces, Danny tosses aside the body armor that was apparently considered an optional precaution:  "The hell with these vests!"  It turns out to be a rash decision.
---

Powerhouse Indicator's Region B Blu-ray of Madigan is a solid encoding of one of Don Siegel's best pictures. It's not listed as a new transfer, yet on my monitor it holds together better than my memory of an earlier Blu-ray copy — the rear-projection scenes have a more natural look. Most of the stage interiors are not visually distinguished — barely more thoughtful than high-key TV work. The New York location shoots are excitingly real, and the substitute L.A. street scenes at the conclusion will only look wrong to New Yawkers … we Angelenos know zilch about such NYC details. Only the backlot daytime scenes disappoint, with the same Hollywood extras strolling by and the same picture cars driving in circles.
The original Techniscope (half-frame) cinematography looks good, although we wish that Universal had never gone in for that cost-cutting measure. The film's indelible image is of Richard Widmark's grimace as he charges forth with both guns blazing — I remember a film magazine that studied that final shoot-out scene cut-by-cut, noting that some of the shots were just 5 frames in duration. Style-wise, the violence had a new edge as well. Widmark and Guardino's postures and gestures when preparing for battle, guns out and hands at the ready, exemplify the difference between noir-era ritual and a more modern 'improvised' personal style.
IP's disc is Region B locked; I need to be redundant in warning U.S. buyers that it won't play in standard U.S. players.

The extras aren't many but they're very pleasing. The flat, pan-scan Super 8 digest version included (17 minutes) uses the letterbox formatting by which the title sequences for Universal's Techniscope pictures were shown on TV, adding little scroll embellishment at the top and bottom of the frame.
A special treat is a 7-minute French interview with Richard Widmark from the set of Against All Odds — we realize that Widmark's mild 'chortle laugh' is part of his normal speech pattern. An isolated Music & Effects track lets us appreciate Don Costa's excellent music score. It only sounds like 'TV music' because so many '70s TV shows seemed to imitate it.
Barry Forshaw and Kim Newman give Madigan its due — this commentary is not one of their genre rambles 'making it up' as they go along. Newman has read the original book The Commissioner, which allows the two of them to augment their appreciation of the film's director, writers and its exceptional cast with a close analysis of its look at police corruption. The commentators appreciate that the film belongs in the pantheon of cop shows. They end with the admonition that fans that like Dirty Harry need to see this one too.
IP also includes an insert booklet with their usual pertinent text extras — an essay by Elena Lazic, an interview with Don Siegel and an excerpt from his autobiography. Siegel may not go into great depth on every film, but he convinces us that he's telling the truth — something fairly rare in Hollywood autobios.
The cover art makes use of an alternate, racier poster style than we remember from the film's initial release. Madigan codified the 'Universal look' for TV shows to follow, right down to the typeface of the main titles.
Reviewed by Glenn Erickson
---
Madigan
Region B Blu-ray rates:
Movie: Excellent
Video: Excellent
Sound: Excellent
Supplements:
Audio commentary with Barry Forshaw and Kim Newman
French TV interview with Richard Widmark (1983)
Super 8 cutdown version
Isolated music & effects track
Original theatrical trailer
Image gallery
Illustrated 36-page booklet with an essay by Elena Lazic, an archival interview with Don Siegel, an extract from the director's autobiography, and an overview of contemporary critical responses.
Deaf and Hearing-impaired Friendly? YES; Subtitles: English (feature only)
Packaging: One Blu-ray in Keep case
Reviewed: August 19, 2022
(6780madi)

Visit CineSavant's Main Column Page
Glenn Erickson answers most reader mail: cinesavant@gmail.com

Text © Copyright 2022 Glenn Erickson