The true breakdown of society appears to have begun in Australia around 1979, when George Miller made this berserk extrapolation of every toxic futurist prediction on the books. Out on the open road the only thing saving society from horrifying motorized gang violence is a corps of equally crazed patrolmen in their interceptor vehicles. With this picture Mel Gibson went from zero to ninety on the star-meters, even though U.S. distribution fell to the failing American International Pictures. Kino gathers up the best existing extras, and includes audio mixes in two separate languages — incomprehensible Australian and marginally understandable Australian. With the non-stop action on screen, who cares?

Mad Max
Blu-ray
KL Studio Classics
1979 / Color / 2:35 widescreen / 93 min. / Street Date November 24, 2020 / available through Kino Lorber / 29.95
Starring: Mel Gibson, Joanne Samuel, Hugh Keays-Byrne, Steve Bisley, Tim Burns, Roger Ward, Lisa Aldenhoven, David Bracks, Bertrand Cadart.
Cinematography: David Eggby
Film Editor: Cliff Hayes, Tony Paterson
Original Music: Brian May
Written by James McCaus, George Miller
Produced by Byron Kennedy, Bill Miller
Directed by George Miller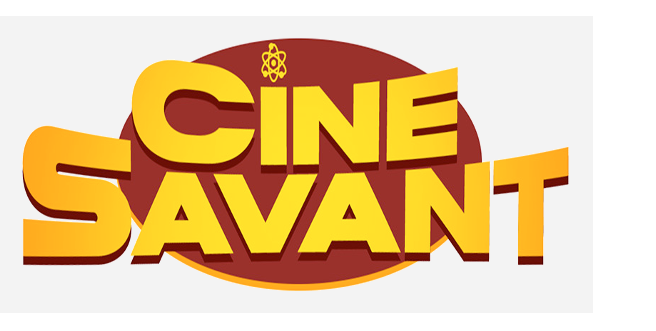 Talk about a franchise with legs, I mean, wheels!  Tough guy highway patrolman Max Rockatansky has seen duty in George Miller's original extreme-action thriller, in the extravagant, exquisitely filmed motor mayhem of the follow-up Mad Max 2: The Road Warrior, and a second direct sequel that wasn't quite as impactful (but that did give us Tina Turner belting out We Don't Need Another Hee-row!). A full twenty years later the all-action 3-D colossus Mad Max: Fury Road introduced a new Max, Tom Hardy. Many still deem that series entry to be the best action thriller ever made.  Miller's next franchise entry Furiosa is apparently a go project at Warners, for post-apocalyptic post-pandemic theaters.
Warners shared in the international distribution of the original Mad Max but passed on the U.S. rights, perhaps due to the Australian show's lack of an established star. You can't call 'em all, as one might say. American International released it here as they would an average down-market action thriller. Perhaps that accounts for the unappealing artwork seen in the States. The movie itself was like nothing we'd seen before.

Forty years later there must be many fans of the franchise that haven't seen this amazingly efficient low-budget original. It really opened our eyes back in 1979, especially when it landed on the new cable television channels soon thereafter.
To see Mad Max when new was to experience real culture shock. George Miller's garish, stylish, amped-up, dash of poetic mayhem was 'really out there' — my first reaction was that the show was so extreme, it felt like an Ultra-Violent entertainment from A Clockwork Orange, brought back in a time machine from a more violent cinematic future. The faster pace, sharper blasts of music and ultra-hyped visuals were far beyond the norm for '70s action cinema. The only respite is a bit of domestic relaxation at the beginning of the third act, and it's there only to set up a grim tragedy / revenge mechanism. Mad Max predicted a future of ever- more violent entertainment.

This first roadkill epic is pre-apocalyptic, taking place just as society seems ready to implode from sheer dysfunction. Max Rockatansky (Mel Gibson) and Jim Goose (Steve Bisley) are highway patrolmen in a futuristic Australia in which law and order have collapsed. Roaming gangs of colorful but merciless pirates rule the long, featureless highways of the outback. Our cops soon fall into a personal feud with the Toecutter (Hugh Keays-Byrne) and his revolting gang of violent, perverted motor maniacs. Police superiors give little support, leaving the 'interceptors' to become fixated on personal vendettas. Max's sense of fairness — and possibly his mental balance — give way after the Toecutter's gang target Goose, Max's wife Jessie (Joanne Samuel) and their little daughter.
Horror films and graphic novels upped the ante for visceral & graphic content in the '70s, a trend that the action film finally caught up with in ex-doctor George Miller's Mad Max. Cars don't just crash, they splatter all over the highway in wrecks that look unnervingly out of control. The creative car mounts seen in Steven Spielberg's Sugarland Express (themselves inspired by Frankenheimer's Grand Prix) give the viewer a hubcap's POV of high-speed highway mayhem. The hurtling vehicles come together like asteroids colliding in space, on well-maintained Aussie roadways that blur into infinity.

Spectacular action scenes are paced throughout Mad Max to guarantee a maximum of violent tension. This original still thrives on the exploitative, magnetic appeal of a violent auto wreck. It gives the impression that, good gawd, it looks like people had be getting maimed during the filming. The show's reputation was superceded only by its much more expensive sequel. Mad Max 2 upped the ante for violence and constant jeopardy, in a stylized post-apocalyptic landscape.
Budgeted at only 200 thousand dollars, Mad Max keeps its tension going in the non-action scenes as well. Max interacts with his vigilante-minded highway patrol buddies and explores an edgy relationship with his wife. The Toecutter gang carries out its warped, obscene activities more or less like Marlon Brando's bikers in the old The Wild One, only with the exploitative nastiness dialed up to Nine. Nowhere near as stylized as the outrageously motorized gang led by Humungous in Mad Max 2, these biker baddies are fed only by sadism, sex and violence. They have names like Mudguts, Clunk, Daibando, and Starbuck, and affect flashy costumes mixing punk styles with leatherboy fashions of the '60s. The Toecutter buries their previous leader Nightrider in a solemn ritual. He keeps his minions in line with a variety of intimidations, including sexual bondage.
Writers Miller and James McCause keep things simple. Society just isn't functioning well out in the hinterlands, and the savage tribal group pictured here worships the general breakdown. The parasites feed off the remaining straight society that they need for food and fuel. Mad Max is exploitation but of a rather pure kind. We get no civics lessons, just a head-on battle between the anarchy of the bandits and the repressive counterattack of Max and his fellow road cops.

The performances are pitched at a level of hype to match the all-exclamation-point pitch of action comic books. Everybody screams. Max's comrades express their feelings by smashing things and each other. The acting is high-genre-mimetic. The cops don't know how to talk without shouting. The hopped-up killers jump from screaming rage to whining tears at the turn of a steering wheel. Mel Gibson made his mark and started his climb to stardom by simply looking like a handsome bruiser with a hint of sensitivity in his eyes. Everyone else fulfills his one-note characterization with gusto.
The direction constantly pushes the excitement a bit beyond what's expected. Miller and his cameraman inject graphic dynamism into every setup. The wide angle lenses exaggerate the sense of depth. Any forward movement toward an actor throws his nose into our faces. Miller uses lighting effects boldly and expressively, holding nothing back. The strongest moment is a smash move into Max's tortured eyes when he beholds his burned buddy on a hospital bed. A stylized lighting change cues a crash of music and a smash-zoom into Max's staring, tortured eyes. At the finale, a special makeup shot gives us a subliminal flash of a villain's eyes popping out of his head, a cartoonishly graphic visual effect.

Special mention must be made of other editorial flourishes. Scenes fade in and out abruptly, rushing new content onto the screen, as if the show were tailored for viewers with ADD. Editors Cliff Hayes and Tony Paterson give us strange, artistic dissolve transitions. More than once the screen withdraws from extreme violence, substituting a weird feral image of a bird of prey. Automobile mayhem plus poetic imagery create eccentric visual contradictions.
Where did the fun of Road Mayhem cinema begin?  1958's Thunder Road probably initiated the subgenre. Even if it now looks like a fossil with its slow passages and rear-projected driving scenes, Robert Mitchum's lonely-road epic has the right spirit. That show wasn't eclipsed until the car chase in Bullitt, which itself was outdone by the sheer volume of hairy car action in 1974's Gone in 60 Seconds.
The Australian Mad Max and its first sequel hijacked the 'road' picture away from us Yanks. Popularity-wise, the trophy didn't return to American soil until 2001's The Fast and the Furious. That series' CGI 'action' soon became as ridiculous as a Road Runner cartoon.
The immediate appeal of Mad Max is its no-fakery high risk stunt action. It revels in gear-grinding tension and hairy crashes, but also evokes the same sense of open-road drifting pioneered in Robert Mitchum's moonshine epic. By the end of the show Max is a loner attuned to the highway and a misfit everywhere else. We love the moody close-ups of Mel Gibson on the highway, his face blurred by light and the windshield reflecting the passing road. As only a good genre movie can, Mad Max evokes a forward-looking alienation and melancholy.
---

The KL Studio Classics Blu-ray of Mad Max brings back the original thriller in a clean, sharp encoding with several audio choices and a swarm of extras.
The disc retains the original Australian dialogue track. In their original dialects, with their voices matching their mouths, the cop characters come off as more interesting and human, more 'natural' actually than the comic book characters of The Road Warrior. But keep those subtitles handy. We may not fully understand the specific obscene jargon being spoken, but we get the message.
The older docus are slick and informative, but tend to be laden with film footage that's a spoiler if you've not seen the film, and redundant if you have. Original crewmembers Jon Dowding, David Eggby, Chris Murray and Tim Ridge provide a commentary track that betrays their excitement filming this thing when they were young and very, very reckless. The Mel Gibson career piece is celebrity fluff concentrating on his beginnings in Australia. It glosses over superstar story chapters that can't be illustrated with MGM properties. Various testimonial interviewees fall over themselves to say how beautiful a young man Gibson was.
My favorite item this time out is a new half-hour talk with director Miller. It's presented in 'Covid-Vision' — in other words, it's a not-so-hot Zoom encoding with Miller facing his desktop computer. It's still a fascinating talk, as Miller lays out most of the story of the making of the picture in one burst of energy. The money to make the movie was hard to scrape together; he has nothing but praise for his producer Byron Kennedy. Miller tries to explain how his own medical experience working emergency rooms segues with the highway injury gore in the movie, but it's difficult for us civilians to understand — I guess doctors like the same crazy things in movies that the rest of us do.
A 4K Ultra-HD disc is being released day and date with the Blu-ray.
Reviewed by Glenn Erickson
---
Mad Max
Blu-ray rates:
Movie: Excellent
Video: Excellent
Sound: Excellent Australian 5.1 Surround & 2.0 Lossless Mono; U.S. English Dubbed 2.0 Lossless Mono
Supplements: Road Rage: New interview with director George Miller; Interviews with Mel Gibson, Joanne Samuel & cinematographer David Eggby; Audio commentary with art director Jon Dowding, cinematographer David Eggby, special effects man Chris Murray, moderated by filmmaker Tim Ridge; Featurettes Mel Gibson: Birth of a Superstar & Mad Max: The Film Phenomenon; Trailers from Hell commentary trailer with Josh Olson; Trailers, TV Spots, Radio Spots.
Deaf and Hearing-impaired Friendly? YES; Subtitles: English
Packaging: One Blu-ray in Keep case
Reviewed: November 7, 2020
(6385max)

Visit CineSavant's Main Column Page
Glenn Erickson answers most reader mail: cinesavant@gmail.com

Text © Copyright 2020 Glenn Erickson
Here's Josh Olson on Mad Max: