What a Halloween treat!  Karl Freund stopped directing after this classic, which is a shame — it's German expressionism's most exciting foray into classic Hollywood horror of the '30s. Peter Lorre is incredible as Dr. Gogol, making himself as creepy and repulsive as possible while retaining a giddy audience sympathy. It's Grand Guignol all the way — macabre, funny and irresistible. The screenplay toys with uncomfortable Body Horror and psychological weirdness; Colin Clive must contend with becoming the recipient of murderous hands. Frances Drake is the beauty that drives Dr. Gogol mad, and comedian Edward Brophy is a highlight in a non-comedic scene. "I have conquered science. Why can I not conquer love?!"

Mad Love
Blu-ray
Warner Archive Collection
1935 / B&W / 1:37 Academy / 68 (86) min. / Available at Amazon.com / Street Date October 19, 2021 / 21.99
Starring: Peter Lorre, Frances Drake, Colin Clive, Ted Healy, Sara Haden, Edward Brophy, Henry Kolker, Keye Luke, May Beatty, Billy Gilbert, Edward Norris, Ian Wolfe.
Cinematography: Chester Lyons, Gregg Toland
Art Director: Cedric Gibbons
Film Editor: Hugh Wynn
Original Music: Dimitri Tiomkin
Written by P.J. Wolfson, John L. Balderston adapted by Florence Crewe-Jones, Guy Endore from the novel Les mains D'Orlac by Maurice Renard
Produced by John W. Considine Jr.
Directed by Karl Freund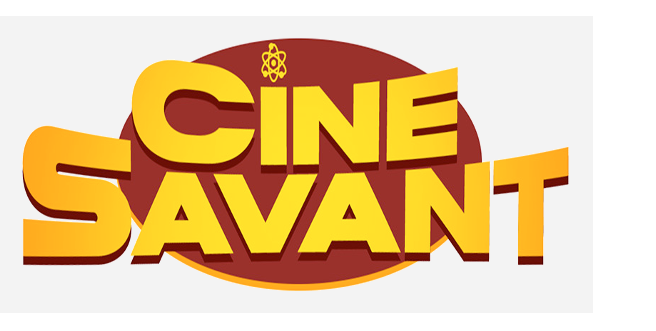 Mad Love is legendary stuff, a horror original despite being a direct adaptation of a story filmed as a silent movie. The screenplay filters everything through the notion of Grand Guignol and wrong-headed obsessive love. Peter Lorre's bald genius is the definition of the dangerous egghead: Dr. Gogol's name points to Lorre's googly eyes, and his genius is matched by an emotional unstability expressed in profoundly melancholy statements.
Lorre arrived here heralded as a performing genius but Hollywood was strapped to figure out what to do with him. U.S. audiences had heard of Peter Lorre but likely weren't ready for such a creepy characterization; perhaps he should have held out for a different kind of movie for his first Hollywood effort. Serious horror was seriously outré in 1935, for Mad Love bombed and promptly disappeared into the vault. Since that time, was it not screened much, or shown on TV?  I didn't catch up with it until the 1980s, and then only in a few film clips integrated into John Huston's Under the Volcano. Despite a lack of enthusiasm by fans seeking more outrageous monsters, it's an amazingly rewarding horror show, one of the best ever.
It's a delirious macabre love story. In his first American film Peter Lorre puts everything he has into the twisted Dr. Gogol. Was Lorre not yet 100% fluent in English?  If so, it adds to his creepy line deliveries. The bad rap given cameraman-turned director Karl Freund — even by encyclopedian Phil Hardy — is mystifying. This is actually an inspired job of direction. To my mind this chiller and Freund's moody and slow-paced The Mummy conjure up genuine uncanny chills. Freund retreated to camera work, which is a terrible shame.

Weird tragedy strikes the famous and talented couple. Grand Guignol star Yvonne Orlac (Frances Drake) quits the stage to be with her husband, concert pianist Stephen Orlac (Colin Clive). This upsets her most faithful fan, surgeon Dr. Gogol (Peter Lorre), a social misfit who tends to repel people. As weak compensation, Gogol purchases the theater's wax effigy of Yvonne. When Stephen's hands are mangled in a train wreck Yvonne begs Gogol to save them. Gogol does this by substituting the hands of Rollo the Knife Thrower (Edward Brophy), a murderer who has just been guillotined. All goes well until Stephen discovers that his unfamiliar new hands are useless on a piano … but unusually adept at handling cutlery. As the despondent Orlac grows bitter and resentful, Gogol becomes deranged by his renewed contact with Yvonne. He pursues a diabolical scheme to have her for his own. Gogol's deception is so horribly cruel, it drives him into fits of giddy delirium.
The screenplay for this highly eccentric shocker is a catalog of Germanic silent horror themes. It revels in the kind of expressionistic angst that in American horror is often limited to window dressing. The eccentric pattern is established from the first, when a fist smashes the last of the main titles, written on a frosty windowpane. The story's mix of theater and reality begins with a recreation of the famed Le Théâtre du Grand-Guignol of Paris. Playing a woman tortured for love, the actress Yvonne screams on stage. In the shadows of his box seat, all but hiding behind a curtain, her celebrity fan Gogol nearly faints with excitement… tortures and guillotine executions arouse him.
1930s horror is overpopulated with shrinking violets waiting to be carried off by the monster, a 'given' that makes wisecracking reporters like Glenda Farrell a refreshing break from the norm. Frances Drake's Yvonne Orlac is strong and independent; she refuses to be a passive love object. She openly admits that she has traded on Doctor Gogol's obsession to save her husband's hands. Gogol is adrift in his own erotic (erotic-sadistic?) fantasies, so it's no wonder that he misinterprets her gratitude. When he eventually declares his love loudly and directly, Yvonne doesn't faint but instead slaps his face. It's Gogol's worst nightmare: "I have conquered science. Why can I not conquer love?!"
How many classic horror actresses found themselves being used like décor, just to scream or to breathe heavily in cutaways?  Ms. Drake and Karl Freund one-up Michael Curtiz in The Mystery of the Wax Museum: in addition to playing Yvonne, she 'stands in' for the wax statue of herself, without betraying a single flinch or eye-blink.
Peter Lorre leaps into this bizarre character, transforming himself into a spider-like ghoul just by shaving his head and finding ways to accentuate his bulging eyes. Dr. Gogol's most outrageous outbursts come across as sincere and profound. Lorre makes oddball quotes and forced classical illusions entirely believable: "One always kills the thing one loves." "Galatea! I am Pygmalion!"
Was Gogol driven mad by amorous rejection, or was he crazy from the get-go?  Gogol's surgical brilliance has made him a celebrity arbiter of life and death. Yet he seems genuinely warped. His schizophrenic nature is expressed in his gentle care for a child with a spinal injury — until thoughts of Yvonne intrude, and he becomes oblvious to anything else.
It's curious how likeable is Colin Clive's Stephen Orlac. Clive's thoughtless Henry Frankenstein gets off too easy at the climax, what with his criminal neglect for his creation. Clive's Orlac is given a warm off-screen introduction on the radio ("Cough – cough."). He's grateful for having his hands saved; when things go bad we stay on his side.
Orlac's intuition that his new hands are alien objects feels 'proto-Cronenbergian,' as expressionist Body Horror. That hands have muscle memory is very true; how often do we find that our fingers remember how to perform some little articulate task independently of our conscious thought?  That Orlac has inherited Rollo's knife-throwing skills is fantastic, yet it carries a strange logical credibility. Of such things are superstitions born.

Colin Clive had big hands to begin with and clever makeup scars and other exaggerations give them the appearance of a gross mismatch. We think of Karloff's spliced-on hands in Frankenstein, and Donald Sutherland's clumsy oversized hands in The Day of the Locust. Mad Love brings in other weird psychological interpretations, such as the Freudian "Orlac and Son" sign over Stephen's father's antiques store, with "Et Fils" crossed off.
Detractors of Hitchcock's Vertigo often complain that 'nobody would set out to murder somebody that way.' Gogol's plan to 'win' Yvonne for himself is pure delirium: he thinks that when she's a penniless widow, she'll be compelled to fall in love with him. The film's most uncanny set piece is Stephen Orlac's interview with a hissing, caped man who identifies himself as one of Gogol's grafting experiments. →  This surgical construction has metal hands, and a thick brace where his head has been reattached to his body. The grotesque half-metal man pushes Stephen over the edge, so to speak; he's already obsessed with his own transplanted hands. Dr. Gogol can restore a severed head, and he's apparently invented robotic limbs, too. (Question: were those chrome hands and forearms re-used for some other fantasy, perhaps a Republic serial?)
After many viewings, the other scene in Mad Love that still feels fresh and affecting is Rollo's march to the guillotine. ↓  This brief performance is especially touching because we already love Edward Brophy as a wisecracking comedian. With the pale morning light on his face, the condemned Rollo is humbled but not demoralized: "Everybody gets it in the neck sooner or later."  Ted Healey's friendly "see ya later" patter with Rollo is all the more poignant. Brophy's death walk is more affecting and a lot less complicated than Charlie Chaplin's final moments in Monsieur Verdoux.

Some fans that don't like Mad Love fault Ted Healy's wisecracking reporter Reagan, an obnoxious Yank in Paris mostly tolerated or ignored by the locals. I have no problem with Reagan, who is perhaps patterned after Lee Tracy in Doctor X. Reagan doesn't distract us too much from the macabre events around him. He also plays several funny scenes with Françoise, Gogol's batty housekeeper (May Beatty). Their banter confuses a corpse with a wax figure, serving nicely to keep the mystery particulars in suspense. Healy's Reagan clearly knows what a pain in the tail he is. His sincerity peeks through when he talks to poor Rollo, dropping the newshound patter.
The film wears its expressionism is on the surface. The story progression is as jarring and confrontational as that of Charles Laughton's The Night of the Hunter. The sets are lit for psychological impact, from Dr. Gogo's prep room with its accusing mirrors, to the fist-in-the-window title, to the weird shadows. Several excellent, well-designed montages are included in the mix, with semi-abstract superimpositions.
And what about Dr. Gogol's cockatoo housepet?  The white bird begs to be a symbol of something — Gogol's madness?  A score of shots frame the bird flitting around Gogol's salon, contrasting with the static wax statue of Yvonne, the one that the dotty Françoise believes can come to life. When it perches on her shoulder we may be reminded of imagery in Franju's Eyes Without a Face. Did Orson Welles source Citizen Kane's screeching cockatoo punctuation-transition from this film?  Could Welles have seen Mad Love while reviewing the work of Gregg Toland, as Pauline Kael suggested?
Several motifs converge at the wonderfully precise climax, stacking one clever surprise atop another. The screenwriters make a joke of parallel cutting — just as Yvonne's murder seems imminent, the police chief instructs his driver to slow down. Instead of collapsing in self-pity Stephen Orlac reasserts his status as the good-guy hero. The finish is a whirlpool of doppelgängers, haunted organ-playing, manic death pacts and crazed cockatiels. Stephen's murderous new hands turn out to be a blessing in disguise.
We're told that Mad Love couldn't get arrested when it was new. Perhaps audiences of 1935 were far removed from the joke about the Man of a Thousand Faces: "Don't step on it, it might be Lon Chaney!"  Having had little prior exposure to Peter Lorre, they may have looked at his Dr. Gogol and thought him pale and disgusting, like something found under a rock. Happily, Lorre found steady work as supporting eccentrics and in ethnic roles. He made his mark in film noir and in later horror, often in a comic mode. Mad Love's bona fide weirdness is apparently still not for all tastes.
---

The Warner Archive Collection Blu-ray of Mad Love improves on what was already a good quality WB DVD from way back in 2006. The image is in great shape, and the audio is crystal clear, accentuating Peter Lorre's every half-whispered, hissed line of dialogue — and an early film score from Dimitri Tiomkin.
This new scan is actually a bit different from what we've seen before. An original text card up front assures us that the Production Code has passed the picture. That's followed by a few seconds of black and a vocal disclaimer warning us that we may be shocked by what we are about to see. If not lifted verbatim from the prologue to Frankenstein, the text is very close.
Like MGM's maudit shocker Freaks of three years previous, we're told that Mad Love was severely cut just before release. The IMDB lists five actors as appearing in deleted scenes, including Isabel Jewell. Phil Hardy's 1986 Encyclopedia of Horror Movies said that Freund's movie was at one time almost twenty minutes longer. If so, what could the extra content have been?  Happily, the answer comes in Steve Haberman's well-researched commentary.
Steve Haberman digs into the book source and the previous German Conrad Veidt version. We also get Haberman's Peter Lorre imitation, a commentary hazard normally limited to Vincent Price movies. No matter, Haberman tells us that Gregg Toland worked on the film for only a few days. He confirms that before cuts the show was 86 minutes in duration.
Haberman also explains what some of the deleted scenes were, which makes his contribution valuable indeed. The two main sequences jettisoned sound like sure-fire censor bait. We were apparently meant to see Rollo's corpse in Gogol's surgery, with the same neck brace seen later. And Stephen Orlac's father (Ian Wolfe) apparently had a scene with a prostitute, played by Isabel Jewell. Maybe producer John W. Considine Jr. pulled a 'Jon Davison' with those scenes, giving the Production Code something to throw out, so more essential horror scene could remain intact.
The original trailer has always been a favorite. A title quotes Charles Chaplin calling Lorre the world's greatest actor, as also reported by 'Whitney Williams' in this August 1935 issue of Silver Screen magazine (Thanks to Gary Teetzel). Slouched in a chair, Lorre takes a phone call from a slinky female admirer. When she compliments him, Lorre rolls his eyes hilariously. He sounds a little shaky with his English line delivery, but that may have been on purpose — the trickster Lorre could have been playing a game of his own. We've read a great many descriptions of Lorre as eccentric and playful and sometimes a pain in the tail, and we wish there were more opportunities to see him flex his comedic talent. He comes off as real joker.
Reviewed by Glenn Erickson
---
Mad Love
Blu-ray rates:
Movie: Excellent
Video: Excellent
Sound: Excellent
Supplements: Commentary by Steve Haberman, original trailer.
Deaf and Hearing-impaired Friendly? YES; Subtitles: English (feature only)
Packaging: One Blu-ray in Keep case
Reviewed: October 23, 2021
(6566mad)

Final product for this review was provided free by The Warner Archive Collection.
Visit CineSavant's Main Column Page
Glenn Erickson answers most reader mail: cinesavant@gmail.com

Text © Copyright 2021 Glenn Erickson
Here's Rick Baker on Mad Love: