The Cuban masterpiece has been restored, and is now viewable on the Martin Scorsese's World Cinema Project 3 boxed set. Humberto Solás' nearly 3-hour national epic revisits two earlier revolutions to tell the stories of  three Lucías. The first Lucía is entangled in the war of independence against Spain, and the second opposes the gangland-era despot Machado. The third contemporary Lucía faces a different challenge to revolutionary progress. The show uses several styles to span the years — the women change, but their independent spirit remains constant.

Lucía
Blu-ray
The Criterion Collection 1045
1968 / B&W / 1:66 widescreen / 160 min. / Included in Martin Scorsese's World Cinema Project 3 / available through The Criterion Collection / Street Date September 29, 2020 / 98.99
Starring: Raquel Revuelta, Eslinda Núñez, Adela Legrá, Eduardo Moure, Ramón Brito, Adolfo Llauradó.
Cinematography: Jorge Herrero
Film Editor: Nelson Rodríguez
Original Music: Leo Brouwer
Costumes: Maria Elena Molinet
Written by
Produced by Raul Canosa, Camilo Vives for ICAIC
Directed by Humberto Solás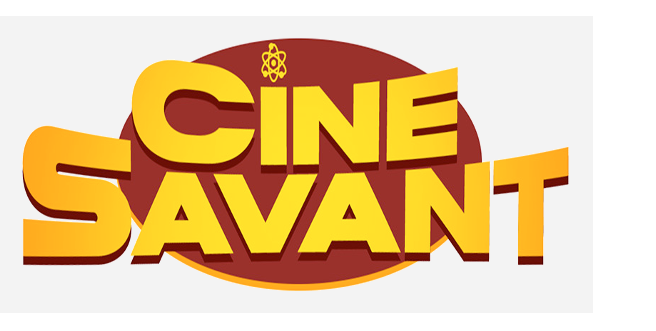 My first exposure to Cuban film was in a class about documentaries at UCLA. There we saw a furious agit-prop piece, a montage of war footage of the failed Bay of Pigs invasion with Fidel leading the counterattack and the corpses of the defeated insurgents, together with images of Ho Chi Minh and graphic text slogans: "Patria o muerte!" Easing my impression somewhat was a FILMEX showing of Tomás Gutiérrez Alea's excellent Memorias de subdesarollo, along with another more predictable drama about U.S. agents attempting to sabotage Cuba's agricultural progress. Long ago I asked James Ursini what special titles I should be looking out for. He told me that Humberto Solás's Lucía was the best and most beautiful Cuban movie he'd seen to date.
Thanks to Criterion's Martin Scorsese's World Cinema Project 3 we are finally able to see Lucía in a fully restored presentation. It's an epic-length portrait of the revolutionary legacy of Cuban women in three eras of struggle. Señor Solás' three actresses vibrantly portray the continuity of the human spirit.

Each story follows a woman in love in a different revolutionary epoch. 1895. The first Lucía (stage actress Raquel Revuelta) is from a proud family with agricultural property in the country. She spends her time with her upscale friends, trading gossip while fretting about the lack of acceptable beaus. The revolution against Spain has made men scarce, and Lucía's own brother Felipe is in the hills with the rebels. Then Lucía meets the romantic Rafael (Eduardo Moure), who rushes her into a whirlwind affair. A local madwoman delivers a cryptic warning about Rafael but it has no effect — Lucía is in love and is willing to throw everything to the wind.

1932. The second Lucía (Eslinda Núñez) is a middle-class daughter in a provincial town and works in a tobacco factory. She reunites with Aldo (Ramón Brito), who has joined a group of educated young men engaged in revolutionary action against the corrupt Machado regime. Lucía abandons her home life to become Aldo's lover and live with him in hiding. The fall of Machado doesn't mean an end to trouble. All of Aldo's rebel colleagues survive, but he is disillusioned to see some of them embrace the same corruption. There seems to be no end to injustice and insecurity.

196-. The third Lucía (Adela Legrá) is a happy, spirited rural woman in 'the present day,' an agricultural laborer. She marries Tomás (Adolfo Llauradó), a proud, strong-willed truck driver. Tomás's unreasonable jealousy and possessiveness surfaces at their wedding party when he sees Lucía dance with another man. Tomás locks her in and refuses to let her see anybody on her own. He, of course, feels free to flirt with other women. The real trouble begins when Fidel's national Literacy Campaign mandates that all illiterates learn to read and write. A teacher arrives from Havana to work in the fields and school Lucía in the evening… and Tomás blows a fuse.
The epic Lucía carries no conventional propaganda message; it is about the evolution of the Cuban national spirit as experienced by women. Lucías in three historical situations experience what it means to be caught up in events over which one has no control. The 1895 tale is a romantic tragedy. Lucía of 1932 is the existential prisoner of a struggle far from resolved. The Lucía of 196- is enduring a different kind of liberation, one that often resembles a crazy comedy. None of the stories is about a victory and each finishes with at least one major issue unresolved. The constant factor is the female spirit. The first Lucía accepts her fate to become a mad avenger, as wild as the Cassandra who accosts her on the street. ( ↓ ) The second Lucía must endure in a society she no longer likes or trusts. Our third heroine won't stop loving her man, even if he's incapable of questioning his macho prerogatives. There is actually a possible fourth Lucía, a young girl on the beach. Born after the revolution, she likely represents a brighter future free of colonial, bourgeois and sexist preconceptions.

Given that Lucía is a National Epic for a country where the success of the revolution is very much in dispute, one has to admit that it creates a sweeping wave of positive spirit for the emancipated Cuban woman. Lucía 1895 lives in a bubble of stiff clothing and chaperones. Romantic love liberates her from this rigid system yet also leaves her open to a greater treachery. Lucía 1932 cuts her hair short and dresses in a modern, European manner; she can leave her family behind but her fate is tied to a failed revolution (one that presumably puts a new set of  corrupt politicians in power). Lucía 196- is a campesina through and through, unschooled but full of life and willing to learn. She becomes a literal prisoner of her pig of a husband, yet the segment is presented as partly comic. The message is that patriarchal oppression is the most common kind of political tyranny in human societies everywhere.

Director Solás films in B&W but with different film stocks depending on the subject matter. This is seen most strongly in the first episode, during a large battle in the hills between mounted troops. The texture grows more harsh as the Spanish colonials are attacked by machete-wielding black cavalrymen, who ride into battle naked. It's the damnedest thing, and apparently historically accurate. For the concluding scenes the film stock appears to be processed in high-contrast, to express Lucía 1895's deranged state. The 196- section is all sunny and bright, out in the cane fields and salt flats. Lucía 1932 also has its languid episodes in the Cuban keys, and then moves to the narrow cobbled streets of the capital. Aldo and his cohorts fight a machine gun battle with Machado police in a large theater. I note here that the same historical struggle is told in rather noir-ish terms in John Huston's We Were Strangers, to some good effect.

In all three episodes the camera goes handheld whenever wild action takes place, not just the battles or fights but also when Lucía 1895 and her lover stagger through an abandoned winery, drunk with the notion of forbidden passion. The handheld passages may have seemed free and exuberant then; for this viewer it only makes us more aware of the presence of the camera. By the time Tomás is chasing Lucía 196- around their tiny house, we've had enough of the effect. Much more impressive are Adela Legrá's changes of temperament, as she realizes that her husband envisions a spouse as a kind of slave. When Lucía expresses simple joy at learning her alphabet, Tomás is deeply resentful: he will not allow her to have a life or feelings separate from his needs and desires.
1968 must have been a very open-minded year for Cuba's state-run ICAIC film studio, which normally pursued the social realist aim of viewing every kind of drama through a Marxist filter. Memorias de subdesarollo examines the thoughts and actions of an Habanero alienated from the revolution, who persists in his selfish pursuit of young women. Even Lucía's 1960's segment sees things from the POV of ordinary citizens. Tomás and Lucía's co-op leader admits that no revolution can change the character of a stubborn macho male. Some Russian visitors are invited to the couple's wedding party. The blonde mujer rusa's short skirt and 'decadent' dancing style scandalizes the rural women.
What we remember most about Lucía are its three remarkable actresses. The slightly older Raquel Revuelta brings a cautious formality to her 19th-century señorita, who during Mass stretches the rules of propriety to exchange flirtatious looks with the handsome Rafael. Eslinda Núñez could be a flapper, and indeed is coaxed to dance a bit of a Charleston for Aldo. But she's the most introspective of the three — she knows that her illicit life with Aldo could end at any moment, violently. An ever-smiling ball of happiness, Adela Legrá embodies the spirit of the revolution of the 1960s but is also an elemental life-force as only a latina can be. When her Lucía narrows her angry gaze at Tomás, we know she means business. ( ↓ )

Classical music informs some of the 1895 segment, and pop songs enter into the other two segments. For the 196- episode Humberto Solás uses the iconic ballad Guantanamera, altering the lyrics to critique Tomás's failure to evolve with the revolution. Reaching from dark tragedy to semi-comic lightness, Lucía finishes as a full emotional workout.
---
The Criterion Collection's Blu-ray of Lucía is an encoding of a recent restoration that drew from both the original negative and a print kept at the BFI. The clear soundtrack and scratch-free images are a pleasure to behold. The show would seem to be to be restored to its original luster.

Martin Scorsese gives a brief introduction but it's better to watch the film first if possible. The very interesting half-hour documentary Humberto and Lucía (2014) gives us interviews with all three actresses. After spending so much time with them in character, meeting their older incarnations is a delight. Humberto Solás  passed away in 2008 and is seen in videotaped interview segments. Writer Dennis Lim notes that Solás can be described as a genuine revolutionary filmmaker, having joined the anti- Batista resistance at age 14. Eslinda Núñez also plays an important role in Tomás Gutiérrez Alea's Memorias de subdesarollo.
For me Lucía is the flagship of this third World Cinema Project collection. I hope to soon get around to another of the collection's offerings. Dos monjes is an early Mexican melodrama / horror film with experimental ideas and an expressionist eye trained by the European art cinema of the silent period.
Reviewed by Glenn Erickson
---
Lucía
Blu-ray rates:
Movie: Excellent
Video: Excellent
Sound: Excellent
Supplements: Martin Scorsese Introduction; Humberto and Lucía with director Humberto Solás; actors Adela Legrá, Eslinda Núñez, and Raquel Revuelta; cowriter-editor Nelson Rodríguez, and filmmaker Enrique Pineda Barnet.
Deaf and Hearing-impaired Friendly? YES; Subtitles: English (feature only)
Packaging: One Blu-ray in Keep case
Reviewed: October 23, 2020
(6376luci)

Visit CineSavant's Main Column Page
Glenn Erickson answers most reader mail: cinesavant@gmail.com

Text © Copyright 2020 Glenn Erickson