Love Slaves of the Amazons
"Woman Warriors in Brutal Death Battle!"  This adventure thriller has no reputation to speak of, and is mainly notable as a strange chapter in the topsy-turvy life of Curt Siodmak, who as a producer-writer-director, filmed this and another equally absurd jungle romp on location in Brazil. How Siodmak got these pictures going is a mystery — they received national releases, in Technicolor through Universal-International. CineSavant makes its best, wholly un-researched guesses, breaking all the rules of ethical film reportage. But honest, this is the jungle fantasy populated by Amazon warriors — all painted green.

Love Slaves of the Amazons
Blu-ray
KL Studio Classics
1957 / Color / 1:85 widescreen / 81 min. / Street Date June 14, 2022 / available through Kino Lorber / 24.95
Starring: Don Taylor, Gianna Segale, Eduardo Ciannelli, Harvey Chalk, Wilson Viana, Eugenio Carlos, Tom Payne, Gilda Nery, Ana Maria Nabuco, John Herbert, Louis Serrano — and Paul Frees, times six.
Cinematography: Mario Pagés
Art Director: Pierino Massenzi
Film Editors: Oswald Hafenrichter, Terry O. Morse
Choreography: David and Fernanda Condi
Associate Producer, Second Unit Director Terry O. Morse
Produced, Written and Directed by Curt Siodmak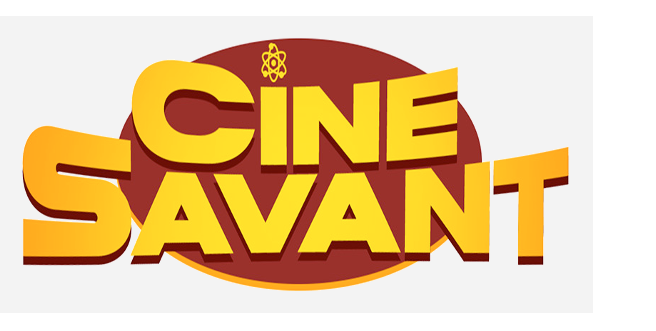 We recall a bit of dialogue from Stanley Kramer's On the Beach. When the submarine captain Gregory Peck dispatches an officer in a hazmat suit to investigate the dead coast of San Diego, the man has to return on schedule to avoid too much exposure to atom radiation:
Captain Towers:
"When you hear that second signal, get your tail back here on the double. . .
I don't care if you've found a tribe of AMAZON WOMEN — EAGER."
The fail-safe 'Amazon Women' theme was one of the first clichés conjured for trashy movies exploiting a sex angle, one usually forced to be downplayed as broad comedy. Randy sailors find themselves on tropical isles with available, nubile women, and make sexist jokes. Kisses were often not possible as the racist code forbade potential 'miscegenation.' The formula was low-budget catnip to film producers with little money and a desire to meet young actresses. The 'native beauties' might be found on an island, in a lost civilization or inside a colony on a moon of Jupiter.
A need for female companionship doesn't seem to have been the motivation for producer-writer-director Curt Siodmak, a colorful Hollywood character with an unusual career. The German screenwriter has his name on some genuine classics — I Walked with a Zombie, Son of Dracula, Berlin Express. He wrote one of the most influential books of sci-fi horror, Donovan's Brain. Curt and his more famous brother Robert Siodmak established themselves in Weimar Germany before coming to America. It took a number of years for the Siodmaks to get their film careers going, a struggle shared by their fellow expatriates Fred Zinnemann and Billy Wilder.
For a short while Curt seemed to be the success story, but a couple of film noir hits shot Robert Siodmak into 'A' director status. For several years Curt found himself the go-to guy in Universal's monster unit, writing the best of that studio's 1940s horror pictures. The brotherly rivalry is a story for another discussion — Robert practically wanted Curt to change his name, so as not to be compared with him.

Mostly through interviews taken by Tom Weaver, we learn that in the 1950s Curt's efforts to direct and produce were fairly disastrous; collaborators claimed that he had no idea how to run a film set, that others had to step in so something would be filmed, etc.. Previous associates must have been shocked to see Siodmak win a deal to independently shoot two Universal-International films in color on location in Brazil, using local facilities and talent. The notorious Curucu, Beast of the Amazon imported actors John Bromfield and Beverly Garland; this second feature Love Slaves of the Amazons sent actors Don Taylor and Eduardo Ciannelli to real Amazonian locations.
Siodmak's screenplay is a bare paint-by-numbers sketch — the most impressive element of the patchy project is its gaudy one-sheet poster by the famous artist Reynold Brown . An expedition is proposed to find a lost civilization, a feat that only requires an upriver excursion. It takes 20 minutes for the somewhat weird Dr. Crespi (Eduardo Ciannelli) to convince archeologist Dr. Peter Masters (Don Taylor of The Naked City) to go in search of the lost world of the Amazons. Another twenty minutes are taken up by a tangle with some river pirates, a conflict resolved in a seemingly interminable fight in river mud. Pete then finds himself alone, captured by green-skinned Amazon warriors. Their jungle kingdom is just a few tacky (but brightly painted) sets. Pete endures the comedy-relief masculine challenge of being bathed by giggling older women. He's kept in a slightly drugged state so that the Amazons' queen Conori (Ana Maria Nabuco) can (cough cough) have her way with him.

The workings of the Amazon tribe are explained by two survivors of an earlier expedition, Gina Vanni (Gianna Segale) and Dr. Mario Dellamano (Tom Payne). Male children are killed at birth. Gina simply tells Pete to stay loose. Pete catches on, sweet-talking an Amazon guard (Gilda Nery, billed as 'Ugly Guard') to avoid being shot with an arrow. Poor Mario is now the proverbial 'shell of a man.' As the only male allowed to remain alive to impregnate dozens of Amazon women, he's been drained of his vitality as well as all of his Precious Bodily Fluids. Mario intuits that Pete will replace him as the tribe's new sperm donor, and Mario won't be offered a Golden Parachute retirement package.
The film's central set piece scene is a perfectly awful ritual dance, in which perhaps twenty Amazons gyrate in motions they've practiced for at least twenty minutes. Six or seven main-course dancers do their thing, some wearing costumes straight from a burlesque runway. Queen Conori — a blonde among brunettes — just sits with a vapid, self-satisfied smile. She's given giant choker close-ups as she approaches the semi-stupefied Pete, presumably to consummate the ritual, wink wink nudge nudge.
A few uneventful scenes later Pete and Gina, now an item, make good an escape while the Amazons are busy wiping out those foolish river pirates. The poor saps thought they were on the trail of gold, diamonds, and eager women.

After seeing Love Slaves of the Amazons all we can figure is that Universal-International thought any generic 'adventure' movie in color would bring in customers. What we can't see is how they'd distinguish it from the kind of movie that played at sleaze-bucket theaters on the bad side of town. Yet the show must have seen its share of kiddie matinees. Across a fade-out, we have to conclude that Dr. Pete actually did the deed with that none-too-appetizing Amazon Queen. No wonder we '50s kids were so confused about sex.
Curt Siodmak's Curucu, Beast of the Amazon pretended that a monster was involved, a dodge that made a generation of '50s monster kid moviegoers feel cheated. Love Slaves of the Amazons has genuine exotic locations and some convincing scenes on the river. The unfunny fight in the muddy river does make us wonder how many strange diseases and tropical parasites are going to plague those poor actors.
The jungle sets are tacky and the camerawork only competent. Some sets appear to have been constructed, but the Amazon society looks more or less like a girly show. The fact that the outsider male prisoners are kept in a semi-stupor is a strange precursor to the sex 'n' drugs clichés of the next decade. Most of the violence is offscreen and the only real action is that pirate fight. The scores of 'Amazon Girls' wear full makeup including lipstick, mascara and false eyelashes. Not even the blonde queen has a figure to compete with the leggy showgirls lined up for embarrassing Hollywood pix like Queen of Outer Space.

Don Taylor is a trouper, and plays his part straight until the clowning scenes with the Amazons. We assume that having Pete be half-hallucinating was one way of avoiding Production Code issues — if Pete is just a passive fool, the 'seduction' scenes can't offend. This of course makes the movie 90% filler, as nothing of import happens when we get to the Amazon camp. At the finish we don't really understand why Pete and Gina are so keen to disavow their adventure, to keep the Amazon tribe a secret. Pete fights his way out of the jungle with a golden knife … and then leaves it behind. I guess he and Gina don't care about fame or science or wealth, just each other.
My guess is that Curucu and Love Slaves came about because Curt Siodmak was offered a bargain deal by a Brazilian studio that wanted to lure Hollywood dollars and break into the U.S. market. Siodmak surely did a good sales job on the U-I front office, to deliver features with some name actors on the marquee at a price so low, nobody could resist. The shooting seems to have gone smoothly enough, and the Brazilians let him take his film back to Hollywood as promised.
The direction is not distinguished. Siodmak may have finally learned how a film crew operated, or relied on his cameraman as did many actor-centric directors. Actor Don Taylor was in the process of becoming a director himself; he may have contributed to the directing process, trying to elicit performances from the Brazilian cast. Leading lady Gianna Segale has a couple of Italian credits, and Tom Payne (who played the 'monster' in Curucu) went on to quite a bit of U.K. work. Eduardo Ciannelli may have helped direct as well — at 67 years of age, the veteran actor has more energy than anyone onscreen.

The one story surprise in Love Slaves is Ciannelli's Dr. Crespi. We expect him to prove an unscrupulous creep, double-crossing the hero only to wind up shot with a poison dart, drowned in quicksand or burned up in a volcano. Nope, Dr. Crespi is true-blue at all times, and is even the one to save Gina and Pete at the finish. It seems unjust when he is the one double-crossed, by our so-called 'heroic' couple back in civilization.
Early on Dr. Crespi rails about being an outcast given no respect or appreciation, reduced to a beggar by his peers. We can't help reading a bit of Curt Siodmak into Crespi: Curt was resentful of his treatment by the industry and his own brother, with the more prestigious career.
Well-known editorial film doctor Terry O. Morse is listed as associate producer, second-unit director and co-editor on Love Slaves of the Amazons, knowledge that cues our biased suspicion that U-I dispatched him to Brazil to make sure that Siodmak delivered something resembling a screenable movie. Morse was a talented filmmaker — his many insert shots convincingly inserted Raymond Burr into the Japanese Godzilla. It's possible that he handled some of the mechanics of directing, choosing camera angles that would cut together.
The other credited editor Oswald Hafenrichter is no slouch either — he worked in Germany, Italy, Brazil and in the U.K., on pictures by Carmine Gallone, Carol Reed, Alexander Korda, Charles Crichton, Cy Endfield and Freddie Francis. Perhaps he was just a 'pair of hands' for director Reed, but Hafenrichter is the sole credited editor on one of the greatest films ever made, The Third Man. Are more detailed stories from the set of Love Slaves lost forever?
The music for the film appears to be a collage of library cues, perhaps slightly rearranged and recorded anew (thanks, David Schecter). The one special song is an 'exotica' wail by singer Yara Lex, who may be the ghostly green face seen singing behind the main titles.
The strangest and perhaps funniest aspect of  Love Slaves of the Amazons is the voice dubbing. Other than Eduardo Ciannelli, Don Taylor and Tom Payne, every male voice in the film appears to have been looped by voice artist Paul Frees. We first notice Frees' distinctive voice as the Brazilian scientist who greets Dr. Pete in Manaus. Then two main pirates talk right next to each other, and Frees does both sides of their extended conversation. Amazing.
---

The KL Studio Classics Blu-ray of Love Slaves of the Amazons is an excellent encoding of this oddity of oddities, a movie nobody recommends yet must be seen to be believed. The finishing job is quite good, and the sound is up to par as well. The film's fantastic content is nearly nil, yet it's definitely core psychotronic material.
The movie is widescreen-formatted at 2.00:1, which only seems a little wider than 1:85. Some of the travelogue material would appear to have been composed flat and looks tightly cropped. A number of wider scenes in the Amazon kingdom have a lot of empty space at the bottom, making us wonder if they had to be framed low to not show the tops of sets and/or lighting grids in the Brazilian studio.
The one extra is a commentary by Brian Reesman and Max Evry, which promises to deliver the whole story of the making of Love Slaves. We do get some new information, although the statement by Reesman that he "Sherlocked the shit out of the movie" also leads to peripheral subjects, like detailed explanation of how Universal became Universal-International.
Admittedly, very little seems to be recorded about this show, and I don't remember Tom Weaver's interviews being all that revealing either. Frankly, the surviving testimony is more often than not critical of Curt Siodmak's '50s work. Who wants to slam the guy who gave us The Man in Search of his Murderer, F.P.1 Doesn't Answer, The Wolf Man and The Lady and the Monster?
It should be self-evident that we found few acceptable images from this show online.
Reviewed by Glenn Erickson
---
Love Slaves of the Amazons
Blu-ray rates:
Movie: Uh, yes, it IS a movie!
Video: Excellent
Sound: Excellent
Supplements: Audio Commentary by Bryan Reesman and Max Evry, trailers.
Deaf and Hearing-impaired Friendly? YES; Subtitles: English
Packaging: One Blu-ray in Keep case
Reviewed: June 21, 2022
(6748love)

Visit CineSavant's Main Column Page
Glenn Erickson answers most reader mail: cinesavant@gmail.com

Text © Copyright 2022 Glenn Erickson