Does a musical have to have big dance numbers, glorious cinematography and stereophonic sound?  I agree with a consensus of critics and fans that this 1932 pre-Code marvel is the best musical romance of all. Maurice Chevalier may be 'nothing but a tailor' yet he steals the heart of Jeanette MacDonald's princess and shocks her titled, discriminating family. Forget MGM operetta saccharine and say hello to a sexed-up fling annotated with suggestive pre-Code dialogue and song lyrics. Some of the better naughty content is delivered by Myrna Loy, who was never as gloriously slinky-seductive. Isn't it romantic?

Love Me Tonight
Blu-ray
KL Studio Classics
1932 / B&W / 1:37 Academy / 88 104, 96 min. / Street Date September 9, 2020 / available through Kino Lorber / 24.95
Starring: Maurice Chevalier, Jeanette MacDonald, Charles Ruggles, Charles Butterworth, Myrna Loy, C. Aubrey Smith, Elizabeth Patterson, Ethel Griffies, Joseph Cawthorne, Robert Greig.
Cinematography: Victor Milner
Film Editor: William Shea
Original Music: John Leipold
Songs: Lorenz Hart, Richard Rodgers
Written by Samuel Hoffenstein, George Marion Jr., Waldemar Young based on a play by Léopold Marchand, Paul Armont
Produced and Directed by Rouben Mamoulian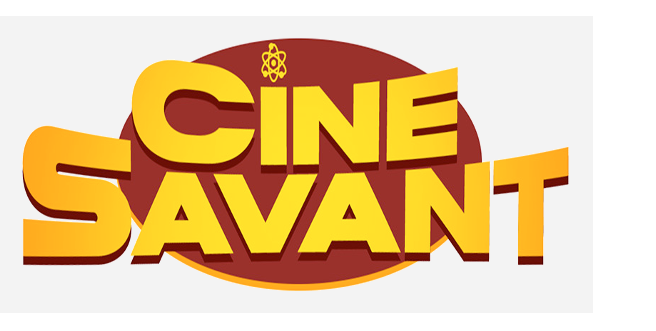 There's something about Love Me Tonight that brings a tear to one's eye — as a friend said the other day, it's perfect, like One Hour With You and Trouble in Paradise. I have a feeling that casual fans might easily confuse Love Me Tonight with an Ernst Lubitsch film, what with the presence of Maurice Chevalier and Jeanette MacDonald, and the glowing Paramount production values.
But Love Me Tonight is by Rouben Mamoulian, who in 1932 was one of the top names in Hollywood. Lubitsch might have won the charm prize and von Sternberg the exoticism award, but Mamoulian topped them in technical achievement linked to artistic expression. I like to say that Fritz Lang all but single-handedly refined the basic building blocks of the thriller, the spy movie, the social outrage picture. But Lang had little interest in farce comedy, and his one attempt at a musical was 'interesting' and little more (it's actually a little sinister). But Lang and Mamoulian were pioneers in the creative art of sync sound audio, at a time when audio soundtracks could not yet be mixed, or even cut without the edits being blooped to avoid a optical-track 'pop.' . A couple of years earlier Rouben Mamoulian's great achievement Applause had jumped through hoops to overcome these technical limitations, to take early talkies 'out of the glass booth.'

1932 was Mamoulian's big year, with two amazingly adroit pictures that greatly expanded the visual and aural vocabulary of early talkies. Dr. Jekyll and Mr. Hyde opens up the horror film to previously untouched cinematic possibilities. But Love Me Tonight expands the musical genre in five ways at once. It is with good reason hailed as the most original and inventive film musical of all time. I would add 'non-dancing' to that accolade, without prejudice. Mamoulian applies a new vocabulary of filmic possibilities to unchain the movie musical from its 'stand there and sing' limitations. Combine that with wonderful Rodgers and Hart songs and a preCode script packed with suggestive wit, and Love Me Tonight remains an enchanting, liberating experience.
Once again we are in Paris, or its atmospheric recreation constructed on the Paramount back lot. Tailor Maurice Courtelin (Maurice Chevalier) learns how the other half lives when he goes to the chateau of the Duke d'Artelines (C. Aubrey Smith) to collect a debt owed by the Duke's spendthrift, philandering nephew, the Viscount Gilbert de Varèze (Charlie Ruggles). Through no deceit of his own, Maurice finds himself passing as a Baron in the highly class-conscious household, where an army of servants sizes him up as well. The nervous bookworm the Count de Savignac (Charles Butterworth) searches in vain for a 'Baron Courtelin' in the royalty registries, while the near-nymphomaniac Countess Valentine (Myrna Loy) is eager to seduce him. But Maurice falls madly in love with Princess Jeanette (Jeanette MacDonald), a lonely widow, and slowly wins her to his side. Now, how does Maurice explain to Jeanette that he's nothing but a tailor?  Through an inspired musical number, of course.
I've got little choice but to say it again — in this one Mamoulian almost single-handedly invents a new vocabulary for filmic musical possibilities. From the first scene we recognize cinematic inventions that have been imitated, elaborated on, but never done with quite the originality seen here. The picture opens with a musical montage that assembles random city noises (a worker's pick, a cobbler's hammer) into an introduction for the first song. The music is not limited to song set-pieces: the music mirrors the players as they run through city streets, ride on horses or ascend stairs in a mansion. A musical chemistry is always primed for a song to commence. We can usually tell when a musical is 'winding up' to break into an ordinary scene with a song, but Love Me Tonight makes the transitions feel like magic. Chevalier's words first slide into subtle rhymes, which then take on an upbeat rhythm that makes bursting into full song feel completely natural.

The second full song introduces the standard Isn't It Romantic? and turns it into an effortless tour de force. It begins with sarcastic lyrics sung by the low-born Maurice before a three-paneled folding mirror. A La Ronde– like pattern is introduced when a songwriter (Tyler Brooke) overhears the tune and carries it with him into a taxi. He writes more lyrics as he waits for a train with a group of soldiers. The soldiers then adopt the tune as a marching song. A Gypsy boy carries the melody back to his campfire where it becomes a romantic violin piece. Hearing the sweet Gypsy music from the balcony of the Duke's vast estate, the Princess Jeanette sings the formal lyrics in a full operetta style. Thus Isn't It Romantic? has shown the creation of a song, established its 'viral' effect, and formed a link between two people separated by distance and class boundaries. Maurice doesn't know that Jeanette exists, and vice-versa. But it's already fated that they are clearly made for each other. That's kinda romantic, all right.
Other musical numbers plumb most of the possibilities of filmed performance that will be used for the next 75 years. The tune The Son of a Gun is Nothing But a Tailor rounds up the entire chateau staff to condemn our hero, all contributing a line or two while doing their jobs in different parts of the house. Three old maids form a greek chorus, cheering on the amorous behavior of young Jeanette and Valentine, but waxing apoplectic when told that a lowborn commoner is passing himself off as a baron. The lead biddy is the great Elizabeth Patterson (Intruder in the Dust). She does a lot of frowning in movies but has a beautiful smile here.

Musical stylization doesn't worry much about 'realism,' and Love Me Tonight isn't afraid to bend the laws of physical reality. In another song, a dog pipes up with a note (in the right key!) and even a bas-relief on a wall chimes in with a lyric. Yet another tune plays out over an image of Maurice sleeping in his bed. An image of the sleeping Jeanette dissolves in next to him, forming a precedent for a visual motif often ascribed to 1959's Pillow Talk. They're sleeping together, in spirit!  Another oddball musical idea shows stuffy old C. Aubrey Smith bursting out in a romantic song as he wakes in the morning, and the effect is hilarious … we just aren't used to the mustachio'ed old poop being so animated.
Almost every scene introduces something new. Each 'trick' makes its point; nothing is merely a gimmick. We're surprised when a zoom lens zeroes in on a smokestack in the first scene, and even more intrigued to see a mounted hunting party 'leave quietly' by galloping away in slow motion.   [ I took a close look at this slow-motion 'galloping' scene — it really looks as if the camera changes speed in mid-shot, from normal to slo-mo. I didn't know that trick was possible back then, that there were vari-speed camera motors. The exposure stays constant. ]

The comedy sticks close to the topics of romantic pursuit and sexual attraction, in a Parisian paradise of pre-Code humor. Spicy and suggestive situations, dialogue and lyrics abound. A shop-keeper's wife laments that she wants a beau, and when asked about her husband says, "He could use the dough." Charles Ruggles' rascally Viscount uses a footrace as camouflage when he's forced to flee in his underwear from a woman's boudoir.
Myrna Loy's delightfully provocative Countess Valentine has a smile that would overcome any male resistance. She's primed to pounce on any attractive man who comes in the door. When Jeanette faints, Loy is asked if she could go for a doctor. "Certainly!" she answers, "Bring him right in!"  The minx-ish Loy originally shared a running gag with the sexless comic relief Charles Ruggles and Charles Butterworth, in which they debate whether or not to "Come see the Virgin's Spring."
Ruggles and Butterworth are fine comic foils, coming off much better than they do in some other pre-Codes I've seen. Ruggles' cowardly character is really unwelcome in Murders in the Zoo, for instance. Not a fan of Maurice Chevalier's later work?  He's still the jaunty boulevardier here, with his lip jutting out, singing songs about Apaches, etc. After WW2 some of the fun left Chevalier because of charges of artistic collaboration during the war — he suddenly wasn't as popular in France as he had been before.

This not quite the same Jeanette MacDonald that warbled chaste tunes to Nelson Eddy on glossy MGM staircases. Her image is just as saucy as any sex object of the pre-Code period, with scenes that emphasize her naked legs, and other scenes where she and Loy perform in sheer nightgowns, or ballroom gowns that aren't much more substantial. The movie contrives several situations that keep her only partly dressed. Tailor Maurice even takes her bust measurement, which must have been a provocative moment in 1932.  (Top image ↑ )  Suffice to say that Jeanette's more sensual and less saccharine here than in her (not objectionable) later operettas for MGM.
After the usual misunderstandings and romantic appeals, the disgraced Maurice leaves the chateau. But the previously faint-of-heart Jeanette storms across the countryside on horseback. She defies a locomotive to prevent her lover from escaping back to Paris, even if he is nothing but a tailor. Love Me Tonight ends with love conquering all, and the rest of us realizing that most every musical convention in film and music videos had been pioneered fifty years before.
---

The KL Studio Classics Blu-ray of Love Me Tonight is an improved remaster of this too-good-to-be forgotten classic, reportedly made from a 4K scan. The higher resolution accurately represents the slightly low-con look of early Paramount talkies. Kino put out an rather good DVD back in 2006, roughly with the same extras. An added big plus this time around are full English subtitles — the better to catch every wink-wink nuance of Lorenz Hart's song lyrics. If the Rodgers-Hart songs seem magical now — Isn't It Romantic?," "Mimi" — just remember that they were already thought to be from a bygone era when Billy Wilder began reviving them for his Lubitsch-lite romances, such as Sabrina (1954). The truth is that such great melodies constitute a major contribution to 20th century culture.
Miles Kreuger's 2006 commentary benefits from his association with the late director Mamoulian. He points out scores of notable innovations in Love Me Tonight that the casual viewer might miss. Kreuger tells us that Mamoulian was just as famous for his stage directing, and had experimented with a symphony of sound effects when he directed the play Porgy. The narration does tend to describe things we can see for ourselves, but Kreuger's track also details scenes that were dropped or censored, along with nuggets of inside information. Mamoulian had never directed a light romantic comedy or a musical, on film or on stage. He was wary of using Ernst Lubitsch's two established stars… the entire show is a happy confluence of great talent.
According to Miles Kreuger, this shot was censored. It would have come about 47 minutes in,
when Myrna Loy's Valentine added her round-robin bit to the song Mimi.
We need Kreuger to help us fully understand Kino's additional text extras. When Production Code enforcement began in 1934 risqué pictures were banned — Mae West films became tame, sexless. Features made in the pre-Code years had to be cleared before they could be re-issued. Plenty of pictures were quietly left on the shelf and soon half-forgotten. But others deemed to commercial to bury went back to editorial to remove offending content. The best example is 1933's King Kong. For a 1938 reissue a bunch of shots were crudely removed to appease the blue-noses. In the late 1960s these scenes reappeared in poor quality. Around the time of DVD and Blu-ray they were restored in very high quality, presumably from a collector's print.
I think that the popular A Farewell to Arms and Arrowsmith had to be trimmed for reissue — and the trims were discarded in one way or another. There are also exceptional movies like Baby Face, which was re-edited with telling changes before Code enforcement. I believe that it was never released in its uncensored form, but a marvelous uncensored version was preserved.
Love Me Tonight's full 1932 version has yet to turn up. The text extras include script excerpts that detail the jettisoned 'Virgin's Spring' dialogue, but also reveal the continuity of an early scene reportedly dropped before the initial release. Charlie Ruggles' aristocratic cad Gilbert is shown fleeing from his lover's rooms when her husband arrives. In the surviving version, we meet Gilbert in the street. In his underwear, shoes and top hat, he joins a footrace marathon and runs to Maurice's tailoring shop.
Kino's extras also include a pair of 'newsreel' song performances by Maurice Chevalier and Jeanette MacDonald, and an original trailer that acknowledges that the two are already a potent romantic team (The Love Parade, One Hour with You). A gallery of stills and ad art are menu'ed alongside some production records and censorship memos. We don't know if Paramount kept alternate versions and censored cuts of its movies, but when MCA bought the pre-1948 Paramount film library in the 1950s, they took possession mainly of printing elements for picture and sound. If copies of the pre-release or the original release versions had been retained, it's likely that they were destroyed. Paramount should never have sold off their movie heritage!
Reviewed by Glenn Erickson
---
Love Me Tonight
Blu-ray rates:
Movie: Excellent
Video: Excellent
Sound: Excellent
Supplements: Audio Commentary by Film Historian Miles Kreuger (Founder and President of the Institute of the American Musical); added musical numbers from the Paramount newsreel series Hollywood on Parade: Maurice Chevalier sings Louise, Jeanette MacDonald sings Love Me Tonight; Screenplay excerpts of deleted scenes, production documents and censorship records, Trailer.
Deaf and Hearing-impaired Friendly? YES; Subtitles: English (feature only)
Packaging: One Blu-ray in Keep case
Reviewed: September 17, 2020
(6349love)

Visit CineSavant's Main Column Page
Glenn Erickson answers most reader mail: cinesavant@gmail.com

Text © Copyright 2020 Glenn Erickson