"This picture is perfect, end of review." That may not be 100% true, but Leo McCarey's unabashed leap into romantic Nirvana really hasn't been bettered, although his color & 'scope remake is very good. Never was smart adult dialogue this winning — Irene Dunne and Charles Boyer's cinematic courtship is a highlight of the Big Studio years. And Maria Ouspenskaya's performance will send you out to pamper the nearest grandmother. The restoration for this one is a revelation, as the show has looked terrible for sixty years- plus. Serge Bromberg and Farran Smith Nehme make the extras especially valuable.

Love Affair
Blu-ray
The Criterion Collection 1114
1939 / B&W / 1:37 Academy / 88 min. / available through The Criterion Collection / Street Date February 15, 2022 / 39.95
Starring: Irene Dunne, Charles Boyer, Maria Ouspenskaya, Lee Bowman, Astrid Allwyn, Maurice Moscovitch, Ferike Boros, Scotty Beckett, Bess Flowers, Harold Miller, Dell Henderson, Frank McGlynn, Sr., Joan Leslie.
Cinematography: Rudolph Maté
Art Director: Van Nest Polglase, Al Herman
Costume Design: Howard Greer, Edward Stevenson
Film Editors: Edward Dmytryk, George Hively
Original Music: Roy Webb
Song: Wishing by Buddy G. DeSylva
Screen Play by Delmer Daves, Donald Ogden Stewart story by Mildred Cram, Leo McCarey
Produced and Directed by Leo McCarey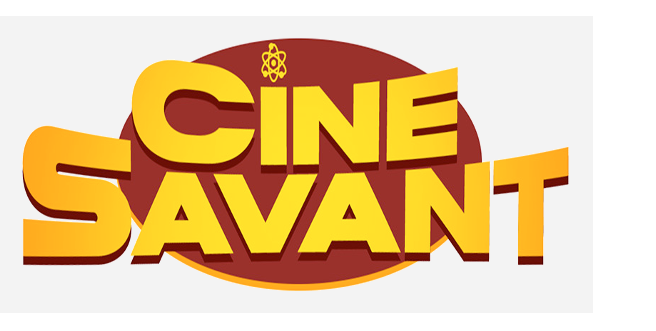 In her video essay on this new disc critic Farran Smith Nehme tells us that good romances always find favor because people like feeling as if they could be in love, as if someone might love them too. When using a generic title like Love Affair you'd better back it up with a great picture. Leo McCarey's 1939 gem is one of the all-time romantic greats. They used to call these shows 'women's pictures' even though everyone likes them. Hot dating tip — if somebody you meet isn't moved in some way by this film's final scene, be afraid, be very afraid.
It's been said that newer generations are losing our collective memory of Hollywood movie heritage, a notion provable when today only two or three people in a community college class know who Cary Grant was. The central premise of 1993's Sleepless in Seattle is that women gravitate toward great old movies to form their own ideas of what romance should be. In Sleepless the Talisman movie is McCarey's 1957 An Affair to Remember with Cary Grant and Deborah Kerr — which is of course a remake of Love Affair by the same director. Nostalgic fans are likely only vaguely aware of the original item, one of 'those' B&W movies that, you know, who wants to see any more?
There's little point in tearing one's hair out over this. These days, few other than avid film fans know of Love Affair. McCarey's remake Affair to Remember is also a fine show. Like My Fair Lady with Audrey Hepburn and the original (non-musical) Pygmalion with Wendy Hiller, they're both great. Neither version invalidates the other.

Nowadays one must be a dedicated film fan to know who Wendy Hiller was.   Love Affair is a great way to discover the wonderful Irene Dunne, a 1930s wonder woman who could do everything. She began with heavy dramas and is a knockout in the first epic Broadway musical adaptation Show Boat; she also perfected the screwball comedy, along with this film's director Leo McCarey. Ms. Dunne can be shiningly ladylike, a vision of fair-minded grace and thoughtfulness. She also has a mischievous streak that won't quit. Her soprano voice is a killer in itself, as in the musical Sweet Adeline, where she stops the show with every song. In Love Affair Ms. Dunne is given a classic entrance, appearing framed in a ship's porthole like a living cameo. It's the perfect romantic meet-up, looking like a million, with a bright smile. Two million American women must have been thinking "How come I can't look like that when I meet 'the guy?'"
Love Affair is definitely not about average people. Two strangers meet on an ocean liner. Terry McKay (Irene Dunne) is returning from France to marry her wealthy boss Kenneth (Lee Bowman). Michel Marnay (Charles Boyer) is a celebrity playboy on his way to New York to continue his life of leisure as a married man. He's engaged to an heiress, Lois Clarke (Astrid Alwyn). Terry and Michel spend time on deck with each other and find they love each other's company. Things turn more serious during a stopover in Madeira when they visit Michel's grandmother (Maria Ouspenskaya). The wise & soulful woman seems to harbor the secret to happiness, and Terry begins to see Michel as a deeper personality. At the end of the voyage the pair, now deeply in love, make a pact to meet again in exactly six months at the top of the Empire State Building. . . and decide whether to fully commit to their relationship. They break off their respective engagements; Terry returns to her earlier work as a singer, and Michel tries to revive his talent as a painter. Will fate allow each to keep faith with that promise?
Love Affair wins us over immediately with the quality of its dialogue, in scenes that seem to bloom before our eyes, without the intervention of a writer. The banter is cute but not too witty, and the civilized way the potential lovers test each other endears us to both of them. Dunne's Terry conquers us in a flash, but so does Boyer's Michel. Here he's not the much parodied French seducer, lowering his eyelids to purr out lines. Michel leads with simplicity and sincerity, acknowledging his bad boy reputation. Terry laughs at recognizing the international playboy of the tabloids — "You're that guy!" and shows she's not intimidated by his fame or offended by his reputation. Each side welcomes the meeting. Incidentally, the IMDB claims that one of the cheeky autograph hunters mobbing Michel is none other than a 14 year-old Joan Leslie.

It's as perfect as 'meet-cute' romances get. The various writers and McCarey all claimed authorship for individual story and dialogue touches, but the director's well known improvisational style of directing is a key factor in making the show work — remember, parts of his The Awful Truth were apparently reportedly concocted in a party atmosphere. Making it all look effortless, witty & intimate is an illusion created by brilliant professionals, and the resulting magic can be honestly described as 'something you just don't see any more.
In her video essay Ms. Nehme also points out the vaguely immoral nature of these particular characters. The Production Code office was not happy, calling Love Affair a
"low-toned, sordid story of gross sexual irregularities, without even a semblence of what we call 'compensating' moral values."
Technically speaking, the censors had a point. Michel Marnay is not a gigolo but he has maintained a luxury lifestyle due to the kindness of rich female companions. That he takes a real job to prove worthy of Terry squares him with Depression-era working folk. Terry's boss Kenneth has set her up in a high-rise Manhattan apartment. Upon arrival she dutifully vacates it and goes back to her work as a classy nightclub singer. The AFI Catalogue reports that RKO dropped a scene in which Kenneth visits Terry in that penthouse apartment, removing the direct reference to their 'illicit' sex relationship. What remains is the telling bit where the dress-shop salesladies quietly check Terry's credit … with a phone call to Kenneth.
As if to convince the Breen Office that Terry is an Okay Gal, she's put through a physical ordeal that shifts the film from light comedy to real tragedy, creating a romantic tension that keeps moviegoers in heart-tugging suspense.
We occasionally resent bittersweet romances that play cruel tricks to keep lovers apart, mostly to feed the Emotional Meatgrinder. The typical frustration is a dumb misunderstanding, a communications gaffe that generates handkerchief anxiety, blocking ideal lovers from the gates of romantic bliss.
Love Affair does introduce a cruel trick of fate, and keeps the pain on tap for a full thirty minutes. But the universe is once again put right when the estranged lovers again encounter each other at Christmas. For a little while both Terry and Michel seem to hover over a terrible truth that only the audience fully grasps. The magic of the movie is that all this contrivance feels honest, not forced. Viewers forget everything and submerge themselves in both the heartbreak and the triumph. This dynamic is the 'women's weepie Nirvana' celebrated in Sleepless in Seattle.
That's how it is — when these movies appeal you know you're a potential romantic sap, even if you're first exposed at age ten.

The Madeira stop-off scene with Maria Ouspenskaya at first seems a simple break from events on ship. It then becomes the heart of the show. The quiet and respectful time-out in the chapel feels good and honest. The suggestion of a greater spiritual truth behind our romantic pair is warmly persuasive. It now makes us think of an evocative scene in Billy Wilder's Avanti, in which honest sentiment transforms a morgue into a church. Both movies say that living is all about love and death, and the nice stuff in between. This has to be Ouspenskaya's best scene on film. Her Grandmère is is frail and failing, only 75 yet presented as years past her expiration date. A lace shawl becomes the film's most elegant, unforced symbol. We love Maria Ouspenskaya. This show taught us that she could do far more than just mourn werewolves.
Can New York possibly be this inviting?  When the drama moves to the big city it stays centered on the leads, and the few people they contact are mostly warm and supportive. Both of their exes are uncommon Good Eggs, with Lee Bowman's Kenneth a borderline saint, even if he did think he could win Terry by 'keeping' her. McCarey creates some standout bits by simple inspired casting. Ferike Boros was good in Bachelor Mother, working from a straight script. As Terry's landlady McCarey gives her the equivalent of 40 seconds on a stand-up stage, and her warmth and ethnic charm win us over. Again we think of Billy Wilder, specifically Jack Lemmon's sweet Jewish neighbors in The Apartment. Wilder and Diamond write brilliant dialogue for Dr. and Mrs. Dreyfuss, but the effect is not quite the same as the direct appeal of Ferike Boros' landlady. She's yet another 'human color' sidebar character that McCarey's method encourages to 'open up' the movie.
There's also Dell Henderson as the Philadelphia nightclub owner who hires Terry. With barely a minute of screen time he comes off as an uncommonly decent person: no film noir misery in his establishment. The same goes for Maurice Moscovich's art dealer, who helps with Michel's rebounding art career; Michel seems to reestablish himself as a major painter in record time. Yes, this is a fantasy. A world-class womanizer decides to give up being decadent and take on honest labor. We don't expect lounge lizards to have marketable trades. Fortunately, Michel has only to unleash his inner Rembrandt and he's back in the chips.
McCarey never disrespects or patronizes his smaller characterizations in the way that eventually became a habit with Frank Capra. Labeling the kindly if stuffy orphanage director a 'Picklepuss' might seem less than generous, more like some of McCarey's old silent movie gags that went for easy laughs. Yet even the surprisingly good-natured 'Picklepuss' (Frank McGlynn, Sr.) knows he needs a little PR assistance.
McCarey makes nobody a villain, not even the sharpie salesgirls in the dress shop that make an indiscreet phone call to Kenneth, whom Terry does not want to contact. They raise Terry's anxiety level, but she was already on pins and needles about her pending, all-important reunion with Michel. There's really nobody to blame for what happens — life is sometimes unfair.

I've seen An Affair to Remember numerous times but until now, Love Affair maybe just once all the way through. I was looking forward to seeing the same story in B&W, and without scenes where the leading lady sings to a bunch of smiley-faced kids. The joke was on me, as the same material is in the original: 'injured singer shows she's a maternal angel by singing to kids.' I've always disliked seeing this motif repeated in other movies: Susan Hayward in A Song in My Heart, Eleanor Parker in Interrupted Melody. Need to show that the lady with polio is a good egg?  Just roll out this week's cutest moppets — everybody loves kids, haven't you heard?
I think Leo McCarey made a creative course correction right in the middle of Love Affair with these singalong scenes. We know that to some degree he shaped and improvised parts of his shows during filming. Everything in Love Affair knocks me out until we get to the orphan scenes — they just seem a cheap path to a heartwarming effect. Compared to the rest of the movie, even the camera setups are uninspired. Ouspenskaya at the piano charms because it feels real — when playing she even flinches, at making a mistake. The orphan singalongs are done with a special boy's choir, and sound too polished. MGM filled the 1940s making their child actors perform scenes like this.
When audiences responded positively, I think McCarey doubled down on the slick sentiment for successive films. He was rewarded with his biggest successes. The deceptively warm Going My Way and its sequel The Bells of St. Mary's constantly jam cute kids in our faces, with an extra helping of star sanctimony. From that point forward McCarey seems to have just plain lost himself. 1948's Good Sam wants to be a Good Samaritan fable but its arch story instead ties our stomach in knots. The miscalculation is almost scary — it's almost an unintentional black comedy, a domestic horror.
McCarey then seemed to go stark crazy, building his films around skewed religion and politics: the Christophers short subject You Can Change the World (1950), the disastrous My Son John (1952), and the embarrassing China drama Satan Never Sleeps (1962, his final film). His Love Affair remake An Affair to Remember (1957) and parts of the cold war comedy Rally 'Round the Flag, Boys! (1958) were happy exceptions. But the balance of McCarey's work after the mid-40s is very far removed from his extraordinary '30s comedies. A long way certainly, from Love Affair, The Awful Truth, Ruggles of Red Gap, Duck Soup and his sublime 1937 human tragicomedy Make Way for Tomorrow , by itself the director's guaranteed ticket to Heaven.
Love Affair is technically adroit as well. It's a great showcase for 'invisible' rear projection setups. The visual refinement extends to great effect shots surely accomplished by RKO's crack optical unit. Is the tilt up to the Empire State Building an effect? — I'm still not sure but the massive building is indeed made to look like the Lost Road to Paradise. Even better is a 'throwaway' reflection of the Empire State revealed when Terry swings open the door to her penthouse balcony. →
From this vantage point, thanks to decades of home video access to other classics, it reminds of a shot in Jacques Tati's PlayTime, where the Eiffel Tower peeks in briefly, via a similar glass door reflection.
---
The Criterion Collection's Blu-ray of Love Affair is yet another 'back from the grave' resurrection of a film thought lost to woefully sub-par presentations. Credit is given to a new 4K digital restoration by The Museum of Modern Art and Lobster Films. The improvement is indeed like night and day — I remember seeing the show for the first time on the old 'Z' Channel where it definitely did not impress.
A restoration piece included as an extra tells the tale. Lobster Films' Serge Bromberg explains that when Fox remade Love Affair they bought the original outright. Those 1939 printing elements went missing, leaving only 16mm dupes for TV that were soon badly worn, and duplicated to death. Bromberg explains the rescue with a glowing smile that tells us his mission is to revive films. That he can do it and stay in business is super.
We're incorrigible: seeing this miracle makes us immediately want miracle revivals of other great pictures presently accessible only in miserable quality — Sam Wood's Our Town, John Cromwell's So Ends Our Night. Fritz Lang's  Hangmen Also Die! was once on that list, thankfully no more.
Our second favorite disc extras person is present as well. Farran Smith Nehme's talk about the movie is billed as an interview, I guess because the word 'lecture' is poison. Her talk cites the magic of Leo McCarey's improvisational approach, explaining that Irene Dunne was already a McCarey veteran, and that Charles Boyer became a new convert to the method. As there's plenty to say the talk skips detailing McCarey's later career woes. Ms. Nehme also just nailed a piece on Joan Leslie for Repeat Performance for Flicker Alley.
The box cover image in the fog, with Boyer wearing a hat, looks like it could be from Casablanca. That makes me think of the millions that will see that film but dig no further, and miss special pictures like Love Affair. Comparing Wilder and McCarey yields interesting contrasts in their approach to romantic comedy-drama. Was Billy Wilder's so-called cynical approach easier to maintain than Leo McCarey's faith-based embrace of unquestioned human goodness?
With an editorial assist from "B."
Reviewed by Glenn Erickson
---
Love Affair
Blu-ray rates:
Movie: Excellent
Video: Excellent
Sound: Excellent
Supplements (from Criterion): New interview with film critic Farran Smith Nehme about the movie's complicated production history
New interview with Serge Bromberg, founder of Lobster Films, about the restoration
Two radio adaptations, featuring actors Irene Dunne, William Powell, and Charles Boyer
Two short films by Leo McCarey starring silent comedian Charley Chase: Looking for Sally (1925) and Mighty Like a Moose (1926)
Insert essay by author Megan McGurk.
Deaf and Hearing-impaired Friendly? YES; Subtitles: English (feature only)
Packaging: One Blu-ray in Keep case
Reviewed: February 23, 2022
(6674love)

Visit CineSavant's Main Column Page
Glenn Erickson answers most reader mail: cinesavant@gmail.com

Text © Copyright 2022 Glenn Erickson