This mid-'sixties black comedy from the mischievous George Axelrod defines and dissects 'crazy California culture' just as West Coasters were being slandered as godless weird-oh hedonists. It's partly a sarcastic put-down, citing anecdotal extremes like drive-in churches (how 2020 can you get?), perverse youth encounter groups and mindless beach party movies. But Axelrod's paints indelible images of maladjusted women of three age groups: Tuesday Weld, Lola Albright and Ruth Gordon. Where Roddy McDowall fits in is anybody's guess — he's meant to glue the satire together and instead turns it into a big Question Mark.

Lord Love a Duck
Blu-ray
KL Studio Classics
1966 / B&W / 1:85 widescreen / 105 min. / Street Date September 22, 2020 / available through Kino Lorber / 24.95
Starring: Roddy McDowall, Tuesday Weld, Lola Albright, Martin West, Ruth Gordon, Harvey Korman, Sarah Marshall, Lynn Carey, Donald Murphy, Max Showalter, Joseph Mell, Dan Frazer, Martine Bartlett, Jo Collins, Judith Loomis, Gay Gordon, Vicki London, David Draper, Robert Collins, Martin Gabel.
Cinematography: Daniel L. Fapp
Film Editor: William A. Lyon
Original Music: Neal Hefti; song by Hefti, lyrics Ernie Sheldon, sung by The Wild Ones
Written by George Axelrod, Larry H. Johnson from the novel by Al Hine
Produced and Directed by George Axelrod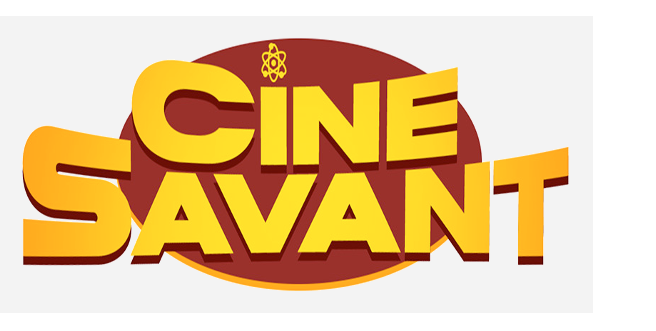 The runaway success of Stanley Kubrick and Terry Southern's Doctor Strangelove may have motivated a number of bizarre black comedies in 1965-1966, most notably Tony Richardson's The Loved One. But the most mysterious is from the brilliant playwright George Axelrod, whose original Broadway show The Seven-Year Itch nailed bourgeois male guilt in the 'fifties, and through Billy Wilder's movie version defined the decade's obsession with Marilyn Monroe. Axelrod's impressive career continued with the original play of Will Success Spoil Rock Hunter?, screen adaptations of Bus Stop, Breakfast at Tiffany's and The Manchurian Candidate and the screenplay for the wickedly funny How To Murder Your Wife. He also directed on Broadway, and took to producing so as to protect his own work. Axelrod had crossed creative swords with Blake Edwards on Breakfast but got along well with his collaborator Richard Quine; he had directed on Broadway but shied away from film directing until he found Al Hine's strange novel with its fictional Alan and Coralou Musgrave, who call themselves 'Gooney Bird and Coley.'
Compared to those standout accomplishments Lord Love a Duck was a something of a commercial fizzle. Author Axelrod thought it represented him at his most creative, reacting to a culture going crazy. Kino's new disc has no commentary — a big disappointment — but with the screenwriter-director long gone, who could possibly tell the film's inside story?  Whatever you think of this show, it is both original and daring.
Did anybody understand George Axelrod in 1965?  At that time hot writers either went for the money or took the riskier path of biting the hand of the booming consumer culture that fed them. With backing from United Artists Axelrod let himself go wild in his first attempt at directing a feature film. At first Lord Love a Duck seems a scattershot comedy with an unsatisfying lead character, a mid-'30s Roddy McDowall supposedly playing a teenager. But Axelrod skewers two-score topical targets head-on, and with admirable precision. The main thrust is directed at the not-yet-defined 'sixties Plastic Society, with an emphasis on the distorted California female warped by money and sex. Axelrod has a lot to say (and complain about) regarding the feminine sex. Female dominance was the basic comedy engine in How to Murder Your Wife but in this portrait of decadent California Tuesday Weld, Lola Albright and Ruth Gordon embody three ages of womanhood, both monstrous and victimized. The tender trap of sex had been an Axelrod concern (or hang-up) from the beginning, with his Seven-Year Itch. This bizarre concoction isn't any middle age crisis, work-off-the-divorce blues therapy exercise.
Despite a curious, unsatisfying main character the frequently hilarious Duck is one of the most caustic satires ever. Artless vulgarity is a prime satirical target, in a film that maintains a consistent tone of artless vulgarity. Broadly acted, kooky in tone but sometimes quite despairing, it is a surprisingly energizing experience.

From his prison cell murderer Alan Musgrave (Roddy McDowall) dictates his experiences of the previous year, which he dedicated to fulfilling the unending wishes and demands of the super-cute high school senior Barbara Ann Greene (Tuesday Weld). The daughter of Marie, an impoverished cocktail waitress sinking unhappily into her forties (Lola Albright), Barbara seeks every kind of success and fame: everyone must love her. Signing a pact with Alan's undefined fantasy alter-ego Mollymauk ('a bird thought to be extinct') Barbara soon has the twelve cashmere sweaters she needs to join an exclusive girls' club. She drops out of school to work as the assistant of principal Weldon Emmett (Harvey Korman) and becomes involved in the church activities run by straight-laced but hyper-hormonal Bob Bernard (Martin West). Barbara decides she wants Bob for her husband, which Alan reluctantly makes possible by keeping Bob's eccentric, widowed mother Stella (Ruth Gordon) perpetually plastered. Then Barbara meets schlock producer T. Harrison Belmont, the King of Beach Party movies (Martin Gabel), and decides to become the biggest star that ever was.
George Axelrod was incensed when filmmaker Frank Tashlin took only the title from his play Will Success Spoil Rock Hunter and substituted his own new cartoonish pop art story. The irony is that Lord Love a Duck closely resembles a Frank Tashlin comedy, minus the comic-strip visuals and the bright colors. Is George a whacked out screenwriter indulging his inner Fellini, disgorging his interior contradictions as a black comedy farce?  Truly unconventional and loaded with quasi-dangerous content, Lord Love a Duck is as odd as its title, which reportedly comes from an alliterative remark that replaces the word 'love' with something that rhymes better.
Few comedies claim to be A Story Of Our Times, but many certainly are. Axelrod's California is a madhouse that worships wealth and consumerism, fueled by perverse sexual energy. We first visit Lover's Lane and then see how Consolidated High School is run by an impotent fool (Harvey Korman) who lusts after Barbara. She mock-seduces him with accusations that the Botany teacher has been harassing her with obscene talk of plant reproduction — you know, Stamens and Pistils. In this warped school system Botany has been renamed Plant Skills for Life, and Barbara Ann's major is Adolescent Ethics and Commercial Relationships — PC name games that sixty years later are the norm in academia. The unemployment line is a social gathering spot: the schlock movie producer Harry plans a million dollar film while standing in line to collect his check.

Duck gives us drive-in churches and daffy used car salesmen, but the subject keeps coming back to sex. A psychologist (Martine Bartlett) interviewing Alan becomes frustrated with his mundane interpretation of Rorschach inkblots: "Alan, don't you realize that these things are supposed to be dirty?" Not all of the sex content is verbal. When Bob's new convertible goes out of control it performs an erratic sexual death dance, hopping up and down like a ton of masturbating metal.
A big section of the film is devoted to the desire of middle aged men to jump into the pants of nubile Lolitas like Barbara Ann. The non-choreography and voyeuristic camera angles in the beach party scenes are purposely asinine. In much the way that Luis Buñuel envisaged a loud discotheque as a substitute for Hell, for George the Beach Party craze is evidence of the Decline of Western Civilization. Yet the dancing bodies persist until we think we're watching a new process, 'DirtyOldManVision.'  Harry Belmont's awful Beach movies have monnikers like The Thing that Ate Bikini Beach, Cold War Bikini and Bikini Countdown. Barbara Ann's eventual debut vehicle is given the (appropriate) title Bikini Widow.
To Axelrod this manic sex energy is what makes the world go round, even though the puritanical born-again cultist Bob Bernard,  Barbara Ann's eventual husband, aims to suppress sex. A roomful of precocious teenage bombshells are hepped-up by the pastor's intended cool-down speech about heavy petting. His hilarious explanation of the sex drive uses talk lifted straight from 'educational' films.
I don't think audiences knew what to make of Roddy McDowall's Alan Musgrave, a teenage blend of innocent and devil who has no magic powers but acts as though he does. Neither does anybody really connect with the film's unexplained 'Mollymauk,' which Axelrod created from the book's 'Gooney Bird.' The bird-god Mollymauk is Alan's alter-ego, he drives a Thunderbird, and his pact with Barbara Ann is literally written in concrete. Could this 'duck' devil be the same mysterious duck that haunts the later Joe versus the Volcano?  Alan shows up in odd places and defeats a musclebound thug with karate. He seems to exist only to please the Golden California Girl Barbara Ann, and that's a full-time job. When she needs a closetful of cashmere to join a Heathers -like high school clique, Alan employs New Math to show Barbara Ann how to extract money from her estranged father:
F (Father) + D (divorce) x G (Guilt) Squared = 13 cashmere sweaters.
→  The weirdest non-sex sex scene on record anywhere has Barbara shopping for those sweaters with her wildly incestuous dad, played by Max Showalter. His facial contortions are grotesque and his uncontrollable laughter sounds almost exactly like Warner cartoon voice artist Mel Blanc. The scene sailed over the heads of censors in '66, whereas today it might be attacked as pedophilic. Weld goes totally orgasmic in dizzy Dutch angles while Max distorts his face like the sex-mad playboys of Metropolis. The scene has to be seen to be believed, especially Max's laughing and Weld's squealing. Weld recites the names of the various cashmere colors: Grape Yum Yum! Pink Put-On! Papaya Surprise! Periwinkle Pussycat!  It's Tuesday Weld's boldest scene.
Alan tries to reason with Barbara Ann about sex, teasing her with Bob's lame love talk: "I can hear your heart beating, Barbara Ann: Lub a dub, Lub a dub, Lub a dub." The boys she knows are just zombified Ken dolls, Alan says, but she wants them anyway. She keeps repeating, "I don't do bad things with boys …" Alan's sex neutrality is betrayed by his schemes to forestall her honeymoon consummation with her new husband. Eventually, sex is sublimated into something just as obsessive and almost as much fun, murder.

The acting triumvirate of Weld, Gordon and Albright bring intelligence to the film's misogyny. The underused and underrated Tuesday Weld is phenomenal as Barbara Ann Greene, taking her sexy kitten persona to the limit. Her basic understanding of the Bible is that "Thou shalt not," but in a culture based 100% on the power of sex, her mission in life is to find the right pliable men to open doors for her. School principal Harvey Korman wants his students to excel so as to become future statesmen and movie stars. Barbara Ann seduces Korman without even batting an eye, caressing her cashmere while flaunting herself across his desk. She suggestively handles his public address microphone and even blows into it!
It's a black comedy, but Barbara Ann's pain is real — her prospective Mother-in-law rejects her as a slut. Her modest ambition is to attain everything attainable, and then some. To boomers raised on TV Barbara Ann is an extension of Weld's grasping, success-oriented Thalia Menninger character back in The Many Loves of Dobie Gillis, only marginally sweeter and less manipulative. She grabs and claws at her stardom like a needy Marilyn Monroe: "Everyone has got to love me, everybody!"   When Ms. Weld was later quoted as calling Lord Love a Duck her best work, perhaps she was bemoaning the lack of great roles in her filmography. The truth be told she was always good, in everything she did.

After a fifteen year break Ruth Gordon came back to film acting with a strong turn in Inside Daisy Clover, and would continue with Rosemary's Baby and Where's Poppa? A case of Momism gone mad, Stella Barnard is a Bel-Air psychology freak with a twisted notion of marriage: "In our family we don't divorce our men, we bury 'em." Gordon affects a great Mae West walk for Stella's entrances and exits. To remove her as an obstacle, the devious Alan Musgrave introduces Stella to the joys of alcoholism. She describes her son Bob Barnard as "A product of the California School system: he couldn't write an English sentence if his life depended on it."
Lola Albright is another favorite actress, terrific but under-appreciated for a similar role in UA's A Cold Wind in August. In both that drama and this comedy she self-destructs through self-loathing. Her Marie Greene knows too well that her life amounts to one-night stands and wearing a kitty tail on her work costume. One hideously distorted image frames Marie in a convex makeup mirror, reflecting her fear of the onset of middle age. She boozily defends her married companion to her daughter: "You know I never go out with a married man on the first date." Marie mentions a 'silent scream' cosmetic exercise, and a couple of minutes later is herself screaming in psychological pain. In a scene that would be a credit to any straight drama, Marie despairs of finding no one who will listen to her. She dictates her suicide note to the telephone 'time' recording.

Between Ruth, Weld and Lola we get the three ages of California womanhood under stress. There's a tragedy somewhere in Lord Love a Duck, which is why it works.
Roddy McDowall was 36 when he played the high school student Alan Musgrave. He makes Axelrod's mystery character into a combination Puck and Screwy Squirrel, with a little mass murderer thrown in as well. In the Psycho– like coda in the featureless jail cell, Alan thoughtfully invents a simple reason for his crimes, so we brainwashed consumers will have something we can understand.
Axelrod appeared in a promotional featurette to quip that Duck is "a product of my own personal madness," and that "if it comes off well I could get an Academy Award. If it comes off really well I could get deported." He defines the movie as a cross between Love Finds Andy Hardy and Doctor Strangelove and lavishes special praise for his 'discovery' Jo Collins, Playboy Playmate of the Year for 1965. As in the movie proper, we can't tell if Axelrod is dissing the beach party vibe or backhandedly embracing it. Miss Collins plays Kitten, the paramour of the pompous film producer. Kitten lounges provocatively in her bikini, repeating one line of dialogue like a mantra: "Oh Harry, you're such a drag!"  Once is funny, twice is amusing, and from then on the effect is surreal.
The writer-director-producer didn't blame United Artists when Duck didn't catch fire at the box office, and in fact said that the company worked overtime promoting his show. It opened at the good New York venue Cinema I and initial ads invented good tag lines and ballyhoo:
— George Axelrod's Lord Love a Duck An Act of Pure Aggression —
"It's about a guy living in this insane world who suddenly
goes stark, raving sane and commits a mass murder. It's a Comedy."
In style, Duck is too conventional to be really wild, but too uninhibited to be branded as Squaresville. Some sets are elaborate and others phony or minimalist, like the truly fake beach setting. Perhaps influenced by Richard Lester, Axelrod's anything-goes approach to cutting adds to a chaotic feeling; sometimes we wonder if important things have been cut out. The flashback structure helps take the curse from the final scene, a vapid 'everybody run' foot chase. Consolidated High's Valedictorian Alan Musgrave becomes a mass killer to the tune of the Neal Hefti title song sung by 'The Wild Ones.' The lyrics aren't much, but what's left is guaranteed earworm material, a catchy guitar riff and the aggressive refrain "Hey Hey Hey."
Is this weird ode to California Dreamin' silly, profound, or Psychotronic?   It's as if George Axelrod was the ultimate square who made himself a hip guru by dint of talent and pure will. The opening motto is:
A Little Knowledge is a Dangerous Thing:
Go to School
Get Knowledge
Live Dangerously.
Axelrod's overall rationale remains mysterious but the film's satirical accuracy can't be denied. Did anybody review Duck seriously?  Most conclude that it is a sardonic personal confession from a Hollywood writer overflowing with sexual angst and manic rage. Alan Musgrave's strange coda: "Ooh, you poor bunny."
---

The KL Studio Classics Blu-ray of Lord Love a Duck is newly remastered, putting as much sheen as possible on the original's rather drab B&W appearance. Axelrod's previous comedies were highly polished color creations, whereas Duck arrived just as Hollywood had all but abandoned monochrome. Daniel Fapp's greyish lighting leaves it to the irreverent script, great performances and manic energy to keep the film afloat. Duck might have caught on in a bigger way were it in Technicolor: imagine how a costumer and lighting cameraman might illustrate "Banana Beige, Grape Yum Yum, Lemon Meringue, Midnight A-Go-Go, Papaya Surprise, Peach Putdown, Periwinkle Pussycat, Pink Put On" and "Turquoise Trouble."
Reminding us of TV work are the frequent minimalist stage interiors, where bushes and a featureless backdrop serve for night scenes in lover's lane. Axelrod and Fapp also filmed at the Balboa Beach marina and in a real high school. Old TV prints of Duck were an education in widescreen matting: shown full frame, the school's halls revealed film lights on the ceilings and cables on the foreground floors. All are properly matted away on this correct 1:85 transfer.
The original trailer is present, looking good; it's the only extra. If you come across the old MGM DVD from 2003, grab it — it alone has UA's six-minute vintage featurette Inside the Mind of George Axelrod. The writer-director addresses the audience as if trying to be Ernie Kovacs. It's good but not great — Axelrod is bending his personality to a hipster sales job. The 43-year-old comedic genius had been an instant Broadway celebrity just fifteen years before, but Duck seems to have taken some of the wind out of his sails.
The cover image is B&W art from the film's original ad campaign that isn't exactly Saul Bass quality. The Mollymauk Duck holds a female symbol in its beak over an unappealing photo collage. But I do remember seeing the film's logo and hearing the 'Hey Hey Hey' song on a TV spot in 1966 … after which I wondered for at least twenty years what the crazy movie might be about.
Written with aid and corrections from correspondent 'B.'
Reviewed by Glenn Erickson
---
Lord Love a Duck
Blu-ray rates:
Movie: Very Good ++
Video: Excellent
Sound: Excellent
Supplements: Trailer.
Deaf and Hearing-impaired Friendly? YES; Subtitles: English (feature only)
Packaging: One Blu-ray in Keep case
Reviewed: September 20, 2020
(6353duck)

Visit CineSavant's Main Column Page
Glenn Erickson answers most reader mail: cinesavant@gmail.com

Text © Copyright 2020 Glenn Erickson