Claude Chabrol's 'minor' wartime drama is one of the best movies of its kind I've seen. A French town under German rule lies on a river straddling occupied and Vichy territories, and becomes a hotbed of intrigues. Yes, there's resistance activity, but we also see that most people avoid involvement — and some find ways to profit from the desperation of refugees fleeing the Nazis. It's a case of small town, everyday terror. The stellar cast is subordinated to the powerful, non-exploitative drama: Jean Seberg, Maurice Ronet, Daniel Gélin, Jacques Perrin & Stéphane Audran. Samm Deighan's informative commentary is a big +Plus.

Line of Demarcation
Blu-ray
KL Studio Classics
1966 / B&W / 1:66 widescreen / 121 min. / Street Date February 25, 2020 / La ligne de démarcation / available through Kino Lorber / 29.95
Starring: Jean Seberg, Maurice Ronet, Daniel Gélin, Jacques Perrin, Stéphane Audran, Reinhard Kolldehoff, Claude Léveillée, Roger Dumas, Jean Yanne, Jean-Louis Maury, Pierre Gualdi, Serge Bento, René Havard, Paul Gégauff, David O'Brien, Bill Curran, Claude Berri.
Cinematography: Jean Rabier
Film Editor: Jacques Baillard
Original Music: Pierre Jansen
Written by Claude Chabrol, Colonel Rémy from the book by Rémy (Gilbert Renault)
Produced by Georges de Beauregard
Directed by Claude Chabrol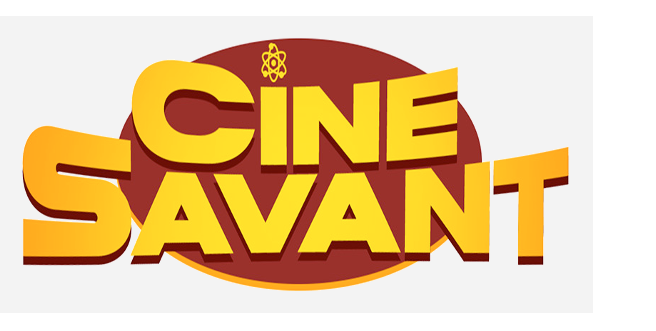 The unusual Line of Demarcation is neither an outright action thriller nor a dry semidocumentary. It's not an unqualified ode to the resistance, that's for sure. References keep calling it a lesser Chabrol picture, yet it measures up well against the writer-director's other movies that also refuse to apply standard moral imperatives to historical fiction. Marcel Ophuls' brave documentary The Sorrow and the Pity asserted that the German occupation was really a story of abject collaboration, not brave resistance. Ligne may not have a critical reputation, but it is more accurate than most movies to everyday life under occupation, whether insultingly glamorous (sexy Irina Demick blowing up a train in The Longest Day) or even respectably serious (The Train).

The Line of Demarcation is the politically-negotiated terminator between occupied Northern France and the Vichy self-rule Southern area — the Germans prevent refugees from crossing while French Gestapo agents do the Nazis' work, rooting out resistance cells and foreign agents. One small town is bisected by a river that serves as the border. Almost all of the locals stay apolitical, waiting out the war. Some quietly collaborate with the Germans. A few prey on desperate people trying to escape to the South.
It is likely sometime in 1943, because we hear of the battle of Tobruk on the radio. Defeated French officer Count Pierre Damville (Maurice Ronet) (↓)  limps home from a POW camp on a bad leg, and finds that the Wehrmacht has taken his castle. His English wife Mary (Jean Seberg) has relocated to their hunting lodge. Several locals are directly or tangentially involved in the Gestapo's efforts to find two agents operating a radio transmitter (Jacques Perrin & Claude Léveillée). Doctor Lafaye (Daniel Gélin) offers medical assistance to the resistance, managing to keep his wife Colette (Stéphane Audran) in the dark about his work. Others directly involved are the Damville groundskeeper Urbain (Mario David), Chéti, a refugee smuggler (Roger Dumas), and the priest (Pierre Gualdi). The barber (Serge Bento) has an active black market trade going, and is popular with both Damville and Lafaye.

Nobody blows up a train in this movie yet the interpersonal drama is riveting. Jean Seberg's Mary puts up a perfect domestic front; not even her husband knows of her resistance activities. The scene where she quizzes a Scottish flyer needing assistance (to make sure he isn't a double agent) shows how good an actress Seberg had become in just a few years. Maurice Ronet's Count has no intention of doing anything against the Germans, because he's accepted defeat and doesn't believe resistance leads to anything but death. Yet he doesn't try to stop his wife. He opens the film with a great scene refusing to be intimidated by a German guard, instead asserting his aristocratic prerogative. The spy and radio operator played by Jacques Perrin becomes the focus of much resistance effort, even though he's not seen very much. Every character we meet is playing out an individual little drama; few can really se the big picture.
What makes Line of Demarcation special for 1966 is its refusal to sort its characters into good heroes and evil villains. Even Jean-Pierre Melville's superb Army of Shadows presents a fight to the death between 100% opposed poles. Weak or strong, the people we see have their reasons for what they do. A rotten smuggler justifies fleecing pitiful refugees because he wants to provide for his family. Mary is convinced that the war is not lost, that there is still hope.

We also meet some of the best-sketched occupation foes ever. Reinhard (sometimes René) Koldehoff (Soldier of Orange, Playtime) plays Major von Pritsch, a fair-minded officer who feels connected to the Count de Damville — he has a similar aristocratic family background. He reminds us a bit of Howard Vernon in Jean-Pierre Melville's Le Silence de la Mer, the German officer who wishes the Frenchmen around him would stop seeing him as an enemy. The Major has contempt for most of the locals. He torments his hired interpreter Loiseau (René Havard), and forces him to snoop as a traitorous snitch.
The Gestapo agents are entirely believable, highly motivated and properly sadistic. I'm fairly certain that the principal investigator (Jean-Louis Maury) (↓)  is a French Gestapo collaborator, not a German. He's repeatedly introduced as working 'for' the Gestapo. He comes across as a sneering demon, and never gives an instruction without an accompanying nasty threat. He's always in control, and doesn't make mistakes.

The second Gestapo agent has no dialogue: commentator Samm Deighan tells that he's Paul Gégauff, an actor here but better known as an accomplished writer and frequent collaborator with Claude Chabrol.
As we might expect, the movie is marked by terrible events — even though it avoids the full-on easy nihilism of some films. Unlike H.G. Clouzot in his Le corbeau, Chabrol rejects the easy conclusion that people are naturally hateful and malign. When Chabrol presents something evil it is always with great restraint. He expresses the basic horror of the holocaust in one extended, simple shot. A Jewish refugee (Claude Berri) has already traded most of his hidden money to have his family smuggled to Spain. A little later we wonder why Chabrol is holding a shot of a group of soldiers walking toward us from the distance. Our blood runs cold when we see that the soldiers are accompanying several prisoners. The townspeople observe, helpless, as they pass. Mary Damville also sees but maintains her composure — she's a born fighter, and her way of fighting is deception. The only time Mary seems anxious is when she waits for the Radio London code message that will tell her that the Allied fliers she aided have reached their goal.

Without comment, it is assumed that Jewish prisoners will be deported to the East: mass deportations from France had begun in 1942. Chabrol tells us that another character will be taken to a place called the Vittel Internment Camp. Compared to the alternatives it sounds downright accommodating.
The only time justice is meted out is the killing of a greedy opportunist — it's not 'rewarding' but we heartily approve. Almost every scene raises the film's level of tension.
Claude Chabrol's film refutes the standard 'valiant patriots' viewpoint that France was a country of active resistance against the occupiers. René Clément's worthwhile Is Paris Burning? is emotionally uplifting but almost totally ignores the wholesale collaboration that went on. Line of Demarcation is from a book by 'Colonel Remy,' a genuine resistance hero; we're told that Claude Chabrol skewed the story to eliminate easy patriotic emotionalism. The more-than-satisfying ending is can almost be called 'conventional' — yet Chabrol brings in details that shake it up. An argumentative old coot played by Noël Roquevert is a WW1 veteran and a socialist who detests the aristocratic Damville — yet stands with him as a fellow Frenchman against the occupiers. Cripes, almost nobody comes to a good end in this picture, yet the finale doesn't feel nihilistic. We instead come to a better understanding of what life during the occupation really entailed.
---

The KL Studio Classics Blu-ray of Line of Demarcation is an acquisition through Studiocanal, a company that continues to generate excellent, near-flawless encodings of European films of all kinds. This show is in perfect shape, picture and sound. Pierre Jansen's excellent film score comes across strongly.
Samm Deighan's thoughtful commentary fills in a great deal of information about the political division of France, and then proceeds to lengthy discussions of the film's author Remy and its director Claude Chabrol. Deighan's insights about the director are well considered. Much of the commentary is a defense for a picture she feels is unfairly ignored. We agree that the show works well and is unlike the majority of movies about the resistance.
We learn that producer Beauregard began thinking of a more international production to be directed by Anthony Mann and starring Montgomery Clift. A thought that sticks is that Chabrol directed every actor as if they were the main character. His finished show is a number of interlocking stories rather than a drama with a supporting cast behind a main star. Although Jean Seberg and Maurice Ronet are given starring credit their scenes do not dominate. There are big sections of the story that they know little about.
Ms. Deighan also discusses Chabrol's later Story of Women, another homefront war movie that's an even more pointed and emotionally devastating indightment of French Fascism — and the persecution of women in general. It's just as politically neutral as this movie, even though much of it deals with the subject of abortion.
The IMDB says Line of Demarcation received a U.S. release. A poster seems to have been generated but there's no U.S. distributor listed. The show should be a major discovery for viewers keen on quality dramas set in wartime — this one is excellent.
Reviewed by Glenn Erickson
---
Line of Demarcation
Blu-ray rates:
Movie: Excellent
Video: Excellent
Sound: Excellent
Supplements: Commentary by Samm Deighan.
Deaf and Hearing-impaired Friendly? YES; Subtitles: English (feature only; some English-language dialogue not subbed)
Reviewed: July 28, 2021
(6543line)

Visit CineSavant's Main Column Page
Glenn Erickson answers most reader mail: cinesavant@gmail.com

Text © Copyright 2021 Glenn Erickson