Released 1999
Distributor Sony Pictures Releasing
About
Limbo
Director/writer John Sayles continued on his fiercely independent path with this critically acclaimed but audience-dividing 1999 drama starring Mary Elizabeth Mastrantonio as a star-crossed lounge singer and Strathairn as a handy man with a mysterious past. Sayles uses his formidable talents as a novelist to fashion an unpredictable storyline fleshed out with memorably intriguing characters including Kris Kristofferson as a sinister small-time criminal, "Smilin Jack" Johannson. The film won several festival awards and was nominated for Palme d'Or at 1999's Cannes Film Festival.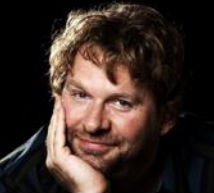 About Josh Olson
Josh Olson 
was the only student in his second grade class to see
The House That Dripped Blood
.  Many years later, he wrote and directed the no-budget horror film,
Infested
, a brutal assault on
The Big Chill
, with zombies. He went on to write the screenplay for 
A History of Violence
 and was nominated for the WGA, BAFTA and Academy Awards for Best Screenplay. He kept losing to Larry McMurtry, but that's okay.  He co-wrote the teleplay for the
Masters of Science Fiction
episode,
The Discarded,
with Harlan Ellison, and is currently writing a sophisticated thriller,
Tabloid
, for Mick Jagger.