Freddie Mercury sang that Love Kills, and that's apparently where Gene Tierney's coming from in this bizarre domestic noir. Dream wife Tierney is cultured, rich, and drop-dead gorgeous, but hubby Cornell Wilde should have read the small print about her manic possessiveness. Beautiful people, beautiful scenery and Technicolor so bright that even Alfred Newman's music score seems to be in color; John M. Stahl's thriller stretches the definition of Film Noir.

Leave Her to Heaven
Blu-ray
The Criterion Collection 1020
1945 / Color / 1:37 Academy / 110 min. / available through The Criterion Collection / Street Date March 24, 2020 / 39.95
Starring: Gene Tierney, Cornel Wilde, Jeanne Crain, Vincent Price, Mary Philips, Ray Collins, Darryl Hickman.
Cinematography: Leon Shamroy
Film Editor: James B. Clark
Original Music: Alfred Newman
Written by Jo Swerling from the novel by Ben Ames Williams
Produced by William A. Bacher, Darryl F. Zanuck
Directed by John M. Stahl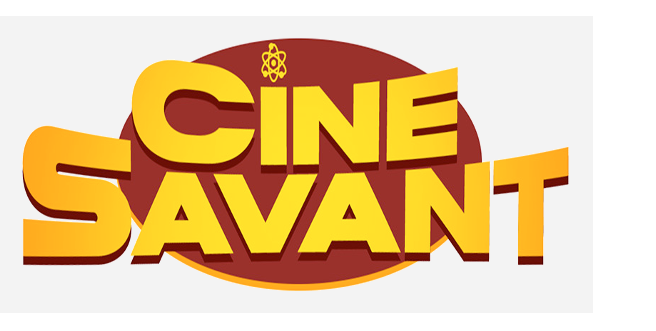 How can a glossy Technicolor production from the early days of Film Noir be recognized as belonging to the style?  It can because noir is defined even more by theme and tone than it is by moody cinematography from the likes of Murky Musuraca and Weird Woody Bredell. In this film, all is not right in America, not even in an upscale 'important' family that maintains a riding ranch in the fabulous red rocks of Sedona, Arizona. Aberrant psychology behaves like a supernatural spell: the more this woman loves, the more dangerous she becomes.
Critics frequently remark on Leave Her to Heaven's gleaming oversaturated Technicolor but neglect to analyze its gender politics: this psycho heroine is as lethal as the killer brat in the offensively wrong-headed The Bad Seed. The Production Code must have permitted Heaven's audacious storyline only because of the industry-shattering precedent of Billy Wilder's Double Indemnity, released the year before. That core noir broke the dam vis-a-vis the filmic portrayal of sordid crime activity. The heinous activities of Ben Ames Williams' outwardly charming but deeply disturbed Ellen are framed by picture-postcard visuals — it's murder as might be visualized in a glossy color photo article in Vogue.

Only three years earlier, Alfred Hitchcock had wanted to end his domestic thriller Suspicion with a cold-blooded murder followed by an ironic revenge from beyond the grave. That finale was considered too morbid for multiple reasons. In this picture, a psychotic wife cannot restrain her homicidal urges. She kills two competitors for her husband's attention, and then plots to ruin his life even after she's gone. Several years later Otto Preminger's annihilating melodrama Angel Face portrayed a similar 'can't help it' domestic killer employed at least some ambiguity. Gene Tierney's Ellen Berent is a much tougher proposition, a cool looker with a hidden, dangerous father complex. Dream-factory Hollywood propagated the illusion of 'serene beauties' without normal human qualities except a talent for being lovely: who would guess that one of these desirable Glamour Pod People had such malice within?  A good joke title for Leave Her to Heaven might be The Revenge of Laura.
The story takes place amid the Technicolor-friendly wealthy, beautiful and talented class. Author Richard Harland (Cornel Wilde) meets the beautiful Ellen Berent (Gene Tierney) on the train. He is smitten by both her and her interesting family, especially her half-sister Ruth (Jeanne Crain). Richard also witness a bizarre family burial ritual: at dawn, Ellen rides across a desert mountaintop, spreading her father's ashes. Ellen's controlled exterior masks a strange inner turmoil. She openly admits that she's attracted to Richard because he resembles her beloved dead father. Spoiled in all things, Ellen maneuvers Richard into a quick marriage. All goes well until she must share his's attention with his invalid kid brother Danny (Darryl Hickman). In fact, Ellen's eyes narrow when anyone threatens her exclusive control over Richard. Nobody realizes the severity of Ellen's condition until…

Perhaps the most beautiful screen couple of their time, neither Gene Tierney nor Cornel Wilde were noted for a wide acting range. Given strong support by Stahl's direction, each rises to the unusual demands of the material. Leave Her to Heaven is both daring and subversive for 1945. Director John Stahl made his name in the 1930s with enormously popular women's pictures, films not remotely like this one. Audiences can identify with the story because its first concern is the problem of communication in a loving relationship. Ellen tricks handsome Richard into a hasty marriage proposal, apparently just to slam the door on her unfortunate ex-fiancé Russell Quinto (Vincent Price, in fine hurt/perturbed mode).
The poised and gracious Ms. Tierney is appropriate casting, in that Ellen Berent wears her beauty as a mask. She's a fashion plate stealth sociopath, never divulging her candid feelings to anyone. Audiences hip to the topical interest in psychology were fascinated by Ellen Berent's manipulative relationship with her trophy husband, and her inability to love except on the most selfish terms. Ellen decimates her well-to-do American family from the inside out.
Cornel Wilde's Richard Harland accepts Ellen at face value, which is a big mistake. He's almost as dense and uncomprehending as Kent Smith's clueless husband in Cat People. Richard repeatedly proves his insensitivity to Ellen's inner disturbance, even when she drops huge clues of discontent. True, rushing into marriage is a shared mistake: Richard hasn't had time to ask if Ellen likes the idea of being a co-caretaker for Danny. He remains oblivious to her legitimate needs – time alone with her husband, a real honeymoon perhaps. Richard doesn't think of Ellen as person who could possibly have a problem. She can't put a sentence together that says something like, "We're just married, I'm sick of sharing you with other people all the time, and this is important."
Leave Her to Heaven's still-hair-raising murder scenes (no spoilers here) are especially disturbing when we learn that writer Jo Swerling once specialized in lighthearted Frank Capra movies. Swerling's perceptive script retains the psychological framework of Ben Ames Williams' novel, and avoids the psychological over-simplifications seem in numerous '40s films. Ellen is eventually dismissed simply as "one of those monsters that…", the same words used to describe the evil small-town doctor in Kings Row.

Luckily for Richard, Ellen's wholesome and healthy younger sister Ruth is waiting in the wings. Ruth an Earth Spirit, always seen tending gardens, growing things and mending clothing. Jeanne Crain plays her as the healthy alternative to Ellen, the partner a man needs instead of the exotic dream he thinks he wants. The same conflict is expressed in Hitchcock's Vertigo, between the familiar Midge Wood and the mysterious Madeleine Elster.
Leave Her to Heaven is awash in production values and swanky settings. Ellen's family is headquartered amid beautiful New Mexico scenery and Richard's hideaway lodge is on the shore of a Maine lake, accessible only by canoe. There's more location photography than studio setups with rear-projection. Leon Shamroy's images indeed sometimes resemble a too-perfect magazine layout. We expect Gene Tierney's wardrobe to be impressive, but the Technicolor sheen makes everything on screen seem to drip money, even the old 'woodie' station wagons in shiny waxed browns and greens. Ten years later, John Alton would bring a more appropriately shadowy Technicolor noir look to the underachieving but great-looking Slightly Scarlet.

That leaves Alfred Newman's music score, which grabs our attention over the Fox logo and reaches its peak during the film's oft-cited dawn funeral on horseback. Newman's main theme is an ominous clarion call, a series of dynamic notes that play off a heavy funereal beat. It segues into a short passage that sounds like classical opera, and then pays off like a doom-laden funeral dirge. It resembles something Bernard Herrmann might do, although Herrmann would orchestrate it differently. Like a ritual from a Greek tragedy, Ellen rides a beautiful horse up and down the crest of a trail, distributing the ashes of her dead father. The 'music and landscape' combo transforms Sedona into a fantastic other world, such as can be found in movies like Garden of Evil or The Big Country. The music lends a weird, operatic grandeur to the wordless proceedings.
Interestingly, five years later Newman's baleful fanfare was reprised for the finale of Joe Mankiewicz's All About Eve. When the 'new' Eve steps before the mirrors, already imagining herself a big star, the score suddenly quotes a measure of Newman's baleful music. These two movies make us wonder if postwar Hollywood liked to depict empowered women as dangerous monsters. Considering all the phony faux-Freud flotsam that surfaced in movie thrillers of the 1940s, this show is fairly sophisticated.
Vincent Price is used well this time out; he enters looking grim and lit for menace, much like one of his later Poe characters. His politician Russell Quinton has dignity, even if he doesn't win Ellen as a marriage trophy. As it turns out, she did him a big favor. When Cornel Wilde's marriage becomes a nightmare, he's made sad and quiet. Vincent Price wouldn't have been such a doormat for Tierney's evil tricks: he might react by going berserk and dragging both sisters into the nearest torture chamber.
---

The Criterion Collection's Blu-ray of Leave Her to Heaven is listed as a new 2K digital restoration by Twentieth Century Fox, the Academy Film Archive, and The Film Foundation. I've compared it with the earlier, Out Of Print Twilight Time disc from 2013. Both look great but Twilight's transfer is marginally more pleasing. Placed side-by side, the new HD color is a bit colder and toned down; Twilight Time's older transfer is a little closer to the blatantly artificial look of original IB Tech prints. Mind you, I had to place them side by side to see the difference, so the new disc can't be faulted… viewers will still react to the bright colors, and close-ups of Gene Tierney are still jaw-dropping.
The artificiality extends to the makeup design. Wilde and Tierney appear to be painted with a Technicolor-approved makeup base that erases detail. Their uniform complexions makes them resemble fancy department store mannequins. In the big close-ups, Wilde's skin is sometimes more porcelain-like than Tierney's. This was once the norm for movie star glamour in color, and it takes a bit of viewer adjustment.
The audio track is the equal of the earlier release — Heaven really demonstrates Alfred Newman's skill in finding dynamic music to complement a wide range of pictures.
Besides the trailer there are no key source extras. as John M. Stahl was an in-the-trench directors that received almost zero critical attention when he was active. We do get a good video essay by Imogen Sara Smith, who takes a look at Stahl's career and enumerates Leave Her to Heaven's unique qualities. Megan Abbott provides the essay for Criterion's color insert folder.
Dedicated fans might find the older OOP Twilight Time disc worth searching for — it has an Isolated Score Track for the Newman music, a commentary with Richard Schickel and actor Darryl Hickman (who is still with us!) and the lively liner notes of Julie Kirgo.
We hope that Criterion can continue to license older 20th Fox pictures… with Disney's acquisition of the studio, the word on the street is that disc companies no longer have access to the Fox library.
Reviewed by Glenn Erickson
---
Leave Her to Heaven
Blu-ray rates:
Movie: Excellent
Video: Excellent
Sound: Excellent
Supplements: Interview with critic Imogen Sara Smith, trailer, insert folder essay by Megan Abbott.
Deaf and Hearing-impaired Friendly? YES; Subtitles: English (feature only)
Packaging: One Blu-ray in Keep case
Reviewed: March 12, 2020
(6224heav)

Visit CineSavant's Main Column Page
Glenn Erickson answers most reader mail: cinesavant@gmail.com
Text © Copyright 2020 Glenn Erickson