As an artist Henri-Georges Clouzot was fearless: in the darkness of the German occupation he made a movie about the social crime of informing. Poison Pen accusations destroy trust, bringing out the worst in the people of a small French town. Who is The Crow and how many will suffer before the letters stop?  It's a study in vitriolic misanthropy — the kind of cold observation that Clouzot does so well. At the war's finish director Clouzot was accused of collaboration, and for a time was censured. Later on, some English critics classified the show as a horror film. It's certainly creepy enough.

Le Corbeau
Blu-ray
The Criterion Collection 227
1943 / B&W / 1:37 Academy / 91 min. / available through The Criterion Collection / Street Date , 2022 / 39.95
Starring: Pierre Fresnay, Ginette Leclerc, Micheline Francey, Héléna Manson, Jeanne Fusier-Gir, Sylvie, Liliane Maigné, Pierre Larquey, Noël Roquevert, Bernard Lancret, Antoine Balpêtré, Jean Brochard, Pierre Bertin, Louis Seigner, Roger Blin, Robert Clermont, Palau, Marcel Delaître.
Cinematography: Nicolas Hayer
Film Editor: Marguerite Beaugé
Original Music: Tony Aubin
Scenario by Louis Chavance adaptation by Chavance and Henri-Georges Clouzot
Produced by René Montis, Raoul Ploquin
Directed by Henri-Georges Clouzot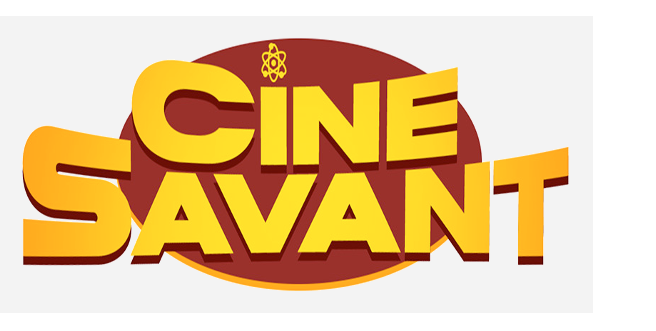 American disc collectors didn't always have access to many of the films of Henri-Georges Clouzot. For years all we had seen were bad copies of Diabolique, sometimes dubbed in English; we remember reading that Alfred Hitchcock was upset when he missed out on the property, an optioned another story from the same writers, to make Vertigo. Hitchcock may have had an amused contempt for his imitator William Castle, but he was very respectful of Clouzot's talent.
In film school we soon discovered The Wages of Fear and Quai des Orfèvres, but the wonders of Clouzot's Les espions, La vérité and his aborted 'breakdown' feature Inferno would have to wait for the Blu-ray years. Home video has even given us a selection of 1930s features written by Clouzot.
Clouzot was one old-school director that The New Wave couldn't erase; his films were just too good, too intense and sometimes too radical. His most politically notorious show is still Le Corbeau, a disturbing thriller filmed during the German occupation, for the German-overseen Continental Films. Continental wasn't a Nazi organization; on one of Criterion's extras several name directors tell us that most everybody worked for it. The company was tasked with producing simple entertainment. It couldn't challenge the occupation or promote French nationalism, but otherwise filmmakers had enough freedom to work there without compromising themselves.

Clouzot resurrected a ten-year-old property about a 'social curse' of poison pen letters that descend on a small French hamlet. In collaboration with the original author, he fashioned a film that has little good to say about human nature: the town erupts in suspicious gossip, calumny and threats. The vicious letters do indeed 'rip off the lid' to reveal every manner of human ugliness.
Twenty five years before Marcel Ophuls' The Sorrow and the Pity went public with the truth, this suspenseful mystery expressed the essence of the German occupation of France.

The small town of Saint Robin is transformed by hundreds of poison pen letters that denounce doctors and accuse individuals of various crimes and scandals. They are all signed 'Le Corbeau' — "The Crow." An early focus for the malice, Dr. Remy Germain (Pierre Fresnay) is accused of performing abortions, and consorting with Laura Vorzet (Micheline Francey) the wife of psychiatrist Dr. Michel Vorzet (Pierre Larquey). Crippled local girl Denise Saillens (Ginette Leclerc) makes an emotional connection with Germain, confusing his judgment. Her younger sister Rolande (Liliane Maigné) has stolen from the post office where she works. All of these secrets come out into the open, ruining lives left and right. The public's outrage then falls on Laura's sister, Nurse Marie Corbin (Héléna Manson), who may have been stealing narcotics from the hospital. The town seems to be eating itself alive.
Town Without Pity.
Few thrillers of the 1940s approach the frightening complexity of Clouzot's Le Corbeau. Films noir made occasional artistic detours into madness and paranoia, but Clouzot presents a diseased community in all its ugly detail. Guilty secrets are exposed; almost nobody is left in the clear. A grieving mother confirms a desire for revenge. A shopkeeper denounces a doctor thought to be an abortionist. A teenager steals money from her job and then uses the story to solicit more money from sympathetic adults. A cripple uses her infirmity to entice a man into her bed. An elder doctor watches his young wife stray while making knowing remarks from the sidelines. The postmaster insists that all mail be delivered, including the hate mail, but carefully intercepts letters addressed to his wife. A town official sees an opportunity in the scandals. He welcomes a gossip-caused shake-up in management, but not when he becomes a target as well. Even a sweet girl crying on a playground is revealed to be a liar when she conceals one of the poison pen letters.
The harm goes deeper than just words. One person commits suicide because of the Corbeau's malice and some may be threatened with mob action. Anybody could be Le Corbeau . . . the curse of insecurity brings out everyone's worst behavior. The evil letters expose every hidden secret and ugly truth behind the town hypocrites.

Clouzot shows the instability of the social fabric. The beleaguered Dr. Germain is already an emotional refugee from an earlier life, and the baseless accusations make him disgusted with human nature. Even those closest to Germain succumb to doubt, including his sweetheart Laura. Germain's best friend Dr. Michel could be supportive but instead makes sardonic remarks from the sidelines. Saint Robin is an anti-Capra town, a frightening stew of misanthropy.
One needs to pay close attention from the start of Le Corbeau — it's important to get some names and faces straight to follow the quickly-mutating storyline. Every new character is a potential Crow. Several scenes are genuine suspense classics. The nurse is pursued down empty streets by a wave of threatening voices. A single piece of paper interrupts a mass, holding the congregation riveted as it drifts slowly down from the rafters.

The diabolical Corbeau has a talent for deflecting suspicion onto new victims. Doctor Germain must suppress his emotions to avoid jumping to conclusions. There's a growing horror in the fear that the wrong person will be punished.
The performances are uniformly excellent. Pierre Fresnay stars in Jean Renoir's Grand Illusion. The nurse Héléna Manson is in G.W. Pabst's Kameradschaft and Lola Montés. Pierre Larquey returned in Clouzot's Quai des Orfèvres and Diabolique, and Antoine Balpetré shows up again in Robert Bresson's Diary of a Country Priest.

Yes, people do behave that badly.
Clouzot's pitiless community might be a satire if it wasn't so negative. The only laughs are darkly  ironic. The malevolent social interactions feel authentic . . . is petty society just a Lynch Mob in slow motion?   A little insecurity, a little fear, and people forget everything except immediate self-interest. Privacy is disregarded, rumors are accepted as truth, and the presumption of innocence falls by the wayside. This town is overrun by civilized savagery.
We actually first read of Clouzot's Le Corbeau in critic Ivan Butler's 1967 genre overview The Horror Film. Butler recognized the film's concept of a 'diseased communal mind' and used it to bridge the evolution of screen horror from abstract fantasies to real-life psychological chillers. The show definitely connects with later paranoid fantasies in which one can't be sure who to trust. A scene where two doctors try to identify Le Corbeau with a handwriting test, aligns with the 'alien blood test' in John Carpenter's The Thing. Every time a likely suspect is detected, doubt enters the picture.

The grim worldview of Le Corbeau also shares dark themes with the Val Lewton psychological horror film The Seventh Victim, made the same year. Lewton's unhappy tale concerns equally flawed, disaffected people. New York's Greenwich Village is populated by guilty lovers, disillusioned idealists and opportunist cynics. There's even a person missing an arm in both pictures. But Lewton's film is a statement of human weakness in an uncaring world. Like several of Clouzot's films, Le Corbeau expresses open contempt for basic human nature — its finale is as chilling as the grim ending of The Night of the Living Dead. Reality is always more frightening and disturbing than horror fantasy.
Le Corbeau became a major scandal for the career of Henri-Georges Clouzot. The Germans allowed the film to open in France, but then the Gestapo reacted to its denunciation of informers, and the show was withdrawn from screens. Encouraging the French to inform on their neighbors was the main way that the occupiers could identify members of the Resistance. One would think that the Nazi censors would have stopped the production before filming began.
The end of the war brought a storm of reprisals against collaborators big and small. Few filmmakers at Continental received more than reprimands, but Clouzot was singled out and suspended from film work as punishment for his alleged collaboration. It was largely due to the impression that Le Corbeau was an insult against France in general, a propaganda piece that said all French towns were swamps of petty evil. Clouzot says that a lie circulated that the Germans had screened the film somewhere under the title A Small Town in France, as evidence of the depraved French mindset. It took a concerted campaign from well-respected artists and filmmakers to clear Clouzot's name, and allow him to work again.
---

The Criterion Collection's Blu-ray of Le Corbeau is a beautifully remastered encoding of this all-time classic chiller. The haunting photo of Héléna Manson's face in a broken mirror made a strong impression in the old Ivan Butler book. Studiocanal is said to have performed a new 4K restoration, with much clearer audio as well. These restorations confirm the skill and artistry of the French filmmakers.
Criterion has no new extras but repeats most of the items from their early (#227) DVD. The discussion isn't as comprehensive as we expect from the label. The most useful item for viewers unfamiliar with the movie is Alan Williams' insert essay. Not repeated from the 2004 release is a booklet that contained a pair of translated articles from the 1947 controversy around the film, one pro- and one con-. Clouzot's campaign to be cleared of collaboration charges was called The Corbeau Affair.
An original trailer is present, along with two video pieces. An excerpt from a 1975 French docu gives us those noted directors and writers coming to Clouzot's defense. Another short piece is with the late critic-director Bertrand Tavernier. He patiently explains the entire context in which Le Corbeau was filmed. Tavernier's lecture is in English without subtitles; I wish he had spoken in French, as much of what he says is difficult to understand.
Rather than come up with anything new, the packaging repeats the sinister artwork from the old DVD release, with the charcoal image of crow spreading a black cloud of ink over a city below.
Reviewed by Glenn Erickson
---
Le Corbeau
Blu-ray rates:
Movie: Excellent
Video: Excellent
Sound: Excellent
Supplements:
Interview with filmmaker Bertrand Tavernier
Excerpts from The Story of French Cinema by Those Who Made It: Grand Illusions 1939–1942, a 1975 documentary featuring director Henri-Georges Clouzot
Trailer
Plus and insert essay by Alan Williams.
Deaf and Hearing-impaired Friendly? YES; Subtitles: English (feature only)
Packaging: One Blu-ray in Keep case
Reviewed: September 10, 2022
(6796corb)

Visit CineSavant's Main Column Page
Glenn Erickson answers most reader mail: cinesavant@gmail.com

Text © Copyright 2022 Glenn Erickson