Jean-Pierre Melville in 4K?  That's an inviting idea. All of Melville crime pictures are memorable, and this is one of his best-remembered, a traditional caper drama with a wordless heist scene that lasts almost half an hour. The color production stars three big French actors and one Italian. Alain Delon and Gian Maria Volonté are the career thieves, joined by the conflicted Yves Montand as an alcoholic ex-cop. Comedian Bourvil is enlisted in a surprise role as the completely serious and less-than-ethical police inspector on their trail. We have to admire producer-writer-director Melville's skill — he achieves a high-budget sheen with a minimum of production resources.

Le cercle rouge
4K Ultra HD + Blu-ray
The Criterion Collection 218
1970 / Color / 1:85 widescreen / 140 min. / The Red Circle / available through The Criterion Collection / Street Date March 15, 2022 / 49.95
Starring: Alain Delon, Bourvil, Gian Maria Volonté, Yves Montand, Francois Périer, Ana Douking, Paul Crauchet, Paul Amiot, Pierre Collet, André Ekyan, Jean-Pierre Posier.
Cinematography: Henri Decaë
Production Designer: Théo Meurisse
Film Editors: Marie-Sophie Dubus, Jean-Pierre Melville
Original Music: Éric Demarsan
Produced by Robert Dorfmann
Written and Directed by Jean-Pierre Melville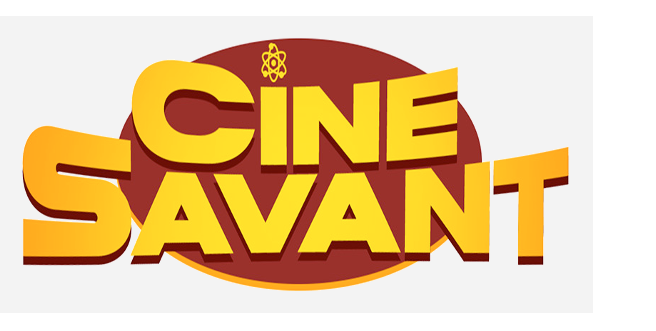 Criterion continues to double back on its impressive list of Jean-Pierre Melville thrillers with this stunning Blu-ray of his penultimate feature film. Slipping back 1,000 spine numbers in the Criterion catalog, Le cercle rouge impresses as an ascetic, stylized police-vs-crooks story in the same vein as Melville's avowed masterpiece Le Samouraï from a few seasons earlier. Like other late Melville films, it's a ritualized, unemotional and deliberately-paced caper story that builds on familiar but absorbing characters. Not a familiar title?  Few French genre films were imported to the U.S. in the late 1960s — Hollywood discouraged the competition, American audiences wouldn't read subtitles and had an almost equally low tolerance for voice dubbing, especially when Parisian voleurs were given voices we'd heard in Spaghetti westerns and sword 'n' sandal pix.

Writer-director Melville's story is a linear, no-frills account of criminal activity. Hotshot career criminal Corey (Alain Delon, with a mustache) leaves prison and is immediately back in action, working on a plan given him by a prison guard. He links up with Vogel (Gian-Maria Volonté), an escaped suspect who climbs into the trunk of Corey's car. Their plan is to knock over a jewelry showroom equipped with numerous sophisticated alarms. To do the job they enlist Jansen (Yves Montand), an alcoholic ex-cop who prides himself on his marksmanship. Opposing them is the pragmatic Captain Mattei (André Bourvil), a plodder who knows he'll catch them in the end. Mattei is not above blackmail to secure the information he needs.
Melville's last film Un Flic has some atmospheric action scenes, especially an opening bank robbery in the rain. But it feels sloppy and unfinished in some departments, especially special effects. But Un flic was preceded by three full-on masterpieces, the highly stylized Le Samouraï, the stunning resistance tale Army of Shadows, and this straight, uncomplicated tale of cops and robbers. Le cercle rouge is a throwback to the primal heist story — pro criminals band together to pull off a special job. Melville wrote it in the early '50s in response to his favorite film The Asphalt Jungle, but was put off for twenty years by the success of caper pictures like Du rififi chez le hommes. Jules Dassin's Rififi became famous for an extended robbery sequence with no dialogue; Le cercle rouge has a similar scene that lasts almost half an hour.

In interviews Melville characterizes himself as an action director, but Le cercle rouge is less an action thriller than it is a meditation on the caper, with stylized characters we must study to understand. They turn out to be exactly as advertised. The crooks played by Delon and Volonté convey their pasts through their eyes and little else — we know almost nothing about them. A possible plot thread is suggested when Delon's Corey seems embittered by a woman he left behind (Ana Douking), who is now sleeping with the mob boss he protected with silence while in prison, and who now sets two killers on his trail. The tangent really doesn't go anywhere — the woman has an early nude scene but then disappears. She seems to be in the movie just to keep us guessing … will a surprise betrayal spring out at Corey when he's most vulnerable?
Yves Montand's fallen cop Jansen is allowed a bit more depth. We witness his D.T.s, represented by colorful snakes, spiders and lizards that crawl into his room while he sleeps. But the lighting of this scene defuses any threatening feeling it might have — and the awful wallpaper in Jansen's room would drive anybody crazy. Jansen's troubled history with the police force — why he's now willing to take part in Corey and Vogel's crime — is never explained. He treats the heist challege as a therapy cure for his alcoholism. Jansen's obsession with marksmanship and the special bullets he uses to 'pick a lock' are odd details nicely observed. We like the way he calms his nerves during the crime by simply sniffing a liquor flask.

Equally interesting is the cop on the case played by André Bourvil, the famed comedian. The actor serves extremely well as the serious Captain Mattei who does his work with a deadpan expression, who doesn't hesitate to use crooked means when necessary. Mattei pampers his cats at home, a possible effort on Melville's part to humanize the character, as H.G. Clouseau had done with Louis Jouvet in the classic Quai des Orfèvres. Mattei and He also keeps tabs on his snitches out on the street, but he's no more lovable than the crooks. When he needs information from the nightclub owner Santi (François Périer), Mattei gets the man's cooperation by framing his son on a narcotics charge. That scheme backfires, with potentially tragic consequences.
Jean-Pierre Melville's classic crime tales seem even more in love with fate and doom than their American noir inspirations, and in Le cercle rouge the theme is stated overtly, directly. A grim Police Comissioner tells Bourvil's Mattei that all men are wicked, cops as well as robbers. Before this is proven we hear several more verbal repetitions of the same idea. Some of Melville's plot contrivances feel fresh, as when the freshly released Corey almost immediately hooks up with Vogel, an escapee on his way to prison. Other turns of plot can be a bit clunky. Melville almost elminates women from the movie. We get a brief glimpse of Alain Delon's ex-moll at the beginning and at one point we see a stage-ful of joyless cabaret dancers. There's also a young waitress who presents Delon with a red rose before the final chapter. Action fans waiting for something to happen may smell symbolism and become resentful.

The film maintains a cool and dark surface — Melville seems to be purposely avoiding extravagant visuals. Flat lighting almost works against the aforementioned D.T.'s sequence. But the cold and comfortless streets are a nice switch from escapist capers like the Rat Pack lark Ocean's Eleven. The extended break-in at the jewelry salon works because it's so literal: No fancy stuff, just careful coverage of the complicated actions of the three thieves. Cercle is otherwise so realistic, that it surprises us by showing automatic surveillance cameras that zoom in on the thieves as they work, a phenomenon just discussed in the review for Shakedown.
The crooks wear The Green Hornet look-alike masks as they disable a series of security devices, giving the scene the feel of a graphic novel or crime comic. The extended wrap-up that follows is appropriately muted. The crooks' professional dedication causes them to be loyal to the bitter end. It's an expression of personal identity, not altruism; compared to the utter depravity of occasional Melville characters, this bunch definitely believes in Honor Among Thieves.

Director Melville's work is now all but unanimously praised. When he passed away in 1973 he may have thought his kind of filmmaking was out of style and no longer wanted. He had once played a role in Godard's À bout de souffle but was shunted aside in the May '68 demonstrations in which some of the New Wave directors acted like cheerleaders. In the activist critical climate Melville's superlative Army of Shadows was dismissed as irrelevant; it barely made a dent when first released, even in France. It's now considered the occupation resistance classic. Much later the word came out that Melville, as 'Jean-Pierre Grumbach,' had himself been an active resistance operative in WW2. He was so committed to filmmaking that he made his first film Le Silence de la Mer independently, outside the established system of studios.
Melville distinguished himself as a man's man among French directors, and this show definitely satisfies — at two hours and twenty minutes there's not a single slack moment. His emphasis on style and ritual enriches familiar genre events, and we find ourself draw to his little group of thieves. Le cercle rouge may be a generic cops and robbers tale, or maybe just a French echo of The Asphalt Jungle. But we enjoy it just the same, especially its quartet of quirky characters.

---
The Criterion Collection's 4K Ultra HD + Blu-ray of Le cercle rouge is billed as a new 4K restoration from Studiocanal. Again, it's the uncut version of the film. Ten years ago the bump from DVD to Blu-ray really helped with the several dark scenes out on the road, some of them with a pre-dawn feel. With the extra push to 4K, images of the stars engaging in standoffs, etc., in the dank greenery now stand out as they should. It really feels cold and clammy enough to warrant the overcoats and trench coats.
The extras will give viewers a full dose of the eccentric Yankee-phile director, with his hats and cars — he must have carried a map of Paris with him, marking the tiny Paris streets where his giant detroit cars just wouldn't fit. The extras, all on the second Blu-ray disc, are the same excellent selection as from the earlier edition. They remind me of how obscure Jean-Pierre Melville seemed to be in the 1970s, when most of his films were out of reach, and we could only read about him in Rui Nogueira's interview book.
Hardly any of Jean-Pierre Melville's 'genre' features showed in the United States as normal import releases. Some of his non-crime pix like Léon Morin, prétre received arthouse exposure but not necessarily the crime pictures, regardless of how popular they had been overseas. This is perhaps why several have retained their untranslated French titles.

The IMDB says that Melville's 1956 masterpiece Bob le Flambeur was released here in 1959. We found no proof of that before learning that the distributor Mishkin released it very briefly under the title Fever Heat, dubbed and edited. The original Bob le Flambeur officially premiered 22 years later for a single 1981 showing at the New York Film Festival, and then received a modest release in 1982 from a company called Triumph.
The 1959 Two Men in Manhattan waited until 1996 for a New York museum screening. 1967's Le Samouraï may have screened in a festival or two but it didn't surface here commercially until 1972, and only after being dubbed and edited and retitled 'The Godson.' I saw its trailer with an audience that laughed in derision, thinking it was a cheap rip-off of the Coppola epic.
And what about Le cercle rouge?  It didn't arrive here until 1993 — and then in an inexcusable version cut down by a third, to only 99 minutes. The full-length original Cercle finally opened in America in 2003. (Research by correspondent "B.") In other words, Jean-Pierre Melville died before his name or his films were known in America to any but Francophile film fans.
In the late eighties fuzzy laserdiscs of a few Melville titles began to show up at 'Dave's The Laser Place' out in the valley. We had to wait for DVD and Criterion to soak up more Melville riches. I eagerly reviewed them:
Bob le Flambeur, Two Men in Manhattan, Le Doulos, Le Deuxième Souffle , Le Samouraï.
That led us to other high-quality vintage French crime mellers that weren't directed by Melville, many from Criterion as well:
Touchez pa au grisbi, Le trou (both Jacques Becker), Classe tous risques (Claude Sautet) and of course Du Rififi chez les hommes (by 'Julie Dassin from Connecticut'). You can't go wrong with any of them — they play like hardboiled crime fiction, not like Production Code- neutered Hollywood crime pictures.
Reviewed by Glenn Erickson
---
Le cercle rouge
4K Ultra HD + Blu-ray rates:
Movie: Very Good / Excellent
Video: Excellent
Sound: Excellent
Supplements: Segments from a 1971 episode of Cinéastes de notre temps featuring director Jean-Pierre Melville
Interviews with assistant director Bernard Stora and Rui Nogueira, author of Melville on Melville
On-set and archival footage, featuring interviews with Melville and actors Alain Delon, Yves Montand, and André Bourvil
Trailer
PLUS an insert booklet with essays by Michael Sragow and Chris Fujiwara, excerpts from Melville on Melville, a 2000 interview with composer Eric Demarsan, and an appreciation by filmmaker John Woo.
Deaf and Hearing-impaired Friendly? YES; Subtitles: English (feature only)
Packaging: One Blu-ray in Keep case
Reviewed: March 23, 2022
(6691cerc)

Visit CineSavant's Main Column Page
Glenn Erickson answers most reader mail: cinesavant@gmail.com

Text © Copyright 2022 Glenn Erickson