Have a yen for the music, style and glamour of '60s Swinging London?  Edgar Wright's hybrid time capsule / music extravaganza / horror thriller is an audiovisual delight from one end to the other. Young women from different decades seek to conquer London by different means — they meet as soul twins in a ghost world, where bloodsoaked murders haunt their dreams. Thomasin McKenzie and Anya Taylor-Joy are the psychic twins; stars Rita Tushingham, Terence Stamp and the late Diana Rigg bring the authenticity.  Soho can boast the most creatively 'alive' visuals of 2021.

Last Night in Soho
4K Ultra HD + Blu-ray + Digital
Universal Home Entertainment
2021 / B&W / 2:39 widescreen / 116 min. / Street Date January 18, 2022 / Available from Amazon
Starring: Thomasin McKenzie, Anya Taylor-Joy, Matt Smith, Diana Rigg, Terence Stamp, Rita Tushingham, Michael Ajao, Synnove Karlsen.
Cinematography: Chung-hoon Chung
Production Designer: Marcus Rowland
Art Directors: Tim Blake, Victoria Allwood, Katie Money, Emily Norris
Costume Design: Odile Dicks-Mireaux
Film Editor: Paul Machliss
Original Music: Steven Price
Written by Edgar Wright, Krysty Wilson-Cairns story by Wright
Produced by Tim Bevan, Eric Fellner, Nira Park, Edgar Wright
Directed by Edgar Wright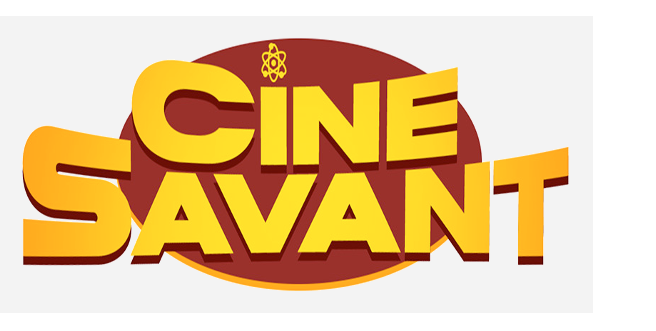 It's time to debate the merits of the films of 2022, the ones up for 2023 Oscar consideration. True to form, we at CineSavant are just beginning to form our opinions of some of last year's movies, a mostly unimpressive field. The one show that really knocked me out a year ago was Edgar Wright's Last Night in Soho.
The spoiler-laden way most films are marketed now, we avoid trailers, articles, etc. the moment something looks interesting. Therefore I saw Soho cold, not knowing it would morph into four kinds of films in one. The first half-hour left us breathless — it begins as a riveting nostalgia ode to the glory  of 'swinging London' circa 1968. The movie's heroine is a 'Carrie White' – like empath, endowed with a connection to her dead mother. The second act presents her entrancement-possession by a spectre from the past. By the time the third act arrives the film has developed into a full-scale psycho-slasher horror movie.

Director Edgar Wright brought much-needed mirth to the grim first decade of the new century with Shaun of the Dead and Hot Fuzz. He later adapted his agitated visual approach to the action caper Baby Driver. Last Night in Soho is an ambitious blend of elements that cut across genre lines. Its descent into horror phantasmagoria took more than one viewing to properly appreciate. It's our fault, not Wright's — Soho's initial 'nostalgic reverie' was so entrancing, we didn't want it to end.
Provincial hopeful Eloise (Thomasin McKenzie) wins a place at a prestigious college of fashion in London. Her grandmother Peggy (Rita Tushingham) sends her off unaware that Eloise continues to experience recurring visions of her dead mother (Aimee Cassettari). London is marvelous but Eloise finds the students coarse and cruel, especially her roommate Jocasta (Synnove Karlsen). She relocates to a bedsitting room rented by the stern, old-fashioned Ms. Collins (Diana Rigg).
The amazement begins when Eloise's nights are possessed by the specter of Sandie (Anya Taylor-Joy), who at first seems an idealized alter-ego. Eloise co-experiences Sandie's fashionable entreé into the club scene, which at first promises a rocket to stardom. But Sadie falls for the irresistibly cool come-on of talent manager Jack (Matt Smith). He wants to introduce her to other men . . . a development that affects Eloise as well.

Tonite Let's All Make Love in London (with a link)
Edgar Wright's movie focuses on a cultural scene that may draw a blank with some audiences.  Just how remote is Swinging London of the 1960s?   The burst of energy that made England the cultural center of the world for fashion, music and film is described well in David Batty's 2017 docu My Generation.   Born in 1974, Edgar Wright didn't experience the phenomenon first-hand . . . which doesn't blunt his interest in the subject. *
The soundtrack sells the scene — we're seduced by some vivid music of the day: Peter and Gordon, Cilla Black, Petula Clark, The Kinks. We side with Eloise 100% when the other fashion students dismiss her 60's tunes as 'old junk.'  We're captivated by the country girl who fashions a dress from newspapers. Eloise's romance with the past extends to glamour icons like Audrey Hepburn. Hers is a questing spirit with an open mind.

We know where Eloise fits in when we see her granny.   Rita Tushingham was the waif-adrift-in-London par excellence of the classics A Taste of Honey and The Knack … and How to Get It.  Grandma Peggy is the ideal spokeswoman to warn girls to be careful in London. She knew the London scene that Eloise so idolizes. Eloise's mother went to London as well, making the pilgrimage seem a generational rite of passage for the bold and ambitious.
Eloise's initial time-travel 'dreams' are a breathtaking burst of London nostalgia. Dream-walking in her nightclothes, she exits a dark alley to confront a giant vintage movie marquee, one that fans will recognize before it's fully revealed. Sandie materializes as a shimmering fashion doll during a performance by singing star Cilla Black. Eloise 'twins' with Sandie via seamless visual effects that blend the two women together in mirror reflections. The bravura dance scene that follows between Matt Smith, Anya Taylor Joy (and Thomasin McKenzie) is a genuine showstopper.

The phantom Sandie inspires Eloise's fashion design efforts, and also spurs her to be more bold. As Sandie becomes involved with the ultra-slick Jack, Eloise changes her look to be more like Sandie, and takes a job as a server at a pub. She gets involved with John (Michael Ajao of Attack the Block), a fellow fashion college student. Eloise sneaks John into her room, breaking Ms. Collins' primary house rule.
The storyline goes horror-dark as Sandie begins 'dating' Jack's business friends. Eloise's inquiries lead her to believe that Sandie is a real ghost from the past. That brings us to stars Diana Rigg and Terence Stamp. Eloise senses that Stamp's 'silver-haired gentleman' is connected to Sandie's sad demise, but her empathic powers aren't as keen with the imperious Ms. Collins. Before Eloise sorts out the mystery, she herself descends into a near-psychotic delirium.

Last Night in Soho is a showcase for Edgar Wright's visual stylization. By the time the glamorous hallucinations have given way to London of the Living Dead we're perhaps getting a surfeit of horror visions. Zombie sex partners harass Eloise, their arms emerging from walls and mattresses, Polanski style. That's not counting the savage knife attacks and a grandiose supernatural conflagration.
Is it too much?  We should be impressed when a filmmaker dares to combine elements from different genres, gambling that the fickle audience won't reject it in part or whole.  There are some swift gear changes to absorb:   the Rita Tushingham newcomer / with Stephen King psychic powers / experiences a nostalgic vision of London / only to find herself in a Piccadilly Giallo.

Rita Tushingham sets the tone with her classic London connection. Terence Stamp's lean old gent is presented as a potential villain, but his sidebar story isn't given the breathing room it needs. We're duly impressed by the late Diana Rigg, whose character ends up being central to Soho's core mystery. Ms. Rigg may be a lifetime away from her roots in big '60s entertainments, but we're also reminded of her distinguished career as a stage performer.
Did Last Night in Soho offend those chosen to reward cinema excellence?  Was it considered insufficiently relevant, or unacceptably non-feminist?  It was snubbed by our Academy, when I thought it would at least be a shoo-in for its endlessly inventive, expressive visual effects. 2021 offered some decent and deserving pictures, but this is the only one which struck me as something new and exciting.
---

Universal Home Entertainment's 4K Ultra HD + Blu-ray + Digital of Last Night in Soho will reward fans with 4K setups — the nightlife fireworks light up a video monitor. The visual illusions generate a special Sense of Wonder — we experience the Louise-Sandie 'twinning' as a tangible miracle, not an effect to be analyzed. The deal is sealed with all that beautifully mixed vintage audio. The selection of Cilla Black as the soul of the Nightlife World is a brilliant move.
The 4K image is flawless, as we expect with most new movies; if you've seen this streaming you might be impressed by the improvement.

The assembled extras include a colorful set of EPK — like promotional featurettes, two full commentaries with the director and his collaborators, and the Downtown music video. The deleted scenes enlarge the romance between Eloise and John. The many BTS shots showing effects scenes in production are there for those curious to see how everything was done.
The most welcoming extras are still Edgar Wright's audio commentaries.  The glamorous world he recreates becomes both a women's empowerment story and a joltingly violent psycho slasher. Does the film go in too many directions at once?  I was dazzled by the first run-thru but it took a second pass to fix a better appreciation.
Reviewed by Glenn Erickson
---
Last Night in Soho
4K Ultra HD + Blu-ray + Digital rates:
Movie: Excellent
Video: Excellent
Sound: Excellent
Supplements:
Audio Commentary with Edgar Wright, editor Paul Machliss, composer Steve Price
Audio Commentary with Edgar Wright and co-writer Krysty Wilson-Cairns
Featurettes Meet Eloise, Dreaming of Sandie, Smoke and Mirrors, On the Streets of Soho, Time Travelling
Deleted Scenes
Downtown music video
Trailers
"Extras:" tests for hair, makeup, lighting, visual effects; steadicam rehearsals and alternative take.
Deaf and Hearing-impaired Friendly? YES; Subtitles: English (feature only)
Packaging: One Blu-ray in Keep case
Reviewed: January 8, 2023
(6880)
*   The remoteness of 'swinging London' fascinated California kids and weaned some of us off surfing music — it was obvious that something sensational was happening far away in the home of The Beatles, Twiggy, James Bond and Hammer Horror. An English exchange student in Junior High was an instant celebrity.

Visit CineSavant's Main Column Page
Glenn Erickson answers most reader mail: cinesavant@gmail.com

Text © Copyright 2023 Glenn Erickson