It happens every time: we want to cruelly betray somebody, but LOVE keeps getting in the way. When evil Dan Duryea sics con-man louse John Payne on the saintly war widow Joan Caulfield, three other women come tagging along as well, 'cause Payne is just too attractive. The swindle in George Sherman's unsure noir gets uglier and then loses its way in the third act, with clunker dialogue and a climax that dissolves when it should resolve. Look out for super femme input from Shelley Winters, Dorothy Hart and Patricia Alphin. It's an early featured role for Winters, and she doesn't hold back.

Larceny
Blu-ray
KL Studio Classics
1948 / B&W / 1:37 flat Academy / 89 min. / Street Date July 13, 2021 / available through Kino Lorber / 24.95
Starring: John Payne, Joan Caulfield, Dan Duryea, Shelley Winters, Dorothy Hart, Richard Rober, Dan O'Herlihy, Nicholas Joy, Percy Helton, Walter Greaza, Patricia Alphin, Gene Evans.
Cinematography: Irving Glassberg
Art Directors: Bernard Herzbrun, Richard Riedel
Film Editor: Frank Gross
Original Music: Leith Stevens
Written by Herbert F. Margolis, Louis Morheim, William Bowers from the novel The Velvet Fleece by Lois Eby, John Fleming
Produced by Leonard Goldstein
Directed by George Sherman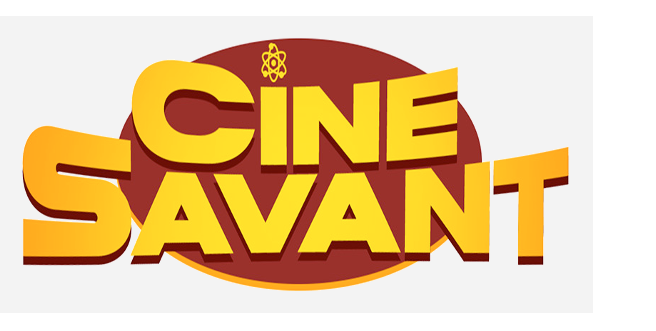 Boy, my job description is to review older movies … but in some cases it's difficult to refrain from recasting, rewriting and re-directing those movies in one's head.
The storyline of Universal-International's film noir Larceny has a really unsavory edge — its hero John Payne pulls off scams on innocent women, much like Dana Andrews does in Otto Preminger's Fallen Angel. Former pretty boy John Payne would seem to be changing his act, especially after the sweet Miracle on 34th Street, one of his last for 20th Fox. Payne's con man is much nastier than his later characters in the standout noirs for Phil Karlson, Kansas City Confidential and 99 River Street. This immediately puts Larceny a bit off balance: co-star Dan Duryea is usually the morally compromised hero. Here Duryea is a straight villain, with no shading.

Con-men Silky Randall (Dan Duryea) and Rick Maxon (John Payne) have to bail from a Florida development scam when their mark, millionaire Walter Vanderline (Nicholas Joy) sees through their faked credentials. They relocate to Mission City, California, so Rick can sink his romantic claws into Deborah Owens Clark (Joan Caulfield), a wealthy war widow. Pretending to be the best buddy of Deb's fallen husband, Rick meets the heiress by making a hit impression at the local boys' club. Deb's friends are happy that she's becoming social again. Rick soon suggests that she channel her heartache into a youth center and war memorial, ideas that raise Deb's spirits. Rick gets the scheme in motion, looking at real estate with Deb and making arrangements with her local realtor.
Complications soon stack up. Silky suspects that his girlfriend Tory (Shelley Winters) and Rick are cheating on him behind his back, and sends his operative Max (Richard Rober) to snoop around. Instead of going to Havana, Tory has taken a Malibu beach cottage, and entreats Rick to visit her there. She has decided that Rick is going to run away with her.
Our 'hero' Rick is the kind of rat that keeps women waiting on the side, either for company or as insurance should he need to escape from a tight spot. He chats up the realtor's secretary Madeline (Dorothy Hart) and also a local waitress (Patricia Alphin). They're both unattached lookers, and all but throw themselves at him. I know, I know, that's the story of my life too.

The swindle couldn't go better. Deb's enthusiasm is so high, Rick doesn't need to apply any pressure. Silky's other con-man associate Duke (Dan O'Herlihy) helps Rick maneuver Deborah into a corner, and she happily writes a $100,000 check to cover the first installment on the real estate purchase. Rick has talked Madeline into helping with the scam, with the lie that he'll rendezvous with her in NYC in the near future. But has Rick grown a conscience?  When he balks at so outrageously betraying Deborah he precipitates disaster for all.
With its heavy dose of post-war depression / opportunism Larceny could be re-titled "Some Came Grifting," after the James Jones novel. But there isn't much room for Rick Maxon to become a good guy, as his actions make him a swine through and through. He makes a speech about honesty to the local kids, and woos Deborah with pious words and a showy $500 dollar donation to a local charity. Frankly, Rick's potency as catnip for gorgeous women is so high, he'd do much better simply romancing a rich woman like Deborah than trying to steal from her. Payne's acting is good but the direction doesn't make it clear that Rick Maxon is incapable of real love. We assume that he's balking because he's in love with Deb, which just isn't right.
Interestingly, Rick's exact 'romantic' problem is handled beautifully in a later caper film, the heavily ironic Dead Heat on a Merry-Go-Round.

The women of Larceny are walking dreams. Good girl Deborah is Joan Caulfield, a drop-dead beauty that didn't get the big roles. She's a talented actress, and her big picture is said to be Dear Ruth. I remember being dazzled by her pin-up poses in the Technicolor The Petty Girl and her vivacious character in the otherwise leaden The Rains of Ranchipur. Ms. Caulfield's performance here is even more evidence that she could have been a much bigger star.
Not given even that much of a break is the equally gorgeous, intelligent Dorothy Hart, whose best film part would seem to be in Jules Dassin's masterpiece The Naked City. She's quite good as Madeline, the secretary who makes a chemical connection to Rick in twenty seconds flat and then is willing to commit a crime for him just to escape from the dull burg Mission City. In reality you'd think that Madeline would be playing the local millionaires, one off the other. She ends up being one of Larceny's loose ends.
All but tossed away is Patricia Alphin's waitress. Rick keeps her in a holding pattern but apparently never needs her services. Ms. Alphin shows real promise, but by the look of her IMDB rap sheet this glorified bit part may be one of her better film roles. Perhaps the waitress part was even smaller, but Alphin impressed everyone during filming?

Ms. Alphin instead ends up being verbal target practice for Shelley Winters' spoiled troublemaker, Tory, who stakes her claim on Rick in no uncertain terms. Larceny makes it obvious that Tory and Rick are sleeping together; Tory's character is strong until the last act, when the quality of her hardboiled dialogue takes a steep nosedive.


→  The smart and saucy Shelley Winters indeed gets all the best lines. At one point her Tory saunters into a Café wearing a dark-glasses and hat 'disguise' similar to Barbara Stanwyck's in Double Indemnity. Three years later writer William Bowers provided the smart-aleck hipster lingo for Dick Powell in Cry Danger, one of the smartest-talking noirs ever. Unfortunately, Payne's glum hero isn't the wisecracking type.
Larceny doesn't satisfy for several reasons, but the basic one is that John Payne is too sympathetic to play Rick Maxon — it's a job for a specialist in dastards and heels, like Zachary Scott. If Payne and Dan Duryea swapped roles the movie would be more interesting, the only problem being is that Duryea isn't the slice of dame-bait that John Payne can be. About the only real fun to be had in the movie is watching Rick Maxon attract women.

And the script has serious problems as well. There isn't enough tension when Rick slips off to the beach to see Tory; the thug Max should easily detect him and report back to his boss. Silky is set up as unreasonably jealous, like Duryea's Slim Dundee in Criss Cross — but that conflict remains mostly on the sidelines. The final scene is so sketchy and incomplete, we'd easily believe it was a last-minute substitute. Did the Production Code Office ixnay something more daring?  Did Universal-International lose faith in the movie, and tell director George Sherman to find a way to skip a more elaborate ending, and wrap things up in a single compact scene at the beach house?  The show ends rather abruptly, with several characters just disappearing and the main conflict resolved with some awkward dialogue, a shooting and a badly-staged confession finale.
John Payne mostly looks uncomfortable, while Shelley Winters and Joan Caulfield score well. The other actors seem mis-used, including the normally foolproof Dan Duryea. Larceny ends up a decent enough thriller in which the best thrill is enjoying the exciting, talented actresses.
---
The KL Studio Classics Blu-ray of Larceny is a fine encoding in perfect shape, from Irving Glassberg's handsome images — the ladies are well-photographed — to Leith Stevens' not-bad film score. Every so often we're given an expert matte shot or rear projection effect to admire. Universal had the ambitious David S. Horsley working opticals at this time, contributing excellent work to films like Abbott & Costello Meet Frankenstein and Mr. Peabody and the Mermaid.
After a number of polished shots we're given one real clunker. When Rick's car pulls up to a beach house, the matted-in surfline beyond is much too close, making us think that Rick Maxon has suddenly become the Incredible Shrinking Confidence Man.
We're told that Larceny's exteriors were filmed in Pasadena, and we do see a few streets with those big mountains beyond — perhaps the L.A. smog hadn't spread as far as Pasadena by 1948. Was 'Mission City' invented to counteract the negative rep given Pasadena by Mildred Pierce of three years before?  Rick and Deborah do enjoy the Rose Parade and the Rose Bowl on New Years' Day, courtesy of stock shots.
The commentary by Eddy Von Mueller goes over the standard information on the actors, and doesn't try to sell Larceny as anything more than a middling performer in the noir handicap sweepstakes. I like it better than that, but I'm not pushing it either — unless you're a fan of actresses doing great work in a Hollywood that didn't know how to use them well.
John Payne's last official noir is 1956's Slightly Scarlet, in Technicolor and Superscope. If it follows the storyline of the original James M. Cain novel Love's Lovely Counterfeit he again plays a crook who breezes into a town and finds that romance interferes with his criminal mission. Payne's 1957 Danish-filmed thriller Hidden Fear was a big disappointment. It's the only André de Toth movie that for me comes off as a total bomb.
Reviewed by Glenn Erickson
---
Larceny
Blu-ray rates:
Movie: Good +/-
Video: Excellent
Sound: Excellent
Supplements: Audio Commentary by Eddy Von Mueller; trailers.
Deaf and Hearing-impaired Friendly? YES; Subtitles: English (feature only)
Packaging: One Blu-ray in Keep case
Reviewed: June 12, 2021
(6519larc)

Visit CineSavant's Main Column Page
Glenn Erickson answers most reader mail: cinesavant@gmail.com

Text © Copyright 2021 Glenn Erickson