You can't beat pre-Code Barbara Stanwyck, who glows as a knockout thieves' accomplice, tough prison convict and deceitful lover of an incorruptible revivalist preacher-politician. She's matched by the sassy, naughty Lillian Roth. In this Warner crime-tale-duel between piety and sin, darned if Stanwyck and Roth don't make the crooked path seem cozy. There's a girl-girl punch-out and an ill-fated prison break, but just watching Barbara ooze attitude as she saunters through the prison is worth the price of admission. Even more eye-opening is a positively lewd cartoon extra, also from the pre-Code halls of joyful infamy.

Ladies They Talk About
Blu-ray
Warner Archive Collection
1933 / B&W / 1:37 Academy / 69 min. / Available at Amazon.com / Street Date , 2021 / 21.99
Starring: Barbara Stanwyck, Preston Foster, Lyle Talbot, Dorothy Burgess, Lillian Roth, Maude Eburne, Ruth Donnelly, Harold Huber, Mary Gordon, Madame Sul-Te-Wan, Robert Warwick, Etta Moten, Helen Ware.
Cinematography: John F. Seitz
Production Designer: Art Director: Esdras Hartley
Film Editor: Basil Wrangel
Stock Music: Cliff Hess
Written by Brown Holmes, William McGrath, Sidney Sutherland based on a play by Dorothy Mackaye, Carlton Miles
Produced by Raymond Griffith
Directed by Howard Bretherton, William Keighley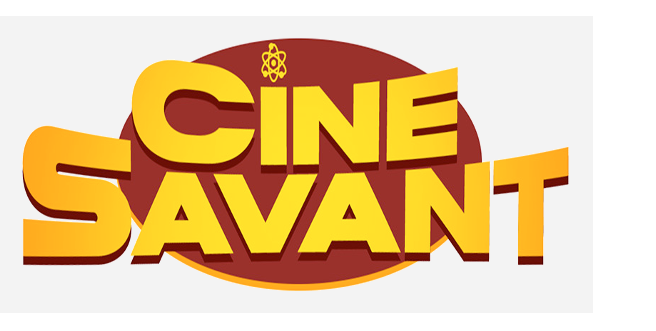 One of the best pre-Code entertainments for provocative star power, Ladies They Talk About fronts a personality that couldn't be mass-produced: Barbara Stanwyck. Alive, focused and simply real, Stanwyck brought a vitality to her characters that few Warners leading ladies could equal. Here in 1933 she's still the early Barbara with the short perm and smirky smile. Her cheeks still have a few extra ounces of baby fat, yet her presence says 'adult, sexual woman' in every respect. The dialogue in this mini-epic of sin and redemption ranges from halfway clever to downright sappy — but Stanwyck makes every line play well.

The signature scene is a brief shot in which Stanwyck struts saucily through a group of fellow convicts almost as would James Cagney, hands in her pockets and wearing a smile that says she's looking for trouble. She answers a slap with a sharp punch, and the other dame goes down for the count. It's just another day in the pen, with Stanwyck a female Clint Eastwood: "I can take care of myself."
With Ladies They Talk About Warners floats a full-on WIP (Women in Prison) picture, complete with the usual absurdities of man-hungry females penned up behind bars. New convict Barbara Stanwyck sees a very masculine-looking woman in the latrine, and her new friend Lillian Roth gives her some advice: "Watch out for her — she likes to wrestle."

The screenplay fronts an outwardly moral framework but then finds a lot of gray area in the story of a revivalist reforming a gangster's girl. Hardboiled moll Nan Taylor (Stanwyck, never saucier) gets caught helping her boyfriend Don (Lyle Talbot) knock over a bank, but the D.A. lacks hard proof. Her case attracts David Slade (Preston Foster), a radio revivalist with earnest & ethical political ambitions. For love of Nan, David is willing to risk everything to get her case dismissed. Nan is impressed. She puts David to the test by confessing that she really did assist in the robbery. To her surprise Slade backs down and allows her to be convicted!   Nan goes to prison along with her former crook boyfriend Don.
After a few weeks in San Quentin Nan stops tearing up David Slade's letters. He still wants to wait for her release, and she realizes that she loves him too. But there are complications. Deranged convict Susie (Dorothy Burgess) is so enamored of Slade through his radio broadcasts that she'll do anything to sabotage Nan. Worse, Don is imprisoned in the men's wing of the same Big House. Not having reformed, he involves Nan in an escape through the women's wing. She's suddenly in deeper trouble than ever.
Besides providing the second-most seductive poster of the 1930s, Ladies They Talk About sees Barbara Stanwyck in another compelling performance as a morally compromised woman. Nan Taylor plays the tough girl when she has to but can also feel the pull of a decent relationship. Her off-on romance with a man of God is near-absurd, especially considering that David Slade is using his pious microphone to launch a populist political career. Nan's heartstrings do some radical flip-flops, but Stanwyck's conviction keeps the drama on the rails. At one point she carries a pistol into a religious meeting / political rally, with murder on her mind.
Pre-Code pictures frequently play fast and loose with what is and what isn't morally acceptable, and Ladies does its share. The influential Slade uses his clout to circumvent the law for Nan, and the only person who objects is Nan herself. Nan participates in a breakout that gets two men killed, but when punishment is dished out only a year or two are added to her sentence.
Come to think of it, this is one really accommodating prison. The cells are called rooms. Nan has a phonograph, and dresser drawers full of fine undies. The lady inmates are allowed to keep street clothes with them; Nan greets the visiting David wearing a swank gown. Any time they wish, the prisoners can walk outside for a stroll in an attractive exercise area.
The Warners casting office populates the cell block with some pretty tough women. Madame Sul-Te-Wan played unhappy black servants for decades, and here is quite effective as a laundry worker given a hard time by an older ex- brothel Madam (Maude Eburne). The easily identified Etta Moten sings without being seen; she sang "Remember My Forgotten Man" with Joan Blondell in Gold Diggers of 1933 (coming March '22 from The WAC). Some of the WIP situations are pure camp, as when Stanwyck and Dorothy Burgess square off for their brief catfight.

Preston Foster is consistent as the revivalist good guy, if a little boring. We accept his Dave Slade as romantic through the endorsement of Stanwyck's character, as otherwise he's a stiff. In for tangential fun is the pre-Code 'regular' Ruth Donnelly, who was normally present to waggle her eyebrows in response to salacious dialogue: "Woo-hoo!"  In this show she has a much smaller part as a prison guard who sympathizes with Nan, and keeps a large cockatiel on her shoulder. Dorothy Burgess is Stanwyck's enemy, a slighly unbalanced fan of Foster's revivalist. She provides just the kind of villainy the story requires.
Minor gangster Harold Huber made appearances in a couple of lasting classics, like The Thin Man before settling into minor parts. Maybe he should have tried his luck in Tokyo, where his full cheeks might have made him a hit — he looks quite a bit like the surgically-altered actor Joe Shishido.
Followers of Hollywood Babylon gossip will note the two semi-notorious women in Ladies They Talk About's credits. The once-scandalous Lillian Roth lost her career from alcoholism and then cashed in with the tell-all memoir I'll Cry Tomorrow, which was made into a movie with Susan Hayward. We remember Roth as a leggy, laughing playgirl in Cecil B. DeMille's Madame Satan where she parachutes from a dirigible and falls through the skylight of a men's spa. Roth certainly looks cute. She sings "If I Could Be With You" to a photograph of Joe E. Brown. Perhaps Brown left Roth for Jack Lemmon?  Another inmate keeps a snapshot of Dick Powell!

The other 'scandalous' woman from Ladies they Talk About is playwright Dorothy Mackaye. Her play Women in Prison was based on her own experience, after being convicted for concealing facts in the death-by-manslaughter killing of her husband Ray Raymond, by actor Paul Kelly. When Kelly and Mackaye regained their freedom they married!  It was a wild life: Mackaye had married Ray Raymond by breaking up his marriage. Alcohol played a major role in her life, and she died in a single-vehicle car crash in 1940. Kelly would adopt Mackaye's daughter. This strange history informs so me of Paul Kelly's later roles, especially his strangely demoralized husband in the noir Crossfire.
Ladies They Talk About moves swiftly from one melodramatic scene to the next. The shared director credit is an interesting wrinkle — we assume that William Keighley and Howard Bretherton divided up the jo, rather than one succeeding the other, because they had just before performed similar shared duty on the excellent pre-Code drama The Match King. The movie really hums, with the direction in the women's prison sharp and smart. . . there are no strictly off-color jokes but plenty of verbal allusions to ribald activity. That old Madam keeps telling Nan that she would have been a hit in her bawdy house!
---

The Warner Archive Collection Blu-ray of Ladies They Talk About is something of a revelation. The image and sound are simply perfect, revealing skilled, careful cinematography: Warners' made 'em fast but this is no assembly line product. We see the new clarity in the main title artwork, where brushstrokes are visible; the split-screen cast list isn't even grainy. The music score mostly spins variations on 'St. Louis Woman,' and the songs by Lillian Roth and Etta Moten are richly recorded. No tinny sound here.
WB adds two extras that look to me like HD remasters. A lurid (for 1933) trailer uses alternate takes to show scenes from the film. Even more stimulating for pre-Code fans is a '33 Harman-Ising cartoon, I Like Mountain Music. The B&W musical short is appointed with many celebrity caricatures — I didn't get them all — plus an unusual volume of racy and/or edgy content. We get both 'pansy' and 'darkie' humor, and without a defensive disclaimer. Mussolini dispatches an army of Black Shirts; King Kong (called Ping Pong) runs amuck. The sex angle is stressed with a topless hula girl, and then an anatomically correct showgirl in a see-through dress. I guess the musical comedy angle made the risqué content possible but I can imagine the bluenoses having conniption fits. I kind of remember this cartoon from TV as a kid; they must have made some deletions!
The original poster art used on the cover is killer stuff. Although Nan Taylor wears some (incongruous) fine dresses in the movie there's nothing this salacious — she's seated on the edge of a settee, in front of a fur coat and not really wearing a velveteen robe. I imagine this art turned some heads on the sidewalk.
Let's end the year correctly, with a link to the 2013 Laura's Miscellaneous Musings coverage of Ladies They Talk About. I like the direct approach with Laura's pre-Code and crime reviews.
Reviewed by Glenn Erickson
---
Ladies They Talk About
Blu-ray rates:
Movie: Very good and fun.
Video: Excellent
Sound: Excellent
Supplements: Cartoon, I Like Mountain Music; original trailer (both HD, I think).
Deaf and Hearing-impaired Friendly? YES; Subtitles: English (feature only)
Packaging: One Blu-ray in Keep case
Reviewed: December 22, 2021
(6638talk)

Final product for this review was provided free by The Warner Archive Collection.
Visit CineSavant's Main Column Page
Glenn Erickson answers most reader mail: cinesavant@gmail.com

Text © Copyright 2021 Glenn Erickson