It's French! It's hot! Jacques Deray's most unusual film is an intimate, minimalist murder story that digs deep into the affairs of four very superficial people. Among the wealthy set are four pleasure seekers with a laissez faire take on relationships, that think they're above basic drives — jealousy, possessiveness, resentment. The movie also makes book on the fame & notoriety of the off-on show biz couple Romy Schneider and Alain Delon — the film's opening seems to celebrate their bigger-than-life glamour and beauty. A notable extra is a 2019 documentary with Delon and his co-star Jane Birkin, plus the film's famous writers.

La piscine
Blu-ray
The Criterion Collection 1088
1969 / Color / 1:66 widescreen / 122 min. / Available at The Criterion Collection / Street Date July 20, 2021 / 39.95
Starring: Alain Delon, Romy Schneider, Maurice Ronet, Jane Birkin, Paul Crauchet, Suzie Jaspard.
Cinematography: Jean-Jacques Tarbès
Production Designer: Paul Laffargue
Film Editor: Paul Cayatte
Original Music: Michel Legrand
Written by Jean-Claude Carriìre, Jacques Deray from a story by Jean-Emmanuel Conil (Alain Page)
Produced by Gérard Beytout
Directed by Jacques Deray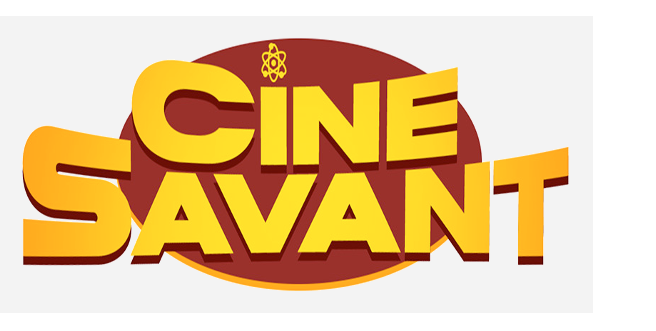 Here in the USA we think we invented 'celebrity royalty,' but the exact phenomenon happens everywhere. When an obit for a rap star or a Bollywood mega-star comes to light, the chances are I'll have never heard of them. But I'm quick to complain when some foreign actor or director I admire gets a one-line brush off. Ask average people about huge French film stars of the 1960s and I'll bet that they might only know the name Brigitte Bardot, or if they're really paying attention, Catherine Deneuve. But that decade saw a fully developed pantheon of ultra-cool film celebs that included actors, directors, some composers, plus singers and models that were tapped for occasional film roles.
Jacques Deray's La piscine is a nearly unknown picture in the USA, one of many Alain Delon pictures given only token distribution here. Face it, when Jean-Pierre Melville's Le samouraï showed up in U.S. theaters, it was in a dubbed version called The Godson, to capitalize on the Godfather hit. Melville's superb Army of Shadows wasn't released here at all.

Thanks to major disc deals of the last few years many fine European thrillers have been arriving on Region A Blu-ray. La piscine had already shown up on DVD in 2008, with four other Alain Delon movies. Now Criterion brings it out in a stunning HD presentation, with an image so good that we can judge the actors' suntans from shot to shot. The movie is very French: the title 'The Swimming Pool' doesn't say much but La piscine sounds like something that might attract a crowd at a college town arthouse theater. Criterion's presentation includes the English-language version, just for comparison.
We're told that La piscine is an atypical film for Jacques Deray, who more familiarly made crime thrillers. Although beautifully directed and visually adept, it's a character study largely restricted to a single setting. Wealthy and beautiful La Dolce Vita types gather at a dazzling vacation house in the hills above St. Tropez. Jean-Paul (Alain Delon) is an unsuccessful writer on holiday with Marianne, his girlfriend of two years (Romy Schneider). The owners of the villa are letting them stay for free; the place comes with a daytime housekeeper who tend to their needs. The first act opens like an erotic (but barely R-rated) daydream. Jean-Paul and Marianne make love with abandon in the house, around the pool and in any other convenient corner of the property. The couple takes these luxuries at face value; she's smiling and appreciative, and he gets to feel like a king. The relationship isn't extreme but it is creative. In fully consenting nighttime game play in the gazebo, Jean-Paul takes a switch from a vine and whips the naked Marianne.

Then visitors drop in, radically altering the chemistry. A fancy Maserati pulls up bearing Harry (Maurice Ronet) and his nubile daughter Penelope ('60s celebrity actress Jane Birkin). Jean-Paul is immediately impressed by the relatively innocent Penelope, and also jealous of Harry's easy familiarity with Marianne. Harry is in the music business, and seems to be doing very well. He and Marianne were once an item, Jean-Paul discovers. The situation simmers while the members of this four-sided triangle express various unhealthy desires.
If the maxim 'the rich are not like you and me' holds weight, La piscine presents us with an unusually subtle rumination on the subject, aided by an avoidance of expected theatrical conflicts, and long-winded expository scenes. Everything is 'indirect,' unlike even Otto Preminger's Bonjour Tristesse. Harry is a casual guest at the Villa, but he thinks nothing of inviting twenty friends and acquaintences from San Tropez up for a party, without notifying Jean-Paul and Marianne in advance — and they are themselves guests. Instead of fireworks erupting, Jean-Paul and Marianne go along with the impromptu party, and greet Harry and his entourage with smiles. We're not sure who pays for the liquor, but there are no worries all around — such behavior is apparently normal. The partygoers dance, drink and eat, but there are no big scenes, just a bit of attitude-chafing between Jean-Paul and Harry.

Alain Page's story hasn't an axe to grind about decadent Frenchmen. Both men are proud and both put up fronts. Although each is outwardly convivial, Jean-Paul needs to compensate for his failures in writing, while Harry needs everyone to know that he's successful. He brings along a new jazz-pop recording he's about to release, certain that it will be a big hit. The basci rule is that nobody should be uptight, despite the fact that two very proud men are keenly aware of their relative status. Harry flaunts his car; Jean-Paul needs to drive it at an unsafe speed so as to not lose face. They share a history with the same woman. Jean-Paul can no longer act like the cock-of-the-walk around Marianne, as she refuses to be cold to Harry — and Harry likes to pretend that he could have her back. And these are really close friends.
It's wrong to think that nothing is happening in La piscine just because its character dynamics don't lead to public disruptions at every turn. But the tensions are there. In terms of 'the simple truth about people' Deray's movie is just as insightful and less strained than the alienation cinema of Michelangelo Antonioni. And Deray doesn't even have to paint the landscape in primary colors.

La piscine eventually does build to a violent episode, even if some viewers won't buy the provocations. Just as were wondering if Penelope is some kind of under-aged vixen, we discover that she's not as jaded as she behaves — when left alone with Jean-Paul she ill-advisably criticizes her father and blabs about his secrets: how he has a need to be liked by everybody, how he enjoys it whan people assume that Penelope is his girlfriend, how he secretly despises Jean-Paul and thinks him a failure. Jean-Paul underreacts, but we can see his eyes go cold and malign. He doesn't plan anything out, but his actions with Penelope that afternoon, and what he does when Harry comes back at night terribly drunk, make complete sense for an unbalanced personality. Proud men do reckless things, trying to prop up their egos.
The somewhat drawn-out last reel or so brings in Inspector Leveque (Paul Crauchet) for a series of low-key, subtle investigatory 'informal meetings.' What game is Leveque playing?  The show refuses to rush to a revelatory finale, which in this case seems appropriate.

Impatient viewers might feel that the show doesn't resolve itself fully, but I think it does. In the real world, precious little human wrongdoing conclude with anything resembling offical legal retribution, Perry Mason- style. Deray and Co. give us what we need to resolve the story's insights about its characters.
La piscine may have been filmed because its scale was limited, but it never feels cramped. We've all seen movies where opulence is the star, with fancy houses, clothes, cars, and luxuries that intimidate the audience into thinking they're getting a glimpse at how the rich live.  That's certainly part of the appeal of some James Bond movies. La piscine features just one nice villa and one nice car. The actors themselves provide the context of being among 'special' VIPs. As genuine Beautiful People, Alain Delon and Romy Schneider are supreme; it's likely that French audiences lined up to see the show just at the mention of their names.
On the tabloid level European audiences in 1969 were well aware of Delon and Schneider's tempestuous romantic difficulties. The two had broken up but reunited for the movie — and judging by their on-screen makeout sessions were reliving their recent past. As if that voyeuristic thrill weren't enough for moviegoers, the notorious Marcovic Affair was also heating up. The real crime case involved a murdered bodyguard, gangsters, French president Georges Pompidou and movie star Alain Delon. The scandal only added to Delon's 'dangerous' reputation.

As icing on the cake, Jane Birkin was a big-time European tabloid personality in her own right. Her celeb boyfriend Serge Gainsbourg was reportedly a frequent visitor to the set, making sure nobody put the moves on her. Birkin had previously been married to composer John Barry; her first film exposure was in a movie with a superb Barry score, The Knack… and How to Get It.
La piscine will remind some viewers of René Clément's classic murder thriller Purple Noon (1960), which also starred Alain Delon and Maurice Ronet. It's a much more complicated Patricia Highsmith 'Tom Ripley' adaptation, that became very well known in the United States. Romy Schneider had a tiny part in it as well.
---

The Criterion Collection's Blu-ray of La piscine is from a new and restored 4K digital transfer that showcases some dazzling cinematography, and the music of Michel Legrand. Marilyn and Alan Bergman wrote the lyrics for two songs; this might be their second filmic collaboration with Legrand, after The Thomas Crown Affair.
Also included on the disc is an entire English language version entitled The Swimming Pool: First Love Never Dies. It's not dubbed — Deray filmed a second English language version with his fully bilingual cast. It's a different cut and has a different ending … just one shot longer.
A recent documentary about the show features Alain Delon, Jane Birkin, screenwriter Jean-Claude Carrière, and novelist Jean-Emmanuel Conil, aka Alain Page. Delon thinks this picture was Romy Schneider's start as a 'real actress." Author Page explains that his original characters were much different. Ms. Birkin says she was happy to be kept busy acting in movies because she didn't want her restlessness to annoy Serge Gainsbourg, as she had John Barry.
A film analysis with Nick Rees-Roberts begins by stating that for this picture Jacques Deray moved in a more 'auteurist' direction. The picture performed well in France, but Deray returned to making crime thrillers, sometimes with Alain Delon.
A grouping of five fairly brief newsreel and interview pieces gives us a good roundup of attitudes during filming. Even Alain Delon is gracious to the newsmen poking microphones in his face. A German interviewer tiptoes up to Romy Schneider with the question, 'How did you feel about doing sex scenes with your ex-boyfriend?'
The "Spanish Ending" is a raw take of the shot, with slate, that concludes the Spanish and English language versions. The trailer for the English language release is the same as the French trailer, but dubbed — unlike the English language version of the film itself.
We also note that 2015's A Bigger Splash with Tilda Swinson and Ralph Fiennes is a remake of La piscine.
Reviewed by Glenn Erickson
---
La piscine
Blu-ray rates:
Movie: Excellent
Video: Excellent
Sound: Excellent
Supplements: The Swimming Pool: First Love Never Dies, the English-language version of the film: Fifty Years Later, a 2019 documentary by Agnès Vincent-Deray featuring actors Alain Delon and Jane Birkin, screenwriter Jean-Claude Carrière, and novelist Jean-Emmanuel Conil; New interview with scholar Nick Rees-Roberts on the film'''s cinematic and aesthetic legacy; Archival footage featuring Delon, Birkin, actors Romy Schneider and Maurice Ronet, and director Jacques Deray; Alternate ending, Trailers.
Deaf and Hearing-impaired Friendly? YES; Subtitles: English (French language feature and extras only)
Packaging: One Blu-ray in Keep case
Reviewed: July 18, 2021
(6537pisc)

Visit CineSavant's Main Column Page
Glenn Erickson answers most reader mail: cinesavant@gmail.com

Text © Copyright 2021 Glenn Erickson