Ultra HD puts Stanley Kubrick's second feature film in a new light — his B&W images of New York lend a 'Weegee' flavor to the tale of a prizefighter who comes to the rescue of a dance hall girl. Kubrick does better sticking to the urban streets he knows so well; the cast scores via his strong direction and art museum-quality images. The post-dubbed soundtrack is the weak link, and perhaps Kubrick's somewhat awkward flashback gear changes. But for 1955 he's definitely a talent on the way. Kino's disc carries an analytical commentary by Imogen Sara Smith.

Killer's Kiss
4K Ultra HD
KL Studio Classics
1955 / B&W / 1:37 Academy / 67 min. / Street Date June 28, 2022 / Kiss Me, Kill Me / available through Kino Lorber / 24.95
Starring: Frank Silvera, Jamie Smith, Irene Kane, Jerry Jarrett, Mike Dana, Felice Orlandi, Shaun O'Brien, Barbara Brand, Ruth Sobotka.
Cinematography: Stanley Kubrick
Film Editor: Stanley Kubrick
Still photographer: Alexander Singer
Original Music: Gerald Fried
Written by Stanley Kubrick (uncredited) and Howard Sackler (also uncredited, the film bears no writing credit)
Produced by Morris Bousel, Stanley Kubrick
Directed by Stanley Kubrick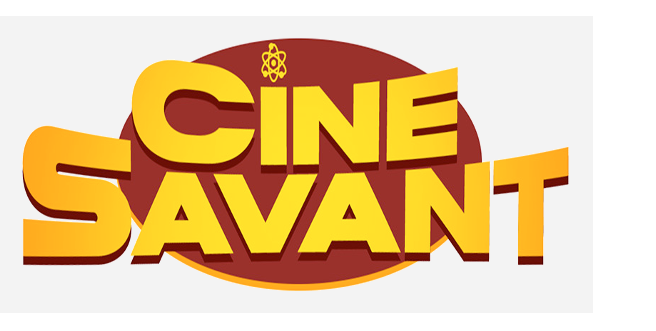 We're fascinated by the 'outsider' directors of the 1950s, that made movies in what was still almost completely a closed system. We applaud all of the people that found ways of getting features made, no matter how humble the result and how non-stellar their careers might have been. This conversation usually dovetails into the experience of Roger Corman, who wasn't entirely without industry connections — he'd been a reader for Fox and he had a brother working as an agent.
Hailing from New York, Stanley Kubrick was in his late '20s with years of experience as a Look still photographer; he'd shot and directed several short subjects as well as Fear and Desire, an entire feature that he later tried to disown. An intense personality, Kubrick was obsessively detail-oriented and highly opinionated about everything; he got along with people well enough to inspire loyal collaborators. After the failure of his first feature he immediately jumped into a new project, filmed at nearly the same humble budgetary level.
Kubrick took a few stumbles but he rarely made the same mistake twice. This next idea began with the title Kiss Me, Kill Me and was conceived as a lurid pulp tale of love and violence in the mean streets. This time the setting was Kubrick's home turf, Manhattan. His Weegee-like images used techniques he'd refined in eight years of shooting naturalistic still photos for Look.

The kick of this new encoding of Killer's Kiss is the ability to take in the director's highly-tuned visuals in 4K, where they shine like fine art photography. The images are a '50s-noir docu-reality dream. Fear and Desire strove for instant genius-profundity but ended up ponderous, unclear and more than a little pretentious. Killer's Kiss has its artsy moments but stays centered on an easily understood story, with simple but believable characters. Some elements don't make the grade — mainly the post-dubbed audio — but the entertaining show all but shouts, 'Interesting Talented Filmmaker at Work.'
Future playwright and screenwriter Howard Sackler had been a school friend of Kubrick and wrote Stanley's first two films. The New York-set Killer's Kiss relies on a flashback structure that allows Kubrick to tell much of the story visually, with an imposed voiceover narration. Davey Gordon (Jamie Smith) isn't sure he wants to continue with his prizefighting career; whether or not he returns home to Washington State depends on his next fight. Across an airshaft from his one-room hovel Davey observes an attractive woman, who prepares for her own nighttime job. Gloria Price (Irene Kane) has fallen on hard times and supports herself as a taxi dancer at Pleasure Land, a seedy dance hall in Times Square. Davey fights his way through a rugged bout with Kid Rodriguez (unbilled) but loses. Pleasure Land's owner Vinnie Rapallo (Frank Silvera of The St. Valentine's Day Massacre) is a low-ranking mobster. He shows his interest in Gloria by dragging her away from a dance partner, inviting her into his tawdry office, and then mauling her while watching Davy's prizefight on the television.
Later that night Vinnie decides he wants more. He barges into Gloria's apartment and assaults her. Davey responds to her screams and Vinnie flees. Davey stays to watch over Gloria as she sleeps, and by the next day they've fallen in love. She tells him the sad family story of her father and her sister Iris, a ballerina (Ruth Sobotka). Jamie arranges to borrow money from his manager Albert (Jerry Jarrett) and Gloria dares to go back to Pleasure Land for her back pay . . . but Vinnie has no intention of letting her go.

Unlike Stanley Kubrick's arty, somewhat inaccessible first effort, Killer's Kiss could be easily marketed, as an exploitative 'crime and sin' thriller. It was good enough to attract United Artists, who saw both a bargain distribution pickup and a filmmaker worth encouraging. The movie may not have garnered high-class attention but it did win a good number of theatrical bookings. No more micro-budget movies: the legitmacy of the deal with UA allowed Kubrick to make the biggest professional leap of his career. He stayed close with future filmmaker Alexander Singer, another talented friend from high school. Stanley also found a highly compatible producer in James B. Harris, who would soon collaborate with him on three important career steppingstone films.
The shoestring production Killer's Kiss is what got Kubrick's career rolling. The tiny, amenable cast began with Frank Silvera, who had been a big asset to Fear and Desire. Silvera provides the necessary villainous lust and menace, yet also comes through as a lonely guy frustrated in love. Kubrick tapped his own wife Ruth Sobotka for the back-story ballet sequence, giving the movie a high-art scene as a break from the mob violence and the sweat of the boxing ring. Jamie Smith has the right look at all times, even if his performance stays low-key, a tad uninvolving. But he convinces completely in the exceptionally good prizefight scene. Four years before, Kubrick had something of a trial run shooting a boxing match in his documentary short subject Day of the Fight.

Kubrick chose well for his hardboiled damsel in distress. Model Irene Kane delivers exactly the image Kubrick needs for the role — angular beauty, an interesting face that looks good when exhausted, and a bit of defiance under her vulnerability. She also has that long neck that brings back memories of serious necking — surely that's the inspiration for old Vinnie. Across a fade we have to decide for ourselves how far Vinnie took his abuse of Gloria in his tawdry office, with the TV playing.
In his 67 minutes Kubrick gravitates toward a few fussy images — a view through goldfish bowl, Davey hovering below a row of mannequin hands — but his every set-piece sequence is a winner. Gloria's prep for work and the trucking shots among the shufflers in the dance hall are perfect expressions of dull degradation. The boxing match is far better than most, especially in its avoidance of prizefight clichés. Davey is good but the other guy is better, and that's that. A scene of two thugs cornering 'the wrong man' in a no-exit alley is perfectly realized, and the drawn-out pursuit through a 'warehouse section of lower Manhattan' shows Davey pursued through spaces as vast as desert canyons. The fight in the mannequin warehouse is excellent — both actors keep their edge, especially 40 year-old Silvera, straining with every axe swing. The mannequin fight is 'instant surrealism' of a kind, and perhaps not particularly inspired — but I doubt that Kubrick would intentionally copy the idea from Minnelli's The Band Wagon, which has a Mickey Spillane spoof with a mannequin and a fire axe.

Kubrick's direction frequently reveals his modern style. He doesn't routinely cover scenes from multiple angles, just to keep the screen active with cuts. If one angle feels correct he'll stick with it. When he does cut, we're always being given new information. When Albert is trapped in the alley, we hold on the one wide angle in a way that says, 'no escape.' The depth staging is a bit forced in Davey's 'rear window' view of Gloria dressing next door, but he thinks in depth elsewhere as well. Trucking moves add dynamism to some actions, like Vinnie advancing with his axe in the final fight.
Model and actress Irene Kane was born Irene Greengard, and Killer's Kiss was her feature film debut. Ms. Kane later appeared in a few Broadway shows (and for a while in the famous 'fifties off-Broadway production of The Threepenny Opera) and acted in some NY-produced TV shows and soap operas (she recurred on Love of Life and did a stint on The Doctors). In the 'sixties Kane met and married Michael Chase (son of playwright Mary Chase) and took the name Chris Chase. She then became a prolific writer and journalist, and regularly appeared on CBS' morning news show and on CNN. She collaborated with Betty Ford on her best-selling memoir. In 1979, she took a small role in Bob Fosse's All that Jazz, as Chris Chase.
Kubrick's film may or may not have been a good actors' showcase, because the audio dubbing flattens out the performances to various degrees. Irene Kane's voice was replaced by radio actress Peggy Lobbin, and the quality of the dubbing and mixing puts Gloria's speech at the level of done for foreign imports — it sounds too 'on mike, canned.'  We're told that Kubrick had planned for direct sound recording but realized that working around the equipment would compromise his precise images. This was before Nagra recorders and radio mikes, and direct sound on his non-budget wasn't practical anyway. The cast of criminals in his next film The Killing deliver arresting, eccentric line readings for Jim Thompson's stylized hardboiled dialogue.
If the show doesn't quite sell its flashback structure, it's partly from the not-so-hot post production dubbing, and partly because Kubrick's budget compromise relies too much on 'stories being told' by offscreen narrators. Most of the show is one long flashback, and two separate stories related by Gloria are flashbacks within that flashback. Any more avoidance of on-camera dialogue and Kubrick would be showing backs of heads when people talk. It's a very good thing that literally every shot is a keeper — a great many of Kubrick's images would make good studies for pulp fiction paperback covers.

Speaking of Pulp Fiction, Davey Gordon's struggle to get through a fight and leave town with a woman sought by a powerful thug, seems to have appealed to writer-director Quentin Tarantino . . .
Who's that actor?  Vinnie's main henchman is played by Felice Orlandi, whose face will immediately click with movie fans for just one prominent role — 13 years later, he's the unlucky 'prosecution witness' protected by Steve McQueen's detectives in the classic thriller Bullitt.
The most striking experimental moment in the movie is the sudden cut to an inverted, negative image of a fast moving view down one of those weirdly stark streets in the warehouse district. It's meant to represent Jamie dreaming. No Stanley Kubrick fan will see it without thinking of the Stargate sequence in 2001, A Space Odyssey.
And here's a little bit of observation, compiled with the help of correspondent  "B": A couple of scenes take place in Times Square, where every neon-crowded view shows a different movie marquee. Look quick and you'll see a revival bill of the old Little Caesar and Public Enemy. We're told that Kubrick somehow 'stole' his Times Square shots without taking out filming permits; knowing the director's refusal to rush things, we can imagine him posting lookouts for cops and spending hours just getting a few takes.

The movies we see playing prove that Kubrick's filming schedule indeed spanned months of on-and-off shooting. It confirms what Richard Kozarski writes in his recommended book Keep 'em in the East- Kazan, Kubrick, and the Postwar New York Film Renaissance, which concentrates on the big-budget On the Waterfront and Kubrick's micro-production. "B"s research shows at least two major filming sessions in Times Square: November-December of 1954 and April-May of 1955. At least one marquee appears to change overnight.
Here Come the Girls opened at the Mayfair (with that famous wraparound marquee) on December 25, 1953
The Man Between opened at the Victoria (on the west side of TS) on November 19, 1953
How to Marry a Millionaire opened at both Loew's State (on the east side of TS) and the Globe (on the west side of TS) on November 10, 1953
Cease Fire opened at the Criterion (east side of TS) on November 24, 1953
Take the High Ground opened at the Mayfair on November 19, 1953
The Queen of Sheba Italian import opened at the Astor (on the west side of TS) on November 3, 1953
Casanova's Big Night opened at the Victoria on April 17, 1954
Elephant Walk opened at the Astor on April 21, 1954
Flame and the Flesh opened at Loew's State on May 1, 1954
Beachhead opened at the Globe on April 16, 1954
Prince Valiant opened at the Roxy (east side of TS) on April 6, 1954
I hope you took notes. We're going to sue on behalf of New York City, to collect for those filming permits Stanley Kubrick dodged. Maybe that's the real reason he skipped the country to work in England.
---

The KL Studio Classics 4K Ultra HD of Killer's Kiss is touted as 'a brand new Dolby Vision HDR master from a 4K scan of the original camera negative.' The show has always looked good — watching this disc is like seeing the difference between a magazine reproduction and an original photograph hanging in a museum. The visuals in this show are immaculate — it's a wonder that Kubrick had time to worry about his actors. Kubrick gets every effect he goes for, both the subtle and the obvious. This disc was like seeing the film anew.
Kubrick had several films to go before he won total control. There surely were 'creative camera issues' on his next picture. The official lighting DP was the respected Lucien Ballard, a perfectionist who had worked with Josef von Sternberg when Kubrick was in Kindergarten.
The picture is shown full frame. In 1953 Hollywood began shifting over to wide screen formatting, a process that had been complete for over a year when the film was finally released late in 1955. Killer's Kiss's titles are blocked for 1:85 projection and many scenes feel a little loose north and south. But an equal number of compositions would be compromised if cropped, even if just to 1:66. The flat 1:37 aspect ratio is correct and appropriate.
The included trailer is missing quite a bit of video at the front; it panicked us at first, thinking our monitor had gone out. The beautiful cover art is derived from an Italian poster — UA's American campaign had a lurid 'look through any window' crime vibe, like their posters for 1953's Wicked Woman.
The smooth and authoritative audio commentary is contributed by Imogen Sara Smith. It's a clean track that discusses the expected issues and concentrates on a visual analysis. It's level-headed too, avoiding the deification of Kubrick that sometimes crops up in critical pieces. Kubrick was himself an analytical intellectual; if pressed he could likely present a logical explanation for his every creative decision, the same way he might recap a chess strategy.
Ms. Smith also tells us things about the locations seen in the movie. As Davey waits for Gloria Kubrick gives us some sharp, atmospheric views of the beautiful original Pennsylvania Station, since sadly demolished. Its pointless demolition in the 1960s practically jump-started national efforts to preserve significant American buildings as important landmarks. Another interesting noir with good use of Pennsylvania Station is Allen Baron's Blast of Silence.
There are still some warehouses downtown and in Brooklyn; the apartment building where Gloria and Davey live is still extant in Brooklyn, at 3156 Perry St..
Reviewed by Glenn Erickson, with an assist from "B"
---
Killer's Kiss
4K Ultra HD rates:
Movie: Excellent
Video: Excellent
Sound: Excellent
Supplements: Audio commentary by Imogen Sara Smith; trailer.
Deaf and Hearing-impaired Friendly? YES; Subtitles: English (feature only)
Packaging: One 4K Ultra HD in Keep case
Reviewed: June 8, 2022
(6741kiss)

Visit CineSavant's Main Column Page
Glenn Erickson answers most reader mail: cinesavant@gmail.com

Text © Copyright 2022 Glenn Erickson