John Ford at Columbia 1935-1958

For producer-director John Ford Columbia Studios was apparently a calm port in a hostile movie climate. Away from the bankability guaranteed by John Wayne, Ford never quite regained the power of his earlier triumphs, from the silent era to his socially conscious classics at Fox. The four Columbia-controlled pictures presented on Powerhouse Indicator's lavishly appointed disc set consist of two winners and (for this viewer) a pair of odd ducks. But the quality of his filmmaking remained consistent.

John Ford at Columbia 1935-1958
The Whole Town's Talking, The Long Gray Line, Gideon's Day, The Last Hurrah
Region B Blu-ray
Powerhouse Indicator
1935-1958 / Color & B&W / 1:37 Academy, 2:55 widescreen, 1:85 widescreen / / Street Date April 27, 2020 / available from Powerhouse Films UK / £ 42.99
Starring: Edward G. Robinson, Jean Arthur; Tyrone Power, Maureen O'Hara; Jack Hawkins, Anna Massey; Spencer Tracy, Jeffrey Hunter.
Cinematography: Joseph August; Charles Lawton Jr., Charles Lang; Frederick A. Young; Charles Lawton Jr.
Film Editor: Viola Lawrence; William A. Lyon; Raymond Poulton; Jack Murray
Original Music: Uncredited; George Duning; Douglas Gamley; uncredited
Written by Jo Swerling, Robert Riskin; Edward Hope; TEB Clarke; Frank S. Nugent
Produced by John Ford; Robert Arthur; Michael Killanin; John Ford
Directed by John Ford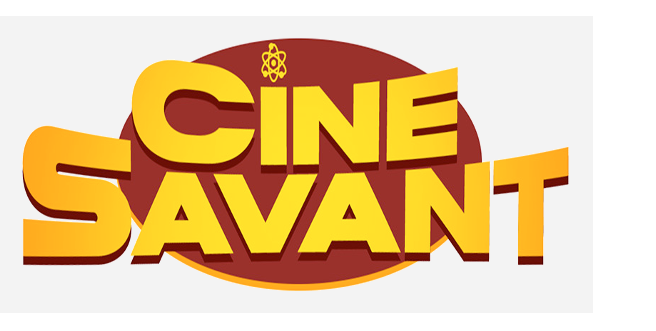 Region B- capable fans in need of their John Ford Fix can certainly get it with this English disc set. It contains a major Ford title making a Blu-ray debut, plus a 1930s crime comedy that's a genuine treat, and two late-1950s shows that have their fans but never clicked with this particular reviewer.
I always expect Ford's other foreign production The Rising of the Moon to be included in a box set with these titles … and then I need to be reminded that that trio of Irish stories was a Warner Bros. release.
This review touches on the presentations for three of the shows, links to two older reviews and saves most of its comments for Ford's 1955 CinemaScope ode to West Point.
---
Two of the pictures have previously been given full reviews at CineSavant, so I'll touch on them lightly. The 1935 comedy The Whole Town's Talking is so much like a Frank Capra film that people forget that Ford produced and directed it. It's genuinely hilarious, with Edward G. Robinson in a terrific double role and Jean Arthur stealing the show with her independent, irreverent support. The 'Capracorn' touch comes with the input of writers Jo Swerling and Robert Riskin, familiar contributors to Frank Capra films. But the extra touch of sarcasm and cynicism must be Ford's contribution. The CineSavant review from April 9, 2019 of the excellent Twilight Time release is by Charlie Largent.
That older disc carried no extras, but PI's producers load this Region B item with expert analysis. Author Tag Gallagher offers a new video essay for each of the four titles in this disc set. On this one he points out that many scenes are composed in depth. Both Leonard Maltin and Sheldon Hall weigh in with worthwhile 'appreciation pieces,' which have too many spoilers to be seen before the film. Maltin's pleasant talks accompany all four titles, and were recorded for a 2014 TCM Vault Collection DVD set. The insert booklet has an essay by Farran Smith Nehme (No Minor Ford) and excerpts from the W.R. Burnett source book and Edward G. Robinson's autobiography. Robinson considered himself 'box office poison' at this time. We also learn that the U.K. release title of The Whole Town's Talking was Passport to Fame.
---
Ford's paean to crony politics The Last Hurrah (1958) was reviewed at CineSavant from another Twilight Time release on October 9, 2018. Spencer Tracy is the big-city mayor who runs his town the unofficial, non-transparent way; Ford doubles down on the Irish blarney that became his favorite fallback sentiment. The show is populated with an endless stream of great character actors — if it were a comedy, it could be retitled "It's A Mad Mad Mad Mad State Capital." What I remember most about reviewing Hurrah is receiving one of Joe Dante's infrequent but direct and honest notes, strongly taking me to task for criticizing this picture.
Everybody else seems to love The Last Hurrah too. The new Tag Gallagher video essay and the archived Leonard Maltin introduction/appreciation stand alone for video extras. Gallagher seems charmed by Hurrah's theatrics, and Maltin calls the film a favorite as well, although he thinks its cardboard villains are a detriment. A blurry Super-8 home video distillation is on hand for the truly curious. Imogen Sarah Smith weighs in with the insert booklet essay for this title, and the producers have found written pieces by screenwriter Frank S. Nugent and Lindsay Anderson, both on John Ford. To Anderson, Ford said that Hurrah was supposed to be more controversial, but after Harry Cohn died during production the new Columbia executives proved to be less daring.
---
Gideon's Day from 1958 is one of the few John Ford films that doesn't stick in the memory, even after seeing it three times. A couple of the Ford experts in the extras ask why Ford would make an ordinary thriller about the workings of London's Scotland Yard, but another reports that Ford loved crime mysteries and sought out the project. The color film certainly looks great; its cameraman is Freddie Young. Columbia apparently thought nothing of the result. For America they retitled it Gideon of Scotland Yard and released it in a B&W print.
Jack Hawkins plays Inspector George Gideon, a busy Scotland Yard commander who must juggle a dozen separate crime cases while trying to keep his home life together. He deals with an unreliable snitch (Cyril Cusack), a serial killer (Laurence Naismith), a corrupt detective, a shady woman involved in several payroll robberies (Dianne Foster), and a gun-wielding artist (Ronald Howard). Gideon deals with a female holding him at gunpoint. In the middle of a police stand-off, he personally captures a posh safe deposit thief.
Gideon's Day is no absorbing day-in-the-life saga like Jules Dassin's The Naked City. The pace is spirited but the generic situations are less engaging than the average episode of TV's Blue Bloods. George Gideon runs about all day, experiencing tame conflicts that magically resolve in just a few minutes' time. A meek Reverend becomes a hero, giving a lesson to some impressionable street kids. Major crimes end with confessions and captures, while George worries about buying a fish for his wife's dinner and tickets for his daughter's concert. We aren't impressed when daughter Sally (Anna Massey) and that green street cop Simon (Andrew Ray) magically hit it off, while Dad is too busy fighting crime. The show could have been called "Father Knows Best of the Yard."
Although filled with incident, Gideon's Day still hasn't much to distinguish it. The glimpse of the workings of Scotland Yard is superficial, and so is star Jack Hawkins' combo nice guy detective and paterfamilias. Columbia's idea of a music score is to reference 'London Bridge is Falling Down.' The show does give us a variety of interesting actors to enjoy. Anna Lee is one of the few John Ford regulars, but we'd think that he was given his pick of promising new names around London. Dianne Foster (Drive a Crooked Road, The Brothers Rico) is right off the Columbia rack, but we also get to see early appearances by Anna Massey (Peeping Tom), Donal Donnelly (The Knack… and How to Get It), and Billie Whitelaw (Gumshoe).
The extras go the extra mile to give Gideon the benefit of the doubt. PI likes to offer alternate U.S. release versions, and the menu gives us a second encoding carrying the Gideon of Scotland Yard title. We're told that the American version was cut, and the IMDB cites a 118-minute version. But both encodings here are the same 91-minute duration. The old DVD calls out 100 minutes on its box, but the it is also 91 minutes by measure. Was the British version really longer, or was the long cut a pre-release item?  Could the long British version later have been conformed to the short length as well?
In addition to Tag Gallagher's piece and Leonard Maltin's introduction ('it's entertaining but not a classic'), we're given a full audio commentary by Charles Barr, another video talk with Adrian Wooten and five fun minutes with the charming Elaine Schreyeck, the credited continuity person. Her three or four John Ford anecdotes are very funny. We're also treated to five minutes of vintage film footage of John Ford and Lindsay Anderson together in 1958. The last video piece is an informative collage of London location shots, with text that identifies their exact street locations. In Picadilly Circus we're told that The Pride and the Passion is on a marquee, but the camera also zips by a poster for Bridge on the River Kwai, Jack Hawkins' previous smash hit.
The insert booklet's new essay by Robert Murphy does its best to make Gideon seem a memorable show. Plus vintage writings: producer Michael Killanin interviews John Ford, and Jack Hawkins relates his experience on the picture. In an excerpt from his book About John Ford, Lindsay Anderson concludes that Ford doesn't like to hear other people's opinions.
---

This brings us to The Long Gray Line, John Ford's first film in CinemaScope. He doesn't seem to have been enamored of the format, but had no more choice in the matter here than he did when directing his Panavision feature 7 Women (where's that disc, George?), his 65mm Cheyenne Autumn and his rather well-designed Cinerama episode 'The Civil War' in How the West Was Won. Ford's filming style varied but his pictorial approach hadn't changed much since the silent era: he sets up a suitable angle and just lets things play out.
John Ford's films were perhaps over-emphasized at UCLA in the early '70s. We were shown his powerful liberal classic The Grapes of Wrath but not his pro-Catholic anti-communist The Fugitive. I learned only much later of the stand he took at the Director's Guild on the loyalty oath issue. For all the talk about Ford's going liberal on the issue of Native Americans, he could also be a knot of testy reactionary values, especially when the U.S. military was concerned. The Long Gray Line is a sentimental hymn to the U.S. Army Military Academy at West Point, and it is interesting because all of Ford's contradictions lie right on its surface.
Although his first love was the Navy, Ford makes this Army story his own by injecting it with Irish sentiment. It begins around the turn of the century. Straight off the boat from Ireland, the uneducated 'Paddy' Marty Maher (Tyrone Power) waits tables at West Point, enlists in the Army, and becomes an athletic coaching assistant for the Master of the Sword, Herman Koehler (Ward Bond). Wooing and marrying Koehler's cook Mary O'Donnell (Maureen O'Hara), Marty takes such a personal interest in the cadets that he makes a career out of being their figurative on-campus scoutmaster. Mary helps to bring Marty's father and brother from the Old Country (Donald Crisp & Sean McClory), establishing a little Irish enclave at The Point. When Mary loses their baby in childbirth and can't have any more, the cadets become their extended family. Decades pass while their 'babies' grow into famous generals; Marty never goes to war but sends generations of officers off to serve and sometimes die. But no matter what the loss, the Army provides a loving home that respects and honors its own.

Can a director's faults simultaneously be his most valued graces?  Overlong, episodic, and weighed down by excessive sentimentality and some cartoonish characterizations, this show is pure John Ford. The biography of a real teacher and coach at West Point is a shamelessly sentimentalized combination of Goodbye, Mr. Chips ('they're ALL my boys!') with The Quiet Man's idealized vision of Irishness.
The first half hour is an almost indigestible stew of awful immigrant baloney and unfunny slapstick. Marty behaves as a dunce and takes silly pratfalls. Maureen O'Hara takes her already simplified Colleen persona one step further by playing Mary as a wordless clown. When the story abandons the broader comedy the shift in tone is awkward. Mary is saddened to hear of the death of Corporal Rudolph Heinz (Peter Graves), but it doesn't connect with the pre-marriage comedy section where she dated him — when Heinz was a creep who got Marty into trouble. Excellent actor Tyrone Power carries the earlier blarney episodes, and almost makes the inadequate age makeup work. But the real Marty Maher, even if he began as the most ignorant immigrant alive, just can't have been the dunderhead we meet here: he teaches swimming but cannot himself swim. This is perhaps the Ford comedy-drama that least needs knockabout slapstick.

The show then makes giant time leaps, skipping first a year or two, and finally perhaps 18 years, turning a baby into a Freshman cadet. Edna Ferber would be confused. Yet after its lazy comic scenes and awkward time jumps, The Long Gray Line then knocks us down with sentimental moments as affecting as anything in his filmography. Mary and Marty's one-scene courtship suddenly feels 100% authentic, and their later moments of shared reflection are just as touching. Ford and his writer Edward Hope have a painful attraction to impromptu get-togethers, always with cadets and old friends dropping by to cheer him up, usually in a one-take mastershot with overlapping dialogue and folks delivering a Christmas tree and cooking a dinner. The film is flashback-framed with a visit to President Eisenhower, who Marty saw graduate in 1912. That's more 'old friends dropping by' as well, although using Paul Frees as Eisenhower's voice is creepy. Ike seems suddenly possessed by the spirit of Disneyland's Haunted Castle.
Viewers that enjoy Ford's less-disciplined personal movies will be charmed. His stock company gets a solid workout, with Donald Crisp and Maureen O'Hara back from How Green Was My Valley. Harry Carey, Jr. was 'introduced' in one picture after another just a few years earlier; he portrays Dwight D. Eisenhower as one of Marty's young cadets. Jack Pennick makes his obligatory crusty appearance; the drinking buddy with the mashed-up face must be in more John Ford films than anyone. Ward Bond helps the earlier half of the film function by playing straight man to the comedy, and it's one of his better roles.

The younger crowd gets a babyish Martin Milner, a shrimpy Patrick Wayne, and Columbia stock player William Leslie. The wonderful Betsy Palmer is the shows brightest face. Her role here as a thankless Army wife is not as good as her saucy WAVE officer in the next year's Mr. Roberts, but she has her moments. Palmer plays mother to cadet Robert Francis, an ill-fated actor who died in a plane crash at the age of 25, after an auspicious start in this film and a standout role in The Caine Mutiny. Francis has been totally forgotten… that other 1955 youth-actor James Dean got all the attention.
John Ford's military-themed films tended to have two attitudes to the material. In pictures like They Were Expendable he told it like it was, honoring unsung combat heroes for their thankless sacrifices. But in broad patriotic comedies such as The Wings of Eagles Ford paints a fantasy of the military as an Utopian society-within-society composed of endless rounds of sentimental drinking and brawling. The military is conceived of as a family that takes care of its own. The communal rituals — drinking, dancing, births, funerals — appeal to Ford, as well as the constant partings and renunions of men that must go off to fight. Callow boy soldiers (Marshall Thompson in Expendable, Marty and all the cadets here) are provided with solid role models. The cavalry films come off as an extension of the Irish pictures, overrun with ex-Irishmen and scored with Irish music. To Ford it's the perfect society, even if the women mostly stay lonely or widowed.

Ford is only slightly troubled by the traditions like The Point's honor code. This is illustrated when cadet Robert Francis breaks his oath and elopes with a girl before graduation. Even though the marriage is quickly annulled (we never even hear the poor girl's side of things), the only ethical solution for Francis is to quit West Point just a few weeks before graduation and enlist in the regular Army!  His mother Betsy Palmer had at one point resisted the idea of allowing her son join the same system previously took her husband of only a few days. Here she celebrates her son's decision and proudly sends him off to be a foot soldier. The function of good army wives like Betsy Palmer is to give their sweethearts, husbands and sons to defend the country. When Marty doubts this role, Mary is the one to tow the Army line. That's the way it works, end of story.
As with other '50s recruitment films, The Long Gray Line insists that military life is rewarding for women dependents. Mary O'Donnell is more faithful to the Army than is Marty. The constant flow of cadets are presented as a substitute for the real family she cannot have. Nothing whatsoever is seen of civilian life in The Long Gray Line. For those privileged with defending the country, America's business is preparedness for war and that anything else is a subsidiary activity. The Army and the Country (in that order) represent total virtue, security, and unassailable Rightness. Army orders might as well originate from God himself.

By this time in his career, John Ford's devotion to his service and his faith in the country's military was complete. The Long Gray Line finds its center of balance in a series of exceedingly moving tableaux between Mary and Marty, culminating in a touching farewell. Ford's discreet distance and framing improves on the melodramatic presentation of the same action from his much earlier Arrowsmith. But to find a way out of his movie he must stretch out yet another dull military parade, of course accompanied by Irish music. His only 'out' is to reprise the finale of The Quiet Man on a smaller scale, with Marty's relatives and mentors returning in a death-denying cosmic curtain call. One of the more annoying Fordian appropriations by George Lucas is the borrowing of this motif for the Star Wars movies, in which the ghosts of Obi-Wan Kenobi and Annakin Skywalker are visible to Luke Skywalker, smiling and waving.

This is the first Blu-ray presentation of The Long Gray Line, and Sony/Columbia's 4K scan revives its original luster. Although initially released in Technicolor, by 1970 all we could see was Columbia's one faded Eastman print, and all that showed on TV was a miserable pan-scanned reduction. Color values are quite good, even in dissolves and opticals. Ford normally doesn't favor choker close-ups, but cameramen Charles Lawton Jr. and Charles Lang almost eliminate the 'CinemaScope mumps.' They can't do anything about the anamorphic system's grossly uneven field, however. The very first shot of the title sequence is a straight-on look at a line of West Point cadets (title card image, above ↑ ). The cadet faces in center screen are fat and rounded, but become appreciably thinner in the unevenly squeezed left and right extremes.
Tag Gallagher once again gives approval of Ford's handiwork, and Leonard Maltin urges viewers to stick with The Long Gray Line and not be put off by the excessive blarney. A new audio commentary is a combined effort by Diana Drumm, Glenn Kenny and Farran Smith Nehme. A 1955 Columbia promo for the film (and U.S. Savings Bonds) highlights the stellar cast, and is narrated by Ward Bond. IP's insert booklet references writings on John Ford by Jean Mitry and Maureen O'Hara, and the new essay is by Nick Pinkerton. IP's Anthony Nield provides program notes for the Columbia promo, noting that it contains a two-minute domestic scene not included in the feature proper.
---

Powerhouse Indicator's Region B Blu-ray of John Ford at Columbia 1935-1958 is all new 4K restorations save for the 2K restoration job done on The Last Hurrah. Each title's extras include an image gallery, and Gideon and Long Gray Line also come with trailers. Each show is given new English subtitles as well. I especially appreciate the insert booklets' brief round-ups of critical review responses for each film, yea and nay. The disc is certainly a good buy for the Ford completist that's Region B capable.
Reviewed by Glenn Erickson
---
John Ford at Columbia 1935-1958
Region B Blu-ray rates:
Movies: Whole Town & Long Gray Line: Excellent Gideon: Good -minus, Hurrah: Good
Video: Excellent
Sound: Excellent
Supplements (from Powerhouse Indicator):
The Whole Town's Talking
Cymbaline: a new video essay by Tag Gallagher, author of John Ford: The Man and His Films; archival appreciation by film critic and historian Leonard Maltin; new appreciation by the film historian Sheldon Hall; a look at actress Jean Arthur by Pamela Hutchinson; image gallery of promotional and publicity materials.
Insert booklet with a new essay by Farran Smith Nehme, extracts from the W.R. Burnett's book Jail Breaker, and from Edward G. Robinson's autobiography.
The Long Gray Line
Audio commentary with film historians Diana Drumm, Glenn Kenny and Farran Smith Nehme; Living and Dead, a new video essay by Tag Gallagher; video appreciation by Leonard Maltin; promotional film The Red, White and Blue Line (1955); trailer, Image gallery.
Insert booklet with a new essay by Nick Pinkerton, archival interviews with John Ford and Maureen O'Hara, and Anthony Nield examining The Red, White and Blue Line.
Gideon's Day
Alternate feature presentation with the U.S. Gideon of Scotland Yard title sequence; new audio commentary with film historian Charles Barr; Milk and Sugar, a new video essay by Tag Gallagher; video appreciation by Leonard Maltin; John Ford's London, a new appreciation by Adrian Wootton, Chief Executive of Film London; new interview with continuity supervisor Elaine Schreyeck; John Ford and Lindsay Anderson at the NFT silent footage of Ford visiting London's National Film Theatre during the film's production; trailer, image gallery.
Insert booklet with a new essay by Robert Murphy, an interview with producer Michael Killanin, writings by Jack Hawkins and Lindsay Anderson on John Ford.
The Last Hurrah
True Blue, new video essay by Tag Gallagher; video appreciation by Leonard Maltin; Super 8 digest version; trailer, image gallery.
Insert booklet with a new essay by Imogen Sarah Smith, a John Ford Newsweek interview and Lindsay Anderson writing about screenwriter Frank S. Nugent.
Deaf and Hearing-impaired Friendly? YES; Subtitles: English (feature only)
Packaging: One Blu-ray in Keep case
Reviewed: May 3, 2020
(6261ford)

Visit CineSavant's Main Column Page
Glenn Erickson answers most reader mail: cinesavant@gmail.com
Text © Copyright 2020 Glenn Erickson