It's a case of cold-blooded, premeditated nostalgia: Abbott & Costello's fantasy musical is innocent comedy rooted in early '50s kiddie entertainment — a vein perfectly suited to the duo's talents. Lou Costello makes a fine underdog fantasy hero, too. The feature restoration is quite an achievement for the 3-D Archive, as cine-archeology was required to understand the arcane color process 'SuperCineColor.' But the show's slapstick action, clever songs and dippy dancing are finally back and looking great. The labor of love extends to the extras: excised scenes, background material, some words from the only surviving actor, a learned piece on the color process and a surprise guest appearance by the Creature from the Black Lagoon.

Jack and the Beanstalk
Blu-ray
ClassicFlix
1952 / Color / 1:37 Academy / 78 min. / 70th Anniversary Limited Edition / Street Date July 26, 2022 / Available from ClassicFlix / 49.95
Starring: Bud Abbott, Lou Costello, Buddy Baer, Dorothy Ford, Barbara Brown, David Stollery, William Farnum, Shaye Cogan, James Alexander, Almira Sessions, The Johnny Conrad Dancers. Voices: Arthur Shields (Patrick, the Harp), Mel Blanc (various animals).
Cinematography: George Robinson
Art Director: McClure Capps
Film Editor: Otho Lovering
Original songs: Lester Lee and Bob Russell
Original score composed and conducted by Heinz Roemheld
Choreographer: Johnny Conrad
Photographic Effects: Jack R. Glass, Carl Lee
Screenplay by Nat Curtis story by Pat Costello
Produced by Lou Costello, Alex Gottlieb
Directed by Jean Yarbrough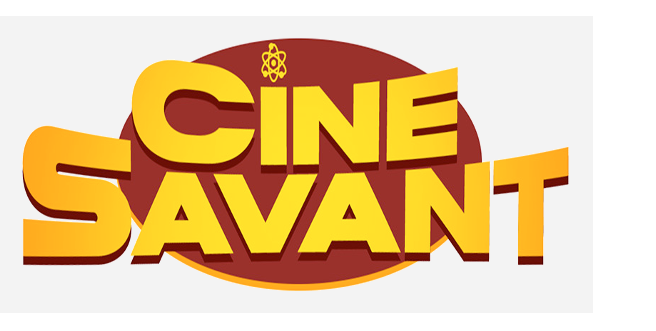 Note: The images seen here do NOT represent the color quality of the film restoration on the disc.
Abbott & Costello's independent films made away from Universal-International include this modest kiddie musical released through Warner Bros. It's been seen for ages either in B&W or in unpleasant faded color; as part of their ongoing series of A&C restorations, the 3-D Film Archive spent months getting the show back into shape, color and sound. It's the first of only two A&C features filmed in color, and has 'collector's item' written all over it. Its status as a '70th Anniversary Limited Edition' is no joke; a previous fully-restored series entry Africa Screams sold out rather quickly.
We call Jack and the Beanstalk 'modest' because it's a far cry from the cutting edge of musical entertainment circa 1952. It was released at the same time as MGM's Singin' in the Rain, unspooling for a multitude of kids as well as diehard A&C fans. Most of us only caught it on TV, where in the 1960s it seems to play non-stop, usually with pieces missing. The show's only mission is to be sweet and funny. We think it succeeds on both counts, even if the physical production is on the level of TV product of the time.
Lou Costello and his older brother Pat teamed with writer-producer Alex Gottlieb to tailor a budget fairy tale to A&C's personalities. The show starts and ends in a sepia-toned conventional world, but the main portion takes place in an Oz- like color storyland. Bud Abbott brings his expected cranky and greedy sourpuss character, while Lou Costello affects his 'infantile' persona, the one he reverts to when feeling scared or guilty. Here he's neither a complete dimwit nor a total maladroit. Kids always liked Lou's Big Baby routine, and when he becomes a hero the insecure ones identify with him even more. They immediately recognize Lou's puffed up bravado as a mechanism to cope with fear and danger.
As stand-up comics from the burlesque tradition, A&C's old live performances had surely been much more adult than anything on radio or film. But they developed a strong appeal for children, as seen in several popular cartoon parodies. Lou Costello was a dedicated family man and heavily involved in child-oriented charities. What could be better than making kids laugh?

"We're in Giant Land!"
Jack and the Beanstalk is very much in key with children's entertainment of its day. In the 'normal reality' opening, job seekers Mr. Dinkle and Jack (Bud & Lou) show up to babysit Donald (David Stollery), the younger brother of Eloise Larkin (Shaye Cogan). Jack falls asleep as Donald reads 'Jack and the Beanstalk' and finds himself in a fantasy, as Jack Strong, who lives with his mother (Barbara Brown) on a tiny farm. The kingdom is under siege by a feared Giant (Buddy Baer) who lives above the clouds. The Giant has already killed Jack's father, stolen various precious items from the citizenry and absconded with most of the kingdom's food. He's also kidnapping people — a princess (Shaye Cogan) unhappy that she must marry a stranger, and a traveling troubador (James Alexander).
Jack is fleeced by the butcher Mr. Dinkelpuss (Bud Abbott) into trading his beloved cow for a handful of beans, which as expected grow a massive stalk tall enough to reach the clouds. Jack bravely climbs the beanstalk to reach the Giant's lair. He's determined to set things right in the kingdom, though he seems singularly ill-equipped for the task. Accompanying him is the greedy Dinklepuss, who wants to search the Giant's den for Nellie, the hen that lays golden eggs. But nothing goes to plan in the Giant's kingdom in the sky. Our boys are captured and forced to work in the kitchen. They find an ally in the Giant's cheerful housekeeper Polly, who helps them hatch an escape plan. It's easy: all they must do is free the imprisoned princess and troubador, grab the loot and stolen items, avoid the Giant and climb home.
What's the appeal here?  Abbott & Costello are their familiar selves, in or out of fairy tale costumes. Everything is staged on confined sets, capturing the spirit of generic kiddie entertainment of the time. The story structure hews close to The Wizard of Oz, with the actors playing dual roles in the 'real' and fantastic scenes. Bud wears a pencil mustache for the first time, and would keep it from this point forward. Bud and Lou go easy on the verbal routines, which they would soon be performing every week on TV; their antics fixate on Lou's cutesy behavior, mild slapstick and frequent action stunts. Director Jean Yarbrough uses his stunt doubles well; we notice the substitution only when a burly guy takes the place of Shaye Cogan's princess. Details like that only add to the film's charm.

Ms. Cogan is a pretty, wholly generic princess. She had a busy singing career and has a fine voice. Tenor James Alexander is a little stiff and self-conscious, and can often be caught looking around as if wondering, 'How did I get into this picture?'  In their off-the-shelf costumes they perform an operetta-style duet suitable for the Lawrence Welk show. Matching wavy blonde hairdos make them look like brother and sister, yet they bring sincerity to cardboard figures straight out of a kid's storybook. The shallow but sweet characterizations are keyed to the burlesque background, serving as accessories for the top-banana comics.
Buddy Baer had worked with A&C in Africa Screams; he impressed us in Quo Vadis,  The Big Sky,  Giant from the Unknown and Fair Wind to Java. His gruff-voiced Giant is just what's needed to scare / not scare tiny tots — Heinz Roemheld's music stings provide most of the violence. Kids howled when Lou pokes Baer in the rear with a sword. The only potentially disturbing visual is a few seconds of the Giant roasting Lou on a barbecue rotisserie. I doubt today's kids will be rattled by this, or when the Giant bursts through a wall in pursuit of Jack.
The film's most pleasant player is Dorothy Ford. Her housekeeper Polly glides about as if changing vowels on Wheel of Fortune. She's perfect burlesque eye candy: tall, pretty and always poised, even if the baggy-pants boys should get hot and bothered. Ms. Ford also has something of a Bettie Page thing going; she'd have made a terrific Wonder Woman. Jack has a schoolboy crush on Polly, and is rewarded with a little dance moment with her.
Everybody plays it straight; nobody puts on airs or sends up the material. We kids never took notice of the gaps in simple story logic — only in revisiting the movie now do we realize that we don't know how the Giant came down to Earth 'BB': Before Beanstalk. A character or two are just left hanging, lost in the unexplained Giant Land somewhere up in the sky.
Composer Heinz Roemheld handles the excellent music score but the songs are by Lester Lee and Bob Russell, a team that would next year pen Nat King Cole's hit song Blue Gardenia. The romantic duets don't stick in the memory but we '50s kids LOVED the title tune and the funny group song He Never Looked Better in His Life. It begins with a bouncing beat that sounds like Rodgers & Hammerstein. Jack's solo item is a meek little expression of self-esteem, I Fear Nothing. Lou Costello's spirited but gentle exit reprise is my favorite bit of him on film this side of Abbbott and Costello Meet Frankenstein. He seems genuinely interested in entertaining little kids.

"He went clear through to China!"
Lou Costello wanted songs and dancing and thus engaged The Johnny Conrad Dancers, a group of four women and jumpin' Johnny. Did Conrad have to change his plan and improvise at the last moment, when he saw that his dance moves had to work in an area just ten feet square?  There's no actual choreography per se, just some spins and arm stretches. Forget Gene Kelly's Broadway Ballet — this is the best musical number ever staged around the grave of a giant who just tumbled from the stratosphere.  The assembled cast and extras clap and bop lightly to the music and sing the clever lyrics:
He met his doom, he faw down and Go Boom — And he never looked better in his life!
Some day by gosh, he'll be acres of squash — And he never looked better in his life!
All in all it's a cute little show that knows and respects its own budget limitations. A magic talking harp is a carved prop called Patrick, with the voice of actor Arthur Shields. The hen is a hen and the cow is a cow, although sometimes with added lipstick. We admire the 'modest' production more when we learn that most of its sets were jammed together on a single small sound stage at Hal Roach's studio. The Giant's castle was a standing item left over from the ill-fated 1948 Joan of Arc. Director Yarbrough gets value from the cramped quarters, shooting some nice down angles on Jack's farmyard with the beanstalk. Cel animation shows the stalk sprouting from the magic beans, and the painted view of the stalk ascending to the clouds is nicely designed.
In other words, this version of Jack and the Beanstalk has terrific nostalgia power — which I admit may only be shared by a particular demographic of '50s kids. So no apologies here — the less polished this show becomes the more it appeals.
---

ClassicFlix's Blu-ray of Jack and the Beanstalk is bound to become a coveted item for A&C fans. A significant number have already ponied up for a Kickstarter campaign that funded the complex restoration process. The 3-D Film Archive and ClassicFlix have also added a wealth of disc extras to their labor of love.
We frequently DVR'd old transfers of Jack and the Beanstalk on Turner Classic Movies, which have always been wretched for both color and sound. The new restoration accessed archived elements but reportedly not the (lost?) original negative. Complicating matters is the unusual photochemical SuperCineColor process. Fans are especially interested in it right now because another even more coveted SuperCineColor title is due for a 're-premiere,' the upcoming Invaders from Mars.
The film ressurectionists film restorationists had good elements for the monochrome bookend scenes, which they render in accurate sepia tone, as in original prints. The body of the film has bright, pleasant color values (don't judge by the catch-as-catch-can images seen here). This disc is a pleasing filmic rescue, one of the 3-D Archive's most successful.

A&C expert Ron Palumbo's audio commentary tops a tall stack of fun extras. With his comprehensive knowledge of the production Palumbo covers script scenes that were either cut or never filmed, and points out occasional flubs and anomalies. His bio information on the cast is so good, we feel as if we know them personally. He's joined by the film's only surviving participant, child actor David Stollery. As an adult Stollery proceeded to a distinguished career designing cars.
One of Lou Costello's daughters contributes a film introduction; there are well-made, thoughtful featurettes on the music and the ad campaign. These aren't just talk items wallpapered with whatever visuals are available, but trips into a vault of vintage clippings, collector records and music sheets, and well-organized film clips. A&C threw a really elaborate publicity tour for the movie, which Ron Palumbo covers in pub stills and PR material from stops in multiple cities. Other vintage 'extra goodies' include a newly restored 'Who's on First' performance, a stack of restored trailers, and a 1954 A&C TV appearance that apparently was the actual media debut of The Creature from the Black Lagoon.
Of special note is a selection of outtakes, some of which are the cut scenes described by Ron Palumbo. The archive's experts realized that one TV release of the movie accidentally came from a longer pre-release version, with many cut moments and a few scenes left intact. At about 7:40 into this Cutting Down the Beanstalk featurette is a sparkling transfer of the only surviving bit of original Eastmancolor negative for the movie. The improvement in quality is really impressive. Bob Furmanek found the clip in a stock footage library; he thinks the original negative for the film may have been cut up and sold as editiorial sound fill . . . (gulp).
This reviewer gravitated to Jack Theakston's in-depth featurette about the CineColor company and the SuperCineColor process. The workaround chemical engineering to make film emulsions record a full — if imperfect — color spectrum is nothing short of amazing.
Viewers must fast forward through a top-loaded trailer that pops on screen first-thing. Otherwise ClassicFlix's menus are user friendly. It's a handsome package, clearly assembled with a great deal of love.
Again, be advised that the graphics here are just what could be snapped up from the web, and don't represent the restored disc.
Reviewed by Glenn Erickson
---
Jack and the Beanstalk
Blu-ray rates:
Movie: Very Good
Video: Excellent
Sound: Excellent
Supplements:
Introduction by Lou's youngest daughter, Chris Costello
Audio commentary by Ron Palumbo, with recollections from actor David Stollery
Newly discovered footage of Abbott and Costello "Who's on First" routine from December 2, 1940
Featurette Imperfect Spectrum: A Brief History of Cinecolor with Jack Theakston
Climbing the Scales: The Music with Ray Faiola
Promotion and Publicity with Ron Palumbo with photos and footage of Bud and Lou's April 1952 tour including the world premiere in Paterson, NJ.
Deleted scenes footage and photos by Ron Palumbo including a clip from the only surviving 35mm Jack and the Beanstalk color camera negative
Restored 1954 live television appearance with the Frankenstein Monster (Glenn Strange) and the Creature from the Black Lagoon (Ben Chapman)
Jack and the Beanstalk radio sketch from 1945 with Rudy Vallee and on-screen photo gallery by Shane Fleming
Behind the scenes production photos by Chip Ordway, including pre-production Kodachrome wardrobe test photos
Posters, pressbook and lobby cards photo gallery
18 Abbott and Costello Trailers – rare original previews including Jack and the Beanstalk SuperCinecolor trailer and Abbott and Costello Meet Captain Kidd.
Deaf and Hearing-impaired Friendly? YES; Subtitles: English (feature only)
Packaging: One Blu-ray in Keep case
Reviewed: July 20, 2022
(6766jack)

Visit CineSavant's Main Column Page
Glenn Erickson answers most reader mail: cinesavant@gmail.com

Text © Copyright 2022 Glenn Erickson