Olivier Assayas takes a very different trip into silent movie nostalgia, with a director's ill-fated attempt to remake the 1915 serial Les Vampires. Hong Kong action star Maggie Cheung is cast as the erotic rooftop nightcrawler Irma Vep!  We see the state of Paris filmmaking in the mid-90s, with a clueless, frustrated director (Jean-Pierre Léaud) out of ideas — what business has Irma Vep in the modern world?  Meanwhile, Cheung dons her vinyl catsuit for a personal creepy crawly mission — just to see if it gives her a thrill. Criterion's special edition contains both a full episode of the silent serial plus a must-see documentary on the life and work of the legendary Musidora, a major sex symbol of the silent era.

Irma Vep
Blu-ray
The Criterion Collection 1074
1996 / Color / 1:66 widescreen / 99 min. / available through The Criterion Collection / Street Date April 27, 2021 / 39.95
Starring: Maggie Cheung, Jean-Pierre Léaud, Nathalie Richard, Bernard Nissile, Bulle Ogier, Lou Castel.
Cinematography: Eric Gautier
Film Editor: Luc Barnier
Production Design: Françoise Renaud Labarthe
Written by
Produced by Georges Benayoun, Françoise Gugliemi
Directed by Olivier Assayas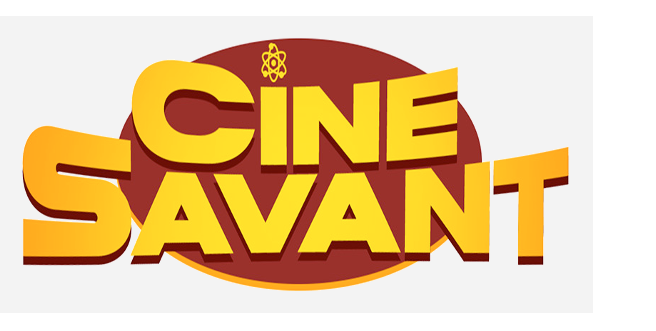 Ah yes, before Count Alucard, there was a much more legendary menace with a name written in anagram code!  Looking better than ever, Olivier Assayas' Irma Vep has grown on us — in 1996 the appeal was to see sexy Maggie Cheung as Louis Feuillade's ninja-like catwoman night prowler. We were initially a little disappointed when the show turned out to be a behind-the-scenes drama about the state of filmmaking in Paris. That seems more important now, when the entire notion of 'movies as we knew them' seems to be in jeopardy. The studios are now entirely hollowed out, producing mainly a few blockbuster franchise pictures really owned by corporate conglomerates. Amazon and Netflix order up entire seasons of programming in what seems almost a closed system. Beyond that it sometimes seems as if an army of independent underfunded filmmakers churn out pictures we never hear of — without big-scale promotion it's as if a show never happened.
Olivier Assayas' show is an engaging portrait of filmmaking at a specific time and place. Francois Truffaut's Day for Night followed a film crew shooting a romantic picture under trying circumstances. Assayas' picture is about the fragments of French filmmaking still remaining, and the filmmakers' attitude to their own heritage. A company comes together for a remake of the WW1-era French serial called Les Vampires, a surrealist classic by Louis Feuillade. The idea sounds great, as one of the main characters in the story is Irma Vep, a music hall performer who becomes a nefarious night stalker in black leotards. 'The Vampires' are a band of thieves and assassins that prowl the rooftops of Paris. But is a 1915 movie a good choice for a 1990s production?

Once upon a time, movies about making movies were show-biz fantasies. Vincente Minnelli's The Bad and the Beautiful trashes actors and writers but glorifies a duplicitous producer and doesn't even show the exalted studio heads. American-International's amusing How to Make a Monster pretends that A.I.P. was a major player with a physical studio, backlot, and heritage of fine moviemaking. In Irma Vep we see an ad hoc film outfit that forms up only when its director-auteur has a new project. Director René Vidal (Jean-Pierre Léaud) is in a slump after some big early hits. He's taken on an assignment to remake Les Vampires remake, and his only idea so far is to hire the Hong Kong beauty Maggie Cheung (Maggie Cheung, playing herself) as Irma Vep. But that's all he has to offer. At a loss as to what to do, he begins re-filming the 80 year-old Feuillade serial scene for scene. Everyone agrees that Cheung in black tights is a great visual but Vidal behaves as if he expecting inspiration to appear out of nowhere.
Irma Vep is best when dealing with the messy personal chemistry in a tiny film outfit. Vidal's busy film office expects Cheung to be a problem. When she arrives it's clear that she's the most open-minded, practical and flexible person on the show. The top assistants abuse the interns but are afraid to ruffle Vidal's feathers, as he's both moody and arbitrary. Nobody has a clue as to what Vidal wants, mainly because he doesn't know himself. He keeps telling the actors to tone down their performances and stop showing emotion. He loses his temper and becomes uncommunicative. Something's not working.

Cheung's meeting with Vidal isn't helpful. She cautions him to ignore the video clips of her Hong Kong movies, as all of her scenes wielding dangerous weapons and performing fancy stunts were filmed with special effects and stunt doubles. We follow Cheung as she meets some of the crew. The adventurous costume designer Zoé (Nathalie Richard). All she has to go on for Irma Vep's costume is a reference picture of Michelle Pfeiffer as Catwoman in Tim Burton's Batman Returns. Zoé simply takes Maggie Cheung to a sex shoppe to fit her for a vinyl suit and mask that won't require much alteration. Cheung looks great — but still has no idea what René Vidal wants.
The shoot begins in confusion, with terrible dailies and a director near a nervous breakdown. The disincentivized crew can tell that the show is a dog and some are already looking for a new gig. A complete stranger to Paris, Maggie is left behind after the flop screening. She rides home with Zoé, to an interesting dinner scene. A self-appointed critic dismisses the whole Les Vampires concept as irrelevant, and especially irrelevant with a non-French Irma Vep. As it turns out, Zoé is attracted to Maggie, a fact that is directly communicated to the Chinese actress by a nosy friend, Mireile (Bulle Ogier). Zoé is humiliated.

Looking for someone to blame, the production manager spreads malicious gossip about Zoé, Maggie's only friend and helper. Returning to her hotel in the early morning hours, Maggie intuits that the film will end before she again steps in front of a camera. She never heard of Irma Vep but is now intrigued and decides to investigate the black tights mystique for herself. She creeps around the hotel corridors hiding from guests, and climbs out onto the roof. When she returns to her room she falls asleep still in the suit. With Zoé no longer looking out for her Maggie misses her morning call.
The frustrated crew tries to keep the project going without a director or a star. A stuntwoman Vampire is filmed scooting across the rooftops, looking rather unsure of her footing. An annoying journalist dismisses Maggie's opinions and tries to get her to parrot his own biased interpretation of director René Vidal. The movie falls apart in a matter of minutes.
The reality of small-scale productions is nicely sketched — without a strong creative force in place, the 'filming family' evaporates. We meet the replacement director (Lou Castel of Fists in the Pocket) who of course changes everything. Maggie could have guessed his first decision: "Irma Vep should be a French girl from the working class!" The producers make a lame attempt to apologize to Maggie, but she's way ahead of them (we don't know if she had a pay or play contract!).

Irma Vep is an eccentric movie with unusual qualities. Assayas' direction is loose, but not Dogme 95 loose. I believe Assayas's actors and enjoy the fractured relationships and anxieties among the crew, especially Nathalie Richard's rather adorable costumer. We get an idea of what it might be like to work in Paris, commuting by motor scooter. It's also ingratiating to see a serious film about an unhappy movie set, where nothing is working. Everyone's going through the motions but the director isn't directing — nobody knows what he wants or what kind of world he is trying to convey. Crews intuit this sort of thing FAST and when they do the result is not good. Some crew people try hard while others daydream, just hoping they'll be paid.
Assayas' abstract conclusion also hit me in the right way. His story is finished and he just wants us to think about it for a moment before moving on. Maggie's few dailies on screen are transformed into an abstract painting-on-film exercise. 'Doodles' and scratches animate onto the film, as if the director is playing with Maggie's image, trying to isolate its exact appeal. The movie dissolves, almost like the movie-within-a-movie dissolved, but Assayas gives us a final burst of excitement with the erotic fantasy image that inspired the movie in the first place.
'Director Vidal' just wasn't the right man for the job — it needed a cinephile obsessed with the romance of silent film. The marvelous Georges Franju remade a Feuillade serial called Judex back in 1963. He honored the feel and pace of the 1915 original with a full hommage, adding his own Cocteau-like splashes of surrealism.
---

The Criterion Collection's Blu-ray of Irma Vep is a stunningly handsome encoding of this show, filmed in semi-docu style on an ideal format, Super-16. The projection print I saw back in the day wasn't the best, but Criterion's encoding looks pristine, difficult to believe that it's not 35mm. The 2K scan was supervised by the director.
The extras were arranged by Criterion's producer Elizabeth Pauker. Interview pieces give us a nice peek into the unfamiliar director, from 2003 and today, plus a speech he gave about 'the state of the cinema' in 2020. The only repeat from an older disc is a short film supposedly about Maggie Cheung, that mostly five minutes of blurry images. Ms. Chung was Olivier Assayas' spouse at the time of the filming.

Helping enormously to put Irma Vep in context are two older, long-form items, presented on a second Blu-ray disc. An entire serial episode from the original Les Vampires is present. I too might have a bit of difficulty fully understanding what film history records as a surreal, erotic, sensibility-shaking challenge to moviegoers. In her revealing leotard-costume, Musidora's Irma Vep was near-pornographic in 1915. Raymond Durgnat quoted a famous reviewer remembering that it felt like he'd lost his virginity, seeing the Feuillade serial back in the day.
Addressing the vintage allure of Feuillade's star is a terrific 55-minute 2013 documentary. Musidora, the Tenth Muse by Patrick Cazals has interviews with Musidora's descendants as well as the aged Jacques Champreaux, the writer of several Georges Franju movies including Judex. Musidora (birth name Jeanne Roques) had a pretty amazing life. Beginning as a wholly unique sex symbol and artistic muse, she wrote, painted, and much later worked with Henri Langlois to research the silent film period. The show also covers her major amor, a Spanish matador with whom she made several movies. The stills, film clips and advertising images on view are pretty incredible — I liked this docu almost as much as the feature Irma Vep.
Reviewed by Glenn Erickson
---
Irma Vep
Blu-ray rates:
Movie: Excellent
Video: Excellent
Sound: Excellent
Supplements: New interview with Assayas; On the Set of Irma Vep, featurette. 2003 interviews: with Assayas and critic Charles Tesson; with actors Maggie Cheung and Nathalie Richard. Feature documentary Musidora, the Tenth Muse (2013); Full sixth episode of Les vampires: Hypnotic Eyes (1916), the original Louis Feuillade silent-film serial; Cinema in the Present Tense, a June 2020 address on the state of cinema by Assayas; short film Man Yuk: A Portrait of Maggie Cheung (1997) by Assayas; B&W rushes for the film. Illustrated booklet with an essay by Aliza Ma.
Deaf and Hearing-impaired Friendly? YES; Subtitles: English (feature only)
Packaging: Two Blu-rays in Keep case
Reviewed: April 13, 2021
(6483vep)

Visit CineSavant's Main Column Page
Glenn Erickson answers most reader mail: cinesavant@gmail.com

Text © Copyright 2021 Glenn Erickson