Richard Donner's first feature post- Superman is a complete switcheroo — a small-scale character piece that delivers an impressive lineup of engaging actors. John Savage leads a 'different' ensemble of the walking wounded, that congregates at a neighborhood bar. Are friends the best therapy?  The movie has a positive sports theme, and the way its characters overcome physical limits and psychological damage feels uplifting, never phony. Diana Scarwid earned an Oscar nomination, and the unappreciated Amy Wright is a heartbreaker in a strong, uncompromised role.

Inside Moves
Blu-ray
Scorpion Releasing
1980 / Color / 1:85 widescreen / 113 min. / Street Date December 10, 2019 / 19.89
Starring: John Savage, David Morse, Diana Scarwid, Amy Wright, Tony Burton, Harold Sylvester, Bill Henderson, Steve Kahan, Jack O'Leary, Bert Remsen, Harold Russell, Pepe Serna.
Cinematography: Laszlo Kovacs
Film Editor: Frank Moriss
Original Music: John Barry
Written by Valerie Curtin, Barry Levinson from a novel by Todd Walton
Produced by R.W. Goodwin, Mark M. Tanz
Directed by Richard Donner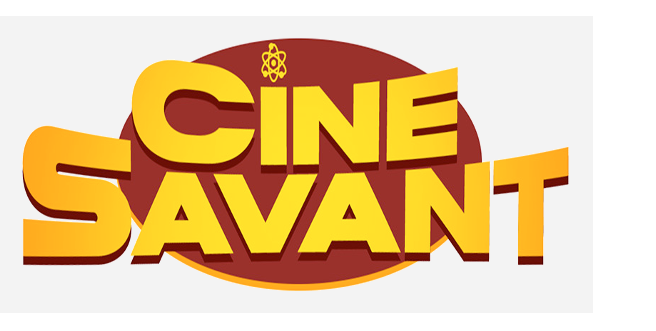 Is it just me, or is the culture overflowing with stories about people with damaged bodies, and damaged personalities?  Ensemble dramas about troubled folk looking for love and trying to find their way are legion, and I don't know if it's a sign of greater sensitivity or an indication that the entire country feels sick.
Of course, in most every year a show about wounded vets, folk suffering from ailments or a person overcoming a hardship breaks through. But back when monster sharks and flying saucers were big movie fare, theatrical features about Real issues affecting Real people were not that common. The talented director Richard Donner found himself high and dry after his huge success with Superman: The Movie: his producers the Salkinds dumped him from finishing Superman II even though much of it was already in the can. Richard Lester took over, pushing the show into comedy territory. Donner bounced back with a return to his smaller-scale roots. Blessed with a fine screenplay from the team of Valerie Curtin and Barry Levinson, 1980's Inside Moves is an audience-pleasing drama with an interesting cast.

The book by Todd Walton concerns a group of neighborhood men that frequent Max's, a bar near a hospital. Max (Jack O'Leary) essentially runs an impromptu social unit for his clientele, all of whom have a serious disability. Into their number comes Roary (John Savage of The Deer Hunter), who in the book was seriously wounded in Vietnam and has difficulty walking. The Curtin and Levinson rewrite drops the wounded vet aspect, making Roary into more of a mystery: in the film's first scene he strides happily into an office building, climbs to the tenth floor and jumps out an open window. Although he miraculously survives, Roary remains a question mark throughout most of the film. He's only partly rehabilitated when he joins the group at Max's. There he befriends Jerry, a personable young bartender with a bum knee (David Morse, in his first film role). Jerry is depressed because he was once an excellent basketball player, and his injury prevents him from playing professionally.
Much of the movie is an affectionate character study of the little community. Max's personable, funny regulars are the wheelchair-bound Blue Lewis ( noted jazz singer Bill Henderson), the blind Stinky (Robert Altman regular Bert Remsen) and the handless Wings. Wings is played by Harold Russell, the disabled actor who won two Academy Awards 34 years earlier for William Wyler's liberal milestone picture The Best Years of Our Lives. Russell reportedly agreed to return to acting only after director Donner changed his character's name, which originally was, 'Hooks.'

The relationships develop complications, but the merciful screenwriters steer away from 'easy tragedy' scenarios. Jerry's been spending the money he might use for a knee operation on his girlfriend Anne, a pitiful prostitute and heroin addict. She is played by the adorable Amy Wright, of Girlfriends, The Deer Hunter, Wise Blood, Breaking Away and The Accidental Tourist. Jerry tries unsuccessfully to shield Anne from her violent pimp, Lucius (Tony Burton). Meanwhile, after Max suffers a heart attack, Roary uses his savings to buy a part interest in the bar. Business picks up when the bar attracts a wider range of customers. The new barmaid Louise (Diana Scarwid) forms a crush on Roary, but is slow to pursue the relationship. In the film's most touching, believable scene, Louise is honest enough to admit that she's too uncomfortable with Roary's disability to become intimate with him.
Established as a master of the big scale fantasy — his Superman ignited the big-scale comic book movie — Donner returns to his roots in dramatic television to stretch his profile as a director. His scenes are relaxed and character-driven. Inside Moves won the approval of disabled viewers, who have remarked that it presents handicapped people as no different than anyone else. The rowdies at Max's display their share of odd behaviors and petty resentments. They have associated because of their infirmities, but refuse to be defined by them.
Of Inside Moves' cast of young actors only John Savage was firmly established. He does terrific work with what for another actor would be a gimmick role: an infirmity that limits motion. After a while we realize that Roary's inability to swivel his head isn't a performance kink, but something real — the fix for his broken neck may be some fused spinal vertebrae. Savage made some ripples back in '73 with his starring role in Curtis Harrington's The Killing Kind and in '79-'80 scored three hits in a row with Deer Hunter, Hair, and The Onion Field. This movie should have put his career over the top.

Excellent editing convinces us that David Morse is a fine basketball player, while Amy Wright is painfully effective as the alternately helpless and abusive Anne. Diana Scarwid was nominated for Best Supporting Actress, an honor that she definitely earned. Her tentative, nervous relationship with Roary is beautifully done — Louise is never just 'the bargirl' who is assumed will end up in bed with somebody.
The film's strong suit is the feeling of friendship and camaraderie shared by the gang at Max's Bar, but the sports subplot is also superior — wholly enjoyable even for viewers that aren't partial to sports stories (me). Jerry and Roary take in a night of basketball, after which Jerry challenges pro player Alvin Martin (Harold Sylvester) to a one-on-one game. To Roary's surprise, Jerry does very well, even with his bad leg. Alvin later gets personally involved in Jerry's recovery, and a re-ignited basketball career.

To director Donner's credit, this 'sports miracle' development doesn't come off as a cheap path to an upbeat, feel-good finale. Issues of friendship and loyalty arise when Jerry abandons his old friends at Max's — and to Roary's disappointment, begins to date Louise. That's when we're reminded of Roary's serious emotional problems, that might return with disastrous consequences. Happily, the essentially theraputic storytelling doesn't embrace downers for easy drama.
Inside Moves ends on a positive note, with reservations. Weirdly, the confrontation saved for last seems a repeat of one of the worst scenes that Donner filmed for Superman II, the sequence in which Clark Kent takes an infantile revenge on a bar bully, an ethical lapse unworthy of the noble superhero. Inside Moves finishes with a similarly petty act of retribution against the film's villain. I'm no longer as down on this ending as I once was, but after two hours of emotional honesty, it still seems out of place.
By the way, I think that the man descending the steep basketball arena steps just behind Tony Burton is stuntman/stunt coordinator Terry Leonard, from 1941.
---

Scorpion Releasing's Blu-ray of Inside Moves is a fine new transfer that blows away a rather crummy old Lionsgate DVD from 2009. The added resolution and contrast give added depth and richness to the atmospheric interiors at the bar, especially the Christmas party. Colors are rich and the grain of the old transfer is gone.
Scorpion has scored a great title with Inside Moves. I recognize the Echo Park locations — the Echo Park pond, Silver Lake, etc., but can't place exactly where the bar was located. The distinctive, rather beautiful green building that Roary jumps out of in the first scene appears to be the Wiltern at Wilshire and Western. It can also be seen in the 1954 noir Loophole.
Scorpion has a pair of nice extra interviews, produced by Walter Olsen and shot by Jim Kunz. Richard Donner tells some of his standard stories and broadcasts his happiness and pride in the picture. He calls John Savage a total sweetheart. When Savage shows up in the second interview he comes off as an extremely nice guy, complimenting his fellow actors in a sincere way and talking up the issues raised in the show, particularly injured veterans.
Reviewed by Glenn Erickson
---
Inside Moves
Blu-ray rates:
Movie: Excellent
Video: Excellent
Sound: Excellent
Supplements: Interviews with director Richard Donner and John Savage, trailer.
Deaf and Hearing-impaired Friendly? YES; Subtitles: English (feature only)
Packaging: One Blu-ray in Keep case
Reviewed: February 29, 2020
(6217move)

Visit CineSavant's Main Column Page
Glenn Erickson answers most reader mail: cinesavant@gmail.com
Text © Copyright 2020 Glenn Erickson