It's a Hollywood rags-to-riches tale seen as a cruel coming-of-age story — when Natalie Wood's feisty street kid becomes a child star, she learns that tinsel town is not only fake, but oppressively evil as well. Cut off from her dotty mom (Ruth Gordon) and surrounded by the sinister minions of studio head Swan (Christopher Plummer), Daisy Clover finds that major stardom is hollow and dispiriting. Gavin Lambert & Robert Mulligan's beautifully made movie does everything but make an audience feel good, especially when the dazzled Daisy falls in love with a sexually dishonest dreamboat matinee idol (Robert Redford). It's a great picture and also a big downer.

Inside Daisy Clover
Blu-ray
Warner Archive Collection
1965 / Color / 2:35 widescreen / 128 min. / Street Date May 12, 2020 / available through the WBshop / 21.99
Starring: Natalie Wood, Christopher Plummer, Robert Redford, Ruth Gordon, Roddy McDowall, Katharine Bard, Peter Helm, Betty Harford, Harold Gould.
Cinematography: Charles Lang
Production Design: Robert Clatworthy
Original Music: André Previn
Written by Gavin Lambert from his novel
Produced by Alan J. Pakula
Directed by Robert Mulligan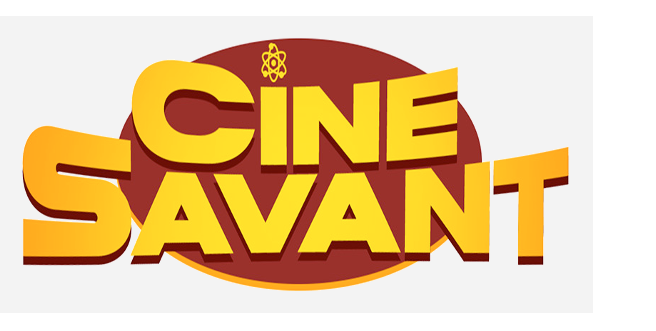 1965's Inside Daisy Clover is an important chapter in star Natalie Wood's struggle to gain control over her emotionally precarious life. It's also a prime achievement (or perhaps a near-miss) by director Robert Mulligan, who did so well previously with the 'sensitive' films To Kill a Mockingbird and Love with the Proper Stranger. But it is really most interesting as a career high point for writer Gavin Lambert, a cultured Englishman who helped Nicholas Ray through the second half of his career, and adapted D.H. Lawrence and Tennessee Williams to the screen. Inside Daisy Clover sees Lambert adapting his own novel, and tapping his experience with perverse power relationships in the dreamlike but life-killing Hollywood studio system.

Robert Mulligan's special touch with the problems of youth is well represented in the story of the disillusion experienced by a feisty child star. Natalie Wood's career was treading water, not expanding, not even after an incredible and daring performance in Splendor in the Grass. Lambert said that Inside Daisy Clover was written with her in mind. Everything was in place for it to be a Natalie Wood career topper.
But the show narrowly misses the mark, despite its intelligence and originality. Tough little impoverished teen Daisy Clover (Wood) hangs around the Angel Beach pier with her dotty old Ma (Ruth Gordon) until the record she sends to a movie studio grabs the attention of production head Raymond Swan (Christopher Plummer, acting like Mephistopheles). Swan puts in motion the impersonal machinery that turns Daisy into a child star. She soon finds out what it is like to become studio property. A mercenary older sister (Betty Harford) signs the contracts and collects the money while Swan exhibits Daisy at parties as his new discovery. Still a fifteen year-old punk, Daisy falls madly in love with matinee idol Wade Lewis (Robert Redford), soon revealed as a bisexual mystery man who deserts her on their honeymoon. What's more, Swan's loony wife Melora (Katharine Bard) is obsessed with Lewis, and doesn't mind when her husband seduces his new star. Thrown off balance by the sexual madness around her, Daisy eventually suffers a nervous breakdown.

Production-wise Inside Daisy Clover is warped Hollywood nostalgia, a skewed vision of A Star is Born. The realistic context posits movieland as an unhappy Wonderland for a privileged but abused Alice Through the Looking Glass. This has to be the most sinister Hollywood-on-Hollywood movie ever; Lambert sees 'movie-land' as a luxurious Hell, with Daisy being being prepared for pagan sacrifice. The dialogue cues point in the same direction: Swan is called the Prince of Darkness and Wade even tells Melora to make a Christmas celebration into a Black Mass. The oddly recreated 1936 features period cars but modern clothing and hairstyles. The unnatural-ness of child stardom is also reflected in the presence of ex-child star Roddy McDowall as Swan's emotionless assistant Walter Baines, carefully monitoring Daisy's progress.

One reason that Daisy Clover didn't take off is easy to see — for most of the film we watch Daisy/Wood suffer at the hands of greedy, oppressive elders. The film's two musical numbers match the despair of the rest of the film, deliberately perverting visions of Hollywood as a wondrous Dream Factory. Daisy is costumed as a gaudy street urchin, and then as a rag doll — Swan's rag doll. Her introductory song "You're Gonna Hear from Me!" sounds like something Barbra Streisand might do. It is reprised three times, until all the joy is wrung out of it. An elaborate B&W musical number — Swan Studios is making Panavision-shaped movies in 1936 — is an impressively designed optical piece with Daisy dancing among the planets, juggling stars, etc.. By that point in the show everything looks sinister — the forever smiling screen Daisy is a little creepy, and just as sad as Julie Andrews performing her kiddie-smutty musical numbers in S.O.B.

The most memorable scene qualifies as screen torture, or child star abuse. Locked in a glass booth, Daisy must post-dub a song about a circus where everything is fake. The director demands take after take. Repeating the same giddy, positive lyrics ad infinitum while being scolded by disapproving prompts, wears Daisy down and finally causes a collapse.
I don't think Daisy Clover meant to be a particular child star. She's actuallys more of a teenaged star, just old enough to be serious jailbait for the irresponsible Wade Lewis. At one point Daisy is dressed in a church choir robe, just as was Judy Garland in an MGM Christmas promo short subject frequently seen on TCM. Daisy is cursed with awful relations that sign her contracts and steal her money, a common problem for many child stars in early Hollywood. She's a singer like Judy Garland, and is groomed to play an adorable urchin, as was Shirley Temple. But her problems soon become young-adult sex problems. The Devil Swan must want Daisy's services very badly — she ditches both a personal appearance and her own premiere, yet he doesn't drop her as a bad risk. That Swan would lock away Daisy's 'inconvenient' mother and forbid future contact with her doesn't fit any 'Hollywood Babylon' horror story I know, but it sounds wholly credible. Gavin Lambert paints a dark, dark picture of Hollywood conniving at its worst.

Inside Daisy Clover does not shape up as a feel-good movie. Everybody we see is a soulless sociopath or a psychological menace. Christopher Plummer's Big Boss takes a personal delight in crushing his star's spirit. We have little faith that Daisy can escape from the labyrinth with her spirit intact. Robert Redford was trying hard for a star breakthrough. His Wade Lewis seems like a perfectly straight heel until gossip suggests otherwise. We are told that Redford refused to play the role as bisexual, so dialogue was added to make the connection explicit. I guess times have changed: TCM's brief 'info' blurb on its cable logs is barely a sentence in length, but it tells us that 'Daisy Clover marries a homosexual actor!'
We're told that the show was cut by two reels after completion. Extra stills exist showing Daisy Clover performing in more movie roles for Swan Studios, but they could easily have been part of a brief montage sequence. The movie does come off as too adult and too dark for the general audience of 1965. The violent art-movie finale operates almost identically to the wish-fulfillment ending of Michelangelo Antonioni's later Zabriskie Point. Daisy Clover's declaration of freedom is expressed in an apocalyptic conflagration at a beach house. We know that the explosion is a literal event, but the way it is filmed, it plays as if it could be the emancipated Daisy's mental projection.

Robert Mulligan directs his actors with assurance and precision. Inside Daisy Clover marked the beginning of a second career for 72 year-old Ruth Gordon, who was nominated for an Oscar and continued working for twenty more years. Christopher Plummer is controlled and cool, as usual. Katharine Bard hovers about with a perpetual smile, like one of the Brides of Dracula. Roddy McDowall's fastidious Walter Baines is omnipresent, either guarding Swan's office door or serving as a satanic messenger in a chauffeured limousine. Robert Redford just keeps his Wade Lewis as a complete mystery — charming, carefree, but obviously truly screwed up behind his dashing persona. He has only a few scenes, yet Wade does seem a 'star' role, not a glorified supporting part.

Which leaves Natalie Wood's tough/vulnerable little cookie Daisy. At first uncomprehending the pampered control imposed upon her, Daisy is overcome with delight at Wade's warm gestures toward his mother, and dazzled by his twisted marriage proposal. When Wade betrays her, it's almost as if he's saying, 'I'm only a fantasy and I can't keep it up all the time.' Wood is more than prepared to play Daisy Clover … it's just that the film's concept is really unpleasant. Movies that end with the emancipated leading character turning their back on a corrupt lifestyle are never quite satisfying … what kind of future can Daisy really have?
---
The Warner Archive Collection Blu-ray of Inside Daisy Clover flatters the film's beautiful Panavision images. We get a really good look at the Santa Monica Pier circa 1965. Five years earlier, the carousel featured in Night Tide; eight years later it would show up in The Sting. (And we copied the Carousel building for 1941, too.) Note that there is still a substantial breakwater north of the pier, with a line of moored boats. That breakwater is almost gone now. Years earlier, the entire pier with the boat moorings can be admired in André De Toth's Pitfall.
The Warner Bros. Studio stands in for Swann Studios. Swann's torch-in-a-box logo is almost identical to the logo for the old Woolner Bros. production company.

The WAC reproduces the extras on the earlier DVD release, an original trailer plus a Chuck Jones Roadrunner cartoon, War and Pieces.
Robert Mulligan's career continued but with a hit and miss success record — Up the Down Staircase and The Summer of '42 were notable hits, but The Pursuit of Happiness, The Other and The Nickel Ride reportedly didn't perform. Natalie Wood's star never dimmed (Bob & Carol & Ted & Alice) but her appearances became much less frequent. After a handful of lesser pictures she bowed out of the stellar rat race, returning to star in an occasional TV movie. A tragic accident ended her life when she was only 43. Although her career was sustained for only ten short years, Ms. Wood epitomized young Hollywood stardom in the 1960s and appeared in at least four bona-fide classics. Her name in the credits was an almost sure guarantee of entertainment.
Reviewed by Glenn Erickson
---
Inside Daisy Clover
Blu-ray rates:
Movie: Very Good
Video: Excellent
Sound: Excellent
Supplements: Excellent.
Deaf and Hearing-impaired Friendly? YES; Subtitles: English (feature only)
Packaging: One Blu-ray in Keep case
Reviewed: May 22, 2020
(6274clov)
Final product for this review was provided free by The Warner Archive Collection.

Visit CineSavant's Main Column Page
Glenn Erickson answers most reader mail: cinesavant@gmail.com
Text © Copyright 2020 Glenn Erickson