Hollywood's last big all-star war epic in Black & White?  Otto Preminger took a happy film company to Hawaii for this enormous saga about the Naval push in the Pacific Theater of WW2, with none other than John Wayne as the competent commander leading the charge. Soap-opera scenes aside, it's a thrilling epic directed with Preminger's well-known reserve. The star-gazing isn't bad either — Kirk Douglas! Patricia Neal! Henry Fonda! Paula Prentiss! The finish is a huge naval battle with impressive live-action special effects, and given a moody music score by Jerry Goldsmith.

In Harm's Way
Blu-ray
Paramount Viacom CBS
1965 / B&W / 2:35 widescreen / 167 min. / Street Date June 29, 2021 / Available from Paramount Movies / 13.99
Starring: John Wayne, Kirk Douglas, Patricia Neal, Tom Tryon, Paula Prentiss, Brandon De Wilde, Jill Haworth, Dana Andrews, Stanley Holloway, Burgess Meredith, Franchot Tone, Patrick O'Neal, Carroll O'Connor, Slim Pickens, George Kennedy, Barbara Bouchet.
Cinematography: Loyal Griggs
Production Designers: Lyle Wheeler
Film Editors: Hugh S. Fowler, George Tomasini
Original Music: Jerry Goldsmith
Written by Wendell Mayes from the novel Harm's Way by James Bassett
Produced and Directed by Otto Preminger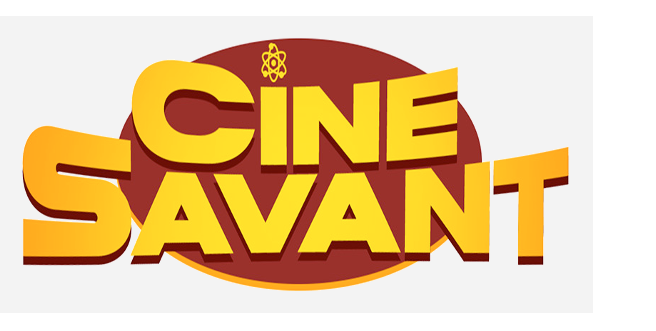 Fans familiar with the TV miniseries The Winds of War might say that show is a better combat-soap about the Navy war in the Pacific, but for my money Otto Preminger's In Harm's Way has always been more than satisfactory. Just twenty years removed from the war, a strong group of characters evoke a worthy reverence for the experience. We've got John Wayne, just before he went under the knife for lung cancer; his relaxed, easy gait enhances his performance. Wayne is at his paternal best in this picture and his post-cancer True Grit.
In Harm's Way is almost the last of Otto Preminger's sprawling multi-character book adaptations, that examine a moment in history or a sector of society: Anatomy of a Murder, Exodus, Advise and Consent, The Cardinal, Hurry Sundown. All employ large casts and a couple are also big-scale epics; In Harm's Way invents fictional characters directly involved in important wartime events.
Otto Preminger's only previous military film was 1955's The Court-Martial of Billy Mitchell, not one of his best efforts. This show sees Preminger filming on a much bigger canvas. The movie begins and ends with large naval battles, one historical and the other semi-fictitious. Preminger's company filmed in Hawaii with a great deal of U.S. Navy cooperation.

The attack on Pearl Harbor brings war to the U.S. Navy, and cues the varied destinies of an epic-full of colorful characters. Captain Rockwell Torrey (John Wayne) has the good fortune to be out of port when the raid begins, but some bad luck with a Japanese submarine costs him his command. While Commander Kimmell CINCPAC I (Franchot Tone) takes the fall for the loss of the fleet, Torrey hangs on as a staff strategic planner. With the help of Commander Egan Powell (Burgess Meredith), a screenwriter-turned intelligence man, and friendly nurse Lieutenant Maggie Hayes (Patricia Neal), Rock weathers the post-Pearl career storm to become one of the key fleet Admirals in the South Pacific campaign under Admiral Nimitz CINCPAC II (Henry Fonda); Powell and Torrey devise a complicated, ambitious plan to retake strategic Pacific islands.
Further down the chain of command, Torrey's trusted aide Captain Paul Eddington (Kirk Douglas) falls apart after the death of his faithless wife (Barbara Bouchet), and proceeds to display erratic behavior, especially with the young and inexperienced nurse Ensign Annalee Dorne (Jill Haworth). It so happens Dorne has an interest in Torrey's estranged son, Ensign Jere Torrey (Brandon De Wilde), who eventually responds with a marriage proposal. Jere's hostility toward his father results in his assignment as aide to sleazy public relations lizard Commander Neal Owynn (Patrick O'Neal), who rides the coattails of incompetent Admiral 'Blackjack' Broderick (Dana Andrews), a screw-up who Torrey must gently indulge. Battling the Japanese and weathering enough subplots to float a battleship, Torrey's island-hopping campaign races toward a head-on naval clash with the enemy fleet.

In Harm's Way is a monumental military soap opera, well cast and well told, with only a bad subplot or two to momentarily bog it down. Otto Preminger's flair with actors doesn't fail him, and only his mishandling of some special effects hurts the realism of his climactic 'gut busting, mother-lovin' Navy war' surface battle. John Wayne plays his part with an authority and easy-going likability that builds on his work in old gung-ho WW2 movies. Either Preminger brought out the solid actor in Wayne, or the Duke decided to leave his tiresome '60s western persona behind for this one. His scenes with the warm and wonderful Patricia Neal are some of his best; the pair seem to have picked up where they left off in Operation Pacific fourteen years earlier.
Kirk Douglas is also in fine form as a boozing officer who runs interference for Wayne. A scene showing the 'boys club' way of handling bureaucratic differences is a highlight: Kirk both strikes and threatens a superior officer that he knows will crumble under the threat, the weasely jerk played by Patrick O'Neal. But the box office need for sex fireworks forces the Douglas character to also be a sex maniac, in a rape scene that comes out of nowhere. Otto Preminger spent part of the 1950s fighting both the censors and the industry for the right to depict adult subject matter on the screen. As in a hokey wartime picture, Douglas's Eddington atones for his crimes by flying a suicide mission. The aerial encounter that follows would have been laughed off the screen in a PRC quickie: "Well, what have we here? Looks like a little ol' Japanese Task Force down below…" Eddington is supposed to be off his rocker, but the bravado-lite radio patter doesn't play well.
Just five years before John Wayne and Kirk Douglas had been moviemaking competitors, in a battle of giant 65mm epics from opposite sides of the political divide. The big-wheel actors surely had zero issues working together. Just the same, in this movie we can't help but notice that Spartacus plays second fiddle to Davy Crockett.

WW2 fans will notice that, after Pearl Harbor, the naval campaigns largely fictitious, following the rough guidelines of historical events. Admirals Kimmel and Nimitz are referred to only by their code names but some of the characters remind us of real people… for instance, Brandon De Wilde's young ensign is a rich blue-blood kid, a bit like John F. Kennedy; his PT boat is rammed as well, but with a different outcome. Author James Bassett actually was Admiral Bull Halsey's PR officer, so he didn't pull all of his story particulars out of his hat. The PR officer here is a villain, but Burgess Meredith's ex-screenwriter Egan Powell is a terrific aid to the war effort. He was reportedly based on a real Hollywood personality who married three different movie stars.
A recommended movie that's more faithful to this part of the War in the Pacific is Robert Montgomery's The Gallant Hours with James Cagney… even though it has no combat scenes per se, it's a very satisfying true-life account.
Preminger made sure to carry over the sexier aspects of the book. Besides Kirk Douglas's poor treatment of women, right up front we're given a salacious (for 1965) skinny dipping scene, with Barbara Bouchet and Wyatt Earp himself, Hugh O'Brien. Wayne and Patricia Neal are also shown being amorously realistic about wartime romance, on their last night together before deployment.
The film works because Preminger scales everything for the expanse of his canvas. A full romantic subplot with Tom Tryon and Paula Prentiss as the young officer Mac McConnell and his faithful wife Bev is quite moving, especially in a reunion scene reminiscent of the newsreel footage seen in the television landmark Victory at Sea. An earlier scene sees Bev receiving bad news and holding back tears; our emotional connection with Ms. Prentiss is so complete that when she's upset, we're upset as well.

Commander Torrey's release from the career doghouse and promotion to Rear Admiral is no overnight flash, but the result of the wisdom of Henry Fonda's CINCPAC II and the lobbying of Burgess Meredith's lovable strategy master. The future TV 'Penguin' makes a great sidekick for Wayne — Torrey can get along with any faithful team member, even a Hollywood intellectual.
Preminger knows how to populate his cast with familiar faces and still keep the show under control. On the margins we're treated to good work from Slim Pickens, Carroll O'Connor, George Kennedy, Larry Hagman, Stanley Holloway, and James Mitchum. Christopher George pops in for one or two quick shots. On the less successful side is Jill Haworth, Preminger's protégé from Exodus. Her big scene with the suddenly psychotic Kirk needed a stronger lead-in — in the final cut Haworth's young nurse miscalculates, and all but invites the attack.
In Harm's Way is an impressive production, although we can't see exactly why Preminger didn't film it in color — perhaps he thought he'd be inter-cutting much more WW2 combat footage?  Or did Zanuck's The Longest Day convince Hollywood that WW2 in B&W was the way to go?  The locations in Hawaii are beautiful. The Pearl Harbor scenes were filmed just off of Ford Island — and are pretty exciting considering that there are almost no cutaways to Japanese aircraft. One beach scene on a far-flung island appears to have been filmed in Hanauma Bay, hardly a skip and a jump from downtown Honolulu; it's also featured in Blue Hawaii and Donovan's Reef.
Kirk and Jill's fateful beach encounter takes place at Bellows, a Marine Base on the windward side of Oahu. I remember the distinctive 'Chinaman's hat' island from when I got to vacation there as a little kid: the beach sand was littered with hundreds of .30 cal shell casings from Marine maneuvers.

Preminger's filming team did a good job covering up new gear on the active ships we see, but they can't disguise the fact that much of the hardware on view is too modern. In the 1960s 'period accuracy' was a hit-and-miss issue. As in the later Tora! Tora! Tora! the women's costumes and hairstyles are terribly anachronistic. Some of the older Navy wives enlisted as extras took the trouble to affect older hairdos. Patricia Neal's sober hair is okay as well. But Haworth, Prentiss and especially Barbara Bouchet look terrible running around in shift dresses and a Clairol coiffure. Bouchet in particular looks as if she should be frugging at a go-go club instead of swinging to the big band sound. A couple of years later Bonnie & Clyde changed everything, but for In Harm's Way nobody seems to think that such details were important.
Finally, it's clear that Otto Preminger didn't prioritize special effects. In Harm's Way suffers from some really quirky opticals, superimposing unconvincing smoke and even a few explosions over good full-sized practical effects. The miniature effects for the climactic sea battle are excellent overall. The production built an armada of giant battleship models, some longer than the flatbed lowboy trailers that were used to haul them to the Salton Sea for filming (a Hollywood teamster told me about doing that).
The large ship 'miniatures' were big enough to fire their cannon realistically; little water jets provided bow wakes. According to master model maker Greg Jein, when Preminger saw the ship mockups he had most of their flags, rigging and other details removed. That bad decision makes them look smaller than they really were. Preminger then complained that the ships were too low in the water and insisted that the special effects men raise them all. Real destroyers and the like cut through the brine with a profile so low you'd expect waves to wash over their decks, but in the show the waterlines for all the boats have been lowered almost to the bottom of the hull.
The result is that Fox's less ambitious Sink the Bismarck (1960) remains the pre-CGI benchmark for sea battle special effects. In many ways In Harm's Way surface battle is much more impressive. Most of the pyrotechnics are marvelous and the scale is big enough to make the cannon fire especially credible. But the giant models could have looked almost photo-real.

Image triples in size when zoomed in or opened in new window.
A couple of the photos just above are behind-the-scenes stills showing some of the smaller boats — effects men sometimes rode inside to operate various mechanisms. With ships this big, the Panavision cameras had no problems with focus or depth of field. Working against the battle scene is some oddly-paced editing, that also lets us see some ship models break apart in unrealistic ways. Helping out considerably in these scenes is Jerry Goldsmith's excellent part-electronic music score, which gives the sea battle the feel of a weird ritual combat between monsters.
The show ends with an extended main titles sequence by the celebrated Saul Bass, who had designed all of Preminger's logos and title montages since Carmen Jones. A Preminger poster typically consisted of just Saul Bass's logo and a list of star names. This Bass montage is apt but not particularly inspired — it's just a mix of ocean waves that build up to a crescendo of explosions. It ends with a nuclear blast, which would seem to take the theme a step too far… unless the message is that, after all the firepower of WW2, the logical next step is Armageddon.
---

Paramount Viacom CBS's Blu-ray of In Harm's Way plays extremely well right from its opening fade-up on a long lateral camera move at a Navy officers' party, with the superimposed logo icon. Looking at the long table of officers' hats, someone always says, "How do they find their own hats again?"
No mention is made of a new transfer but what we see looks far better than the 2004 DVD — the image is flawless. The show was originally presented in a 70mm blow-up in some situations. It seems to have been identical to the 35mm general release version, as Preminger's strong contract gave him final cut. Somewhere there is supposedly a 170-minute version of the movie, but it's likely that the extra time accounts only for an overture or intermission music. Paramount's disc audio is listed as a 5.1 surround track, with an additional French mono track.
The studio repeats the extras from the old DVD — a featurette and three different trailers from 1965, also in perfect 35mm 'scope. The featurette offers interesting outtakes and behind the scenes material. Otto Preminger narrates and appears onscreen in these trailers, perhaps to emulate Alfred Hitchcock. I know that it's not particularly mature to laugh at a natural accent, but Otto Preminger's is a hoot. His readings of the hyped ad copy are fall-down funny. He wasn't exaggerating his voice when he played Mr. Freeze on television's Batman.
Although I don't normally discuss prices, In Harm's Way is presently a bargain purchase on Amazon. Let's hope that Paramount sees its way to releasing more of its top library product on Blu, and releasing more to outside boutiques. Very desirable would be a multi-language, subtitled disc of René Clément's Is Paris Burning?, that would allow its 70 or 80 speaking roles to talk in their appropriate tongues.
The cover art appears to use an image of a really modern Navy vessel.
Reviewed by Glenn Erickson
---
In Harm's Way
Blu-ray rates:
Movie: Excellent
Video: Excellent
Sound: Excellent
Supplements: Three trailers, Featurette from 1965.
Deaf and Hearing-impaired Friendly? YES; Subtitles: English, French (feature only)
Reviewed: July 7, 2021
(6531harm)

Visit CineSavant's Main Column Page
Glenn Erickson answers most reader mail: cinesavant@gmail.com

Text © Copyright 2021 Glenn Erickson