I, the Jury (1953) 4K + 3-D
Mickey Spillane's Mike Hammer hit the big screen early in the 3-D craze, in a much tamed-down adaptation. The camera legend John Alton handled the lighting and likely called the shots on the camera setups as well. As a detective noir it's definitely flat-footed, with a bum script, weak direction and a miscast Biff Elliot as the vengeful tough-guy hero. But compensating are the seductive Dran Hamilton, Margaret Sheridan and especially Peggie Castle — the key 'dame' in the pulp fiction finale. The United Artists release has been mostly MIA for decades,and this release presents it three ways: flat in both 4K Ultra HD and Blu-ray, plus a beautiful restored 3-D Blu-ray encoding.

I, the Jury
4K Ultra HD + 3-D Blu-ray + Blu-ray
ClassicFlix
1953 / B&W / 1:37 Academy / 88 min. / Special Limited Edition / Street Date November 8, 2022 / Available from ClassicFlix / 34.99
Starring: Biff Elliot, Preston Foster, Peggie Castle, Margaret Sheridan, Alan Reed, Elisha Cook, Jr., Mary Anderson, Tom Powers, Joe Besser, John Qualen, Nestor Paiva, Frances Osborne, Bob Cunningham, Tani (Seitz) Guthrie, Dran (Seitz) Hamilton, Joe Besser, Paul Dubov, John Qualen, Nestor Paiva, Robert Swanger, Elisha Cook Jr., Roy Engel, Ottola Nesmith, Carol Thurston, Sailor Vincent.
Cinematography: John Alton
Art Director: Wiard Ihnen
Editorial supervisor: Fredrick Y. Smith
Original Music: Franz Waxman
From the novel by Mickey Spillane
Produced by Victor Saville
Written and Directed by Harry Essex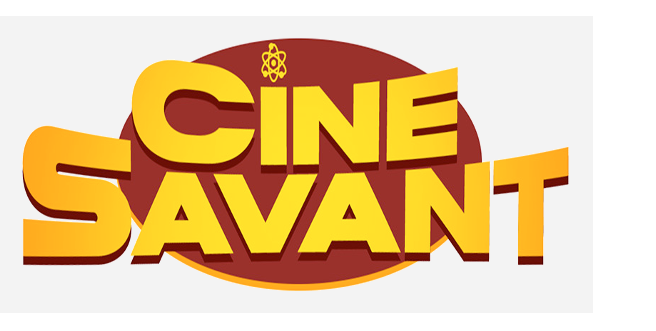 English producer-director Victor Saville had a sterling record of success in the silent days, and was often named as the main competition of the ambitious Alfred Hitchcock. His Hollywood career wasn't as bright, what with big but ungainly MGM pix like Green Dolphin Street and his 'Waterloo' flop The Silver Chalice. But Saville made big news in 1952 by licensing several detective stories by Mickey Spillane, America's then number-one selling author. The first hardback edition of Spillane's I, the Jury came out in 1947, but by the time the film version was in theaters, the Signet pocketbook paperback was in its 33rd edition, with 3.5 million copies sold at 25 cents apiece. The film was produced in 3-D, near the beginning of the short-lived but popular 3-D phenomenon.
Saville would later direct two of his followup Saville properties, but Jury was written and directed by Harry Essex, likely riding his association with Universal's It Came from Outer Space as a '3-D expert.'  Seeing Spillane's Mike Hammer on the posters was enough to guarantee the film's success, and the 3-D novelty sweetened the attraction. Original artwork ( ↘  ) pictured sexy Peggie Castle in the act of undoing her blouse, with graphics suggesting that viewers would be treated to a 3-D striptease. The poster directly mimicked the cover of the best-selling pocketbook.  ←
To our knowledge I, the Jury has never been on home video; it sold out screenings at two gala 3-D extravaganzas at Hollywood's Egyptian Theater. ClassicFlix's new multi-format disc set, restored by The UCLA Film and Television Archive, shows off the film's fine B&W cinematography by John Alton, one of the most celebrated cameramen of the noir style. The 4K disc is a full-resolution 4K Ultra HD presentation, and a second Blu-ray disc has a standard Blu-ray encoding plus one for Polaroid Blu-ray 3-D, a fantastic format for which considerable content is still being produced, despite the decreasing availability of 3-D players and monitors.
"I'll kick your teeth all over the floor!"
Private detective Mike Hammer (Biff Elliot) all but goes ballistic when his best buddy, one-armed Jack Williams (Robert Swanger) is shot dead in his apartment. Jack saved Mike's life fighting in the Pacific, and leaves behind a sickly girlfriend, Myrna Devlin (Frances Osborne). Mike refuses to stay out of the investigation. Police Captain Pat Chambers (Preston Foster) gives the hot-head detective inside information, and tells the press to play up his involvement. Mike pushes his way into places he's not wanted, to be sneered at by gangsters and threatened by thugs. His pals-on-the-street are the punch-drunk ex-boxer (Frank Richards) and Bobo, a mentally impaired softie (Elisha Cook, Jr., unbilled). Mike figures that the devious 'art importer' George Kalecki (Alan Reed) and Hal Kines (Bob Cunningham) are behind it all, but his inquiries yield nothing. Offering help is the sophisticated psychiatrist Charlotte Manning (Peggie Castle), to whom Mike feels genuinely attracted. But is Charlotte hiding information of her own?

It's no surprise that the lurid, antisocial adventures of Mike Hammer would be incompatible with 1953 censorship. Although an entertainingly hardboiled read, Spillane's book is an indigestible wad of ugly attitudes. He's a tough-guy emotional volcano, exploding in violence when those he cares about are threatened, like his secretary Velda. Other women throw themselves at him, and sometimes he takes what they offer. Mike despises drug pushers, 'pansies' and commies, and relishes opportunities to kill the crooks that come after him. The self-righteous avenger is given almost total freedom by the cops, especially his buddy Pat Chambers, who stands aside when Mike runs wild.
←  The movie's Mike Hammer is nowhere near as extreme. Biff Elliot talks some of the talk from the book, but doesn't mutter to himself how he's going to torture a Commie dope dealer. He's not good at collecting information, and instead steps in at the right moment to tell people off and knock a few heads together. At one point Mike does indeed shoot someone, in self-defense. He spends a night in jail without so much as filling out a questionnaire. Pat Chambers then lets him out to continue working 'behind the scenes.'
A key reason noir fans will want to see I, the Jury is to admire its impressive cinematography, whether in 4K or 3-D. The movie itself is not at all good. Harry Essex's screenplay is a confusing muddle with terrible dialogue. His direction of actors rises above TV work only in the way every character nuance is grossly overstated. Even the music track is gratingly over-sold, as if the ace composer Franz Waxman were instructed to jar the audience's nerves — we yearn for the reasonably overstated cues of Albert Glasser.
The main FAIL with I, the Jury is its Mike Hammer, Biff Elliot. He's a major bit of Hollywood miscasting. Elliot brings very little to the role. Despite his background as a boxer he isn't physically intimidating — he's not tall or imposing. His overcoat looks oversized and padded, halfway to David Byrne 'Big Suit' dimensions. When this Hammer snarls and acts tough there's no command, authority or genuine toughness to his voice . . . he sounds like one of the Bowery Boys with a slightly lower register. It's difficult to account for this casting — Elliot is just the wrong guy, period.
Most everybody else is decent but unfocused. Character actors John Qualen, Nestor Paiva and Elisha Cook Jr. come off as essentially undirected and make less of an impact than they ought. Preston Foster basically just says his lines and moves on. Alan (Fred Flintstone) Reed doesn't seem an appropriate Mr. Big-type gangster, and key characters played by Bob Cunningham, Frances Osborne and especially Mary Anderson (Lifeboat, The Underworld Story) just don't connect well. Just a few scenes in, we've lost track of the investigation and its undistinguished suspects.

"Boy that Mickey Spillane can really write."
Mickey Spillane's books were never Production Code Friendly, and I, the Jury's storyline about drug dealers had to be jettisoned. Kalecki and Kines' college numbers racket is confused with talk of smuggled jewelry. At one point we wonder if  'Carlos and Bonita's Dance Academy' is some kind of substitute for a brothel. Almost all of the killings happen off-screen. Hammer only roughs up a couple of guys — very unimpressively — and engages in one decent fistfight on a staircase in Los Angeles' famed Bradbury Building (although the setting is New York City). In a strange bit of violence, one bad guy hits Hammer over the head with an ordinary coat hanger. Mike is knocked out cold.
Although it is not openly stated Essex presents big clues to suggest that Kalecki and Kines are (gasp) homosexuals, especially a series of laughable paste-up photos of them taking a European vacation together. Hammer acknowledges no awareness of this. In the books Hammer would likely sneer some derogatory crack about pansies and move on.
The film's attractive, seductive women come off as parodies of oversexed nymphos. This Mike Hammer is nobody's idea of Woo-Bait — he's sloppy, sweaty, and exudes little self-confidence. The women are the ones that play sexually aggressive, slinking up to touch Mike's cheek, etc.. We don't believe a bit of it.  ↑   Margaret Sheridan's Velda has a platonic relationship with her boss, with only a hint of romantic interest in him. Ms. Sheridan's film roles are few and far between, but we'll be seeing her again soon in another 3-D release, The Diamond Wizard.
"Too many times naked women and death walked side by side."
      — from the book Survival Zero.
The 'Seitz' twins Tani Guthrie and Dran Hamilton are present, but we mostly see only one of them. Dran (Seitz) Hamilton is an excellent choice, with an eccentric toothy smile that says 'let's play.' The book's Hammer beds one of the twins, but Biff Elliot's detective behaves more like Ozzie Nelson or Ward Cleaver. Nothing vaguely sexually untoward occurs — Hammer either retreats or is interrupted by a phone call or a doorbell. Ms. Hamilton holds up her side admirably. She was harrowingly convincing twenty years later, in a small part in Robert Aldrich's Ulzana's Raid.
Beautiful Peggie Castle ended up as a second-string siren of the 1950s, shoehorned into unrewarding parts in science fiction movies about nuclear war and giant insects. She comes of particularly well in this show, mainly because the screenplay and dialogue grant her Charlotte Manning some space to perform with dignity. Ms. Castle looks like an accomplished man-killer, and has enough poise to survive crude scenes where she must watch Mike swill beer and wave fried chicken in her face. She also turns on the heat when it comes time to go full femme fatale on Mike.
"Go on, Mike," she murmured, toying with the buttons of her blouse. "Ride your imagination. Get it all out . . ."
The infamous finale — so lovingly recited by Joe Mantell in Paddy Chayefsky's Marty — at least follows the spirit of Spillane's text. Manning of course cannot even begin the book's striptease. Mike Hammer can also not be allowed to act in 100% cold blood, playing judge, jury and executioner. But Ms. Castle comes off well, and her little bit of heat saves the finale.
I, the Jury has some good location work, with the aforementioned Bradbury Building coming across particularly well in 3-D — all those iron railings and grilles hovering in the foreground. John Alton's B&W images are so good in 3-D, you'll not want to have subtitles getting in the way. The cinematography is if anything too good for the movie. A breathtaking light effect on a corridor or alleyway is never more than a few shots away.
Strangely enough, the movies' most accurate parody — an affectionate parody — of the Spillane-Hammer ethos is offered up in a big Technicolor musical that followed I, the Jury into theaters only a few months later. Vincente Minnelli's The Band Wagon climaxes with 'The Girl Hunt Ballet,' an effortlessly sublime send-up of Mike Hammer. Fred Astaire is 'Rod Riley,' and his femme fatale is luscious Cyd Charisse. Rod Riley's hardboiled voiceover narration is hilariously accurate; overall, Astaire's extended dance ballet beats out anything by Gene Kelly for sheer wit and style. And it delivers an admirably faithful 'Mike Hammer' vibe, too.
---

ClassicFlix's unusual 4K Ultra HD + 3-D Blu-ray + Blu-ray of I, the Jury is a long-awaited home video release. Both the 4K and Blu-ray encodings are immmaculate, giving us a full appreciation of John Alton's work. In some shots one just wants to freeze the frame and admire the way figures are dramatically side-lit, turning them into bits of pulp fiction art. Alton somehow manages to do this and convince us that the lighting sources are all natural.
This is one of the best-looking 3-D Blu-rays we've seen. The stereo effect is of course 'organic' from the original left & right eye cameras. We're willing to believe that Alton may have dominated the camera direction. There aren't that many moving shots, but those we see are quite effective. The 3-D depth is always taken into consideration, and the rig is adjusted to keep figures from looking like flat cut-outs. The depth is mostly used to give the impression of a particular environment. Only a few objects project into the lens.
Although we didn't care much for this Franz Waxman music music score, the audio track is extremely clear. UCLA put the show through an exacting re-fit for all three disc formats, especially the 3-D encoding.
ClassicFlix's generous extras begin with a commentary from Spillane collaborator and continuation author Max Allan Collins. He tells us that Mike Hammer began as a character that Spillane couldn't sell as a comic book hero, that Biff Elliot was chosen from 500 candidates, and that Peggie Castle was possibly the best-ever 'Spillane doll.' Collins admits that the film's exact criminal conspiracy was flubbed, that it originally was drugs, not stolen jewels or the barely-mentioned numbers racket. He also says that some 1953 audiences weren't happy when Peggie Castle didn't strip at the finale, as did Charlotte Manning in the book. Don't believe the advertising, boys.
Biff Elliot offers a commentary recorded in 2004, and is seen in an 2006 interview. He remembers working in New York, going to Los Angeles to film his first movie, and being impressed by producer Saville and director Essex's clever ideas, like the Christmas cards seen throughtout the movie — a motif that was used before in Robert Montgomery's The Lady in the Lake.
An excellent ten-minute featurette covers the 3-D camera constructed for I, the Jury, an impressive rig that needed no mirrors and allowed the operator to easily adjust for convergence. Good graphics explain some of the technical concepts. John Alton's camera work is also praised, with examples taken from the movie.
Four half-hour TV shows are present, in good quality, introduced by Max Allan Collins. One is an unaired Blake Edwards pilot for a Hammer TV show, starring Brian Keith. It's not bad, and Keith generates a polished tough attitude. A O. Henry Playhouse episode stars Preston Foster, Thomas Mitchell and Kathleen Freeman and is directed by George WaGGner. A second O. Henry Playhouse episode features Peggie Castle, with Mitchell, Jim Davis and Ian MacDonald. And Biff Elliot performs as a beat cop in an episode of Public Defender, opposite Reed Hadley and Phillip Pine.
Victor Saville's run of Mickey Spillane movies continued with 1954's The Long Wait, a non-Hammer tough-guy story starring Anthony Quinn opposite Peggie Castle, Shirley Patterson and Delores Donlan. We don't have clear memories of it. The winner of course is the classic Kiss Me Deadly, in which director Robert Aldrich and writer A.I. Bezzerides openly subvert the entire Mike Hammer ethos, making the detective a greedy thug with an infantile Playboy personality. The excellent Ralph Meeker fends off the advances of Marian Carr, Leigh Snowden, Maxine Cooper, Gaby Rodgers and Cloris Leachman. Saville ended the series with the disappointing My Gun Is Quick, a low-budget effort starring the personality-challenged Robert Bray, opposite Pamela Duncan, Whitney Blake, Gina Core and Patricia Donohue.
Other Mike Hammers on TV include Darren McGavin (one season, 1957), and of course Stacy Keach (3 years starting in 1984). Kevin Dobson was Hammer in a 1981 TV movie. And Spillane played his own creation in the undistinguished 1963 feature The Girl Hunters.
Armand Assante put a lot of energy into the ill-fated 1982 feature of I, the Jury, opposite Barbara Carrera, Laurene Landon, and Leigh & Lynette Harris as the dangerous twins. The movie has a strange feel — as if it were filmed as a very hard 'R' and then toned down considerably. If Mike Hammer never took off into a major film franchise, perhaps it's because his qualities were adopted by other more glamorous tough guys operating in more sensational pulp adventures . . . mainly, Ian Fleming's James Bond 007.
I had the pleasure of talking a bit with Biff Elliot around 1990, waiting in the checkout line at the old Dave's the Laser Place when it was on the North side of Ventura Boulevard. You could chat with interesting people there, like film and radio star William Conrad, whose distinctive voice turned heads from 50 feet away. I told Mr. Elliot that we all wished we could see I, the Jury. He was the exact age I am now, and was relaxed and friendly, like he'd just come from a game of golf. But he didn't look like he had ever been a Mike Hammer type.
It's an impressive disc set . . . the only drawback is ClassicFlix's habit of frontloading a trailer, that one cannot skip, before getting to the main menu. In the U.K., distributor Studiocanal is releasing another non- 3-D Blu-ray of the '53 I, the Jury locked for Region B.
Reviewed by Glenn Erickson
---
I, the Jury
4K Ultra HD + 3-D Blu-ray + Blu-ray rates:
Movie: Fair + / Good – (with extenuating circumstances)
Video: Excellent
Sound: Excellent
Supplements:
New audio commentary by author Max Allan Collins
2004 audio commentary with Biff Elliot, with his nephew Josh Shalek
Excerpts from archival interview with Biff Elliot from 2006
Unaired 1954 Mike Hammer TV Show Pilot written and directed by Blake Edwards and starring Brian Keith
Two rarely seen O. Henry Playhouse TV episodes, one with Preston Foster and the other with Peggie Castle
Episode of TV Series Public Defender featuring Biff Elliot.
Deaf and Hearing-impaired Friendly? YES; Subtitles: English (feature only)
Packaging: One 4K Disc and one Blu-ray in Keep case
Reviewed: October 26, 2022
(6823jury)

Visit CineSavant's Main Column Page
Glenn Erickson answers most reader mail: cinesavant@gmail.com

Text © Copyright 2022 Glenn Erickson