It's Christopher Lee and Peter Cushing together in a horror picture, a formula no shock feature fan can resist. Most of us remember staring at the beautiful full-color photo of Chris Lee in monster makeup in Denis Gifford's picture book about horror movies. Yet this has remained one of the pair's most obscure items, at least as a quality presentation. Powerhouse Indicator's expert added value items put all the rumors to rest, including the question that's been repeated through the years — where's the legendary 3-D version?   Or perhaps more to the point, was there really a 3-D version?  And then there's the other question — is the movie any good?

I, Monster
Region B Blu-ray
Powerhouse Indicator
1971 / Color / 1:85 widescreen / 75, 81 min. / Street Date September 28, 2020 / available from Powerhouse Films UK / £15.99
Starring: Christopher Lee, Peter Cushing, Mike Raven, Richard Hurndall, George Merritt, Kenneth J. Warren.
Cinematography: Moray Grant
Film Editor: Peter Tanner
Original Music: Carl Davis
Written by Milton Subotsky from the story by Robert Louis Stevenson
Produced by Max J. Rosenberg, Milton Subotsky
Directed by Stephen Weeks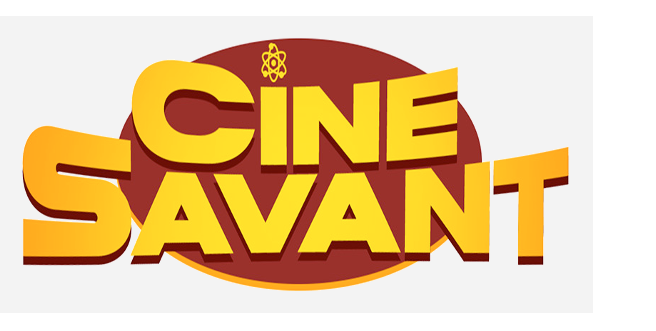 You've got to hand Powerhouse Indicator the prize for properly presenting and annotating their Blu-rays: even with an item as marginal as 1971's I, Monster they don't for a minute shirk from their mission. Milton Subotsky and Stephen Weeks' underachieving horror picture is given every chance to be rediscovered and re-evaluated.
Subotsky and Max J. Rosenberg's Amicus Productions are remembered and revered even if not many of them are particularly good. This will seem a heresy to fans of the company's horror anthologies. But going through the Amicus filmography I only came across a few I'm willing to see a second or third time: Dr. Terror's House of Horrors, The Skull, and perhaps Torture Garden. Those three were all directed by Freddie Francis, I just noted.
I, Monster wasn't exactly a smash hit in England, or in the U.S. when distributed by The Cannon Group in 1973. We literally only became aware of it through that popular book that critic David Cairns made into a personal quest, to 'see every movie given photo coverage in Dennis Gifford's A Pictorial History of Horror Movies.' ( → ) As much as we like Cairns' sense of humor, that seemed a clever, slightly condescending way to wallow in pulp cinema without lowering one's standards.

I'll continue here to evaluate I, Monster as if there weren't a sizable fan constituency out there determined that all marginal genre efforts be afforded Favored Nations status. The statement 'Christopher Lee and Peter Cushing found themselves in too many movies unworthy of their talent' will likely not find a consensus out there, especially when notable genre critics extoll the career achievements of auteurs like Jesús Franco. So it becomes this reviewer to substantiate my opinions. The bottom line is that Subotsky & Weeks' movie simply isn't much to write home about, except to be able to say, 'I saw Lee and Cushing giving their all to another unworthy film project.'
Nobody would claim that horror stars often had the luxury of picking their movie roles, not even Vincent Price. Achieving success in horror mainly qualified an actor for more horror parts, big stars included. Boris Karloff had his stage triumphs to raise his prestige, but Bela Lugosi's filmography consists mostly of disappointing (if revered) poverty row pictures. Peter Cushing was enjoying success on British television and building a movie career as a supporting player when he became a star with Hammer Films. From then on he was top-lined, but almost exclusively in the one genre. Even with his international hit Dracula Christopher Lee remained stellar only with his horror fans, so much so that his breakout character part in a prestigious Billy Wilder movie made him feel like a new life was beginning. Cushing and Lee achieved mainstream fan immortality through George Lucas and Peter Jackson; it makes us happy that Lee spent his twilight years basking in the glow of fan adulation.

My impression is that Peter Cushing and (especially) Christopher Lee took on so many films because they liked and needed to work. One could never tell when an unpromising project might turn into a career-changer. Cushing appeared to mostly stay home while Lee made numerous pictures in Italy, Spain and Germany. Both had worked for Amicus before. We can readily see why Chris Lee would sign up for the starring role in I, Monster. He's in almost every scene, unlike his walk-through quasi-cameo in the Amicus Scream and Scream Again.
But one would think that Lee or Cushing would have been wary of I, Monster simply because the screenplay is by Milton Subotsky. Subotsky did much better than this, and could be rescued from shame by a talent like Freddie Francis, but we're surprised that his writing didn't singlehandedly kill off Brit horror and Sci-fi. His best work is weak and derivative, and his worst movie They Came from Beyond Space is all but unwatchable. I wasn't a particularly discriminating viewer as a teenager, but I sat through the Subotsky- produced, appallingly bad The Terrornauts in a state of shock.

I, Monster doesn't really adapt Stevenson's Strange Case of Dr. Jekyll and Mr. Hyde,  it just pumps in a little ersatz psychology and fumbles its way through a number of repetitive scenes. The action is so literal that when a book sequence is skipped, it's covered in the talky dialogue — as when a witness reports seeing the brutish 'Edward Blake' beating a small child with his cane. Subotsky's screenplay changes only the main character's names from Jekyll to Charles Marlowe and from Hyde to Edward Blake. There's no discernable reason except perhaps to distinguish this version from others.
Instead of a rogue researcher Marlowe is now a working therapist, which gives him a couple of unhappy patients on which to try out his experimental drug … how ethical is that?  Otherwise, Subotsky's script merely shifts Lee's Marlowe from one claustrophobic set to another, to swap tiresome expository dialogue with his stuffy peers Utterson (Peter Cushing) and Enfield (Mike Raven). For much of the movie these men seem glued to comfy chairs at the Club.

The story follows the contours of the book so closely that we become amused when Marlowe/Blake must play doorbell games, trying to find a way back into his own lab — we almost expect Marlowe's butler to ask him for a speakeasy password. Stephen Weeks' direction is basic coverage that finds little of interest in Subotsky's drawing room speeches, the business with the syringes in Marlowe's study, or the action in the alleyways. We don't expect the cinematic fireworks of Rouben Mamoulian or even the upscale approach of Victor Fleming, but we keep looking for some reason for I, Monster to exist.
Milton Subotsky was apparently a sincere fan of horror and science fiction and read voraciously, which doesn't make up for his deficiencies as a writer or a producer — he had a habit of 'improving' his directors' work in the editing room. It seems that Subotsky really expected his crackpot 3-D 'non-process' to make I, Monster a moviegoing sensation. Not since the Nassour Brothers and 'Regiscope' had this kind of producer self-delusion been recorded. Several scenes were filmed to take advantage of the Pulfrich Effect, an apparent 3-D illusion that can occur under certain visual conditions. The explanation isn't easy to accept, and neither is the fact that to get this effect one needed special glasses with a darkened lens for the left eye. As it only worked (?) when objects moved from left to right, director Weeks blocked several scenes with that motion in mind.

The process was soon abandoned, with Subotsky claiming that his hand-picked director was incompetent. What a slam that would be in a job rejection: 'No, we won't hire you. Not only can't you block an action scene, your Pulfrich Direction is the pits!
One obvious solution might be to slowly move the camera in a circle 'round the film subject as in a Brian DePalma movie, creating a constant 'pan' that would give the background the necessary Pulfrich displacement. That might work for one movie, but you'd have to title it, 'Corkscrew.'
We're told that the main discrepancy between the two versions of I, Monster is that several scenes of people walking left to right to showcase the 'effect' were cut.
I'm willing to see Christopher Lee in most anything, even when he's dubbed. I enjoy his work in odd shows like Castle of the Living Dead and Uncle Was a Vampire. Not since Rasputin: The Mad Monk had Lee received this much screen time. As Marlowe/Blake he's in most every scene, trying his best to keep things lively. Some of Lee's choices are a little off-key, as when he endeavors to make Marlowe appear 'inhibition-liberated' by pasting an odd grin on his face. For a few seconds he comes off looking demented, like actor John Dall in Big Smile mode. I actually like some of the stages of Harry and Peter Frampton's special makeup, with the big bags under Lee's eyes and the slightly dog-like 'muzzle.' Chris Lee does his darnedest to make the performance dynamic, and the effort really shows.

The problem is not Lee, but the screenplay's doggedly literal attitude and the director's inability to inject a sense of urgency, even as the climax approaches. Lee's Blake never seems as dangerous as Fredric March's Hyde, nor as deranged as Spencer Tracy's. He just seems … very upset.
The other culprit, I believe, is the entire physical production. Some of the street exteriors are passable, with okay night shooting, but not one of the film's interiors seems like anything but what it is, an over-lit, over-dressed and unpleasant stage set worse than what's seen in a cheap TV play. Even when the sets are sufficiently large or deep, the high-key lighting makes them seem fake. Most feel like tiny two and three-wall spaces. Marlowe's rooms are jammed with visual clutter and overly busy wallpaper. With the flat lighting, one room's red walls are just plain ugly. I don't know what to make of the compliments given the film's look in contemporary reviews except to theorize that the reviewers were reaching for something to praise so they could move on to a different topic.
Yes, I liked the way the monster makeup developed and changed. Beyond that there's nothing much to say for I, Monster except that ex- radio disc jockey Mike Raven displays no great screen presence. The show is for Peter Cushing and Christopher Lee completists, and I've bought discs for far worse reasons.
---

Powerhouse Indicator's Blu-ray of I, Monster is a terrific encoding of this odd footnote movie to the careers of its stars. I tried to watch the show on TV years ago but it looked so bad that I soon lost interest; Indicator's new 2K restoration (from prime film materials!) looks extremely good. If you want to catch the movie and are Region B equipped, this is indeed the way to do it. Two presentations are included, giving viewers the choice of the original 75-minute theatrical cut or the extended 81-minute version. The Blu-ray image looks much better than the illustrations seen here.
Perhaps the film's one fully-functioning creative contribution is the handsome music score by Carl Davis, which adds tension to some scenes and avoids overstatement. In the extras Davis is given an individual interview in which to discuss the music.
I made a point up top about the respectful, open-minded editorial attitude that PI shows the features on its discs, because they come through well for I, Monster. The interviews and essays take the show at face value. Essayist Josephine Botting's praise for Subotsky's screenplay is sincere and annotated with information bits, such as the author's notes for the composer. Director Stephen Weeks is covered well via an audio interview, and an idea of producer-writer Milton Subotsky's general mindset can be derived from audio interviews with him as well. My eyes tend to glaze a bit when I hear I, Monster spoken of in positive terms, but every critic and fan has the right to be carried away by whatever show catches their imagination. There are moments when Christopher Lee does something unusual — I have to admit that Marlowe's 'light' and 'elated' scenes did indeed hold my full attention.
Written with help from Gary Teetzel
Reviewed by Glenn Erickson
---
I, Monster
Region B Blu-ray rates:
Movie: Fair
Video: Excellent
Sound: Excellent
Supplements (from Powerhouse/Indicator):
Audio commentary with director Stephen Weeks (2020); Audio commentary with Weeks and film scholar Sam Umland (2005); The BEHP Interview with Peter Tanner – Part One, 1914-1939 (1987, 75 mins): an archival audio recording, made as part of the British Entertainment History Project, featuring the celebrated editor in conversation with Roy Fowler and Taffy Haines; I, Maestro (2020, 18 mins): renowned composer Carl Davis discusses his score; Introduction by Stephen Laws (2020, 6 mins): appreciation by the acclaimed horror author; Stephen Weeks at the Manchester Festival of Fantastic Films (1998, 16 mins): archival video recording of the director in conversation with Stephen Laws; Interview with Milton Subotsky (1985, 182 mins): archival audio recording of the famed producer; Image galleries: publicity and promotional material; Original UK and US theatrical trailers; Kim Newman and David Flint trailer commentary (2017, 2 mins): short critical appreciation by the genre-film experts; ; Limited edition exclusive 36-page booklet with a new essay by Josephine Botting, Milton Subotsky on I, Monster, an archival interview with Stephen Weeks, an overview of contemporary critical responses, and film credits.
Deaf and Hearing-impaired Friendly? YES; Subtitles: English (feature only)
Packaging: One Blu-ray in Keep case
Reviewed: October 22, 2020
(6377imon)

Visit CineSavant's Main Column Page
Glenn Erickson answers most reader mail: cinesavant@gmail.com

Text © Copyright 2020 Glenn Erickson